Every year on April 22, humans across the globe celebrate Earth Day, widely regarded as the largest secular observance in the world. And while our planet's well-being is most assuredly a priority all year round, Earth Day serves as a perfect opportunity to take action that effects change globally, nationally, and right in one's own backyard. Earth Day may look a little different in 2021 than it has in years past, but it's still possible to celebrate the beauty of our world without leaving your home. Here are some titles we'll be watching this month that showcase the wonder of nature and incredible activists and explorers who are working to protect it.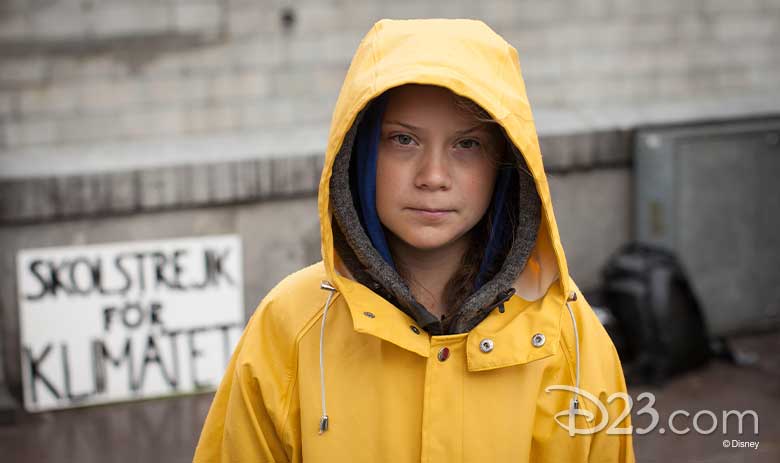 I Am Greta—Streaming now on Hulu
This 2020 documentary tells the story of teenage climate activist Greta Thunberg, whose one-person school strike for climate action outside the Swedish Parliament inspired a worldwide movement. The intimate documentary follows Greta—a shy student with Asperger's—in her rise to prominence and her galvanizing global impact as she sparks school strikes around the world. The film, which is directed by Swedish director Nathan Grossman and features never-before-seen footage of Greta, culminates with her extraordinary wind-powered voyage across the Atlantic Ocean to speak at the UN Climate Action Summit in New York City.
National Geographic's Exploring Our World Collection—Streaming now on Disney+
See the world and marvel at its mysteries via this stunning collection on Disney+. Soar to thrilling heights few people reach on their own in documentaries such as Lost on Everest and Free Solo. Meet the animals who share our planet in Wild series and specials such as Wild Uganda, India's Wild Leopards, and Wild Nordic. And imagine your own adventures as you travel virtually through series that include America's National Parks, Wild Hawaii, and Rogue Trip.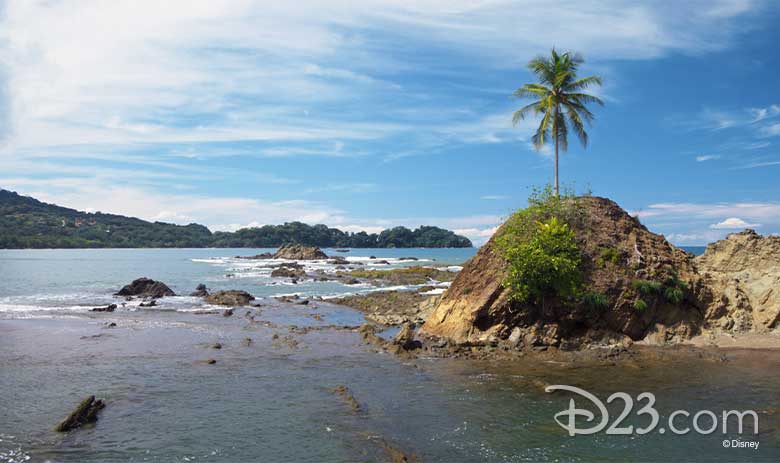 Earth Moods—Premieres April 16 on Disney+
Beginning April 16, go on the ultimate retreat, courtesy of National Geographic, via the visual short-form series Earth Moods on Disney+. Over five episodes, Earth Moods transports viewers to a vast array of colorful and calming corners of the world. Travel to blue glaciers, arid deserts, lush rainforests, and pulsating metropolises to escape from the cacophony of everyday life. Each "mood" presents an opportunity to relax and reset as the sound of music and the natural world washes over you.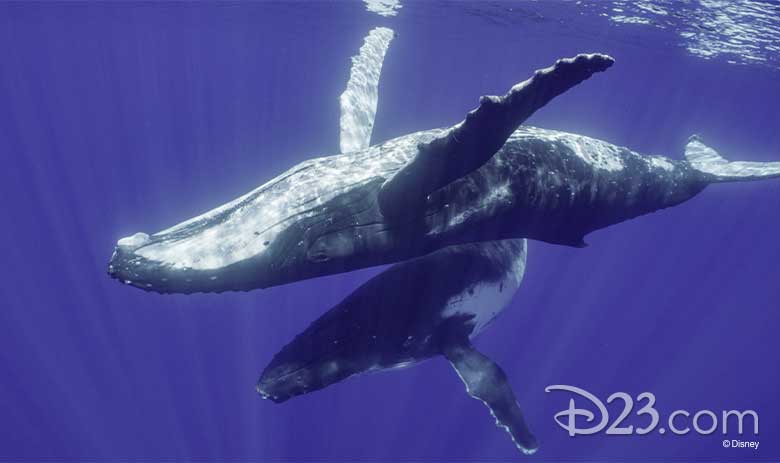 Secrets of the Whales—Streaming on Earth Day, April 22, on Disney+
This Earth Day, take a deep dive into the epicenter of whale culture in Secrets of the Whales from National Geographic. The documentary series—which was filmed over three years in 24 locations—invites viewers to experience the extraordinary communication skills and intricate social structures of five different whale species: orcas, humpbacks, belugas, narwhals, and sperm whales. This epic journey will reveal that whales are far more complex and more like us than we ever imagined. Sigourney Weaver (Avatar) narrates the series, which is executive produced by James Cameron, Maria Wilhelm, Brian Armstrong, and Shannon Malone-deBenedictis. All four episodes begin streaming on Earth Day.
Heroes of the Oceans—Premiering on Earth Day, April 22, on National Geographic Channel (8 p.m. EST)
Legendary oceanographer Sylvia Earle and a cast of pioneering marine scientists tell the story of the incredible work being undertaken across the planet to protect the fragile ecosystem of our oceans. It's a showcase of the wonder of the sea, of the living laboratory we all live in and of the vital science being carried out beneath the waves every single day.
Kingdom of the Polar Bears—Premiering on Earth Day, April 22, on Nat Geo Wild (8 p.m. EST)
As the Arctic changes faster than ever, a team of polar bear guides prepares for an epic journey: a first-ever attempt to follow the bears on the sea ice of Hudson Bay. In this high-stakes high-reward venture, they will document the secret world of bears, a mysterious and disappearing realm that is the bears' key to survival. Life on the ice is a critical time for these bears. It also remains undocumented, deemed too dangerous for humans to follow, hinted at only through aerial reconnaissance and satellite collar research. The team, armed with traditional ecological knowledge and the latest 4K camera technology, will witness never-before-seen seal-hunting strategies and document rapid adaptations to climate change, including whale predation and open-water hunting.