By Beth Deitchman
A future president returns to Disney+ in August, and a brand-new animated series asks the question, "What if…?"
Five all-new short films make their Disney+ debut on Wednesday, August 4, in the second season of Short Circuit, an experimental, innovative program where anyone at Walt Disney Animation Studios can pitch an idea and get selected to create their own short film. If you could tell any story with the team of talented artists at Disney Animation, what would you create? That same day, new episodes of Marvel Studios Legends serve as an exciting refresher for the various heroes and villains making their way to the highly anticipated streaming shows premiering on Disney+, setting the stage for the upcoming adventures. New episodes feature Peggy Carter, The Avengers Initiative, and The Ravagers.
Just one week later on August 11, What If…? flips the script on the Marvel Cinematic Universe (MCU), reimagining famous events from the films in unexpected ways. Marvel Studios' first animated series focuses on different heroes from the MCU, featuring a voice cast that includes a host of stars who reprise their roles.
In August we'll bid farewell to The Mysterious Benedict Society, which lowers the curtain on its eight-episode season on August 6. And on August 18, season two of Diary of a Future President continues the origin story of Cuban American and future leader Elena Cañero-Reed as she enters the seventh grade. Told using the narration of excerpts from Elena's diary, the family comedy follows Elena through the ups and downs of middle school which set her on the path to becoming President of the United States.
You'll go wild over Growing Up Animal, which also makes its debut on August 18. The six-episodes follow intimate and extraordinary adventures of baby animals, from the safety of the womb to the uncertainty of birth and their tentative first steps. Each episode sees the incredible transformation of a different iconic animal, full of wonder and emotion. Growing Up Animal is the magical story of a mother's instinct to nurture and her infant's drive to survive.
And on August 25, take a behind-the-scenes look at the making of a celebrated "chapter" of The Mandalorian in Disney Gallery: Star Wars: The Mandalorian—Making of the Season 2 Finale. Focusing on the technology used for recreating Luke Skywalker, the special episode delves into the collaborative process, including working with Mark Hamill, to create an authentic and fitting recreation, and explores the immense pressure and responsibility the filmmakers had in bringing back one of the most important characters in film history.
All the titles coming to Disney+ in August are listed below: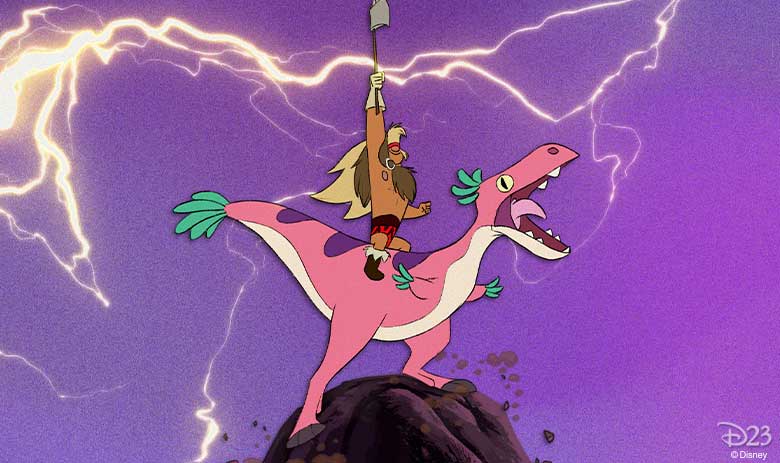 Wednesday, August 4
America's Funniest Home Videos: Animal Edition (Season 1)
Cesar Millan: Better Human Better Dog (Season 1, Episode: "Fit For Service")
Cesar Millan: Better Human Better Dog (Season 1, Episode: "One Brick At A Time")
Chip 'n' Dale: Park Life (Episode 102: "The Whole Package / Bird Brains / Acorn In My Side")
Fancy Nancy (Season 2)
Marvel Studios Legends (New episodes)
Monsters at Work (Episode 106 "The Vending Machine")
Short Circuit (Season 2 Premiere)("Dinosaur Barbarian," "Going Home," "Crosswalk," "Songs to Sing in the Dark," "No. 2 to Kettering")
Turner & Hooch (Episode 103 "Diamonds are Furever")
Friday, August 6
Beverly Hills Chihuahua 2
Beverly Hills Chihuahua 3: Viva La Fiesta!
Gordon Ramsay: Uncharted (Season 3, Episode: "Finland's Midnight Sun")
Killer Shark Vs. Killer Whale
Mrs. Doubtfire
The Mysterious Benedict Society (Series Finale, Episode 108)
Star Wars: The Bad Batch (Episode 115)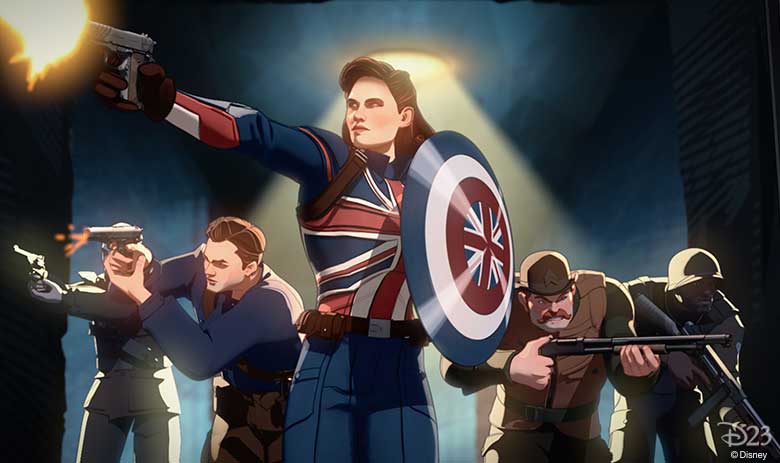 Wednesday, August 11
Breaking Bobby Bones (Season 1, eight episodes)
Cesar Millan: Better Human Better Dog (Season 1, Episode: "Front Of The Pack")
Cesar Millan: Better Human Better Dog (Season 1, Episode: "Canine Quarantine")
Chicken Squad (Season 1, seven episodes)
Chip 'n' Dale: Park Life (Episode 103: "The Jungle / The Flight / Deep Dive")
Gabby Duran & The Unsittables (Season 2, 10 episodes)
Monsters at Work (Episode 107: "Adorable Returns")
Turner & Hooch (Episode 104: "In The Line Of Fur")
What If…? (Series premiere, Episode 101)
Friday, August 13
Aquamarine
Shark Attack Files (Season 1, Episode: "Sharks Gone Rogue")
Star Wars: The Bad Batch (Episode 116)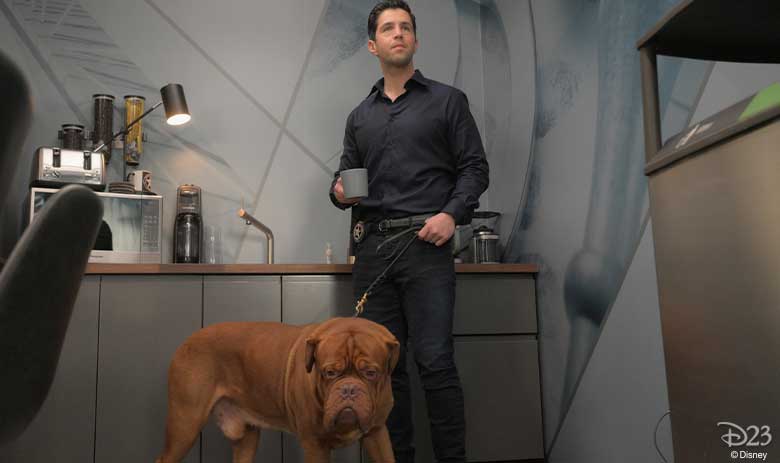 Wednesday, August 18
Cesar Millan: Better Human Better Dog (Season 1, Episode: "Pack Attack")
Cesar Millan: Better Human Better Dog (Season 1, Episode: "Blind Faith")
Chip 'n' Dale: Park Life (Episode 104: "A Nut You Can't Refuse / Chipmunks Away / Ruff Justice"
Diary of a Future President (Season 2 premiere)
Growing Up Animal (Season 1 premiere)
Monsters at Work (Episode 108: "Little Monsters")
The Owl House (Season 2, five episodes)
Dr. Oakley, Yukon Vet (Season 9)
Life Below Zero: Next Generation (Season 1)
Life Below Zero: Next Generation (Season 2)
Turner & Hooch (Episode 105 "Road To Smell Dorado")
What If…? (Episode 102)
Friday, August 20
Eragon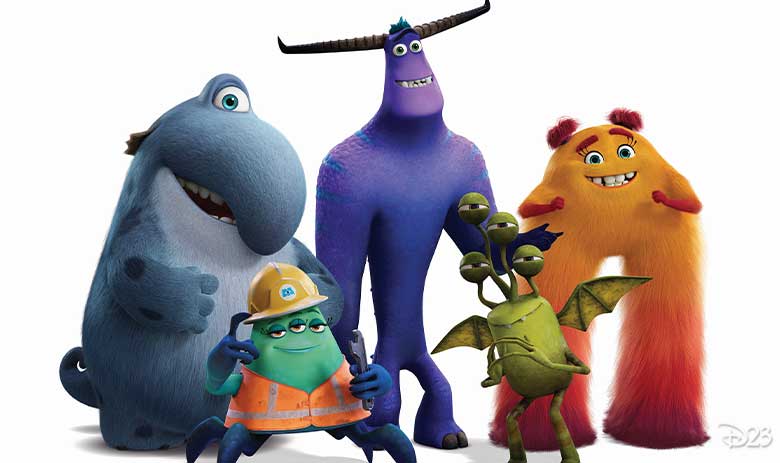 Wednesday, August 25
Behind the Attraction (New Episodes: "The Castles," "Disneyland Hotel," "it's a small world," "Trains, Trams, and Monorails," and "Hall of Presidents")
Cesar Millan: Better Human Better Dog (Season 1, Episode: "Twin Trouble")
Cesar Millan: Better Human Better Dog (Season 1, Episode: "Dogs V Cats")
Chip 'n' Dale: Park Life (Episode 105: "Dog In The House / Cone Alone / Highway To Hugs")
Disney Gallery: Star Wars: The Mandalorian—Making of the Season 2 Finale (special episode)
Dr. K's Exotic Animal ER (Season 9)
Gigantosaurus (Season 2)
Monsters at Work (Episode 109: "Bad Hair Day")
Turner & Hooch (Episode 106: "The Fur-gitive")
Wicked Tuna (Season 10, 12 episodes)
What If…? (Episode 103)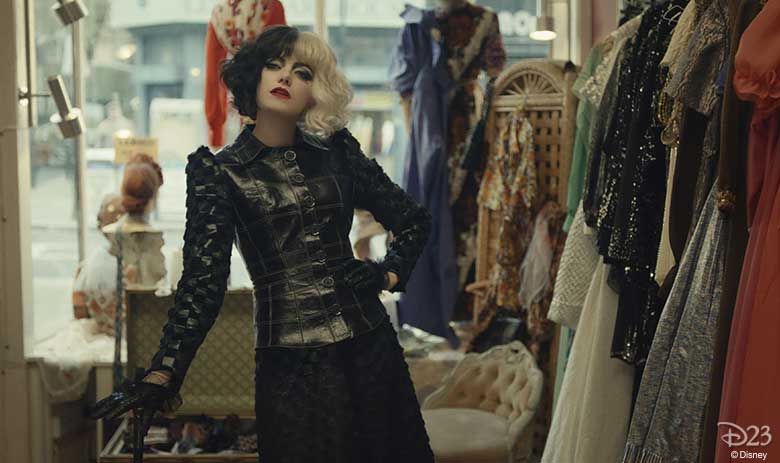 Friday, August 27
Cruella
Dan in Real Life
Disney Princess Remixed: An Ultimate Princess Celebration
Underdog