By Jim Frye
There's a new king in town, and his name is T'Challa, better known as Black Panther. The groundbreaking Marvel Comics character made his first appearance in Fantastic Four Vol. 1 Issue 52, published in 1966. Then in 2016, the Marvel Cinematic Universe (MCU) welcomed Black Panther to the big screen in Captain America: Civil War. This February, he's back in his own film with a whole new cast of characters.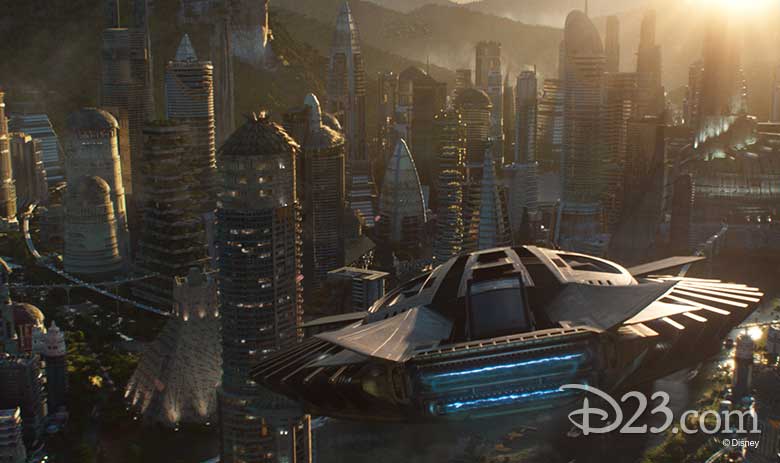 Marvel Studios' Black Panther follows T'Challa who, after the death of his father, the King of Wakanda, returns home to the isolated, technologically advanced African nation to take his rightful place as king. But when a powerful old enemy reappears, T'Challa's mettle as king—and Black Panther—is tested when he is drawn into a formidable conflict that puts the fate of Wakanda and the entire world at risk.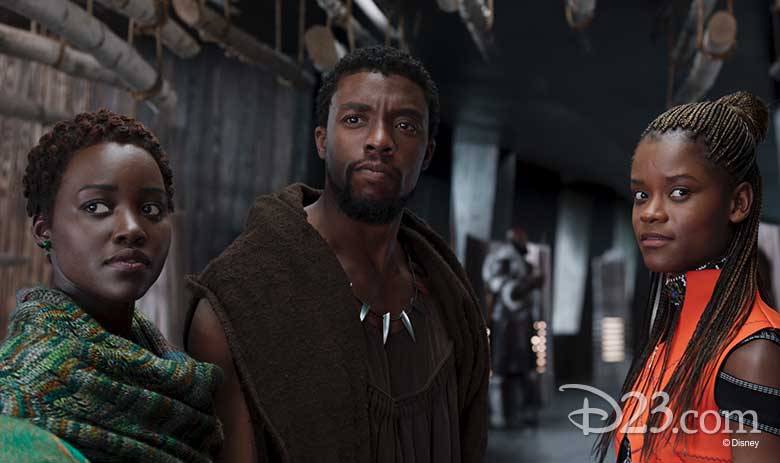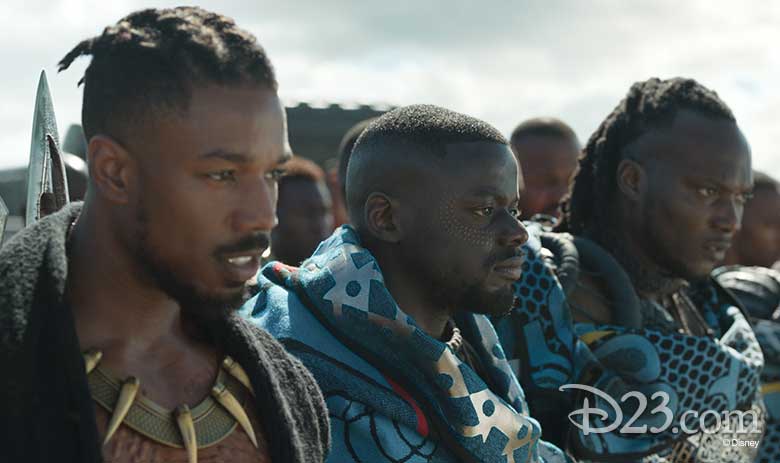 Marvel Studios President and Black Panther Producer Kevin Feige says, "It's great to be able to delve into the world of Wakanda, see Black Panther's lineage and heritage, and meet these amazing, rich characters that surround him. To bring them to life, we put together a phenomenal cast. They are among the best that we've ever assembled."
Here are some of the amazing cast members, to help get you ready for Black Panther, which releases in U.S. theaters on February 16.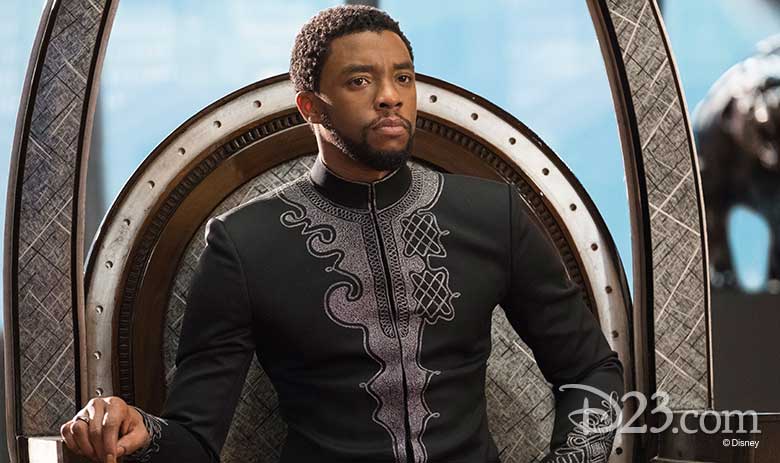 CHADWICK BOSEMAN: T'Challa/Black Panther
Mourning the loss of his father, T'Challa's claim to the throne is waylaid when villains outside the country pull him out of Wakanda and lead him on an adventure that spans the globe.
"T'Challa is smart. He's a strategist and that has always been something that stood out to me, even in the comic books," says Boseman. "He's a world leader and with that comes the responsibility for an entire nation and considering its place in the world. That's something that other Super Heroes don't commonly have, but he must also uphold his legacy. It's an interesting combination."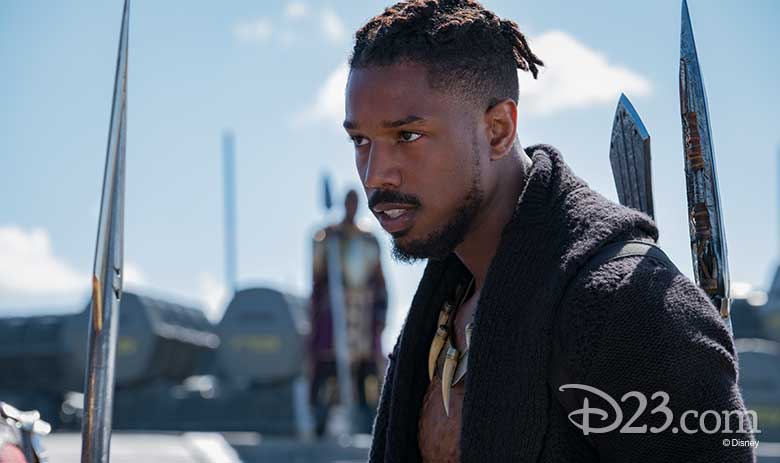 MICHAEL B. JORDAN: Erik Killmonger
Erik Killmonger is a new foe to Wakanda with designs on the throne.
A longtime comic book fan, Jordan could not turn down the chance to work on the film. "I was very familiar with Black Panther," he says. "As a kid I always wanted to be the Black Panther. Black Panther was a character that I always looked up to and admired my whole life, so it's pretty amazing to get to be part of the story for the big screen."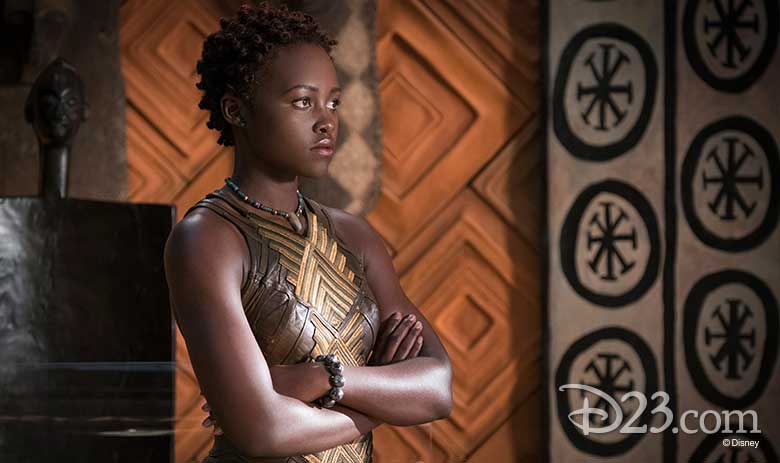 LUPITA NYONG'O: Nakia
Nakia is a War Dog, a Wakandan spy often imbedded in countries outside of Wakanda to observe and report back. She must decide whether she should be guided by her duty to her nation or her feelings for T'Challa.
Academy Award® winner Lupita Nyong'o was drawn to Black Panther by several different elements. "I had been wanting to work with Ryan Coogler, who I think is brilliant," says Nyong'o, "in addition to wanting be a part of the MCU. And then the fact that this was going to be Marvel's first black Super Hero, and that he is an African king, and the fact that we were going to be creating this really dope African country, and populate it with all sorts of badass African characters—it was a no-brainer, honestly."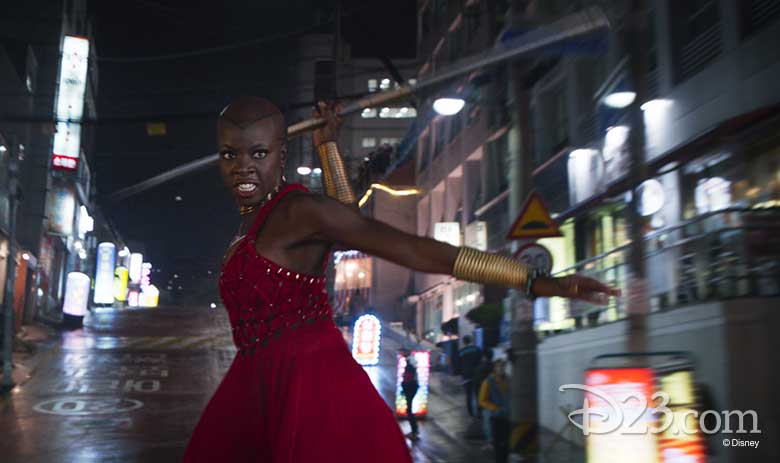 DANAI GURIRA: Okoye
Okoye is the head of the Dora Milaje, the all-female Wakandan Special Forces. She is the best fighter in Wakanda who is not named the Black Panther, and she is fiercely loyal to the throne.
"These women have pledged their lives to the throne and to the maintenance of the security of the kingdom and specifically of the throne," says Gurira. "But my character, Okoye, is also the general of the armed forces as a whole and the head of Wakandan Intelligence.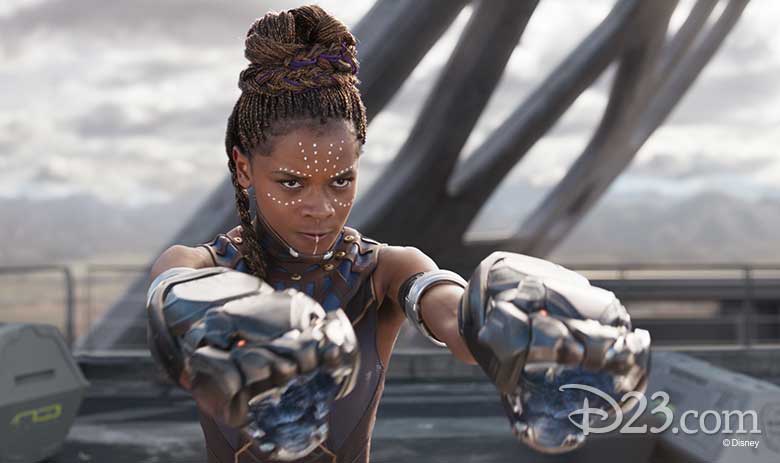 LETITIA WRIGHT: Shuri
Shuri is T'Challa's little sister and the smartest person in Wakanda—the top scientist and the innovator behind the Black Panther's updated suits and technology.
"Shuri is someone who's very innovative," says Wright. "She takes care of the technology side of everything that's going on in Wakanda. She designs exciting, cool things that we're going to see in the film. Her brain is always working, and she's always thinking of solutions to help her country and building gadgets and things like better armor."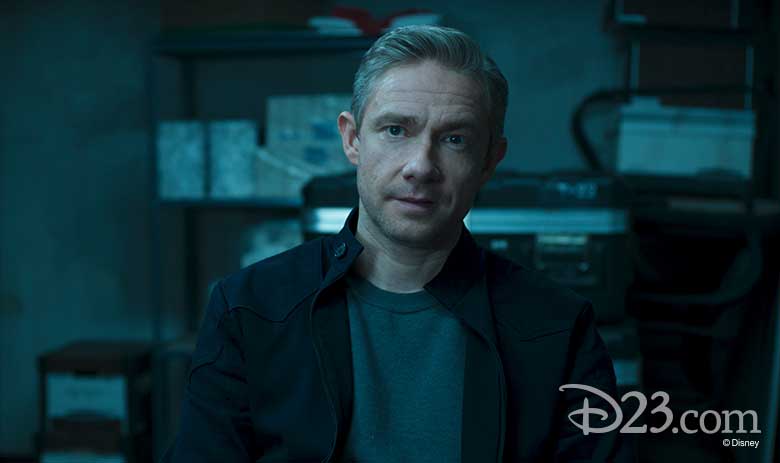 MARTIN FREEMAN: Everett K. Ross
A CIA agent who was last seen interrogating Zemo in Captain America: Civil War, Ross soon finds himself aligned with T'Challa against international forces threatening to destroy Wakanda.
"I like his authority," says Freeman. "I like his status, actually. I like the fact that he doesn't care about offending people. I think he doesn't care about where his jurisdiction is because his jurisdiction is everywhere as far as he's concerned."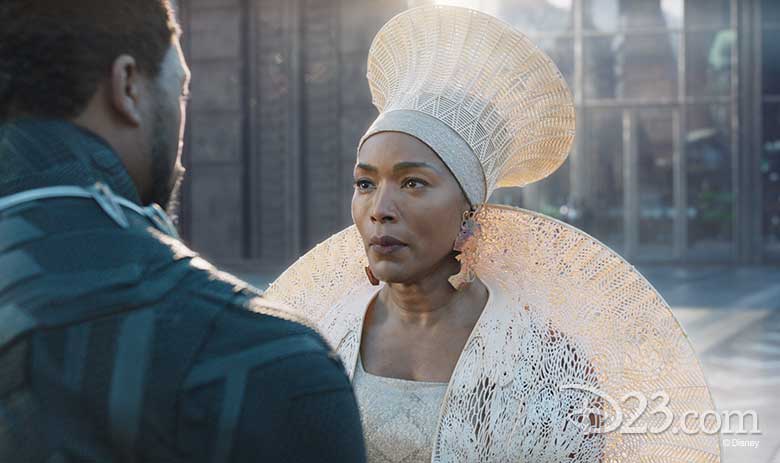 ANGELA BASSETT: Ramonda
Ramonda is T'Challa and Shuri's mother. Her goal is to help T'Challa become King of Wakanda in a peaceful transition of power, serving as a de facto advisor to the throne.
"Ramonda's a wife, and she's a mother of a son whom she is immensely proud of, and of a young daughter Shuri," says Bassett. "As a mother of a boy and a girl, I know that there are just different dynamics and tensions that play out between boys and girls and mothers and sons and mothers and daughters."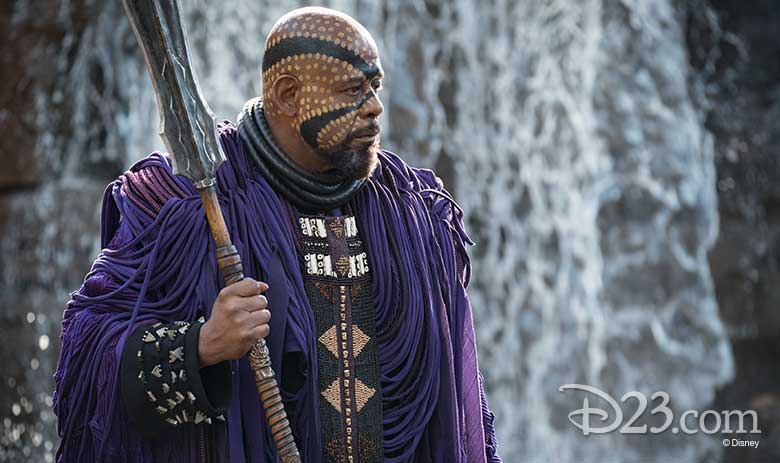 FOREST WHITAKER: Zuri
Zuri is the spiritual leader of Wakanda. A good friend to former King T'Chaka, Zuri has become a mentor figure to T'Challa, bestowing his knowledge and wisdom onto the Black Panther.
For Academy Award winner Forest Whitaker, joining the Black Panther cast as Zuri was akin to a family reunion with director Ryan Coogler and Jordan, with whom he collaborated as a producer on Fruitvale Station.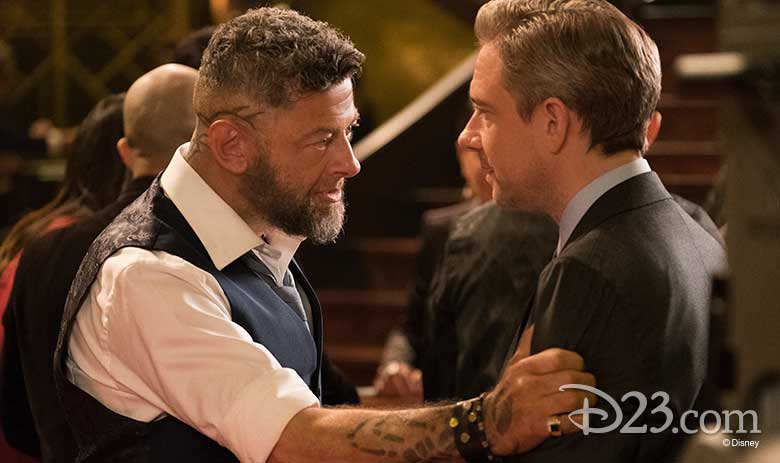 ANDY SERKIS: Ulysses Klaue
Ulysses Klaue is an illegal arms dealer, smuggler, and gangster operating out of South Africa, whom we met in Avengers: Age of Ultron. He is after Wakanda's vibranium.
"We do really honor the character of Ulysses Klaue and his brutal history with Wakanda," says Serkis. "I wanted him to retain that anger and if there is any redeeming factor about Ulysses Klaue it is that he wants to expose their hypocrisy."