Three years before the cantankerous fowl's first big-screen appearance, Donald Duck's name popped up as one of Mickey's barnyard friends in this popular storybook.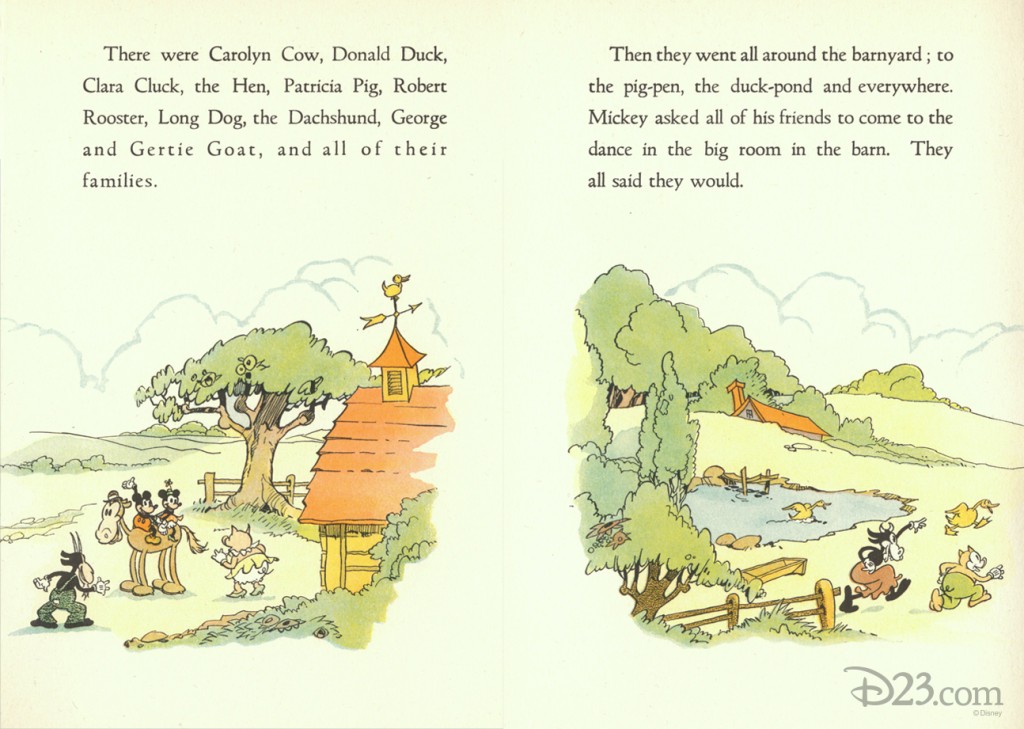 As fans of Disney Ducks will tell you, Donald Duck made his first appearance in the 1934 animated short The Wise Little Hen. But three years earlier, in 1931, the name "Donald Duck" appeared in the storybook The Adventures of Mickey Mouse. Donald looked a little different in those days, though. Aside from his jaunty green hat on the back cover, it might also be the last time he was seen wearing pants!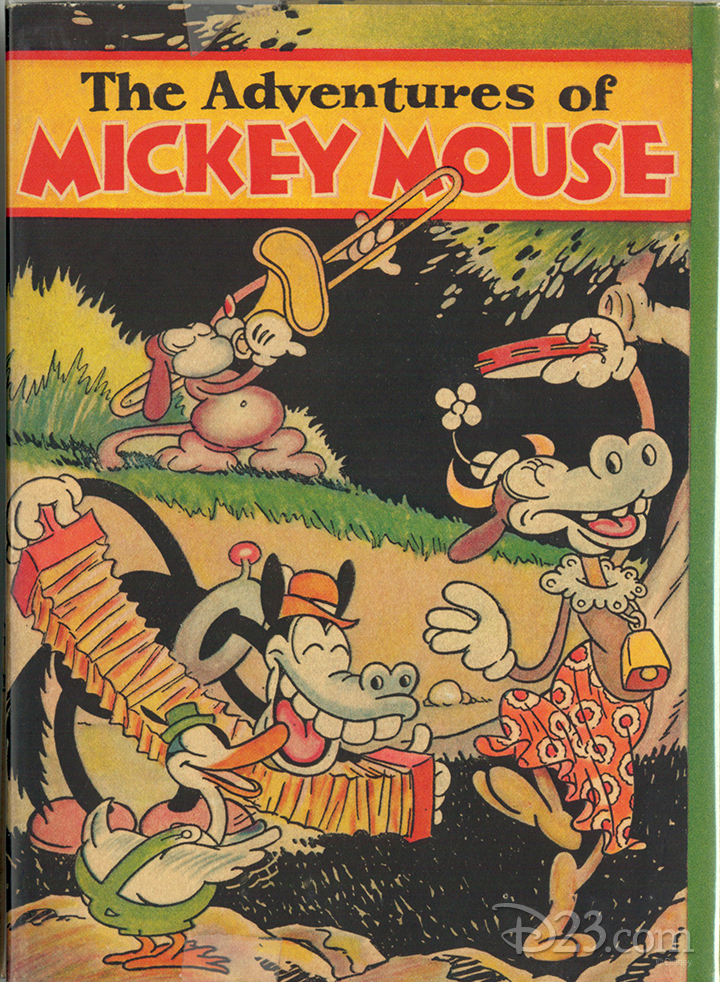 This was the first Disney book printed for retail sale,
published by the David McKay Company and credited to the staff of the Walt Disney Studio. It features many themes found in Mickey's early adventures, possibly inspired by Walt's youth in rural Missouri. There's a farm—Mickey even lives in a "nest" under the barn!—and the story leads up to a big musical party.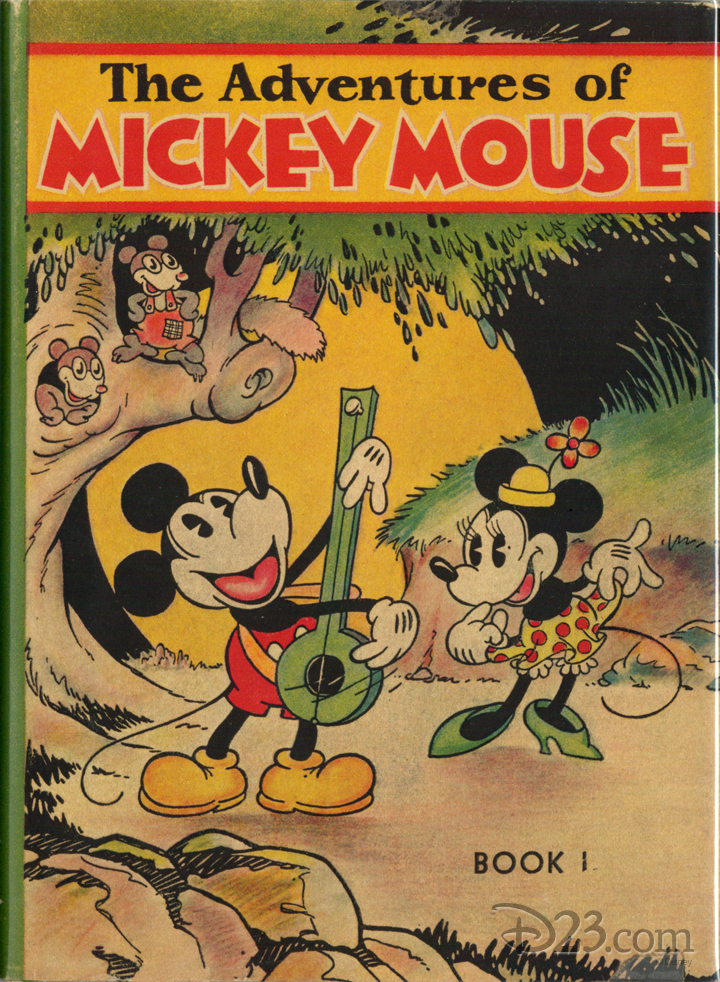 Naturally, Mickey and Minnie invite their barnyard friends to the shindig. As you can see in these pages, they mention Carolyn Cow, Clara Cluck, Patricia Pig, Robert Rooster, Long Dog the Dachshund, George and Gertie Goat… and Donald Duck! Some of these characters would go on to later film success—Clara Cluck also made her big-screen debut in 1934, in Orphan's Benefit while "Carolyn Cow" looks remarkably similar to Clarabelle Cow, then already a star of the Mickey Mouse shorts. Others, like Patricia Pig, would make appearances in Mickey's newspaper strip but never become Hollywood stars. The rest are still waiting for their big break years later—who wouldn't want to see the further adventures of Long Dog the Dachshund?
As for Donald, he would become one of Disney's biggest stars, eventually making more theatrical appearances than Mickey Mouse himself.