By Courtney Potter
Innovator. Environmentalist. Filmmaker. Icon.
With his award-winning films and TV series, Jacques-Yves Cousteau captured the imagination of a generation—offering an incredible, never-before-seen view of the magic found in the world's oceans. And now, a brand-new documentary from National Geographic Documentary Films, premiering exclusively in theaters on Friday, October 22, shines a spotlight on the man like never before…
With Becoming Cousteau, two-time Academy Award®-nominated and Emmy Award®-winning filmmaker Liz Garbus has combed through 550 hours of archival material and rarely seen footage to let the French adventurer's films, words and memories tell his own story. After prospecting for oil companies to support his globe-trotting travels, Cousteau had a late-in-life awakening and became the first great advocate for ocean preservation. Though his days were checkered with loss, he remained true to his one great love: the sea. Over 100 hours of audio journal entries, interviews and observations from collaborators and crew members help flesh out Becoming Cousteau, which also looks at his first wife and collaborator Simone Melchior; his family experiences; his second wife, Francine Triplet; the creation of The Cousteau Society and the critical work they do for the world's oceans; and his evolution into one of the most important environmental voices of the 20th century. It's safe to say Cousteau's words and images are more essential now than ever before.
"As I began this film, just the fact that Cousteau himself is not a household name seemed extraordinary to me," Garbus recently said. "Today's generation has grown up with popular nature programs that highlight the wonders of the ocean, and they take these programs for granted as if we have always had them. It took a great mind, tremendous bravery and a pioneering spirit to do what he did—and today, we are surrounded by imagery and technology that exists because of him. And at the end of the day, the future of our species, and the survival of huge swaths of biodiversity on the planet, will depend on innovation in the spirit of Cousteau."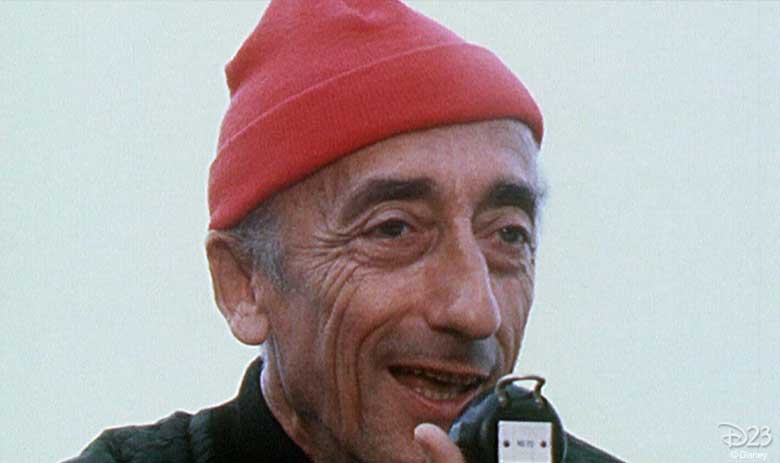 "It may be difficult for younger people today to imagine just how revolutionary it was to actually see, every week in the 1970s, all of the undersea creatures that Cousteau filmed," continued Garbus. "Underwater filmmaking was very new at the time. And not only did he use it to popularize science and important issues, but he also created a style of storytelling that has now become ubiquitous on TV and in film."
Not only did Cousteau become one of history's greatest environmental champions, but he also lived an extraordinary life by any stretch. Born in 1910 and growing up near Bordeaux, France, he later enrolled in the French Navy's aviation school—but his path completely shifted when, in 1936 and in his mid-twenties, he was badly wounded in a car accident, ending his plans of becoming a pilot. Recovering on a naval base in the south of France, Cousteau swam to rebuild his strength, though his fondness for capturing images drove him even further. As a boy, Cousteau loved films such as the 1916 silent 20,000 Leagues Under the Sea—gaining an understanding the kind of power images can have. He was soon making his own films as a teenager in the '20s with an early Pathé Baby, a hand-cranked movie camera. Later, Cousteau would begin making short underwater films, including Shipwrecks(1943), Silent Lands (1947) and Around a Reef (1948). His goal, he once said, was "to be a John Ford or John Huston of the ocean."
"Cousteau was a filmmaker, first and foremost," explained Garbus. "His early passion for filmmaking, including during his service in World War II, was something of a surprise to me. Home movies that we highlight in the film include some amazing footage he took of the first time he laid eyes on Simone Melchior before they married in 1937. During the war, he filmed underwater wrecks, which led to his short film Epaves, which went on to premiere at Cannes and established his reputation as a filmmaker."
He was also an innovator, in every sense of the word; Cousteau himself created a waterproof housing for a movie camera to film underwater, and, while serving in World War II as a Naval lieutenant, he teamed with French engineer Émile Gagnan to co-invent an autonomous breathing apparatus that allowed divers to descend underwater without being tethered to tubes, diving bells or helmeted suits. The Aqua-Lung, as Cousteau called this invention, revolutionized diving—allowing for record-setting sojourns to lower oceanic depths and ushering deep-sea photography into a whole new era.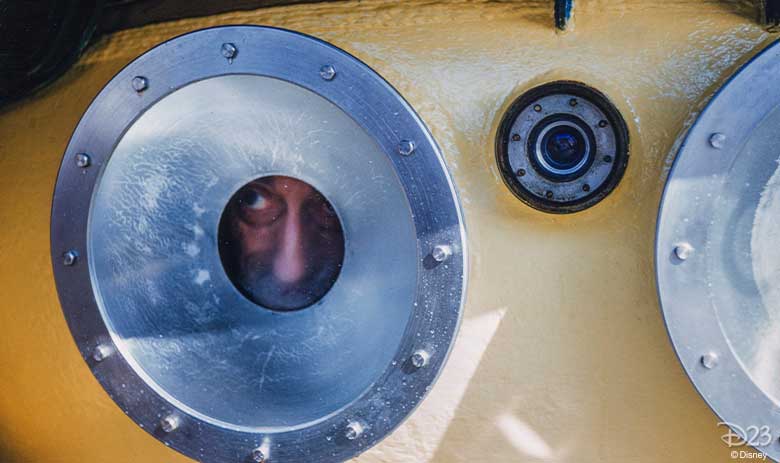 In 1956, all of Cousteau's skills and accomplishments came together in the form of The Silent World, a feature film adapted from his '53 book. Co-directed by Louis Malle (Cousteau's friend and a French filmmaker who'd go on to direct acclaimed films including Au Revoir, Les Enfants), The Silent World gave audiences high-seas adventure under the Red Sea, the Persian Gulf, the Mediterranean Sea and the Indian Ocean. It was the first non-narrative film to win the prestigious Palme D'or at the Cannes Film Festival; just 11 months later, the film won the Oscar for Best Documentary Feature at the 29th Academy Awards.
The success of The Silent World established Cousteau's filmmaking adventures in the day's pop-culture landscape. Several short films and another feature followed… and then, in 1968, The Undersea World of Jacques Cousteaulanded on ABC—narrated by The Twilight Zone creator Rod Serling and running through 1976. A second TV series, The Cousteau Odyssey, began in 1977. Cousteau's works were instrumental in the creation of Earth Day in 1970, and his work manifested in the creation of the not-for-profit Cousteau Society—which, to this day, is at the forefront of oceanic research and advocates for establishing protected areas for endangered species—in 1974. As years went by, Cousteau continued crusading for the world's oceans while contending with several personal tragedies, including the death of his son Phillipe in 1979.
Perhaps most notably, towards the end of his long and colorful life, Cousteau and The Cousteau Society helped make possible the first United Nations Conference on Environment and Development—also known as the Earth Summit—in 1992, which brought together 170 nations and was called "the most important conference ever on the environment." It was only five years before his passing in 1997. "Cousteau was, at the time of the first Earth Summit, one of the most recognizable faces on the planet, the person Americans said they would most want to meet besides the President—and because of his influence and celebrity, he was able to bring world leaders together," said Garbus. "An explorer who wasn't also a TV star could not have made that happen. And Cousteau was quite aware of that; he'd get pushback for not being a 'proper scientist.' But he would say, 'I'm not a 'proper scientist'—I'm a filmmaker, a storyteller and an innovator.' His celebrity and popularity enabled a growing global awareness of the preciousness and precariousness of the undersea world… [and he] was a key ingredient as to why our environmental consciousness occurred, and what those vital movements to protect the Earth have brought forward since."
See Becoming Cousteau in U.S. theaters beginning Friday, October 22.