This Sunday night, the biggest names in Hollywood will come out for The Oscars® and movie fans—not to mention Disney fans—will be watching to see which films and nominees take home the iconic statue. But the fun really starts hours before, when the stars begin to arrive on the red carpet and we see this year's buzzworthy fashions—the latest statements in sartorial splendor.
As a rule, Disney characters clean up pretty well—and often undergo dramatic and (sometimes) magical transformations over the course of their heroes' journeys. Their inner beauty is always there from the start, of course, and their new, red carpet-worthy looks go beyond a gorgeous gown or a dapper suit to embody the qualities that make them such inspiring figures.
Here are some of our favorite examples of Disney characters whose red carpet looks go way beyond the question, "Who are they wearing?"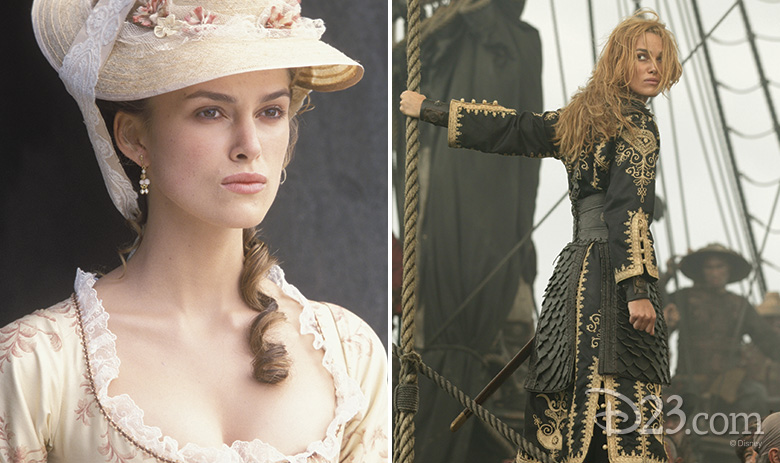 Elizabeth Swann—Pirates of the Caribbean
When we meet Elizabeth Swann in Pirates of the Caribbean, she's about as refined and as ladylike as a governor's daughter is expected to be—but Elizabeth proves immediately that she's prone to the unexpected. Her final appearance in the Pirates series—Pirates of the Caribbean: Dead Men Tell No Tales is in super-secret production now for release in 2017—has the proper English girl fully transformed into full pirate regalia. Elizabeth might not walk the Oscar red carpet in a traditional gown, but she won't be walking a plank, fashionably speaking. Her confidence and independence will turn heads, along with her ruffly blouse and boots.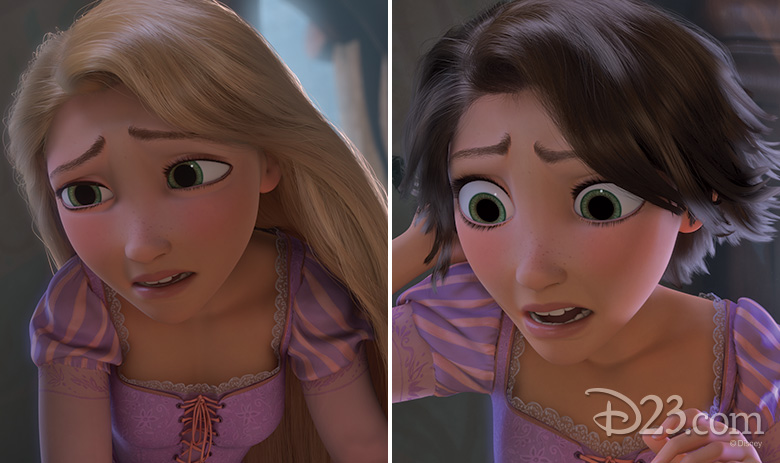 Rapunzel—Tangled
After years spent in the tower, where she'd brush and brush and brush and brush that long blonde hair, Rapunzel ends up with a brunette pixie cut when Flynn Rider cuts it, to set his true love free from Mother Gothel's control. It's quite the dramatic makeover, and the simplicity of style might cause some fashionistas to think of it as a makeunder. But we see it as a testament to Rapunzel's daring and adventurous spirit, which Flynn also recognized and knew had to be free of that tiny tower room. Short hair, don't care!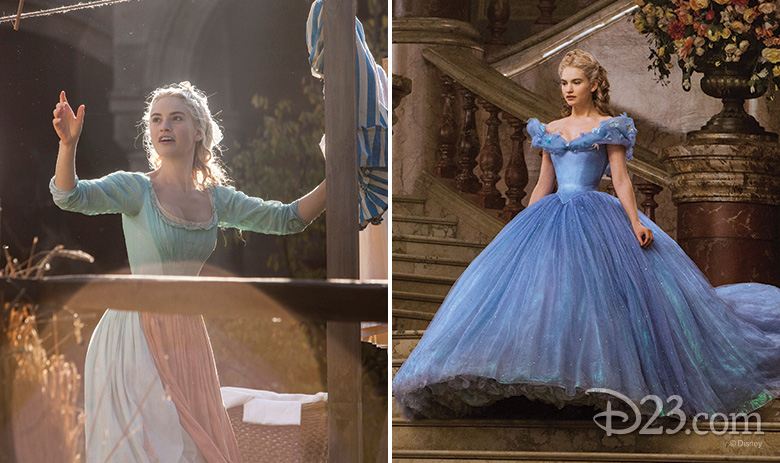 Cinderella—Cinderella (2015)
Who is she wearing? Why, a fabulous vintage number that's been updated with the help of a Fairy Godmother who was so moved by Cinderella's courage and kindness that it took little more than a sprinkling of pixie dust to turn Cinderella's mother's tattered (Thanks to the Stepsisters!) dress into a stunner that would be the talk of any red carpet. Though not yet a princess when Cinderella arrives at the ball in the dress, her inner goodness even manages to outshine even that fabulous gown—because we know that Prince Kit was smitten when he first encountered her, wearing rags in the woods.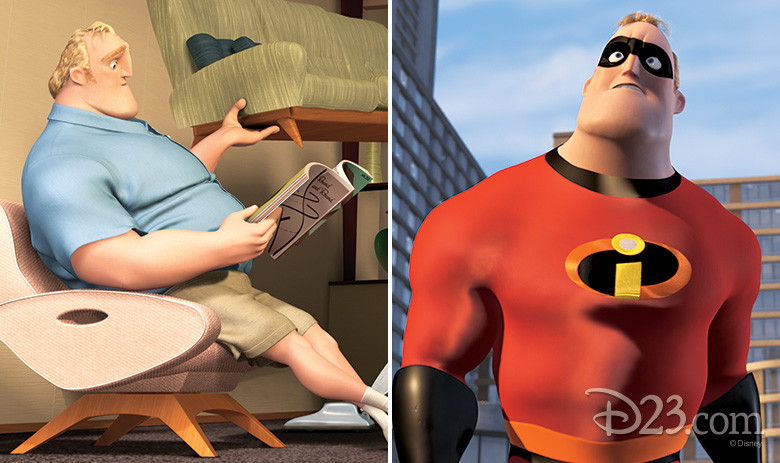 The Incredibles—The Incredibles
It's not necessarily enough to simply be a superhero—you have to feel like a superhero, and that just might mean wearing the right suit. Edna Mode takes on the challenge of designing a supersuit that provides exactly the boost that each member of the Incredible family needs—from Bob down to Baby Jack Jack. They always had the power, but their suits allow them to show that unity and strength to the world. Hmm… Super suits just might be all the rage on next year's Oscar red carpet.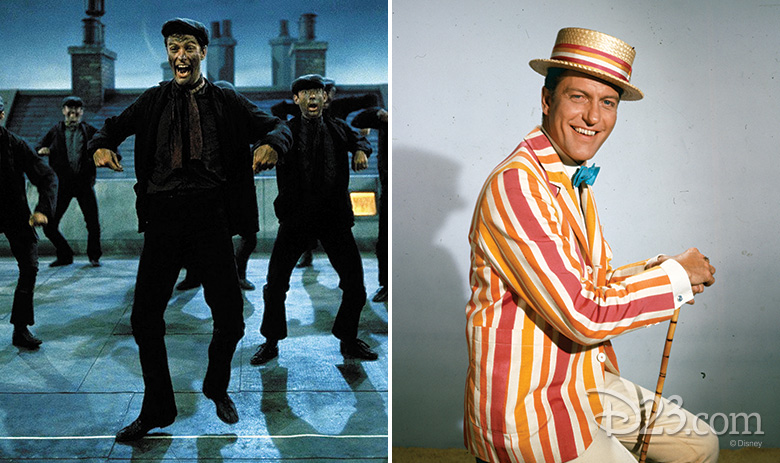 Bert—Mary Poppins
Chimney sweeps spend a lot of time covered in ash. And sidewalk painters are a messy bunch as well. But Bert proves that he can clean up for a Jolly Holiday—or a red carpet awards ceremony?—without so much as a speck of coal dust on his spotless white gloves. Bert is a charismatic charmer who knows how to dress for any occasion, and can move among any crowd of people—from fellow chimney sweeps to upper-crust English society, and presumably, the Hollywood elite.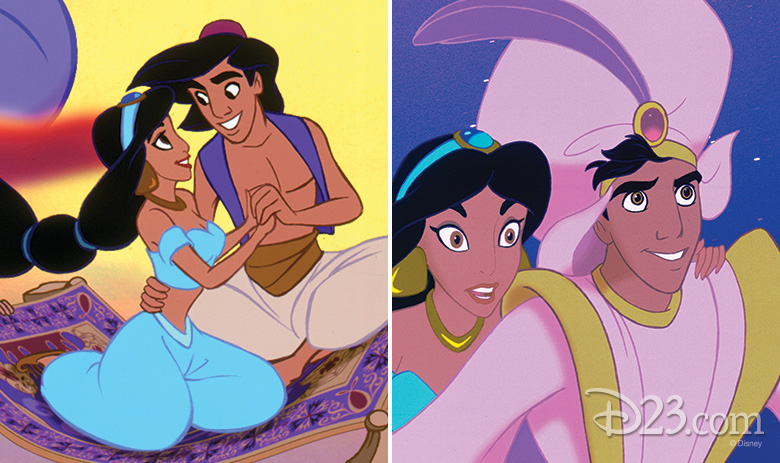 Aladdin—Aladdin
A street rat when we meet him, Aladdin is the quintessential "diamond in the rough" but oh, how he shines when Genie uses his magic to turn the humble urchin into the "fabulous he," Prince Ali. Aladdin longs for people to see him for who he truly is, and his noble heart, his dashing spirit of adventure, and his inherent goodness are on display in his royal re-imagining, even more so than his white suit and turban—which, we think you'll agree, contrasts nicely with a scarlet red carpet.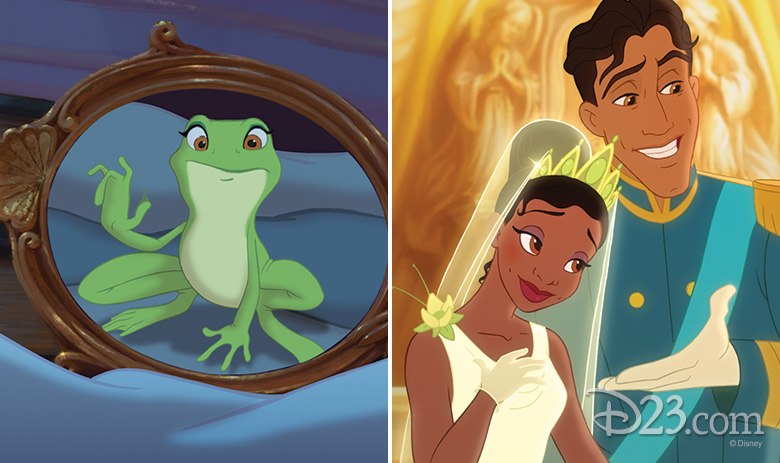 Tiana—Princess and the Frog
It's not that Tiana isn't beautiful as frog. She is—eyes as bright as those just can't be dimmed. And she makes an especially lovely amphibious bride. But when Tiana is returned to human form—after bestowing a frog-princess kiss upon Prince Naveen—she has truly come into her own. Tiana's own effortless style is on display—instead of Charlotte's hand-me-downs—whether she's in the kitchen of her own restaurant or cutting up a rug on the dance floor. She's way beyond "almost there" on the way to making her dreams come true—her course is set for even happier ever after.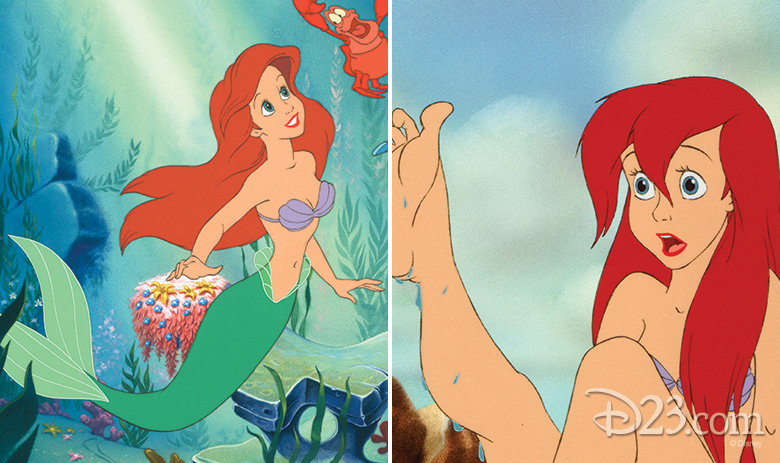 Ariel—The Little Mermaid
Some folks like to say that "father knows best," but at a certain point a princess has to stand on her own two feet (even if those feet are initially fins!) and commit to what she really believes in. Ariel makes the transformation from mermaid to human look (relatively) easy, precisely because she's always been so sure of where she really belongs.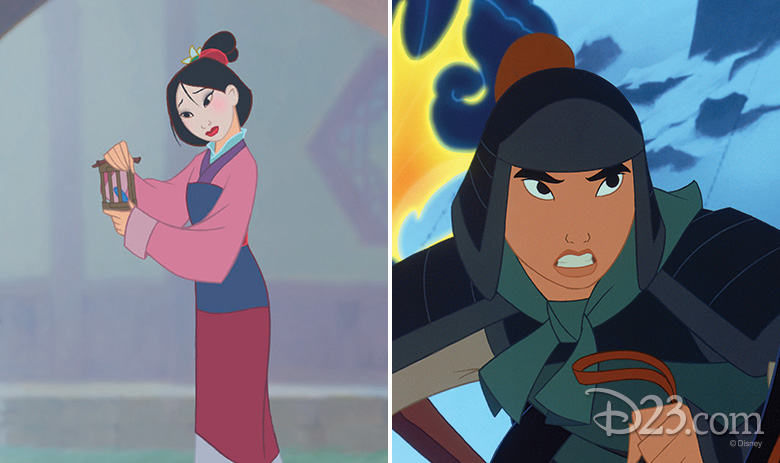 Mulan—Mulan
During Mulan's arduous training to become a warrior, Li Shang sings "I'll Make a Man Out of You." Well… not exactly—Mulan can only keep her true identity concealed for so long, but she shows everyone that she's complex and driven and that there's so much to her—or any girl—than meets the eye. A demure young girl when first introduced, Mulan emerges as a tougher, stronger, and more courageous young woman than she or anyone else ever believed possible.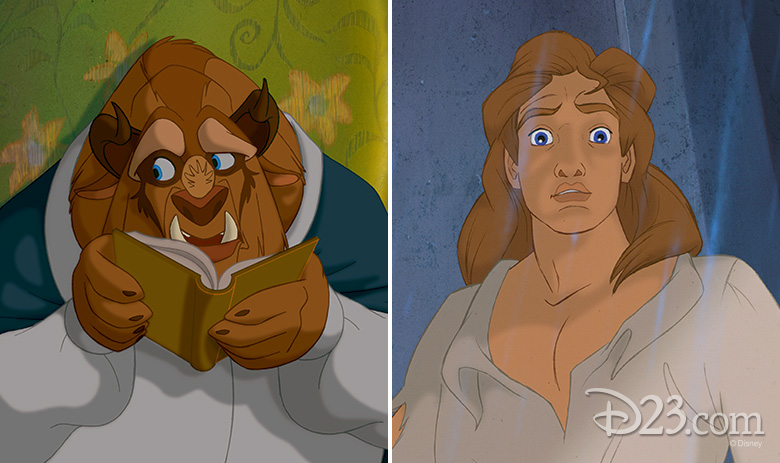 Beast—Beauty and the Beast
For a beast, the Beast is surprisingly refined—and could easily hold his own on the red carpet, at least sartorially speaking, alongside George Clooney or Brad Pitt. He's certainly rough around the edges, but he knows how to dress for a formal occasion! It's clear to Belle, probably even before it's clear to us, that there's a kind and thoughtful man deep inside—a kindred spirit for her. When Beast is returned to his human form at story's end, those qualities that were there all along are simply allowed to come to the surface.
To see another tale as old as time—how some of your favorite Hollywood stars go from designer rags to riches for this year's Academy Awards—tune in this Sunday, February 28, for The Oscars, beginning at 7 p.m. ET/4 p.m. PT on ABC.