Walt Disney once said, "You can dream, create, design and build the most wonderful place in the world... but it requires people to make the dream a reality."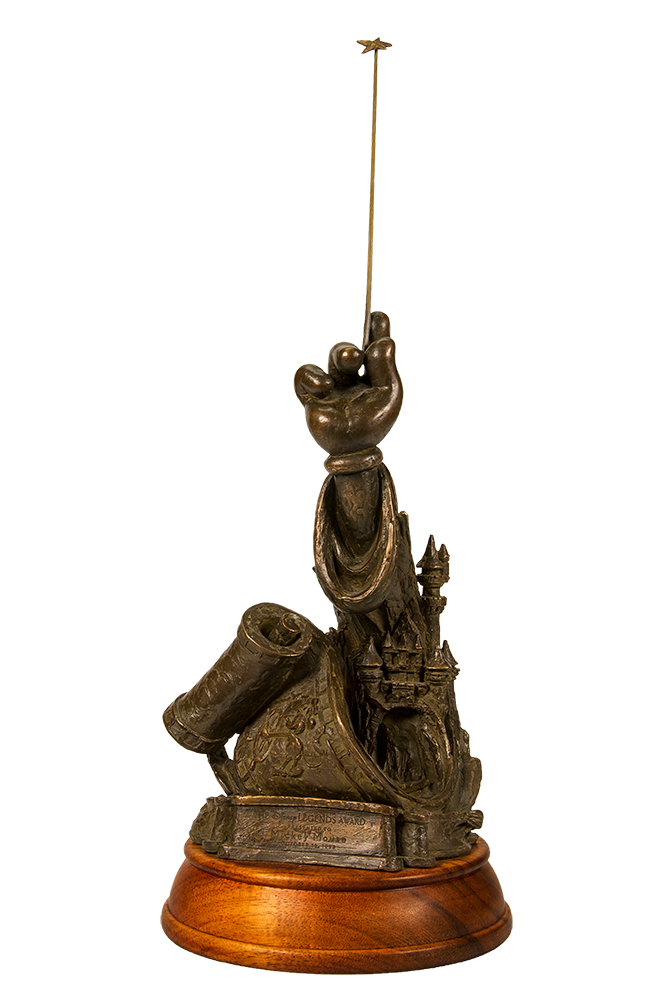 The Legends are chosen by a selection committee, formerly appointed and chaired by the late Roy E. Disney. Since its inception, the program has honored many gifted animators, Imagineers, songwriters, actors, and business leaders as having made a significant impact on the Disney legacy. On October 16, 1998, the new Disney Legends Plaza was dedicated at The Walt Disney Studios to commemorate the 75th anniversary of The Walt Disney Company. The Plaza features a second edition of the bronze sculpture first placed in Disneyland Paris, with bronze plaques representing the individual Legends lining the columns of the Plaza.
The Disney Legends award has three distinct elements that characterize the contributions made by each talented recipient.
The Spiral—stands for imagination, the power of an idea. The Hand—holds the gifts of skill, discipline and craftsmanship. The Wand and the Star—represent magic: the spark that is ignited when imagination and skill combine to create a new dream.