By Jocelyn Buhlman
Vintage Halloween masks can be a charming portal to the past—or a creepy peek at design differences from another era. Whether you're wishing for one of these retro Disney masks of your own or hoping they stay firmly in the past, you'll be fascinated by this collection of Ben Cooper Disney Halloween masks from our friends at the Walt Disney Archives. Take a closer look (but maybe not too close) at five of our favorites below: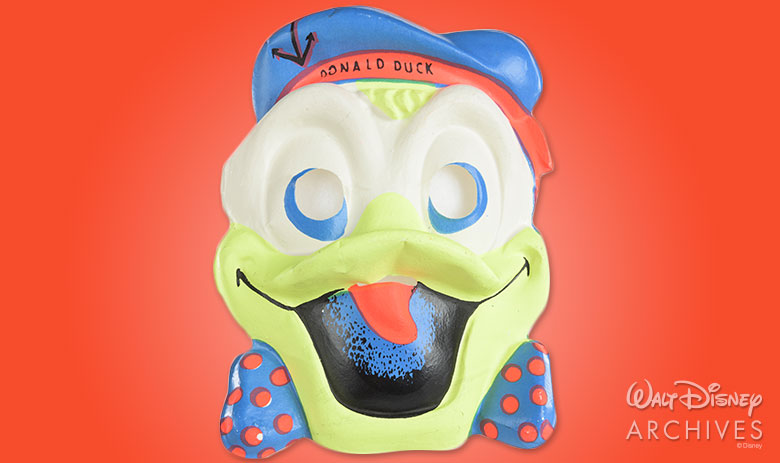 It'd be your ducky day to have this mask to complete your Halloween costume. The neon-colored rendition of the ultimate quack up gives us total throwback vibes—and is perfect to celebrate Donald's 85th anniversary!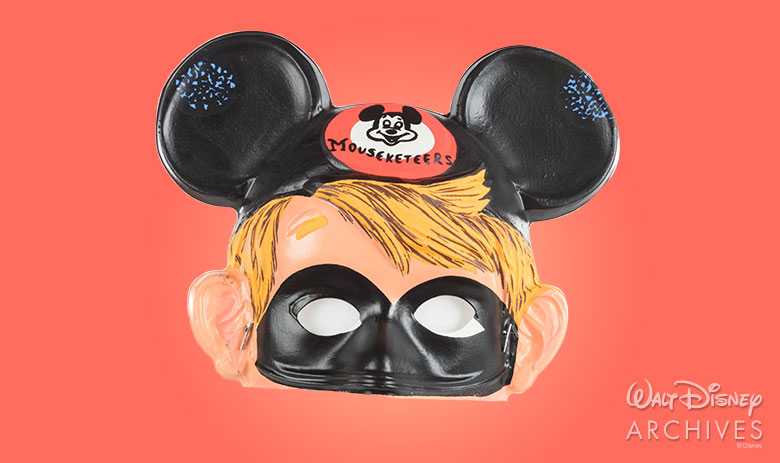 Want to join the club that's made for you and me? Before there was D23: The Official Disney Fan Club, you could join the Mickey Mouse Club for a night with this Halloween mask that doesn't just let you put on the iconic ear hat—but also the face of a Mouseketeer!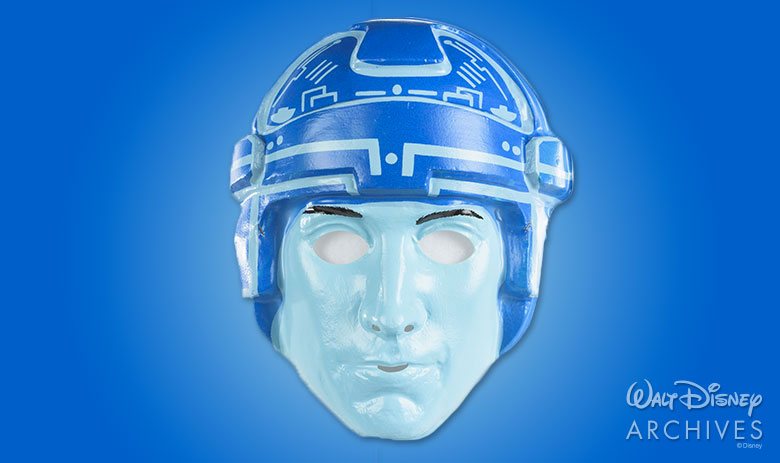 Greetings, users. Pretend you're on the game grid with this mask depicting our favorite program, Tron! The film Tron was known for its groundbreaking and unusual visual design, which this mask from the 1980s mimics.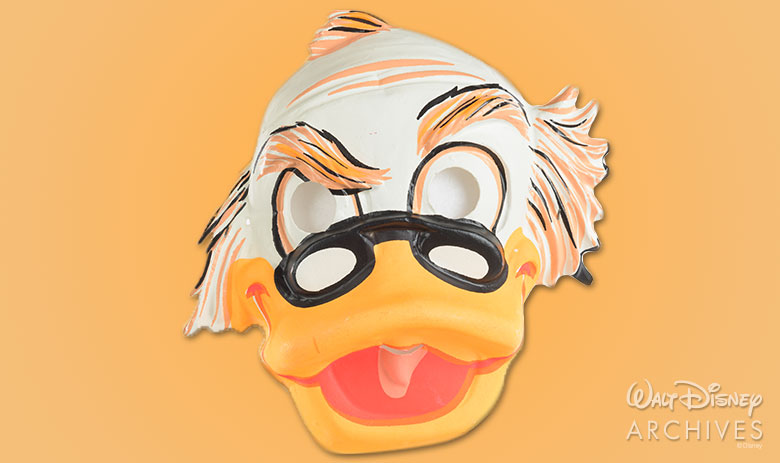 Prove you're the smartest duck around by wearing this mask, showcasing the feathered face of Professor Ludwig Von Drake, Donald Duck's eccentric uncle and emcee of several iconic Disney television shows. This mask from the 1960s is the perfect costume choice for any Disney fan who considers themselves a bit of a wise-quacker.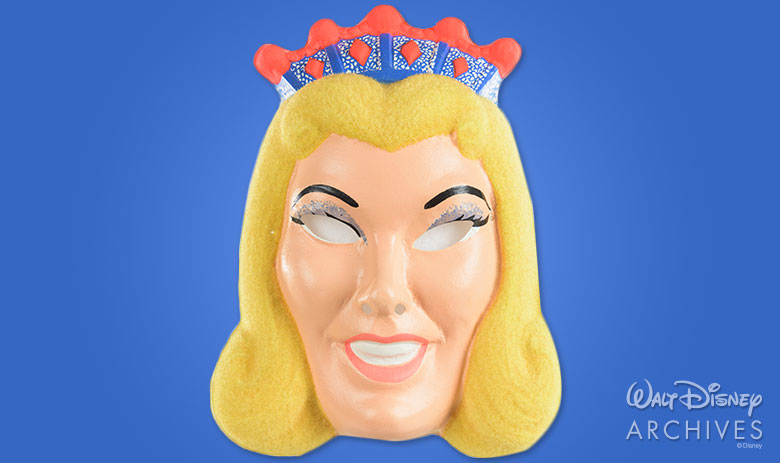 Do you want to look like Sleeping Beauty for Halloween? You… might… look like her in this mask, perfect for those of us who never decided between "make it pink" and "make it blue," as this 1960s mask features a multi-hued tiara showcasing both of the princess' iconic colors.