Now that the New Year has arrived, we're counting down the days 'til some of the most eagerly anticipated epic films from the Disney canon hit movie theaters.
Here's what every Disney, Pixar, Marvel, and Lucasfilm fan should add to their must-watch list for 2015:
Strange Magic—January 23
Cast: Alan Cumming, Evan Rachel Wood, Kristin Chenoweth, Maya Rudolph, Sam Palladio, Meredith Anne Bull, Alfred Molina, Elijah Kelley, Bob Einstein, Peter Stormare
Synopsis: Strange Magic, a new animated film from Lucasfilm Ltd., is a madcap fairy-tale musical inspired by A Midsummer Night's Dream. Popular songs from the past six decades help tell the tale of a colorful cast of goblins, elves, fairies and imps, and their hilarious misadventures sparked by the battle over a powerful potion. Lucasfilm Animation Singapore and Industrial Light & Magic bring to life the fanciful forest turned upside down with world-class animation and visual effects. The film is directed by Gary Rydstrom from a story by George Lucas.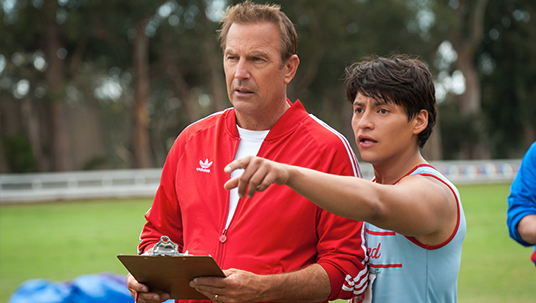 McFarland, USA—February 20
Cast: Kevin Costner, Maria Bello, Morgan Saylor, Martha Higareda, Michael Aguero, Sergio Avelar, Hector Duran, Rafael Martinez, Johnny Ortiz, Carlos Pratts, Ramiro Rodriguez, Danny Mora, Valente Rodriguez, Vanessa Martinez, Chris Ellis, Diana Maria Riva
Synopsis: Based on the 1987 true story, McFarland, USA follows novice runners from McFarland, an economically challenged town in California, as they give their all to build a cross-country team under the direction of Coach Jim White, a newcomer to their predominantly Latino high school, with whom they ultimately bond to build not only a championship cross-country team but an enduring legacy as well.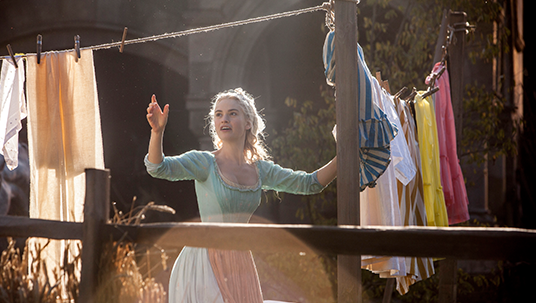 Cinderella—March 13
Cast: Cate Blanchett, Lily James, Richard Madden, Stellan Skarsgård, Holliday Grainger, Sophie McShera, Derek Jacobi and Helena Bonham Carter
Synopsis: A live-action feature inspired by the classic fairy tale, Cinderella brings to life the timeless images from Disney's 1950 animated masterpiece as fully-realized characters in a visually dazzling spectacle for a whole new generation.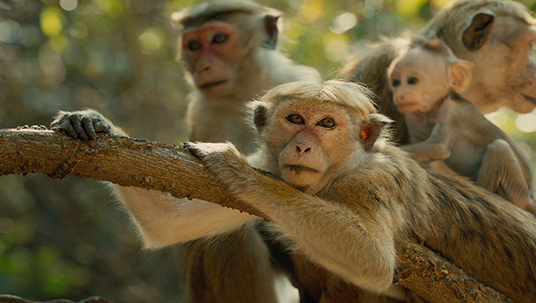 Monkey Kingdom—April 17
Synopsis: Life is an adventure for Maya, the clever and resourceful blonde-bobbed monkey in Monkey Kingdom, Disneynature's new feature film set among ancient ruins in the storied jungles of South Asia. Maya's world is forever changed when she welcomes her son, Kip, into her complicated extended family. Like all families, Maya's has more than its share of colorful personalities—and she's determined to give her son a leg up in the world. When their longtime home at Castle Rock is taken over by powerful neighboring monkeys, Maya's whole family is forced to relocate, and she uses her street smarts and ingenuity to lead them to untapped resources amidst strange new creatures and unsettling surroundings. Ultimately, they will all have to work together to reclaim Castle Rock, where Maya can hopefully realize her dreams for her son's future.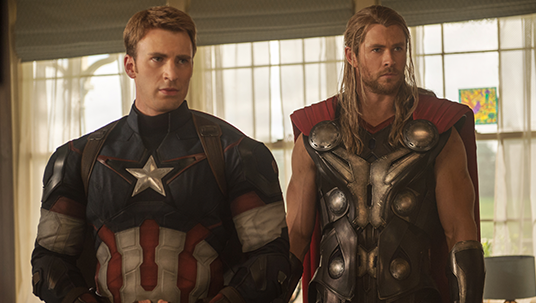 Marvel's Avengers: Age of Ultron—May 1
Cast: Robert Downey Jr., Chris Hemsworth, Mark Ruffalo, Chris Evans, Scarlett Johansson, Jeremy Renner, Don Cheadle, Aaron Taylor-Johnson, Elizabeth Olsen, Paul Bettany, Cobie Smulders, Stellan Skarsgård with James Spader and Samuel L. Jackson as Nick Fury
Synopsis: When Tony Stark tries to jumpstart a dormant peacekeeping program, things go awry and Earth's Mightiest Heroes, including Iron Man, Captain America, Thor, The Incredible Hulk, Black Widow, and Hawkeye, are put to the ultimate test as the fate of the planet hangs in the balance. As the villainous Ultron emerges, it is up to The Avengers to stop him from enacting his terrible plans, and soon uneasy alliances and unexpected action pave the way for an epic and unique global adventure.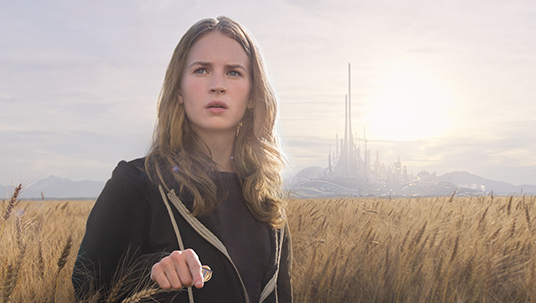 Tomorrowland—May 22
Cast: George Clooney, Hugh Laurie, Britt Robertson, Raffey Cassidy, Tim McGraw, Judy Greer, Kathryn Hahn, Keegan-Michael Key, Thomas Robinson
Synopsis: Bound by a shared destiny, former boy-genius Frank, jaded by disillusionment, and Casey, a bright, optimistic teen bursting with scientific curiosity, embark on a danger-filled mission to unearth the secrets of an enigmatic place somewhere in time and space known only as "Tomorrowland." What they must do there changes the world—and them—forever.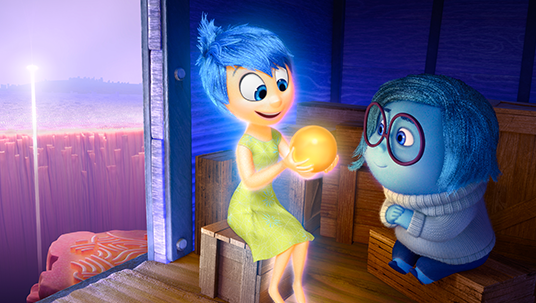 Disney•Pixar's Inside Out—June 19
Cast: Amy Poehler, Bill Hader, Lewis Black, Mindy Kaling, Phyllis Smith
Synopsis: Growing up can be a bumpy road, and it's no exception for Riley, who is uprooted from her Midwest life when her father starts a new job in San Francisco. Like all of us, Riley is guided by her emotions—Joy, Fear, Anger, Disgust, and Sadness. The emotions live in Headquarters, the control center inside Riley's mind, where they help advise her through everyday life. As Riley and her emotions struggle to adjust to a new life in San Francisco, turmoil ensues in Headquarters. Although Joy, Riley's main and most important emotion, tries to keep things positive, the emotions conflict on how best to navigate a new city, house, and school.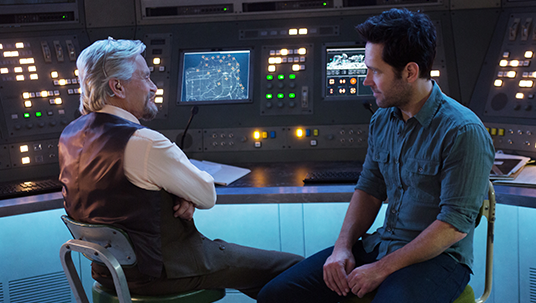 Marvel's Ant-Man—July 17
Cast: Paul Rudd, Evangeline Lilly, Corey Stoll, Bobby Cannavale, Michael Peña, Judy Greer, Tip "Ti" Harris, David Dastmalchian, Wood Harris, Jordi Mollà, Michael Douglas
Synopsis: The next evolution of the Marvel Cinematic Universe brings a founding member of The Avengers to the big screen for the first time with Marvel Studios' Ant-Man. Armed with the astonishing ability to shrink in scale but increase in strength, master thief Scott Lang must embrace his inner-hero and help his mentor, Dr. Hank Pym, protect the secret behind his spectacular Ant-Man suit from a new generation of towering threats. Against seemingly insurmountable obstacles, Pym and Lang must plan and pull off a heist that will save the world.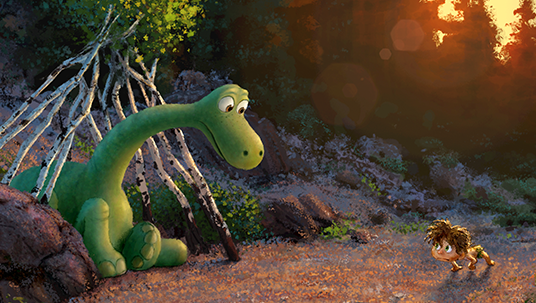 Disney•Pixar's The Good Dinosaur—November 25
Synopsis: The Good Dinosaur asks the generations-old question: What if the asteroid that forever changed life on Earth missed the planet completely and giant dinosaurs never became extinct? The film is a humorous and exciting original story about Arlo, a lively Apatosaurus with a big heart. After a traumatic event unsettles Arlo's family, he sets out on a remarkable journey, gaining an unlikely companion along the way, a human boy.
And last but not least…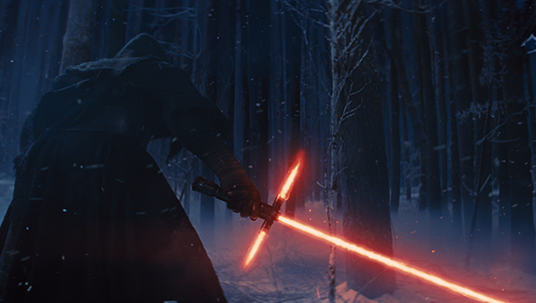 Star Wars: The Force Awakens—December 18
Cast: Harrison Ford, Mark Hamill, Carrie Fisher, Adam Driver, Daisy Ridley, John Boyega, Andy Serkis, Oscar Isaac, Lupita Nyong'o, Anthony Daniels, Peter Mayhew, Domhnall Gleeson, Max Von Sydow
Synopsis: Although there's no official synopsis yet, we're certain that we'll be transported back to a galaxy far, far away…