By Beth Deitchman
"Once upon a time…" So many of the best Disney stories begin with those four words, and Ridley Pearson's amazing Disney story is no different.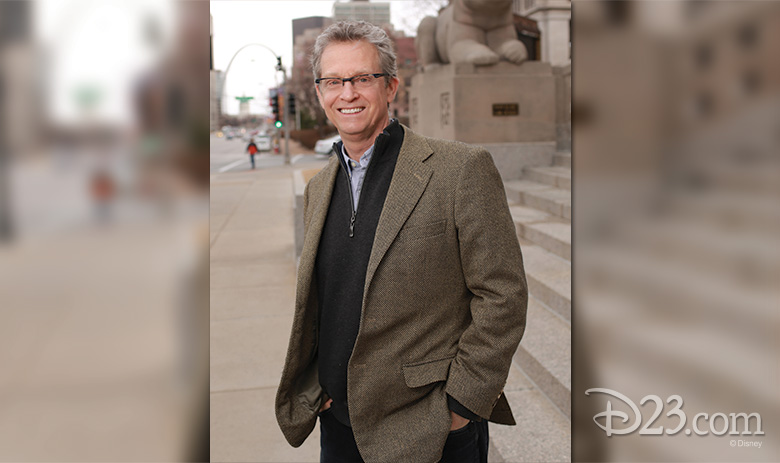 In Pearson's case, "once upon a time" was about 15 years ago, when the wildly successful suspense novelist—who was writing books for a Disney-owned publishing imprint—took his inaugural trip to a Disney park with his family. Leaving the Magic Kingdom at the end of an unforgettable first day, Pearson had what he refers to as his own "Toy Story" moment.
"I stopped at the turnstiles and realized that none of the Disney characters were leaving the park," Pearson tells D23. "My ever-imaginative mind just said, 'What are they doing for the next 12 hours while we sleep and reboot to come back here in the morning and start all over again?'"
The question remained in Pearson's mind after he returned home, and when he telephoned Wendy Lefkon, the Disney Book Group's editorial director, to express his thanks for a wonderful trip, the conversation took an unexpected turn—though not surprising, given Pearson's stellar catalog and the dedication that leads him to write, by his estimation, "about two and a half books a year." Lefkon asked Pearson if he'd ever considered writing one of the thrillers he writes so well, but setting it inside a Disney theme park and gearing it toward a young audience.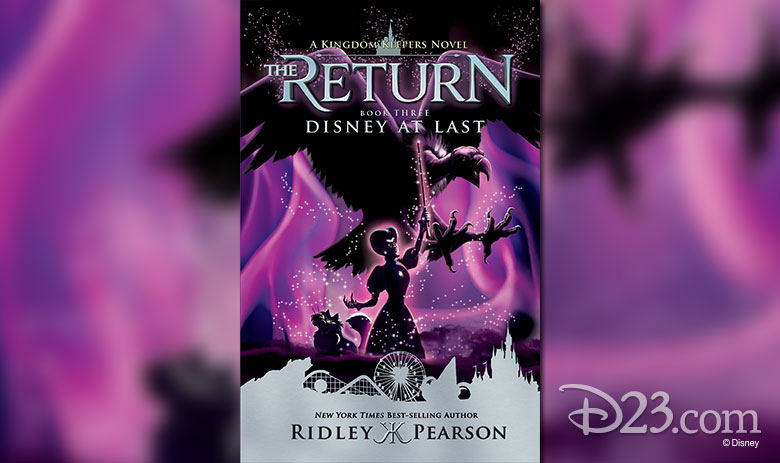 Eight Kingdom Keepers novels and two trilogies later—The Return, a sequel to Kingdom Keepers, concludes with the March 28 release of The Return: Disney at Last; while a brand-new trilogy set at Epcot is currently underway—Pearson has become something of a Disney expert, and as devoted a Disney fan as his readers. When he embarks upon writing any of his books, Pearson explains, he typically immerses himself in weeks of on-location research. In the case of his novels set within the worlds of Disney, he's been granted unprecedented access to Disney parks, Disney Cruise Line, and even the Walt Disney Archives.
Pearson has stood, virtually alone, inside most Disney parks after closing, taking in the detail and marveling at how the atmosphere changes once the guests leave at the end of the day. "It feels like a ghost town, because it's so beautiful—even with hardly any lights on—and it's so dramatic," he said, adding, "It's like this perfect place with no people, and it's a little eerie. It really fit what I wanted to do in the books." The author has enjoyed guided walkthroughs of attractions, accompanied by Imagineers, and he's been allowed to go on rides—sometimes 10, 11 or 12 times in a row, he says—before a park opens and he's able to watch the park "wake up."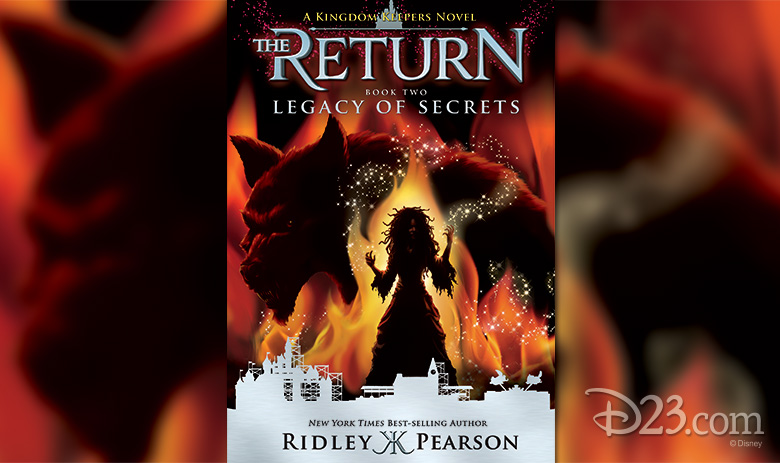 Some readers have assumed that Pearson's behind-the-scenes experiences must create "spoilers" for him, but that's not the case. "For some reason with Disney, seeing behind the scenes and seeing backstage and getting all of the info only makes it all the more special and exciting," he professes. An insider's tour of Haunted Mansion—with the lights on—let him to conclude, "That ride is even more scary when the lights are on, because it's such a dark ride you don't see everything that's actually in there. When you're in there with the lights on and nobody's in there, it's really creepy."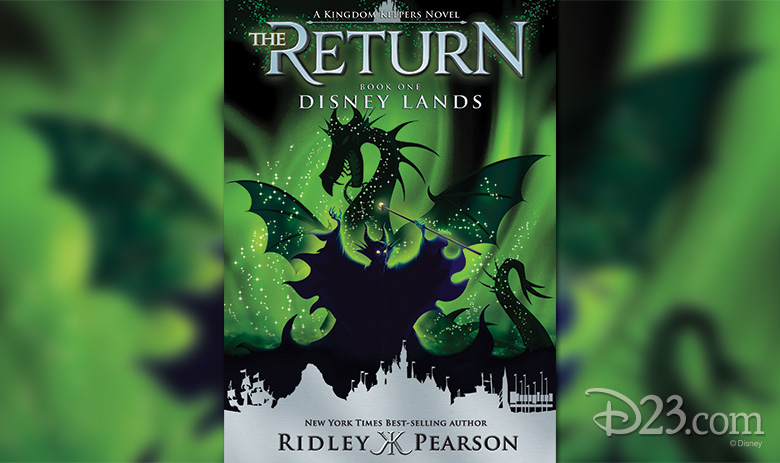 Many of the details and secrets Pearson is privy to make their way into his novels, and sometimes the Disney insiders who advise him find their way onto the page, as well. Disney Legend Marty Sklar has appeared in one of the Kingdom Keepers novels, as have retired Imagineer Joe Garlington and current Imagineer Alex Wright, to name just a few. The Kingdom Keepers' mentor, Wayne, Pearson reveals, is based upon a longtime Splash Mountain ride operator with the same name, who retired in 2016 after 35 years with Disney. "He knew everything about Walt Disney World. He had met Walt Disney once as a young man," Pearson mentions, and he notes that young guests would light up with excitement upon see the name "Wayne" on the cast member's badge.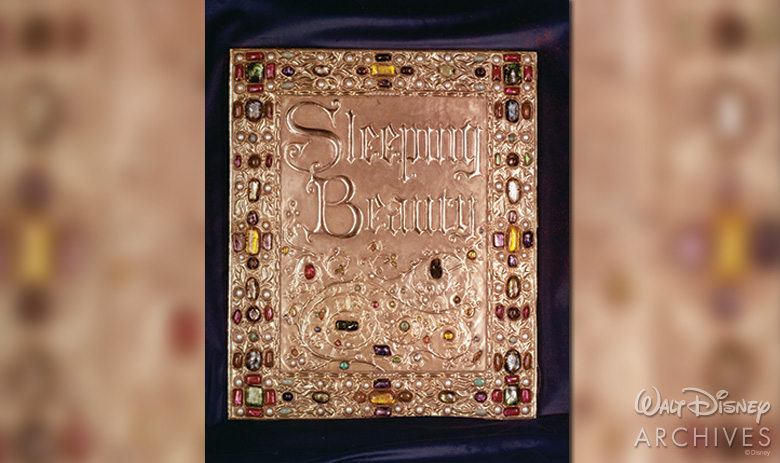 The Return trilogy is set around the opening of Disneyland park in 1955, and Pearson relied heavily on the Walt Disney Archives in Burbank to help him go back in time. He describes a "heart-stopping moment," when [Walt Disney Archives Director] Becky Cline allowed him to study an iconic prop. "They knew I had focused my series around Fantasia and Maleficent, and therefore around that whole era of movies," he explains. "They brought out this box—I wasn't even allowed to touch it—and put on cotton gloves, opened it up, and sitting in front of me was the shooting copy of the book in Sleeping Beauty, exactly as you would see it in the movie. Things like that just take your breath away."
As much as Pearson attributes the success of his novels to his exhaustive research, he stresses that it's the unlimited power of imagination that has made him the writer that he is today—the same power that drove Walt from the earliest days. "One of the things I sign in my books sometimes is just the word 'believe,'" he says. "If we're just willing to believe in the things that we believe in, to dream the big dream that Walt Disney spoke of so eloquently, it gives us such rich, amazing lives."