By Jocelyn Buhlman
Today, we celebrate Walt Disney's birthday and all the magic and joy he brought to the world. During this holiday season, magic is important—not just the magic in our own lives, but the magic we can bring to others when we give back. In honor of Walt's legacy, we encourage you to give to others this holiday season and help make our world a little brighter. Need some inspiration? We look to some classic Disney characters with big hearts who help foster the legacy of kindness caring that Walt himself created.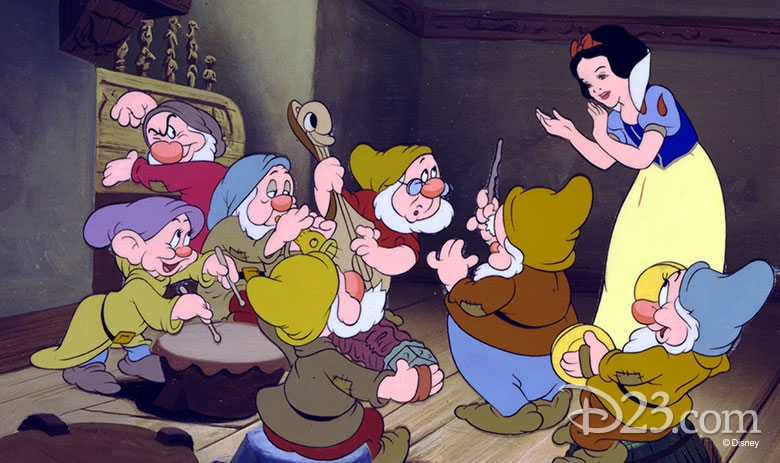 1. Snow White, Snow White and the Seven Dwarfs
Sometimes there's joy in helping someone you don't even know! When Snow White saw that the Seven Dwarfs' cottage was in need of a cleaning, she didn't hesitate to help out—even though she hadn't even met the Dwarfs yet! Snow White inspires us to care for others, even if we haven't met them yet—and, of course, she reminds us to whistle while we work!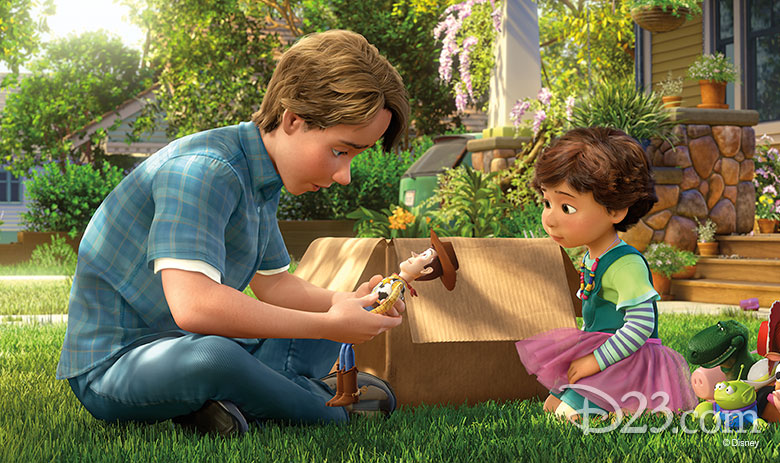 2. Andy, Toy Story 3
Ok, so we admit that the ending of Toy Story 3 mostly inspired us to cry, but in between our tears, we really took to heart how Andy donated his beloved childhood toys to Bonnie. It's hard to give up things that are important to you (especially if they are as important as Woody, Buzz, and their friends!), but Andy's action reminds us that there are people out there who need what we have more than we do, and we can open up a whole new world of opportunity just by sharing!
3. Bernard and Bianca, The Rescuers
These mice may be small, but they have one of the most giving jobs of all—rescuing children who need help! While we might not be able to fly by albatross and stage elaborate rescue missions, we admire how Bernard and Bianca dedicate their time to helping out kids like Penny. Through the Rescue Aid Society, they make the world a better place in their day-to-day lives, which is something we all can aspire to do (although we may never do it quite as stylishly as Miss Bianca).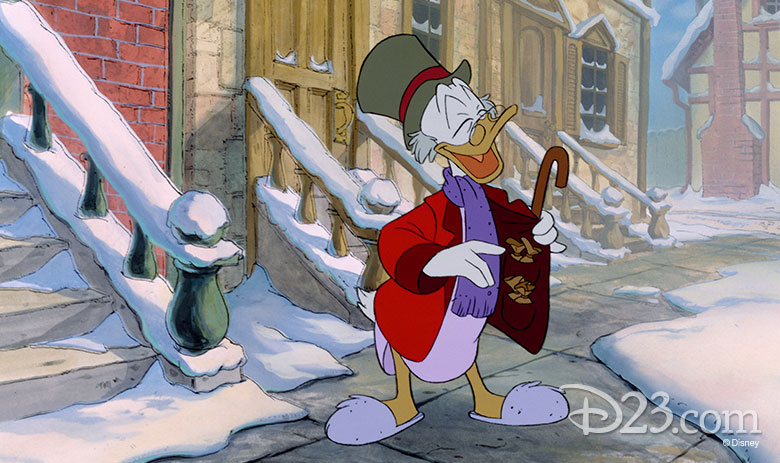 4. Scrooge McDuck, Mickey's Christmas Carol
While Scrooge is typically known as Donald's penny-pinching uncle, he has a caring side that's exemplified at the ending of this classic retelling of Charles Dickens' A Christmas Carol. It's the perfect reminder that even if we get caught up in acting like a scrooge (with or without a swimming pool-sized vault of money), there are always opportunities for us to turn our attitude around and help others. While Scrooge needs the help of some ghosts to get his sharing spirit started, we hope you don't need to meet the Spirits of Christmas Past, Present, and Future to inspire your next chartable act (but if you do, say hi to Jiminy Cricket for us!).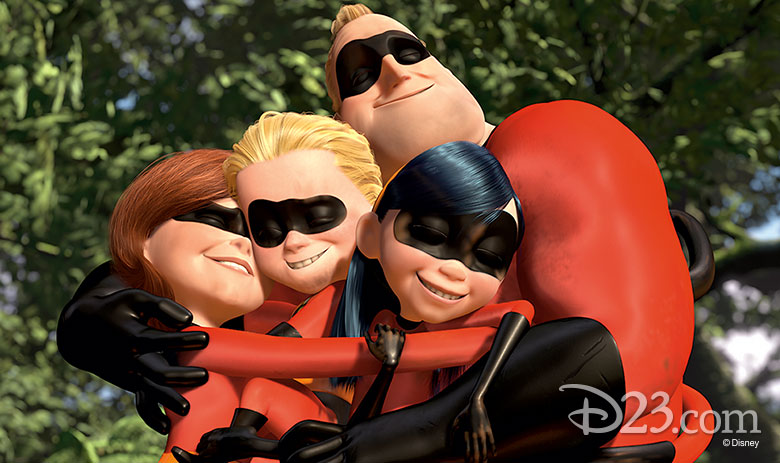 5. The Parr Family, The Incredibles
Ok, so we can't emulate the Parr family's style of giving perfectly—they are super heroes, after all—but we can't help but admire that their whole family is dedicated to protecting their city. Involving the whole family in giving back is a great way to both build stronger bonds and teach your youngsters the value of saving the day.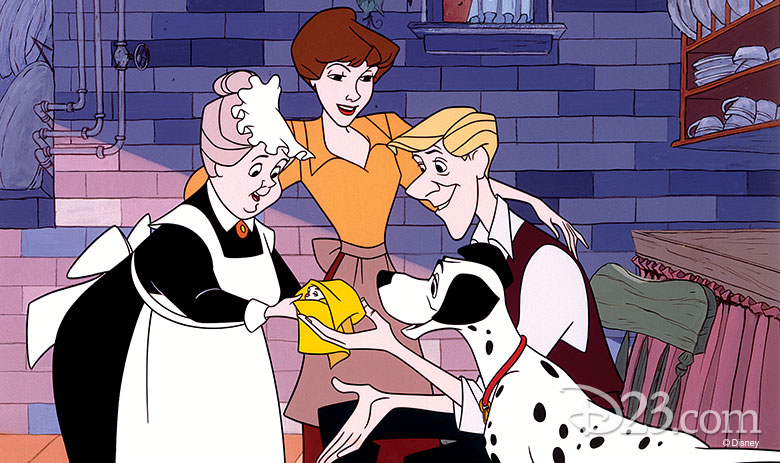 6. Roger and Anita Radcliff, One Hundred and One Dalmatians
Who can resist helping a cute puppy? What about… 101 cute puppies? It takes a lot of responsibility, but Roger and Anita are up to the task after the famous pile of puppies escape the clutches of Cruella De Vil. Time is a precious gift—why not spend it helping out animals, just like the Radcliffs? Well, maybe not exactly like the Radcliffs, but we know that there are many adorable animals out there who you can give your time to help.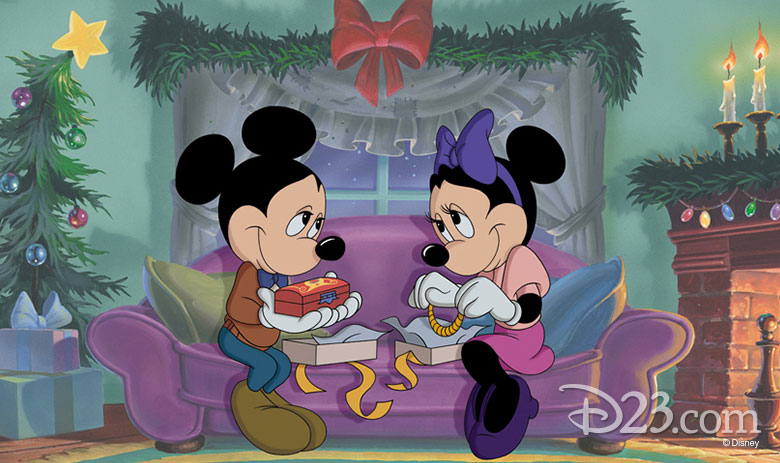 7. Mickey and Minnie, "Mickey and Minnie's The Gift of the Magi"
Sometimes we need to direct our giving spirit towards the ones we love most—just like Mickey and Minnie do in this animated short that was part of Mickey's Once Upon a Christmas. Both Mickey and Minnie end up short on money to buy their sweetheart a gift for Christmas—so they both sell their prize possessions in order to buy something special. The moral of this classic story is that it's not about the gift, but the thought that counts, and we agree. This holiday season, why not emulate Mickey and Minnie and put some thought into a gift for someone you love?