By Jocelyn Buhlman
We look to Disney films for a variety of reasons—whether we need some inspiration, a feel-good moment, or a dramatic song to belt out in the shower—but, have you ever considered consulting a Disney character for Halloween costume inspiration? No, we don't mean donning a princess dress to channel Cinderella or trading your legs for a tail to emulate Ariel. During the Halloween season, some of our favorite characters have dressed up in creative, creepy, and just plain cute costumes! So if you need some help coming up with your next costume, take a look at what these characters dressed as for the season of tricks and treats.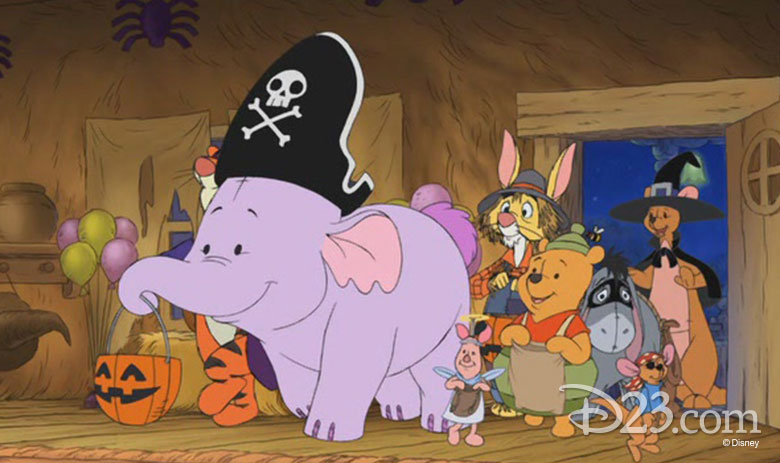 1. Winnie the Pooh and Friends (Pooh's Heffalump Halloween Movie)
Our friends at the Hundred Acre Wood know how to dress up in style! To celebrate Halloween with their Heffalump pal Lumpy, the whole gang gets crafty creating the most adorable costumes ever. You can channel Piglet's angelic stylings or copy Pooh and dress like your favorite food. Just make sure to keep a close eye out for the Gobloon!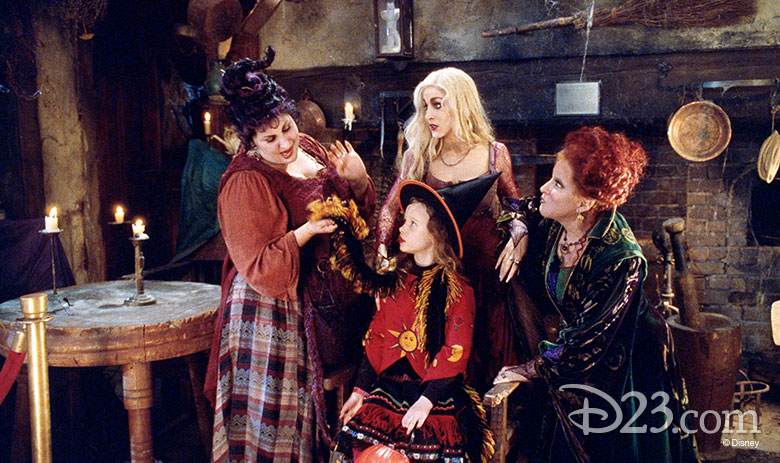 2. Dani Dennison (Hocus Pocus)
Sure, Max Dennison may think he's too cool for Halloween, but we all know the real cool kid is his younger sister Dani—her witch costume really cast a spell on us! No costume is complete without your purr-fect cat companion (witch's curse not required).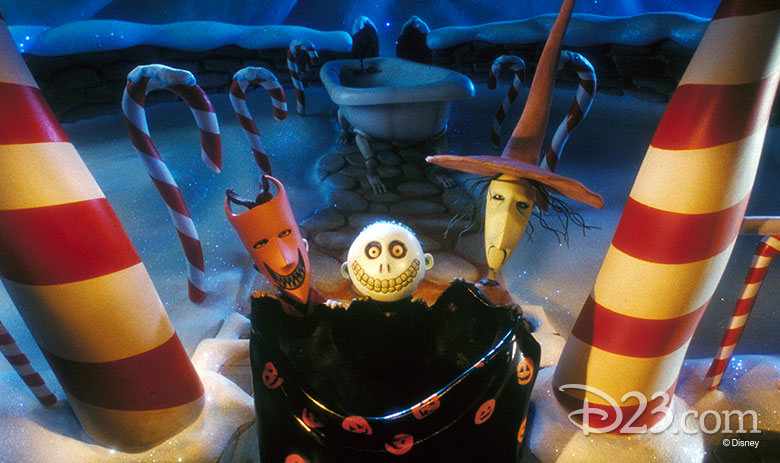 3. Lock, Shock, and Barrel (Tim Burton's The Nightmare Before Christmas)
Oogie Boogie's favorite trio of trick-or-treaters may be great at causing mischief, but they have another talent that's oft overlooked: Picking out great Halloween costumes! While the other creatures of Halloween Town are bona fide monsters and ghoulies, these three kids just play dress-up to capture the spirit of the season.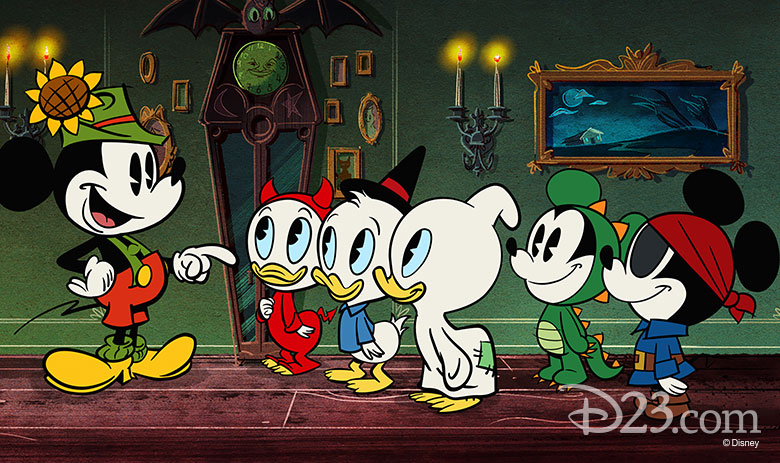 4. Mickey and Friends (Mickey Mouse cartoons)
While attempting to tell Huey, Dewey, Louie, Morty, and Ferdie a scary Halloween story, Mickey and his friends all rock classic costumes. Fans of classic Disney cartoons will recognize Huey, Dewey, and Louie's looks from the animated short Trick or Treat, while Morty and Ferdie get fantastical with dragon and pirate costumes. Mickey himself takes a different design angle, breaking out his lederhosen for an alpine-inspired ensemble.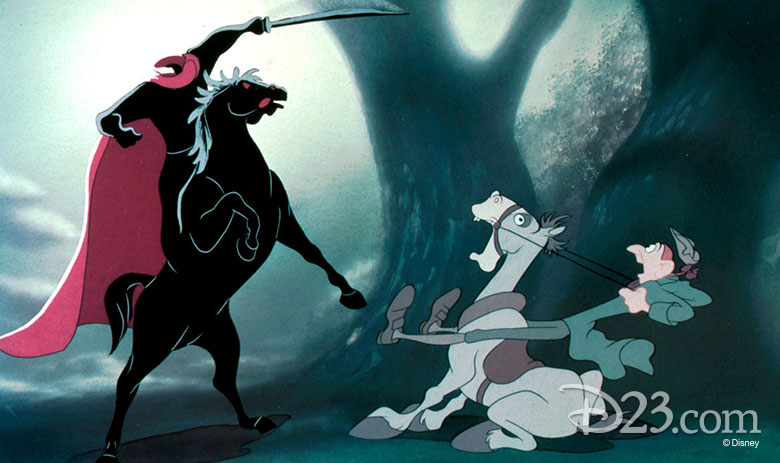 5. The Headless Horseman? (The Adventures of Ichabod and Mr. Toad)
Do you believe in the Headless Horseman? Ichabod Crane certainly did after Brom Bones told him the chilling tale of the phantom that roams Sleepy Hollow. His fears are seemingly confirmed when the Headless Horseman pursues him that night and Ichabod Crane mysteriously disappears—never mind the fact that the spirit's horse looks suspiciously similar to Brom Bones' own horse and—hey, wait a second, aren't Brom and Ichabod both in love with Katrina Van Tassel? We're not condoning any ghostly tomfoolery, but if you were looking for Halloween costume inspiration, you could take a page out of Brom Bones' book and dress as the Headless Horseman… if you believe he disguised himself as the spirit to scare Ichabod out of town, that is. Just be warned, there's always some truth to every ghost story…