By Courtney Potter
New Olaf Short Premiering on Disney+ This October
Ready for a few more warm hugs? Disney+ has just the ticket! Earlier this week, the streaming service announced that an all-new animated short—chronicling the origin story of everyone's favorite sunny snowman Olaf, from the Oscar®-winning 2013 hit Frozen and its acclaimed 2019 sequel—will debut next month!
So what exactly happened to Olaf within the moments after Elsa created him (as she was "letting it go" and building her ice palace) and when Anna and Kristoff first meet him in the forest? Once Upon a Snowman follows Olaf's first steps as he comes to life and searches for his identity in the snowy mountains outside Arendelle. Directed by Trent Correy and Dan Abraham, and produced by Nicole Hearon with Peter Del Vecho, Once Upon a Snowman will once again feature the voice of award-winning actor Josh Gad, reprising his role from the two films.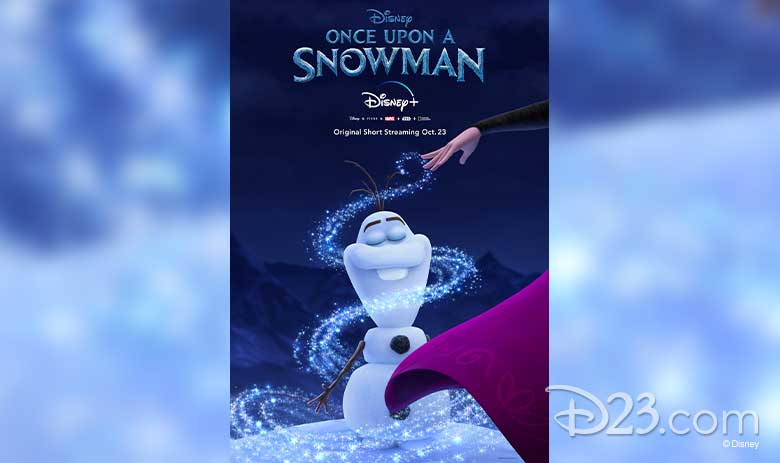 "This is an idea that started to form when I was an animator on the first Frozen," Correy recently said. "Dan Abraham and I are so grateful and excited to have had the opportunity to direct this short, working with our incredible colleagues at Walt Disney Animation Studios." Added Abraham, "Josh Gad gives one of the great animated voice performances as Olaf through the Frozen films. To have the opportunity to work with him in the recording booth was such a privilege and career highlight."
Look for Once Upon a Snowman on Disney+ beginning Friday, October 23!
5 Fantastic Things to Watch This Weekend
The official start of fall is just over the horizon—so let's get in some late-summer TV viewing while the gettin' is good. And just what's available from around the worlds of Disney this weekend for our watching pleasure? Two brand-new episodes of ESPN+'s series Roll the Tape; a new episode of Disney Channel's Amphibia; and a host of fabulous Disney movies on Freeform! Read up on what you can expect right here at D23.com.
Official Trailer for Disney+'s Magic of Disney's Animal Kingdom Debuts
We're roaring with excitement for Disney+'s upcoming series Magic of Disney's Animal Kingdom—especially now that we've watched the show's brand-new trailer. Check out the clip, above.
Premiering globally on Friday, September 25—and produced by National Geographic—Magic of Disney's Animal Kingdom is narrated by the aforementioned Josh Gad (Frozen) and gives viewers a backstage pass to explore the magic of nature within Disney's Animal Kingdom Theme Park, Disney's Animal Kingdom Lodge, and The Seas with Nemo & Friends at EPCOT. Each of the eight episodes truly dives into the details, unveiling the multifaceted aspects of animal care, conservation, and Disney Imagineering involved; plus, the series showcases the park's magnificent array of more than 300 species and 5,000-plus animals, and the herculean tasks their animal care experts undertake to keep things running day and night.
Magic of Disney's Animal Kingdom invites fans of Disney, nature, and animals to hang out with all the park's residents, including baby Grace, the newest member of the gorilla troop; Masai giraffe Kenya; hippo Gus; and alpha male African lion Dakari, among others. Using cutting-edge technology—including custom-built GoPro housings, 18-foot cranes, and underwater camera systems—the series will reveal the world-famous dedication, pioneering conservation, and visionary genius that is Disney's Animal Kingdom. Mark those calendars!
Stay Tuned for Disney+'s Doogie Kameāloha, M.D.
The doctor is in… again! Disney+ just announced late this week that Doogie Kameāloha, M.D. (working title)—a reimagining of the ABC series Doogie Howser, M.D., set in modern-day Hawaii—has been picked up, and is scheduled to go into production later this year. See what you can expect from the new series, created by Fresh Off the Boat's Kourtney Kang, by clicking here.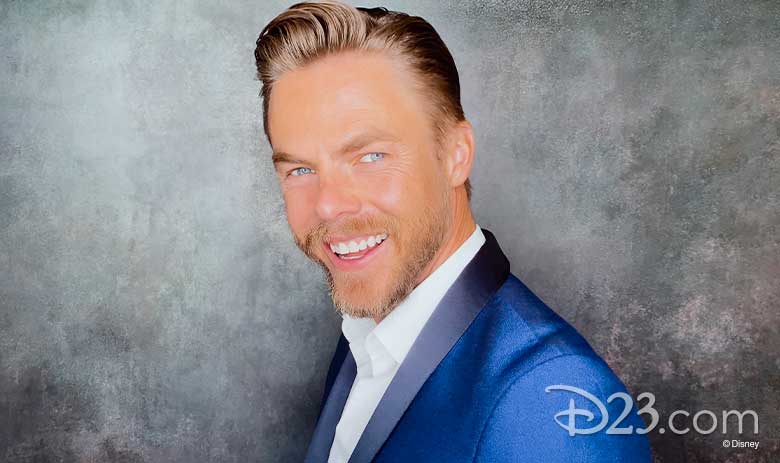 Derek Hough Returns to the Dancing with the Stars Ballroom
Great news, Dancing with the Stars fans: Emmy® Award winner and six-time Mirrorball champion dancer Derek Hough joins DWTS in a new capacity as a judge when the show kicks off its upcoming season live on Monday, September 14, with a two-hour premiere beginning at 8 p.m. ET on ABC.
"This show has been and will always be incredibly special to me," Hough recently explained. "Coming back feels like coming home, and I couldn't be more excited to be back in the ballroom." Hough will join Carrie Ann Inaba and Bruno Tonioli at the judges table; meanwhile, in light of current circumstances, Len Goodman will be unable to judge this season live in the ballroom. Thankfully, he'll still be sharing his ballroom expertise from the U.K.
Dancing with the Stars, hosted and executive produced by Tyra Banks, returns to the ballroom with a lineup of celebs that includes Carole Baskin, AJ McLean, Johnny Weir, Justina Machado, and more; for a complete list of who's ready to rumba, click here.
ICYMI: Reimagined Holiday Offerings This Year at Walt Disney World Resort
Sure, we're still making plans for Halloween… but as we always say here at D23, it's never too early to get some holiday fun on the calendar. Should you find yourself in the vicinity of Walt Disney World Resort later this year, we have a handy-dandy rundown of the reimagined holiday celebrations kicking off at all four theme parks, Disney Springs, and Disney resort hotels beginning November 6. Take a look (whilst imagining that very first egg nog of the season) by clicking right here—and stay tuned for more holiday hoopla as it's announced!
Clouds Takes Flight on Disney+ Next Month
Back in 2012, 17-year-old Zach Sobiech captured the hearts of folks around the globe when his original song "Clouds" debuted… and instantly became a viral sensation. The world will be inspired once again by Zach's musical legacy—and his story about the resilience of the human spirit—when the new Disney+ original movie Clouds premieres next month. Check out the brand-new trailer for the film, above.
Inspired by the incredible true story, the film is a testament to what can happen when you start to live as if each day might be your last. Zach Sobiech (Fin Argus) is a fun-loving high school student with raw musical talent living with osteosarcoma, a rare bone cancer. At the start of his senior year, he is ready to take on the world. But, after receiving the news that the disease has spread, he and his best friend and songwriting partner, Sammy (Sabrina Carpenter), decide to spend Zach's limited time following their dreams. With the help of Zach's mentor and teacher, Mr. Weaver (Lil Rel Howery), Zach and Sammy are given the chance of a lifetime and are offered a record deal. Along with the support of the love of his life, Amy (Madison Iseman), and his parents, Rob and Laura (Tom Everett Scott and Neve Campbell), Zach embarks on an unforgettable journey about friendship, love, and the power of music.
Based on the book Clouds: A Memoir by Zach's mother, Laura Sobiech, Clouds is helmed by actor/director Justin Baldoni (last seen on Jane the Virgin). Look for it on Disney+ beginning Friday, October 16.