By Zach Johnson
In need of another three-day weekend? Us, too! Thankfully, Freeform's "3-Day Disney Weekends" are still going strong, with 101 Dalmatians (1996), Freaky Friday (2003), and Hercules on the schedule. Meanwhile, the new ESPN+ series Roll the Tape is a slam dunk with sports fans, and two brand-new episodes will roll out Friday. Last but not least, a "ribbeting" new episode of Disney Channel's animated series Amphibia will debut Sunday.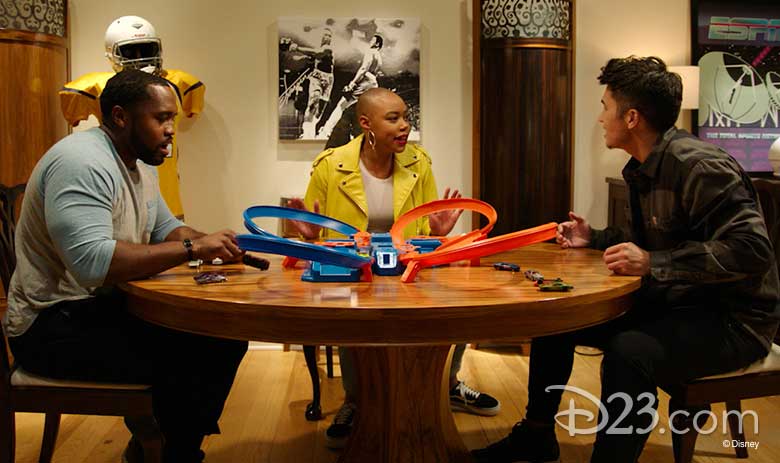 Roll the Tape—Friday, September 11, on ESPN+
Watch the first 10 episodes of the series, which debuted September 7 exclusively on the streaming service. Join ESPN's Treavor Scales, Gary Striewski, and Christine Williamson as they review the funniest, most absurd video clips from ESPN's archive of more than 3 million tapes. From their '90s-style living room, the hilarious trio provides wise-cracking commentary, covering topics that include celebrity arm wrestling, speed chess, and more.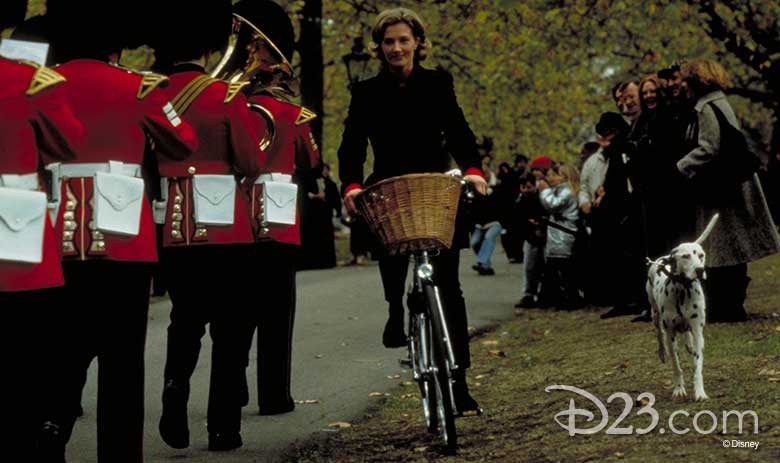 101 Dalmatians (1996)—Friday, September 11, at 7 p.m. ET and Saturday, September 12, at 10:30 a.m. ET on Freeform
Kick off the network's "3-Day Disney Weekend" with the live-action adaptation of Disney's 1961 animated classic. London-based couple Roger (Jeff Daniels) and Anita (Joely Richardson) are overjoyed when their Dalmatians, Pongo and Perdy, welcome 15 puppies. Alas, their joy is short-lived as soon as Anita's boss, Cruella De Vil (Glenn Close), sets her sights on the litter. Yearning for their spotted pelts, the fearsome, fur-loving fashionista hires two clumsy cronies, Jasper (Hugh Laurie) and Horace (Mark Williams), to dognap the newborns… along with every other Dalmatian puppy in London! It's up to Pongo and Perdy to rally the town's animals save them before Cruella commits the ultimate crime of fashion.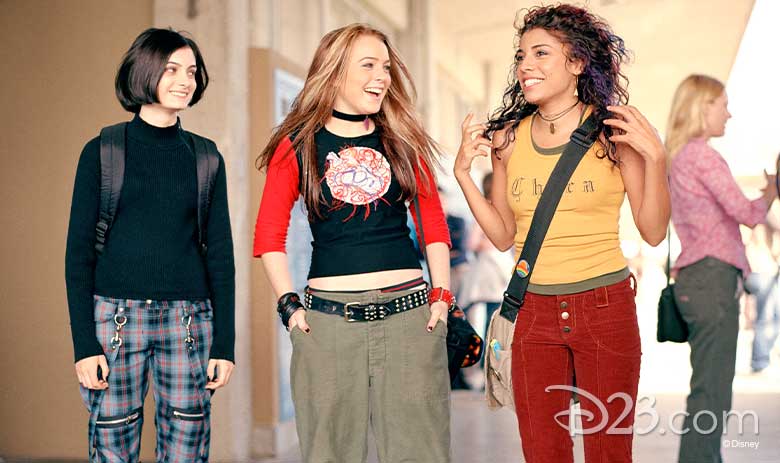 Freaky Friday (2003)—Friday, September 11, at 9 p.m. ET and Saturday, September 12, at 8:30 a.m. ET on Freeform
Mom Tess (Jamie Lee Curtis) and daughter Anna (Lindsay Lohan) rarely see eye to eye. But one night, after a heated argument in a Chinese restaurant, they eat identical enchanted fortune cookies. The next morning, Tess and Anna awaken to find things have taken a turn for the worse—and the hilarious—when they discover they are in the other's body. With Tess' wedding on the horizon, it's a race against the clock to turn their lives back to normal.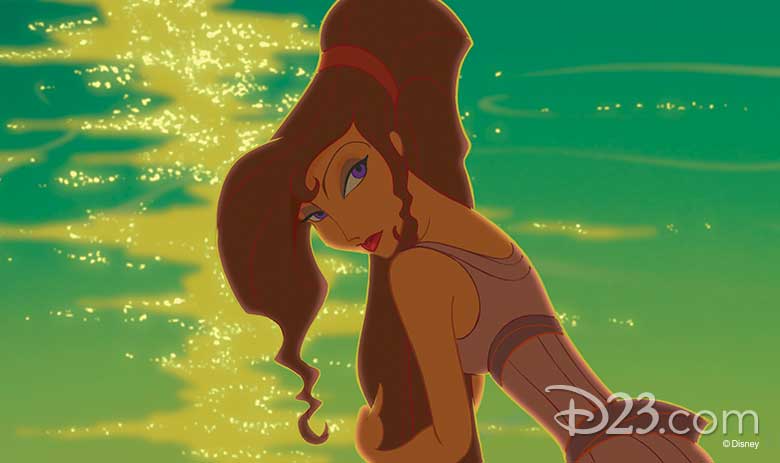 Hercules—Saturday, September 12, at 12:35 p.m. ET and Sunday, September 13, at 10:30 a.m. ET on Freeform
Stolen from the heavens as a newborn and raised by humans on Earth, Hercules (voice of Tate Donovan) becomes an awkward teenage pillar of strength. After discovering his father is Zeus (voice of Rip Torn), he hopes to be reunited on Mount Olympus—but that means he must go from "zero to hero." Hercules teams up with babyhood pal Pegasus (voice of Frank Welker) and personal trainer Phil (voice of Danny DeVito) to prove his worth. But it's no easy task, as he's up against a hothead named Hades (voice of James Woods). Enlisting Megara (voice of Susan Egan), Pain (voice of Bobcat Goldthwait), and Panic (voice of Matt Frewer) to do his bidding, Hades hopes to seek revenge on Zeus by overthrowing Mount Olympus so he can rule the Universe. There's just one person standing in his way: Hercules.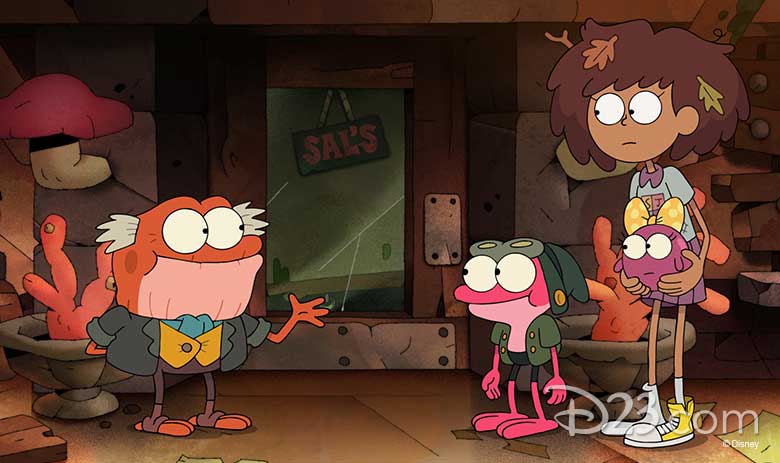 Amphibia—Saturday, September 12, at 8:30 p.m. ET on Disney Channel
In "Little Frogtown," Hop Pop (voice of Disney Legend Bill Farmer) investigates the disappearance of an old friend and the shadowy crime syndicate he suspects is behind it. Then, in "Hopping Mall," Hop Pop takes the kids to a Newtopian shopping mall to buy souvenirs—and Anne (voice of Brenda Song) will do anything to find the perfect gift for her mom. Guest voices include Misty Lee as Priscilla the Killa and Romi Dames as Pearl.