By Courtney Potter
The voice cast for Disney•Pixar's Onward is revealed, and we find out who'll be playing The Mandalorian … Read more, along with other news from around Disney, in this week's news briefs!
Get Ready to Adventure Onward with Disney•Pixar in 2020
The folks over at Disney•Pixar never sit still for long… now that Toy Story 4 is just over the 2019 horizon, they're already readying their next sure-to-be-amazing film: Onward, set for release in 2020!
And just this week, Pixar Animation Studios revealed four members of Onward's voice cast: Chris Pratt (Guardians of the Galaxy), Tom Holland (Spiderman: Homecoming), Julia Louis-Dreyfus (Veep), and Octavia Spencer (The Shape of Water). Set in a suburban fantasy world, the film introduces us to two teenage elf brothers who embark on an extraordinary quest to discover if there is still a little magic left out there…
Onward is directed by Dan Scanlon and produced by Kori Rae, the team behind 2013's Monsters University. "At Pixar we try to create stories that come from some kind of personal truth," Scanlon recently said. "This film was inspired by my own relationship with my brother."
Look for Onward in a theater near you on March 6, 2020.
Save the Date!
Be sure to mark these upcoming Disney events on your calendar:
D23 and Walt Disney Archives


December 15, 2018


D23's Grand Gingerbread Workshop


January 25, 2018


Lunch with a Disney Legend: Dave Smith


August 23-25, 2019


D23 Expo 2019
Parks


January 25-February 17, 2019




Lunar New Year at Disney California Adventure




March 1-April 23, 2019




Disney California Adventure Food & Wine Festival




March 6-June 3, 2019




Epcot International Flower & Garden Festival




Summer 2019


Star Wars: Galaxy's Edge Opening at Disneyland Resort


Fall 2019


Star Wars: Galaxy's Edge Opening at and Walt Disney World Resort



Studios




December 19, 2018


Mary Poppins Returns opens in U.S. theaters


March 8, 2019


Marvel Studios' Captain Marvel opens in U.S. theaters


March 29, 2019


Dumbo opens in U.S. theaters


April 19, 2019


Penguins opens in U.S. theaters


May 24, 2019


Aladdin opens in U.S. theaters


June 21, 2019


Toy Story 4 opens in U.S. theaters


July 19, 2019


The Lion King opens in U.S. theaters


August 9, 2019


Artemis Fowl opens in U.S. theaters


Television




December 25, 2018


Disney Parks Magical Christmas Day Parade airs on ABC (10 a.m.–12 p.m. EST, 9–11 a.m. CST/MST/PST, airtimes vary, check local listings)


December 31, 2018


Dick Clark's New Year's Rockin' Eve with Ryan Seacrest 2019 airs on ABC (8 p.m. ET)

Breaking News: New Character on The Mandalorian Revealed!
The first-ever live action Star Wars series, The Mandalorian, is currently in production—and we just learned which actor will be inhabiting the title role. Get all the scoop on executive producer and writer Jon Favreau's highly anticipated project (which will feature episodes helmed by the likes of actress Bryce Dallas Howard and Thor: Ragnorak director Taiki Waititi) right here.
Phineas and Ferb and Milo Murphy's Law Get Crossover'd
Listen up, Milo Murphy's Law super-fans! The Disney Channel fave is returning to the airwaves for a second season on Saturday, January 5, at 7 a.m. PST/EST—debuting on both Disney Channel and Disney XD (and the next day on DisneyNOW). But that's not all… the brand-new, one-hour episode is a crossover with Phineas and Ferb! Both series are from the hilariously weird minds of producers Dan Povenmire and Jeff "Swampy" Marsh—who will both reprise their Phineas and Ferb roles (as Dr. Doofenshmirtz and Major Monogram) in addition to voicing time travelers from the future, Vinnie Dakota and Balthazar Cavendish, in Milo Murphy's Law.
To celebrate such an auspicious 60 minutes of brand-new television (the episode is entitled "The Phineas and Ferb Effect"), a super-funny video podcast was just released—featuring Dr. Doofenshmirtz interviewing his very first celebrity guest: the legendary satirist Al Yankovic… who also happens to be the voice of Milo himself.
Check out the clip, above. And make sure to tune in for the big crossover—it'll be the best way to kick off the new year in the entire Tri-State area!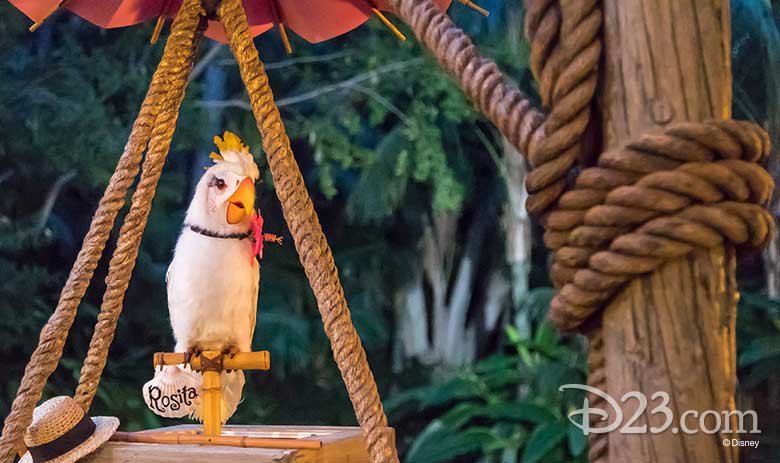 We Cannot Wait to Explore This Tropical Hideaway…
Just imagine: You're sitting on the bank of a lush river, deep in the jungle, sipping on a luxurious libation and indulging in a few delicious dishes. Sounds like a dream vacation, right? Well it's closer than you think—in fact, you'll soon be able to do all of the above right in the middle of Adventureland at Disneyland park. See some colorful photos and read up on what's to come from The Tropical Hideaway, an all-new marketplace set to open next door to Walt Disney's Enchanted Tiki Room—here at D23.com.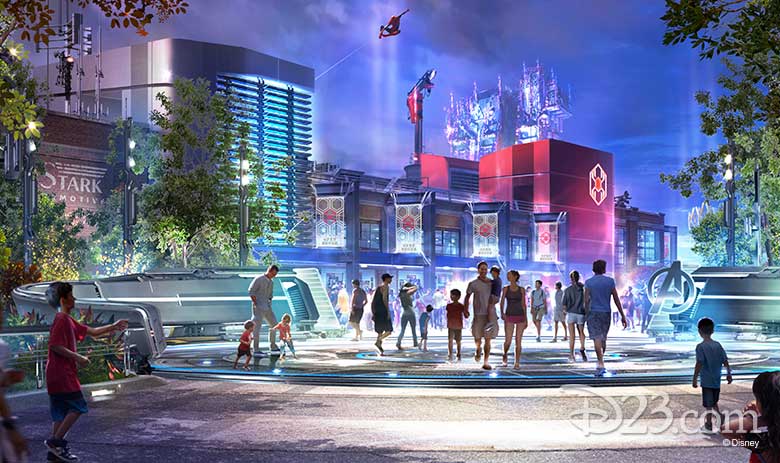 Earth's Mightiest Heroes are Assembling—and Soon, You Can Join Them
There are a host of new attractions and experiences coming soon to Disney Parks across the globe, and we just learned a little bit more about what to expect. Check out the latest on how the good folks at Walt Disney Imagineering plan to create this amazing new global Avengers Initiative right here.
See the Grand Floridian Gingerbread House Spring to Life
Can you believe that Disney's Grand Floridian Resort & Spa, at Walt Disney World Resort, has been delighting guests with its incredible life-sized Gingerbread House for 20 years? Two full decades of sweet-smelling holiday fun! If you've ever wanted to see how the house was built from the ground—well, lobby floor—up, take a gander at this cool time-lapse video from our friends at the Disney Parks Blog, above.
It takes the talented pastry chefs at the Grand Floridian a whopping 400 hours (plus!) to bake the 10,000 gingerbread pieces this behemoth baked good needs for its display. And it's so big, it actually doubles as a sweet shop, selling all manner of freshly baked items from the Grand Floridian kitchens to guests young and young-at-heart.
A word of warning, however: Watching the above video may make you hungry! Have some festive snacks nearby just in case…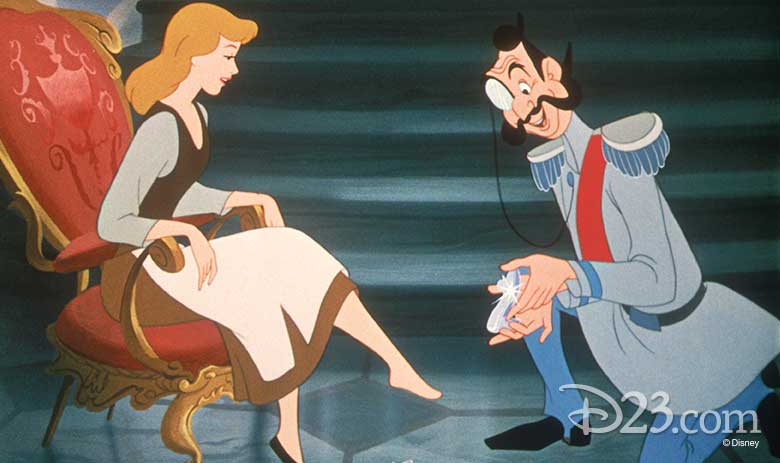 A Distinguished Honor for a Distinctive Disney Film
In the decades since its original 1950 release, Disney's Cinderella has become an enduring classic—and now, it's joining other iconic Walt Disney Animation Studios films (including Steamboat Willie, Snow White and the Seven Dwarfs, and Fantasia) in the prestigious National Film Registry. Find out what makes this honor so special here at D23.com.
ICYMI: Kim Possible Premiering on Disney Channel in February
Come February 15, you'll finally be able to see Kim Possible and Ron Stoppable in glorious live-action… The all-new Disney Channel Original Movie, based on the fan-fave animated series, will debut in just a few weeks' time; catch the film's awesome trailer right here.