By Beth Deitchman
Attention, Disneyland explorers! A new destination will open soon in Adventureland, and the Disney Parks Blog has shared some tantalizing photos of The Tropical Hideaway that have us already dreaming of Dole Whip, bao buns, and breezy respites along the Jungle River.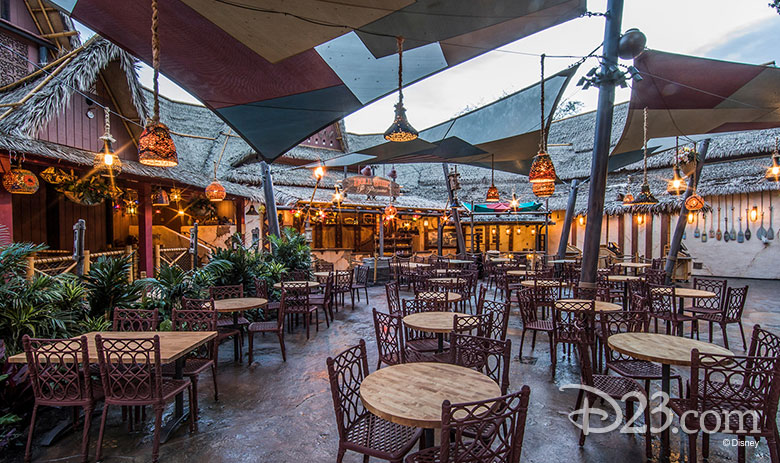 The exotic marketplace will be open day and night for travelers who are looking for a place to cool off and sit a spell on a warm afternoon; or enjoy the sights and sounds of the tropics in the flickering torch-lit evenings.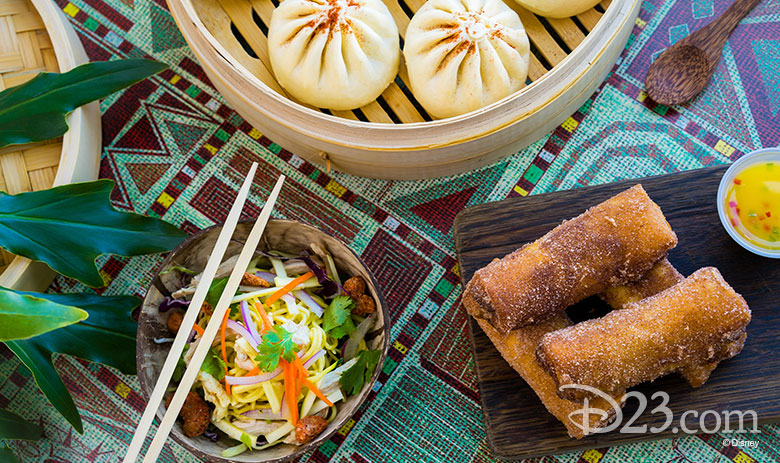 There will be two paths in and out of The Tropical Hideaway, which can be reached across its main bridge, through Walt Disney's Enchanted Tiki Room, or by way of "Skipper's Walk," a path that leads from the Jungle Cruise loading dock.
The Tropical Hideaway is a perfect conversation spot where you can catch up with friends and reflect on your Disneyland adventures—but be sure to pay a visit to a new feathered friend. If you've been wondering whatever happened to Rosita, you'll find her at The Tropical Hideaway, making small talk with visitors while she waits on the dock for her boat to arrive. And Rosita isn't the only wildlife to be found in the Hideaway. Look closely and you'll discover small birdhouses belonging to the stars of the Enchanted Tiki Room dotting the roofline.
Stay tuned for more details about this amazing new destination to explore. We're getting our passports ready and preparing to depart for this new and exotic marketplace as soon as it's ready to welcome travelers.