By Craig Tomashoff
If you're going to call your film Ralph Breaks the Internet, at some point there's one particular thing you're going to have to get around to.
"One of the elements of our movie that needed to be reiterated many, many times was the idea of Ralph and Vanellope going viral," says Natalie Nourigat, one of the story artists who worked on this sequel to 2012's Wreck-It Ralph. "We thought that would be a fun element of the story and help progress what we wanted to do with it. But the question everyone asked was exactly how to create that viral content. We tried many things before we cracked this one."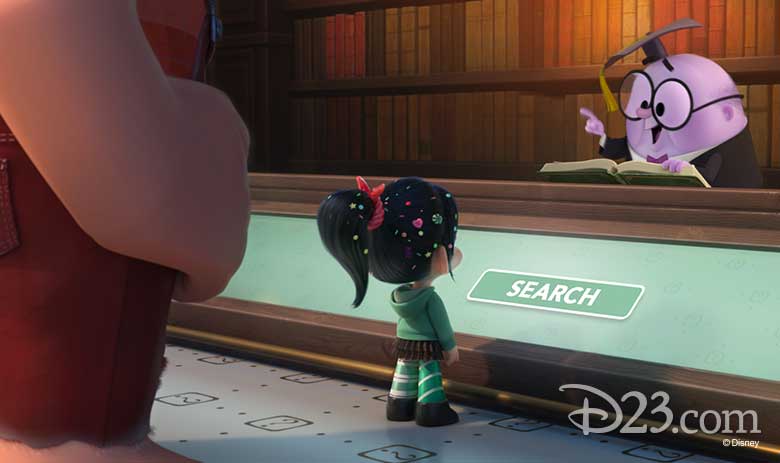 To find the best introduction into Internet culture for Ralph and Vanellope, the film's story team did what most of us already dedicate much of our spare time to—wander the web for hours upon hours. One of the first things they stumbled across was the popular "Two Kinds Of People" series of memes. These are images of two similar yet different objects such as, say, ketchup and mustard. The caption then differentiates between the types of people for whom ketchup is the go-to condiment and those who prefer mustard.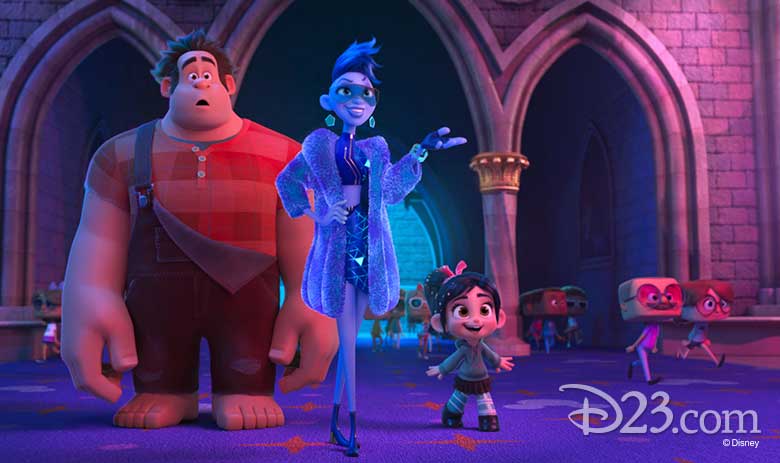 The storyboard artists tried to concoct a way in which Yesss (voiced by Taraji P. Henson), the film's arbiter of all things buzz-worthy, could create some similar memes based on two very different kinds of people, Ralph and Vanellope. However, says Nourigat, "it didn't end up working because we decided we wanted Ralph to be making sacrifices for his friend. So instead of both of them going viral together, we wondered, 'What if it's Ralph going viral and being this clown putting himself out there for Vanellope?'"
It was literally back to the drawing board for the team, and they eventually came up with what Nourigat calls "the meme generator idea." This time around, because Yesss is a super-powered algorithm, they had her create three random words and mash them together as a theme for viral videos featuring Ralph. One of the first groupings the artists tried was "otter," "disco," and "party," and the end result was a test video of Ralph dancing with some happy otters until "one of them realizes there's a ham sandwich in Ralph's pocket and it all devolves into…otter failure!"
There were other suggestions, like "liger," "wedding," and "photo bomb"; "unboxing," "angry," and "bees"; and "waterslide," "pirates," and "hot sauce." There was also one of Nourigat's personal favorites—"monkey," "Botox," and "stapler."
"One of our artists, Jeremy Spears, did the most beautiful drawings of this little baby monkey in a diaper stapling Ralph's face," she recalls. "It was crazy! But then, I have a dark sense of humor."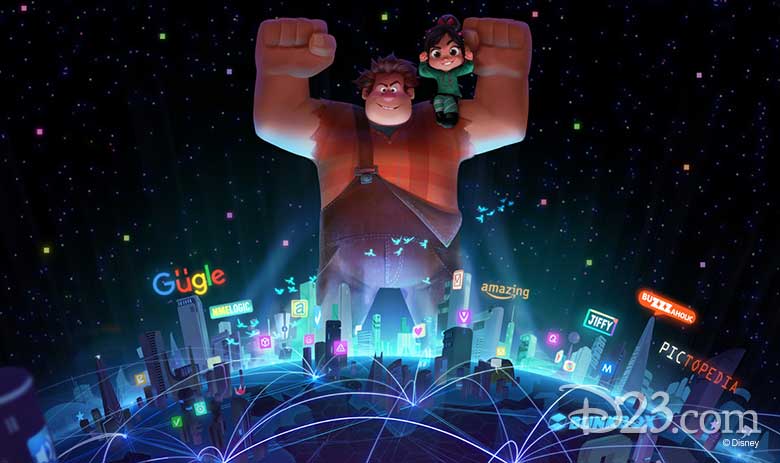 Those ideas played much better with the film's directors, Rich Moore and Phil Johnston, than the "Two Types Of People" memes primarily "because of (web surfers') familiarity with this video genre on YouTube," according to Nourigat. That's when Moore and Johnston began encouraging her and her crew to scour the Internet to see what else was grabbing the public's attention.
"We got into the story room and started to draw things like cooking demos, screaming goats, video game walkthroughs, and even these reaction videos, which had those of us over 25 going, 'What are these things?'," Nourigat says. "They are videos where people have a camera on themselves and you see how they react to things like cute animals or movie trailers. From that point, all of these were all familiar things on YouTube that we could point to."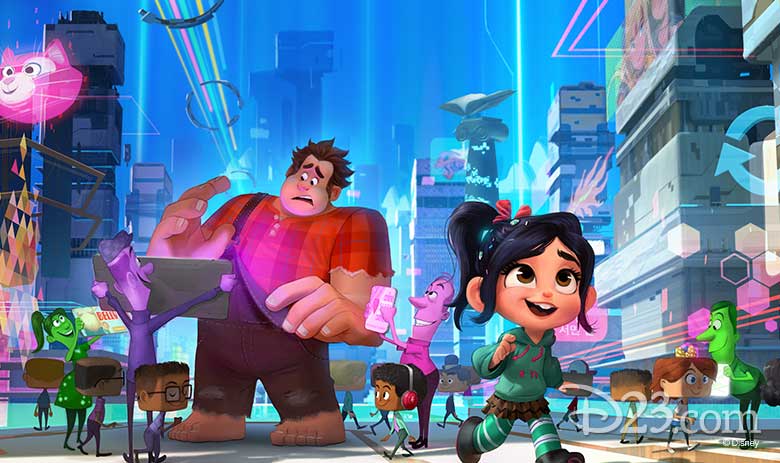 She and her fellow story artists started creating quick sketches mashing up the Ralph universe with familiar Internet tropes, resulting in test videos featuring things like Ralph's head on the body of a screaming goat. Moore and Johnston loved these snippets of scenes, and their notes to the story team became much more specific. For instance, when the artists suggested Ralph do a parody of makeup tutorial videos, the directors' only input was to push the gag even further. They suggested to Nourigat that instead of showing Ralph straight on, "we have him put the makeup on in profile so the audience will think he's doing a good job. Then, reveal from the front that he's a mess with bad eyes."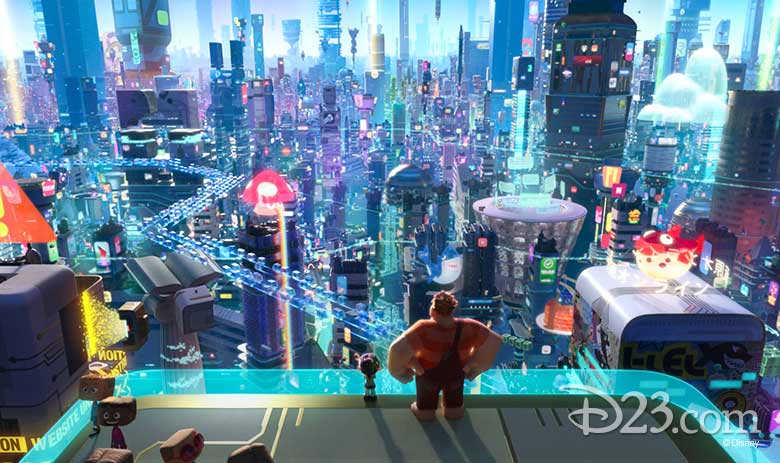 While she admits it may have taken "a thousand ideas" to finally hit on moments like this that take Ralph and Vanellope viral in the film (not to mention the nearly 300,000 storyboards, almost to 8,000 total sequence versions and 10 screenings the film itself went through), Nourigat admits she wouldn't have it any other way.
"There's a lot of ideas that come and go in the process, but I think that the best ideas end up winning," she explains. "There's always crazy ideas that are really funny that we develop along the way, but some don't always [find] a place in a particular movie. Things are always constantly changing and evolving but, ideally, always getting better too."