By Jeffrey Epstein
Today, D23 Inside Disney podcast has hit the century mark: 100 episodes. It's in large part thanks to our incredible partners from around the company who, week after week, have given us access to some of the most incredible creative talent at Disney. But it's mostly thanks to all the incredible Disney fans who have been listening! Thank you!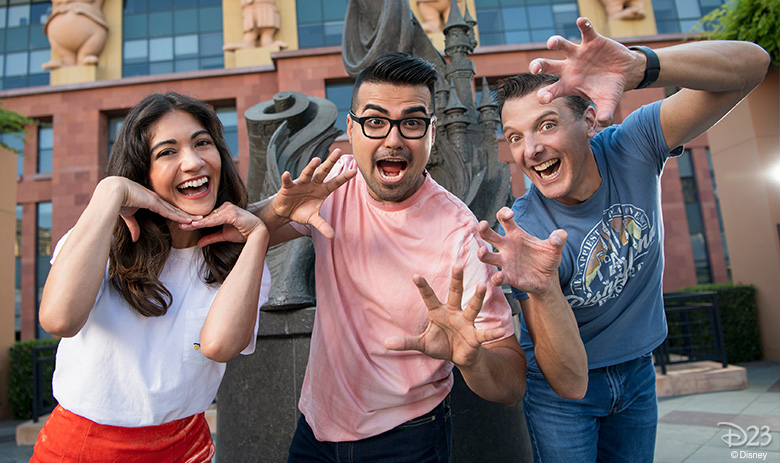 For me, the experience continues to be invigorating as the pod affords me the opportunity to delve deeper into all the parts of Disney that I'm passionate about (which, as anyone who listens knows, is pretty much everything). The D23 Team thought it would be fun to ask the pod crew about favorite memories and episodes of the show. Did we select your favorites? Tag us at #D23InsideDisney on social to let us know.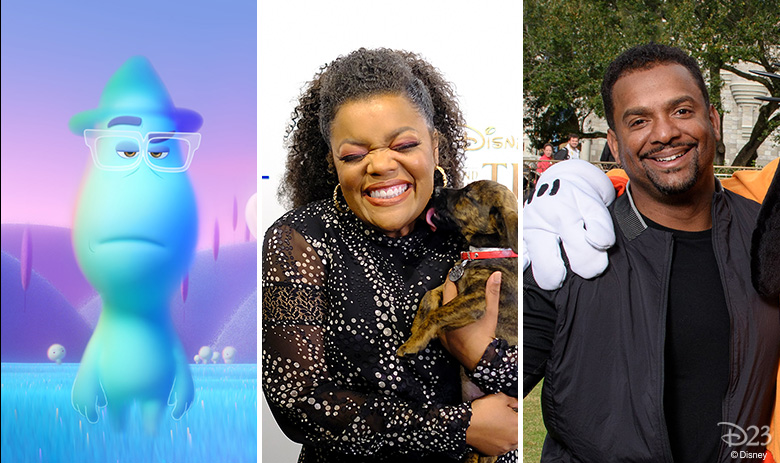 Sheri Henry (Host): One of my favorite moments was recording our first-ever episode at D23 Expo! All of us were working nonstop in the days leading up to our recording session, so I was running on pure adrenaline—plus my body weight in iced coffee. I remember it feeling so surreal to walk into a big empty room at the convention center, chairs still set up from a previous Expo panel, and spot three mics set up on a corner table. Although my palms were probably the clammiest they've ever been and I'm sure I had to re-record my lines over and over again, I could tell it was magic in the making—the start of something new. (High School Musical reference very intended.)
Sheri's Top Three Pod Picks: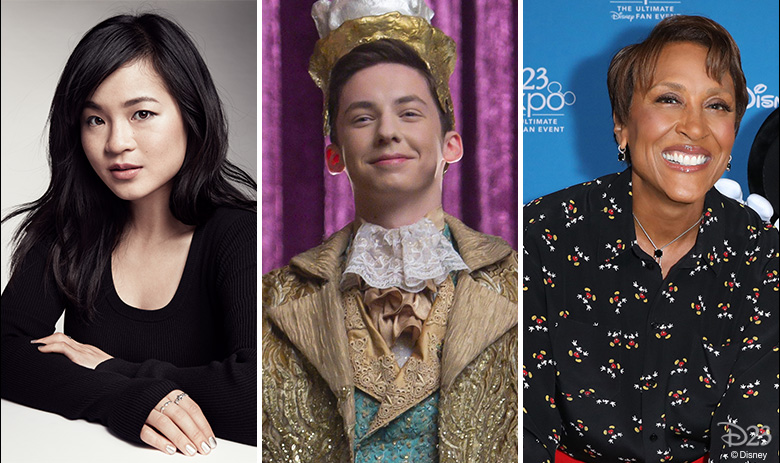 Tony Morrison (Host): Joining D23 Inside Disney has become a career highlight for me and one of the most magical additions to my Disney story! I love that sharing Disney news can also mean sharing wonderful and inspiring stories together that leave us feeling optimistic and hopeful.
Tony's Top Three Pod Picks
Kelly Marie Tran. I will never forget as she was my first interview after joining the pod, and we had just had her on Good Morning America. She and I worked together briefly while I was on a Lucasfilm / Disney Consumer Products project for The Rise of Skywalker and it was so fun to "know" the guest for my first pod interview.
Andrew Barth Feldman is a guest we booked pretty much via Twitter, which was hilarious!
And of course, getting to turn the tables on my colleague and friend Robin Roberts was an immensely humbling moment!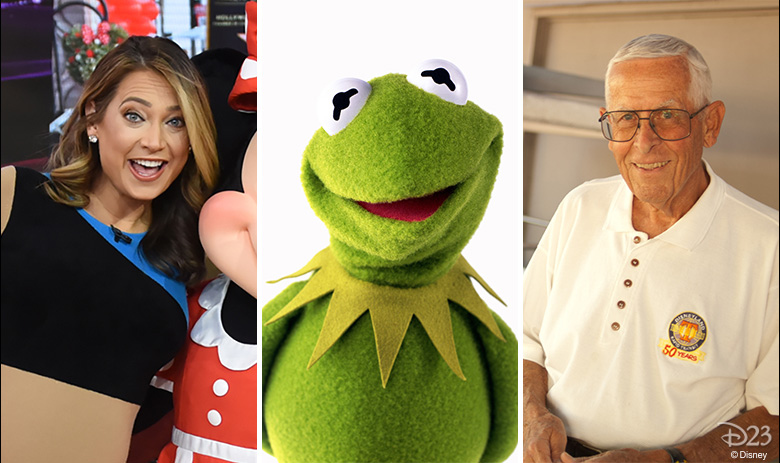 Candice Valdez (Original Host): Being a part of the show and helping to launch an official Disney podcast will always be one of the highlights of my career at The Walt Disney Company. It's hard to narrow it down to just a few memories but our livestreams from the openings of Star Wars: Rise of the Resistance and Mickey and Minnie's Runaway Railway are my faves! When Yvette Nicole Brown squeezed my arm during that first ride on Rise, I could feel not just her excitement but also the energy of every Disney fan everywhere!! Getting to meet so many of the incredible people who make the magic we all know and love along with sharing so many experiences with Jeffrey and Sheri will always hold a special place in my heart, and I was thrilled to have been a part of the show as long as I was! Thanks again to D23 and all the incredible fans!
Candice's Top Three Pod Picks
Ginger Zee—my meteorological idol! I've always secretly wanted to report on the weather and no one does it better than her!
Kermit the Frog was hard to beat although I did have a few more questions about Miss Piggy!
Bob Gurr—not only inspiring to chat with because of his legendary work with Disney, but his personal outlook on life truly brought a smile to my face!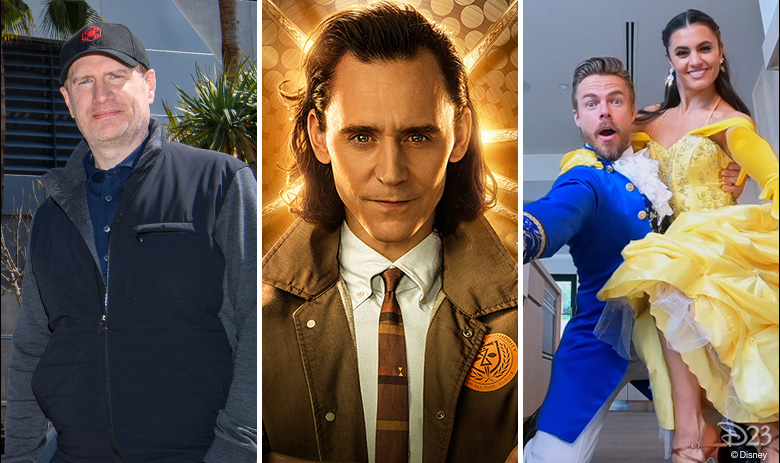 Bruce Lam (Producer): The Mickey and Minnie's Runaway Railway video episode was memorable because of all the content we were able to produce during that trip. Not only were we working on the video episode, but we also recorded a few audio episodes as well. As with all our video episodes, being able to put together a show around such fun and new attractions and then watching it all come together into a full video episode within a few days is always a lot of work and rewarding at the same time.
Bruce's Top Three Pod Picks: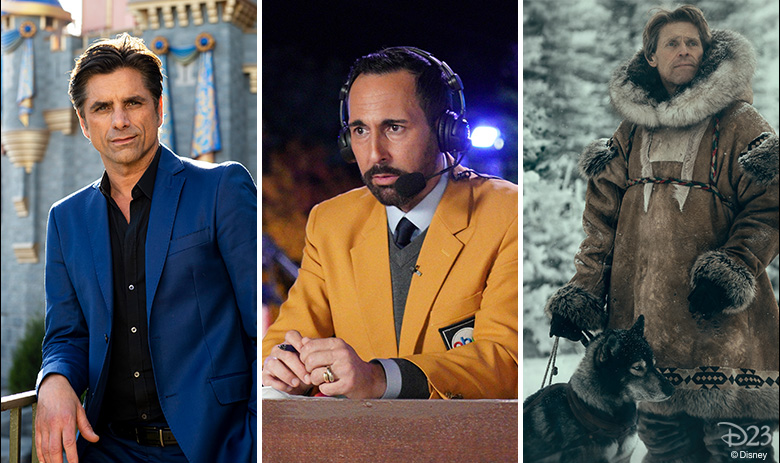 Paul Preston (Editor): I work on helping the show sound great and flow smoothly every week, but I gotta admit one of the biggest perks of the gig is getting out of it the same thing the fans do—I'm in the know! I mean, spending as much time at home as I did in the last year and a half would've been more of a chore if the podcast didn't alert me to what Holey Moley is. That might be the greatest show on television. I'm also proud of everyone involved in the show since the beginning for the smooth transition from in-studio to cyberspace. We didn't miss an episode! We started with a very entertaining lineup of guests, but we've evolved to guest lists that now play out like wish-lists come true. In two months' time we had on the show, back-to-back, John Stamos, Kevin Feige, Tom Hiddleston, Jim Gaffigan, Tony Hale, Andrew Barth Feldman, and Michael Bolton. I mean, that's just insane.
Paul's Top Three Pod Picks:
John Stamos—a one-of-a-kind interviewee in terms of how loose, interactive, and unpredictable he is.
Joe Tessitore—refreshing to hear how funny a sports caller could be, his play-by-play of breakfast was awesome.
Ericson Core & Kim Zubick—they did what they came do 'cause I watched and loved Togo!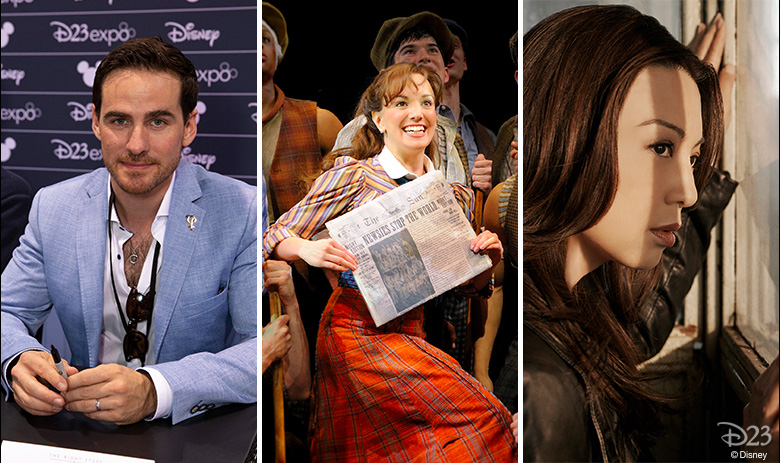 Me (Jeffrey, Host): The trouble with letting everyone go before me (and not allowing repeats) is that many of my favorite memories have already been "claimed." Doing things "in real life" has always made me happy, so returning to Disney California Adventure to stuff my face with shawarma and chicken at Avengers Campus was sheer bliss. Also, and I can't remember who it was or when it happened, but the first time I had someone tell me they liked the show—someone who was not my mother… I mean, to know people were listening—and liked it—that's everything.
Jeffrey's Top Three Pod Picks: