Club Villain: Putting a Spell on You in 2016
Heading to the Walt Disney World Resort next year? Then get ready for some new, truly spellbinding fun! Club Villain—a special ticketed event in Sunset Showcase, adjacent to Rock 'n' Roller Coaster Starring Aerosmith at Disney's Hollywood Studios—will offer guests fabulous performances, delicious food, bewitching cocktails, and enchanting encounters with some of your favorite Disney villains!
The first Club Villain will take place on the evening of Saturday, January 16, with reservations now open. The ever-mysterious Dr. Facilier from The Princess and the Frog (recently seen in the Magic Kingdom's "Hocus Pocus Villain Spelltacular") is your host for the night, welcoming friends from the "other side" to his parlor of mystical mishaps—complete with musical numbers and a wicked-cool mix from the house DJ. Also stopping by to socialize are mistresses of Disney mayhem including Maleficent, Cruella De Vil, and the Evil Queen.
Club Villain will be conjured up on select evenings in 2016, for $99 per person (tax and gratuity included). Reservations are recommended and can be made up to 90 days in advance; check out the Disney's Hollywood Studios website for more info!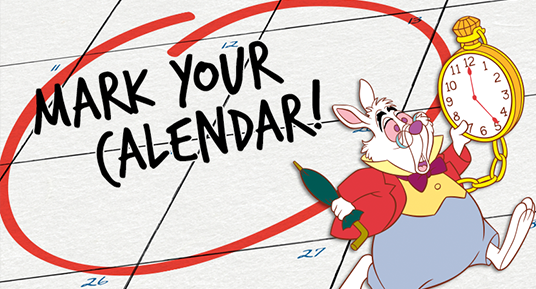 Save the Date!
Be sure to mark these upcoming Disney events on your calendar:
D23 and Walt Disney Archives


Fall 2015


D23 Member VIP Nights at The Lion King


November 6


VIP Studio Experience with Disney Legend Andreas Deja


November 7


D23 Day at the Walt Disney Studios and Archives


November 14


Pinocchio: 75 Years of a Disney Classic


November 14


Mickey's of Glendale Orlando Shopping Event


December 4


Light Up the Season with D23


December 13


Holiday Gingerbread House Building Workshop


Studios




November 25


The Good Dinosaur opens in theaters.


December 18


Star Wars: The Force Awakens opens in theaters.


January 29


The Finest Hours opens in theaters.


March 4


Zootopia opens in theaters.


April 15


The Jungle Book opens in theaters.

Parks


September 25-November 16




Epcot International Food & Wine Festival




November 8, 10, 12, 13, 15, 17, 19, 20, 29; and December 1, 3, 4, 6, 8, 10, 11, 13, 15, 17, 18


Mickey's Very Merry Christmas Party at Magic Kingdom Park


January 16




Club Villain at Disney's Hollywood Studios




Television




November 30


It's Your 50th Christmas, Charlie Brown airs at 9 p.m. ET/PT on ABC.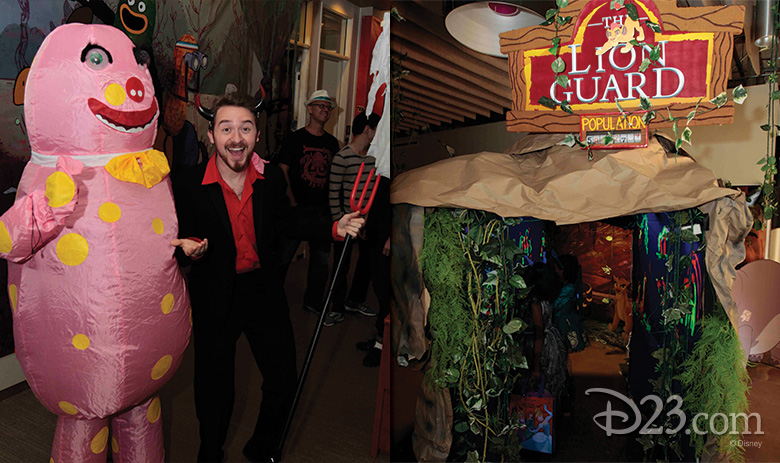 Halloween Shenanigans at Disney TV Animation
Our friends at Disney TV Animation had a spooky good time last week during their big Halloween celebration in Glendale, California. Offices were turned into amazing displays (Check out what a jungle it was trick-or-treating at The Lion Guard's office!), and even Gravity Falls creator/executive producer Alex Hirsch got in on the devilish action.
Hope y'all had a fantastic Halloween, wherever you live!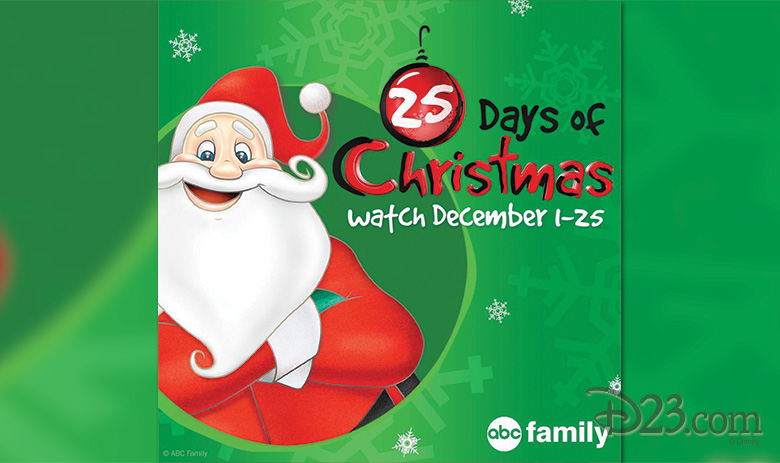 ABC Family's Countdown to 25 Days of Christmas
Thanksgiving Week is traditionally filled with food and family… and now, thanks to ABC Family, you'll also get a big helping of the "warm fuzzies" when the network presents its Countdown to 25 Days of Christmas event! From Sunday, November 22, through Monday, November 30, viewers will go "to infinity and beyond" with several films celebrating all your favorite Disney•Pixar characters. Blockbusters including Toy Story, Toy Story 2, Finding Nemo, Monsters, Inc., and Ratatouille—plus other Disney classics like Cinderella, 1998's The Parent Trap, and Wreck-It Ralph—are sure to delight the whole family!
Additionally, during this year's Countdown, the network will present two all-new original specials: Pretty Little Liars: 5 Years Forward (which offers an exclusive glimpse at what's to come from the series' impending five-year "time jump"), and an all-new holiday episode of Young & Hungry. And it's all helping usher in ABC Family's 25 Days of Christmas, which kicks off Tuesday, December 1.
So tune that TV to ABC Family starting November 22—and we suggest claiming your space on the couch right now!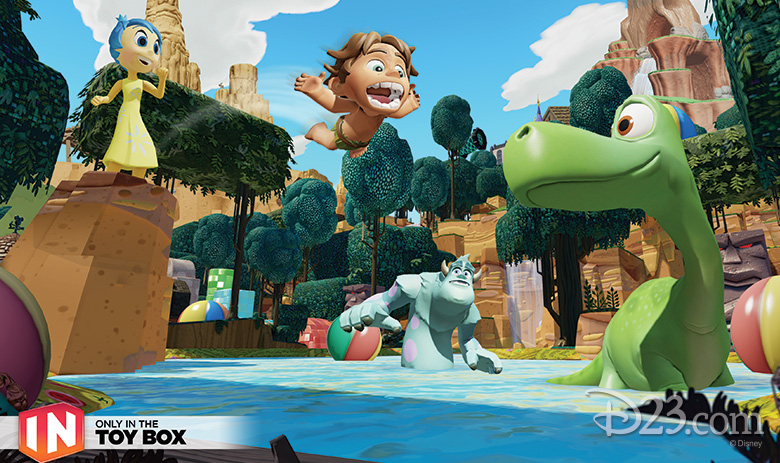 New Characters for Disney Infinity 3.0 Edition
Big news from the good folks over at Disney Interactive: They've just announced that four new playable characters—and a brand-new Power Disc Pack—are available for Disney Infinity 3.0 Edition! It's the fourth wave of fresh offerings for Disney Infinity 3.0 Edition, and includes the first Marvel characters for Disney Infinity 3.0 (smash-happy Hulkbuster and super-villain Ultron), as well as one of the most highly anticipated Star Wars characters: Darth Maul himself!
Also now available are new products for Disney•Pixar's upcoming Thanksgiving release, The Good Dinosaur, including a Spot figure and a themed Power Disc Pack. And fear not, longtime Disney Infinity fans: All figures and Power Discs from the 1.0 and 2.0 editions of Disney Infinity are compatible with Disney Infinity 3.0 Edition in the enhanced Toy Box 3.0. Happy playing!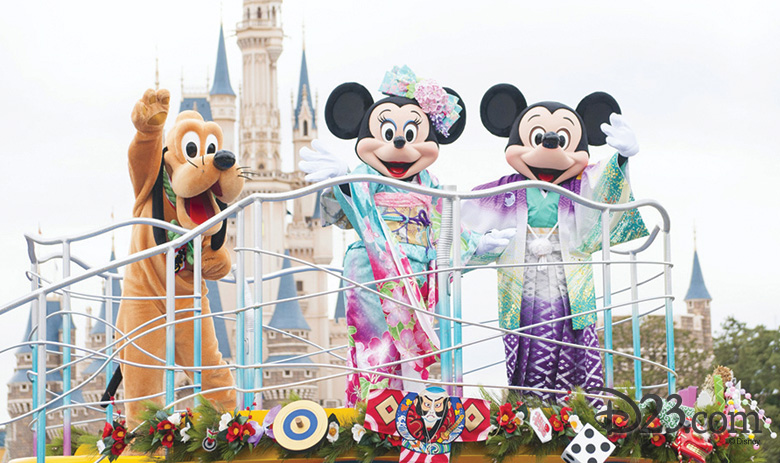 Celebrating the New Year at Tokyo Disney Resort
It's only November, but it's never too early to start planning your New Year's celebrations—especially if they happen to be taking you across the ocean! Tokyo Disney Resort will ring in Oshogatsu (the new year) with a "The Year of the Monkey" celebratory theme; from January 1 through 5, the entrances to both Resort parks will feature kadomatsu (traditional Japanese decorations), alongside The Jungle Book's King Louie and his Monkeys at Tokyo Disneyland, and Aladdin's Abu at Tokyo DisneySea. Tokyo Disneyland will offer a New Year's Greeting twice-daily parade, featuring Mickey and Minnie (in kimono, of course!) aboard their "LiMOUSEine II." And at Tokyo DisneySea, Mickey, Minnie and all their Disney friends (including Abu) will ride aboard a barge to share their own New Year's Greeting three times a day.
Sounds like a fabulous way to welcome 2016, right? Maybe it's time to cash in some frequent flier miles…