By D23 Team
Fifty years ago on December 15, the world lost its master showman, but Walt's legacy has lived on in the hearts of Disney fans around the world. As a tribute to the magic Walt has brought into our world, D23 invites you to celebrate "Walt Week: Celebrating a Legacy of Imagination, Creativity, and Innovation." Starting today, D23 will honor Walt with a series of stories at D23.com/WalkWithWalt. And D23 Gold Members will find a feature on Walt in the winter issue of Disney twenty-three.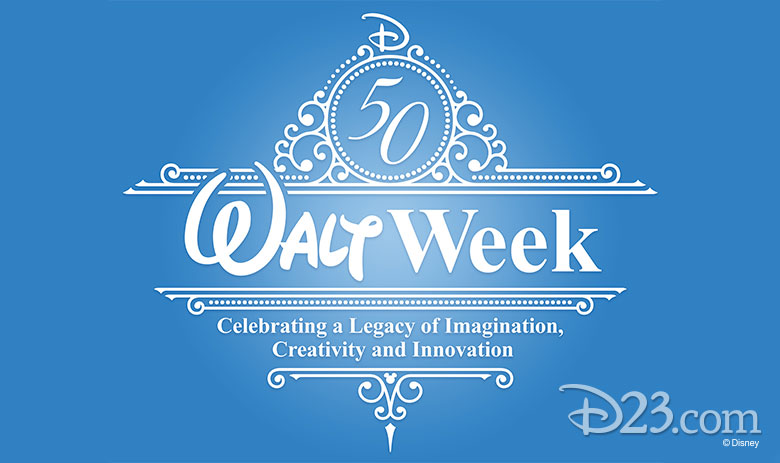 The celebration continues through next Thursday, December 15, when guests visiting Disneyland Resort, Walt Disney World Resort, Disneyland Paris, Hong Kong Disneyland, and Tokyo Disney Resort are invited to remember the man behind the mouse by sharing a personal message on Memory Boards. Guests can share reflections on Walt or favorite Disney memories on Mickey-shaped icons, which will then be placed on the Memory Boards.
Guests can find Memory Boards on December 15 at the following locations*:
Disneyland Resort—The gallery inside the Main Street Opera House at Disneyland Park (8 a.m. – 7 p.m.)
Walt Disney World Resort —Inside One Man's Dream at Disney's Hollywood Studios (9 a.m. – 7 p.m.)
Disneyland Paris—Inside the Liberty Arcade on Main Street, U.S.A. at the entrance of "Statue of Liberty Tableau" (10 a.m. – 7 p.m.)
Hong Kong Disneyland—Inside Art of Animation on Main Street, U.S.A. (10 a.m. – 8:30 p.m.)
The boards will be on display at D23 Expo: The Ultimate Disney Fan Event, from July 14–16, 2017, at the Anaheim Convention Center in Anaheim, California.
*Locations and times subject to change.