By Jocelyn Buhlman
Stitch has been making mischief across the galaxy for 15 years now, and, boy, does time fly when you're having an intergalactic good time! When it comes to cute, cosmic chaos-causers in the Disney family, there's a whole galaxy full of aliens that we love, from intergalactic crooners and flying fuzzy friends to more familiar felines. We've rounded up our favorite aliens that have that same adorably mischievous spirit that Stitch embodies so well.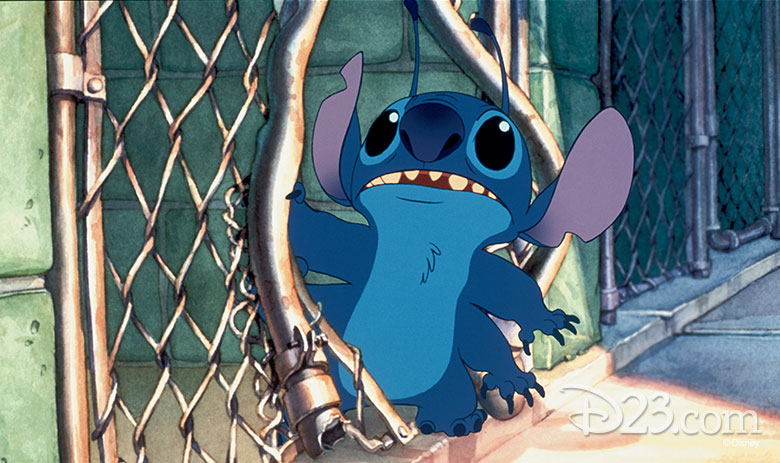 1. Stitch—Lilo & Stitch (2002)
Experiment 626 was created for destruction, but this little blue space invader found a better purpose when he met his 'ohana on earth. We love him for his rebellious spirit and his need to be silly (we can relate!), but also for his dedication to protecting the new family he calls his own.
2. Aliens—Toy Story (1995), Toy Story 2 (1999), Toy Story 3 (2010)
Ooooooohhhh… These little squeak-toys come from another planet… Pizza Planet, to be precise! Now that they are on Earth, they live with their adopted parents, Mr. and Mrs. Potato Head. While at Pizza Planet, they used to worship The Claw, but since Mr. Potato Head saved their lives, they revere him, since, of course, they are eternally grateful.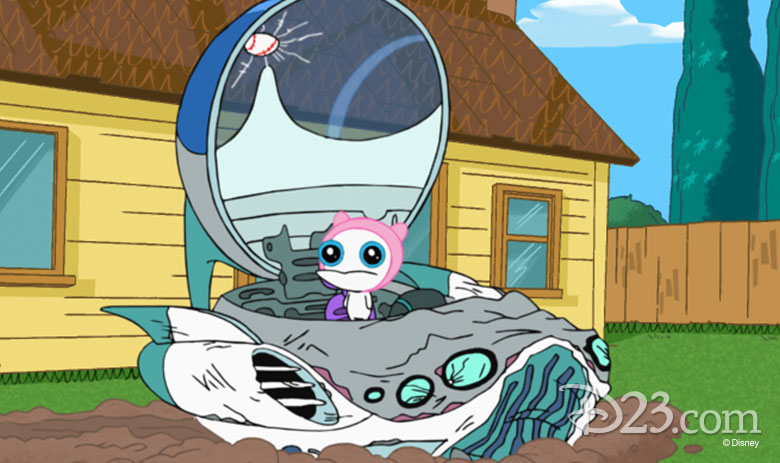 3. Meap—Phineas and Ferb (2007)
He's tiny. He's cute. And he can only say "meap." This little alien befriended Phineas and Ferb and worked with them to defeat his nemesis, the evil Mitch. His cute demeanor and simple word choice may trick you into underestimating him, but don't be fooled: This alien's bite is much worse than his meap.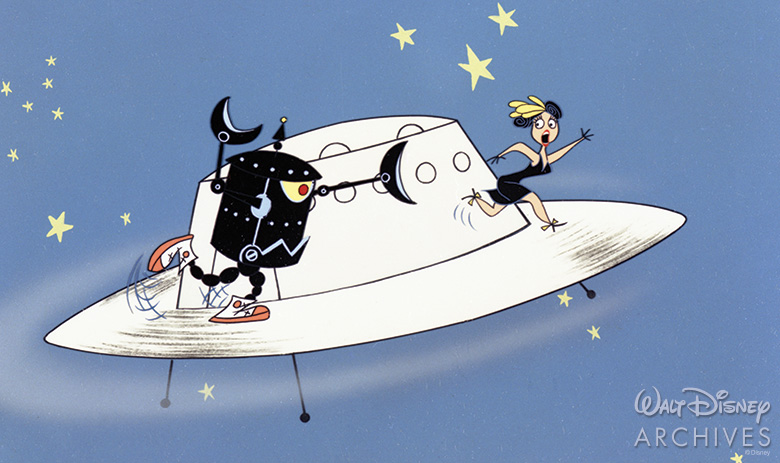 4. Martian robot—Mars and Beyond (1957)
This classic creature from the red planet originated in the television show Mars and Beyond and later bothered Earthlings on the House of Mouse animated series. Controlled by a "Martian mastermind," his mission is to carry out crazy schemes for a space-aged era.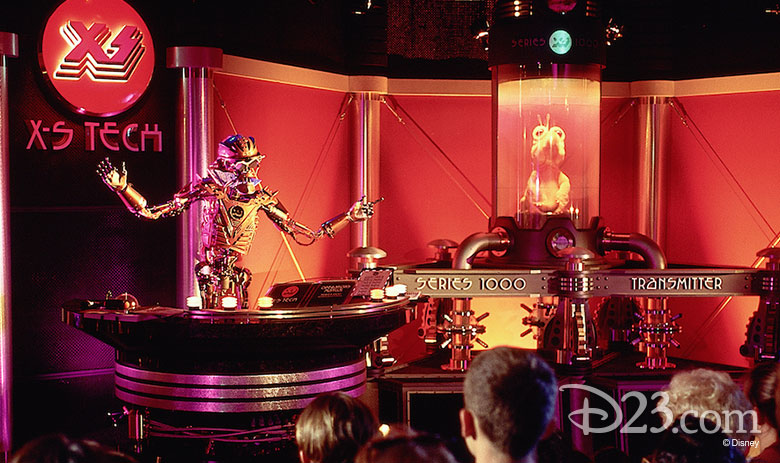 5. Skippy—The ExtraTERRORestrial Alien Encounter (1995)
This cute alien can't seem to get a break! We met him in the Magic Kingdom attraction The ExtraTERRORestrial Alien Encounter, when he was used in a demonstration of X-S Tech's teleportation system, but he gets a little… toasted from the experience.
6. Angel—Lilo & Stitch, The Series (2003)
We all fell head-over-heels for Angel just like Stitch did when we first met her Lilo and Stitch, The Series. Originally called Experiment 624, Angel has the power to turn others either good or evil with just a song. While she originally worked for evil Dr. Hamsterviel, her love for Stitch convinced her to use her powers to help others and save her 'ohana.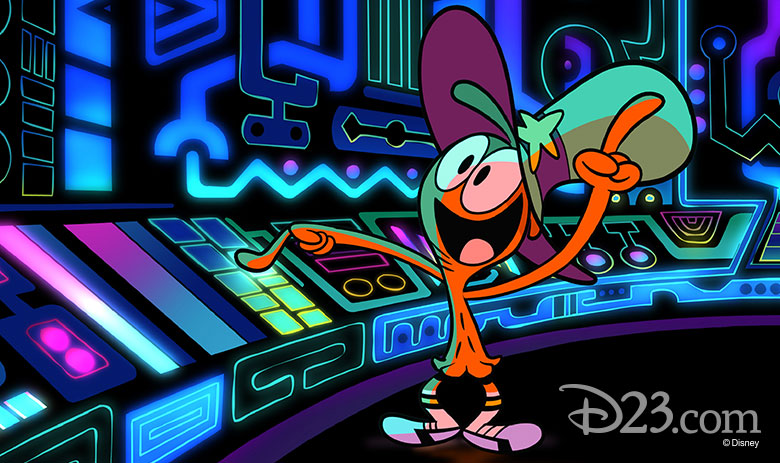 7. Wander—Wander Over Yonder (2013)
If you love to make friends, then there's no better opportunity to spread your love than by exploring the entire universe! At least, that's how Wander feels. Teaming up with the horse-like bounty hunter Sylvia and a sentient hat, Wander is ready to turn the galaxy into his pal-axy.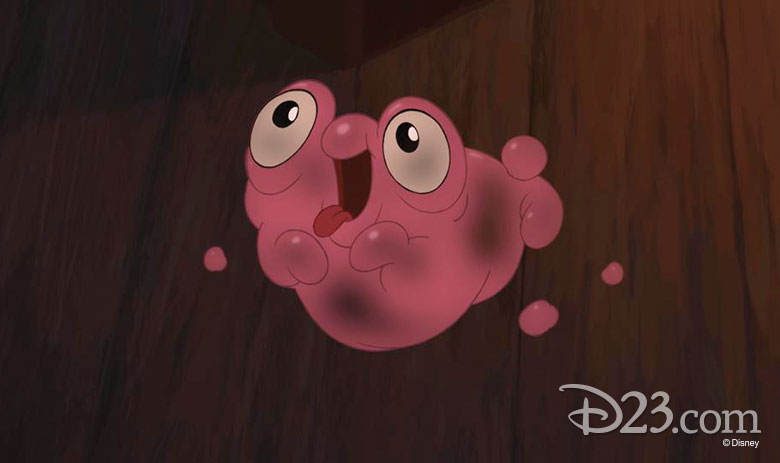 8. Morph—Treasure Planet (2002)
He may look like just a little, pink blob of space goo, but this tiny alien has the power to shapeshift into anything he wants! We love Morph for his playful personality and his loyalty to his friends, like Jim Hawkins.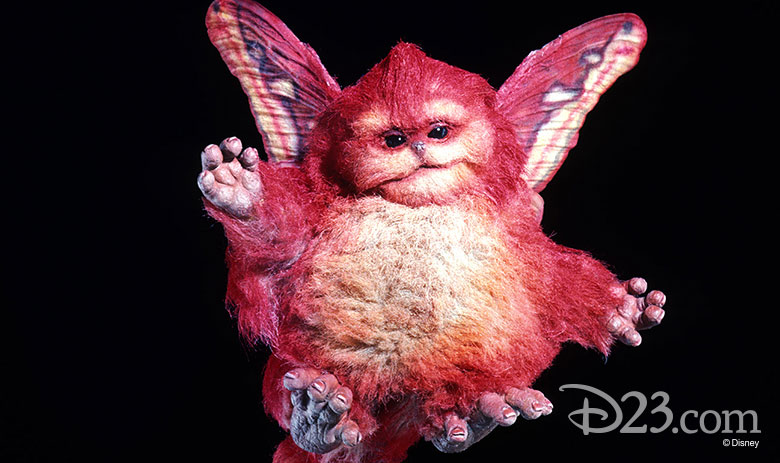 9. Fuzzball—Captain EO (1986)
Wherever you can find the brave Captain EO, you are sure to find Fuzzball faithfully sitting on his shoulder. Is anything cuter than this little orange alien? His fuzzy face, combined with his long tail and lovely wings, makes him the most adorable creature we've never seen before. And he knows how to play the bass, which is essential when your captain has the singing and dancing skills of Michael Jackson!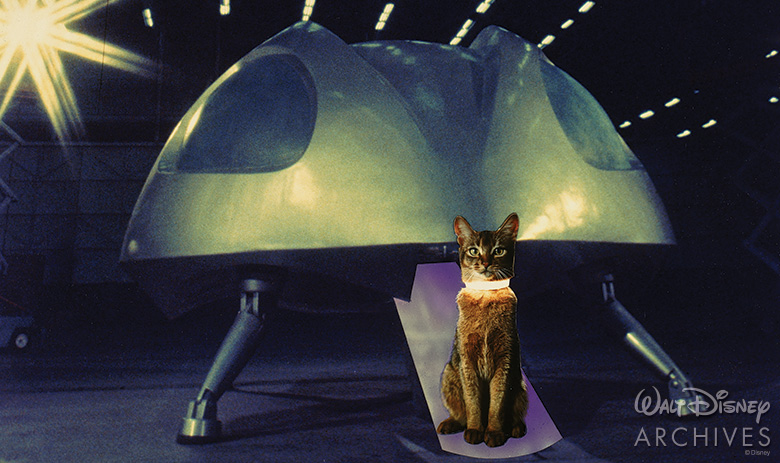 10. Jake—The Cat from Outer Space (1978)
Arriving on Earth in his "flying saucer," a cat-like alien named ZUNAR J5/90 DORIC FOURSEVEN, or, as the humans call him, "Jake", uses a special collar to do everything from speak English to make objects levitate. While he initially wants to repair his ship and rendezvous with his mother ship, Jake eventually learns to love Earth and stays with his human friends instead!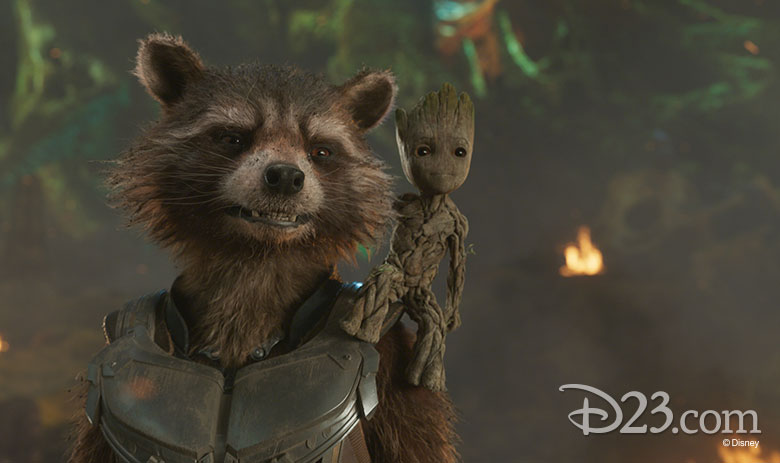 11. Groot and Rocket—Guardians of the Galaxy (2014)
This dynamite duo is out of this world! One's a giant tree-creature who says few words but knows a good dance move or two, and the other is a loud-mouthed raccoon who likes big guns and bigger rewards. Together they form an inseparable—and unstoppable!—team, causing trouble across the galaxy, and occasionally at Disney Parks. You can join in on their intergalactic shenanigans by meeting Groot at Disney California Adventure and then dropping in on the new attraction, Guardians of the Galaxy – Mission: BREAKOUT!, to give Rocket a hand in stirring up some planet-sized trouble!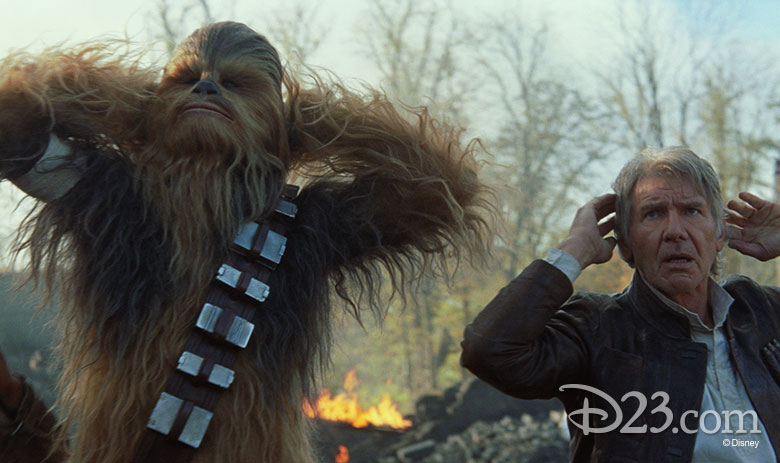 12. Chewbacca—Star Wars (1977)
We cannot have a list of favorite aliens without talking about the trustiest, fiercest, and fuzziest copilot in the galaxy: Originally a warrior from the planet Kashyyyk, Chewbacca now teams up with Han Solo to run smuggling missions and occasionally save the galaxy from plots by the evil Galactic Empire.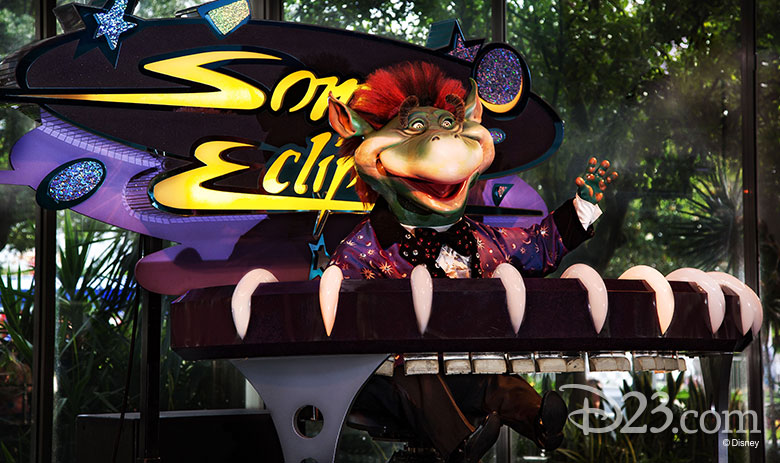 13. Sonny Eclipse—Cosmic Ray's Starlight Café (1994)
Enjoy your meal at Cosmic Ray's with some intergalactic accompaniment from this jazzy alien. Visiting us from Yew Nork on the planet Zork, this "Biggest Little Star in the Galaxy" wows guests when he and his backing group, the Space Angels, entertain guests with his "bossa supernova and eclipso musical stylings on the Astro Organ."