By Jocelyn Buhlman
The official kickoff to Disneyland Paris' sparkling 25th anniversary celebration—March 26—is just around the corner, but today we are celebrating another bon anniversaire in France: Walt Disney Studios turns 15! To celebrate, we count down 15 reasons why we love this little slice of Hollywood in France.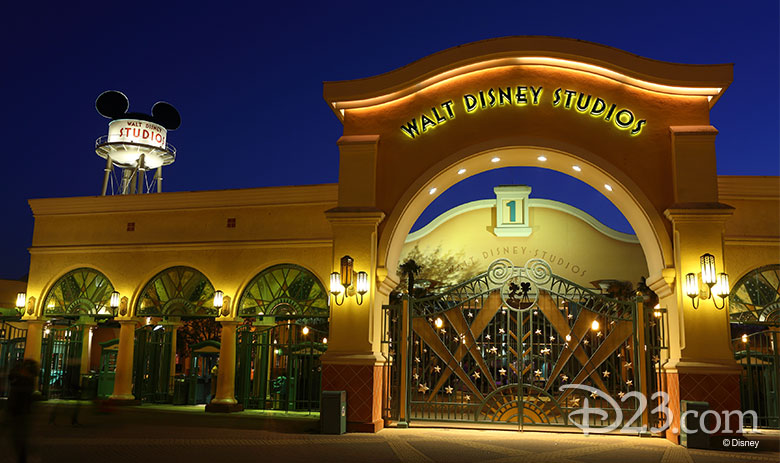 Disney Studio 1
Enter Walt Disney Studios through this magical soundstage that takes you back in time to movie making from the 1920s to the 1960s! Its unique covered entrance is the perfect way to start a magical day at the park.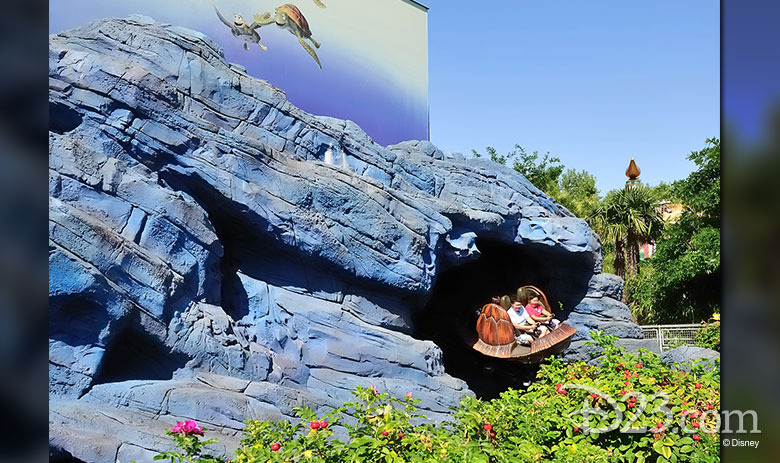 Crush's Coaster
Surf's up, dude! Board a turtle shell and explore the worlds of the Sydney Harbour, the jellyfish fields, and the EAC (East Australian Current, dude!). See all your favorite characters like Nemo, Squirt, and more as you zoom through this unique adventure under the sea!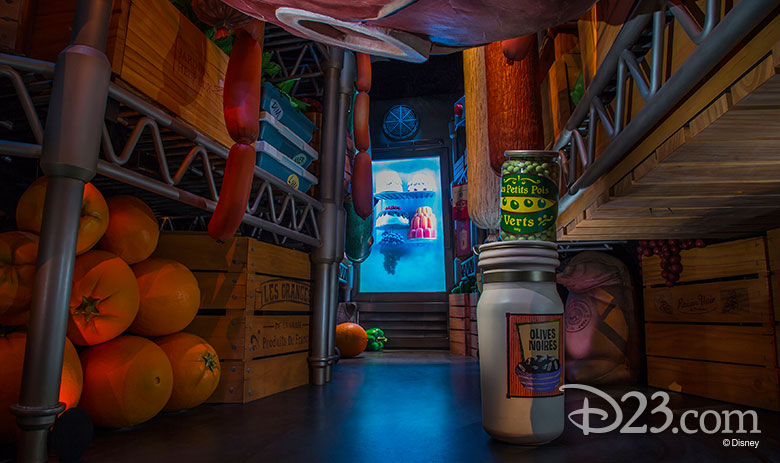 Ratatouille: The Adventure
Get a rat's-eye view of Paris in this 4-D adventure through the streets (and kitchens!) of Paris. Just make sure to avoid the humans!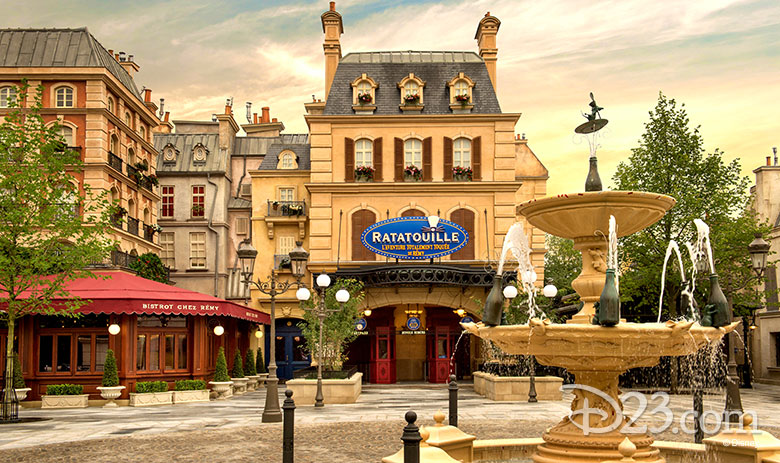 Bistrot Chez Rémy
Have you ever wanted to try the mouth-watering dishes that Rémy cooks in Ratatouille? Well, at Bistro Chez Rémy you can enjoy his fine French cuisine. Bon Appétit!
Stitch Live!
Walt Disney Studios was the first Disney theme park to let guests meet Stitch in this fun, interactive satellite link-up with our favorite blue alien! Chat with Stitch in real time, but don't be surprised if he tries to cause a little mayhem in the process.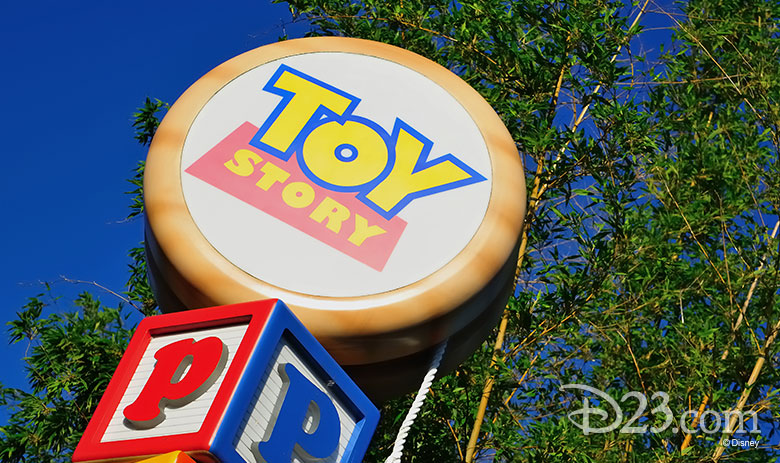 Toy Soldiers Parachute Drop
Join the Green Army Men from Toy Story on their latest mission to drop down 82 feet!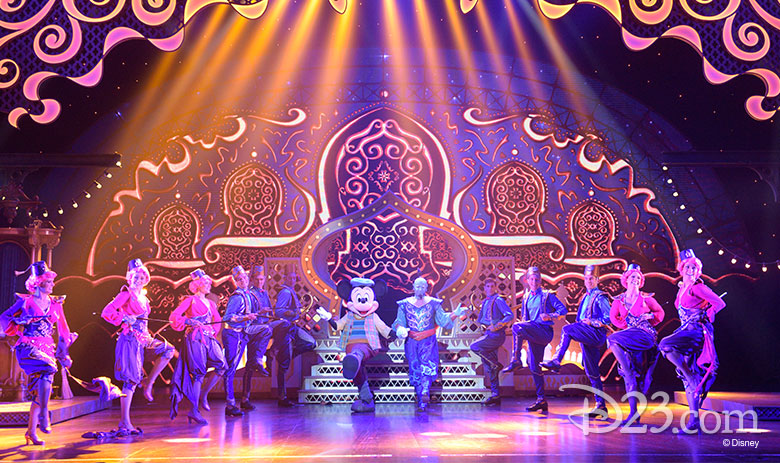 Mickey and the Magician
This special, limited-time show (be sure to watch the magic between March 18, 2017 and January 7, 2018!) casts a spell across the audience as beloved Disney characters like Genie, Elsa, Lumiere, and more come to life on stage! Enjoy all your favorite Disney songs and characters in this amazing show!
Moteurs… Action! Stunt Show Spectacular
Rev up your engines and enjoy this behind-the-scenes look at motor stuntwork, set in a small Mediterranean town full of crazy cars and thrilling stunts!
Star Wars: Une Galaxie Lointaine, Tres Lointaine
Face the forces of the Dark side with this intergalactic show starring Darth Vader, Kylo Ren, and a whole patrol of Stormtroopers. Are you brave enough to go face to face against the galaxy's biggest villains?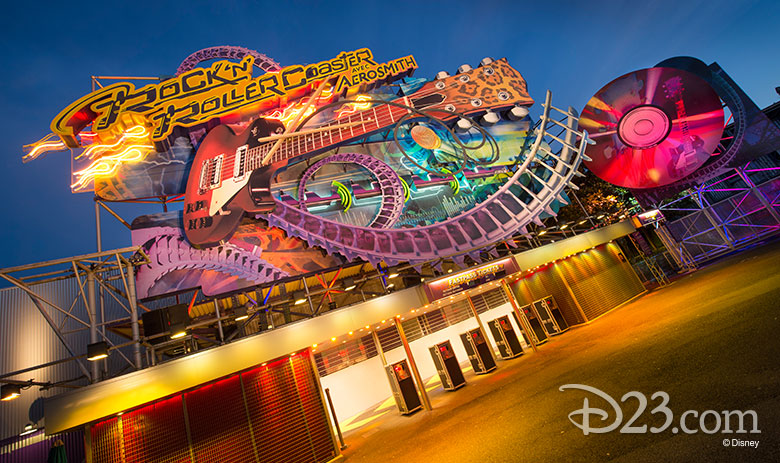 Rock 'n' Roller Coaster starring Aerosmith
Are you ready to rock? Reach speeds of 100 km/h in less than three seconds and see the neon-lit colors of the rock 'n' roll lifestyle, with a light show that changes, depending on which Aerosmith songs you hear while you ride!
Partners Statue
Walt Disney Studios is one of five locations where you can see this statue featuring Walt Disney and his greatest creation, Mickey Mouse! Walt Disney Studios is unique since it is the only non-Disneyland-style park featuring the statue!
Cars Quatre Roues Rallye
Spin through the town of Radiator Springs in these crazy cars that take you along for the ride!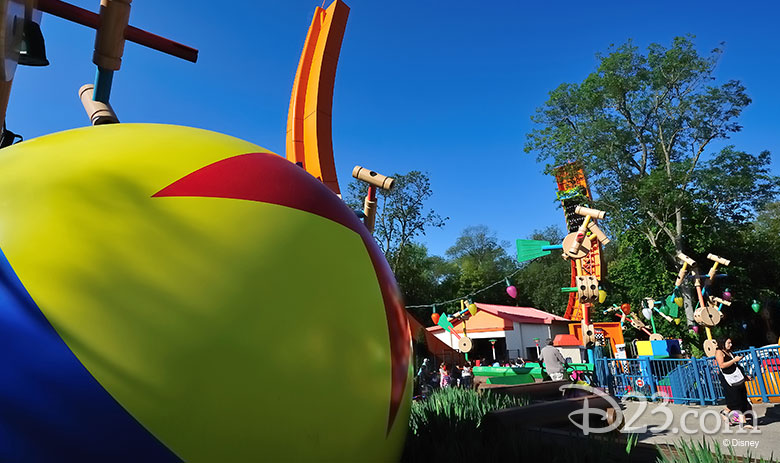 RC Racer
Shrink down to the size of Buzz and Woody and hop in this RC car to race across a 25-meter high half-pipe coaster!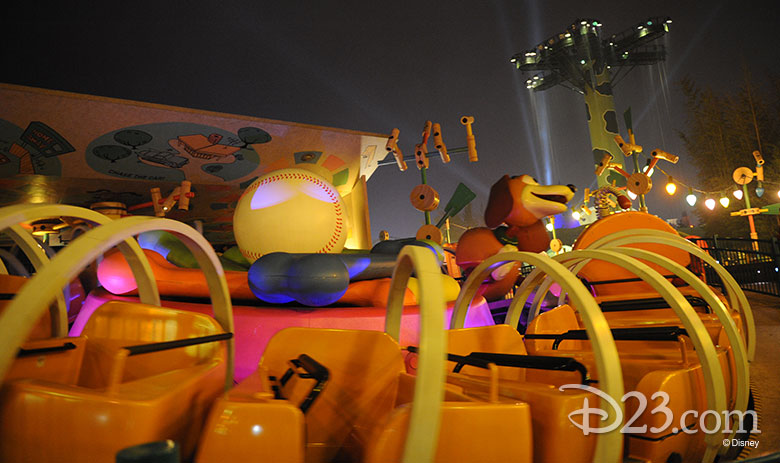 Slinky® Dog Zigzag Spin
Climb onto the back of Woody and Buzz's friend, Slinky® Dog, as he chases his tail 'round and 'round a giant dog bowl full of rubber bones.
Star Wars : La Célébration Galactique
Transport yourself to a galaxy far, far away with this nighttime spectacular projected on The Twilight Zone Tower of Terror™, and watch the amazing feats of your favorite Star Wars characters projected right before your eyes!