By Jim Frye
Disney's reimagined Pete's Dragon, from director David Lowery, hits theaters tomorrow. It stars Bryce Dallas Howard, Karl Urban, newcomer Oakes Fegley and screen legend Robert Redford in an all-new original story about an orphaned boy who befriends a lovable dragon. D23 caught up with Lowery to discuss his new film.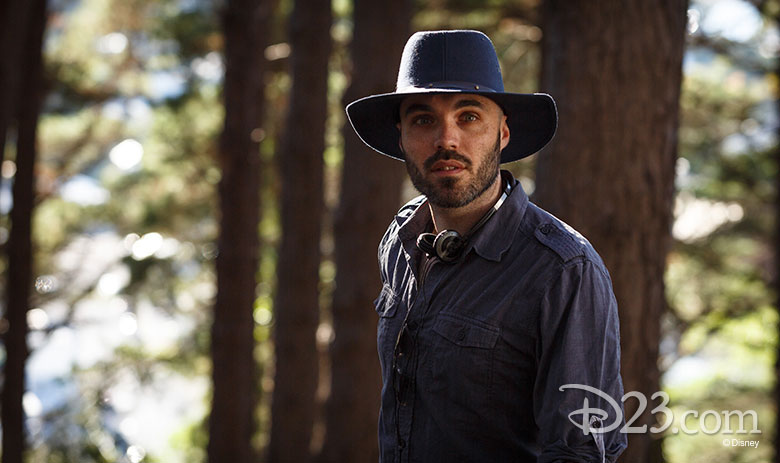 D23: Is this a remake of the original 1977 Pete's Dragon?
David Lowery (DL): We took the name and the initial concept of a boy whose best friend is a dragon, but I love that we were not asked to re-create the original. All the other characters are completely different. To me that's what is exciting. We get to tell an entirely original story.
Was it hard to reimagine such an iconic film?
DL: I had to cast aside the weight of expectations when dealing with such an iconic property, and treat it as if it's not iconic, and treat it as if it's a brand-new thing that no one has seen before. A lot of people have seen the original movie and value it and have incredibly fond memories of it, and that's beautiful and wonderful. The original is great, and there's no need to re-create it. I felt that in this case, the best thing to do was just start from scratch.
What will fans of the original film like about this new version?
DL: There are things in our film that fans of the original might value, but the great thing about it is that it's not going to step on the memories that people have of the original. The original still stands on its own. This movie is hopefully going to please them, but also enchant an entire new generation of audience members.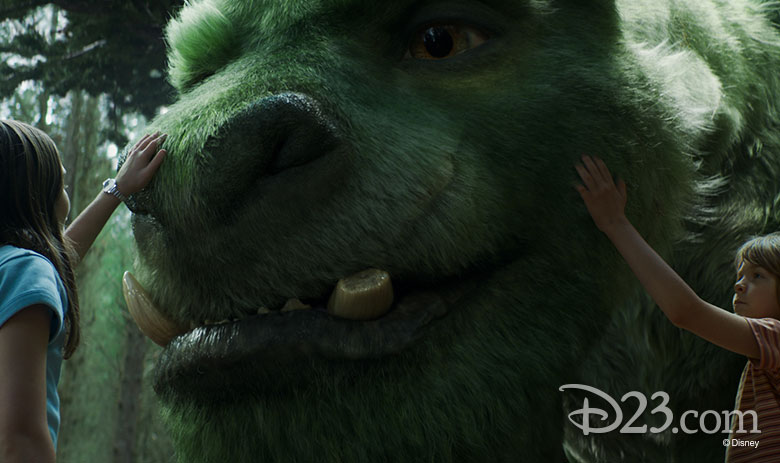 What's different and what's the same?
DL: There's a boy named Pete, and he has a dragon friend named Elliot, but beyond that there aren't that many similarities—although those are two big similarities. But once you get past that, we're in a completely different world, a different time, and all the other characters are different. We take the idea of a boy and his dragon and run with it in a completely different direction. It's just as good, just different. And I think that's something that audiences will respond to. This is a fantastic new adventure that I think everyone will love.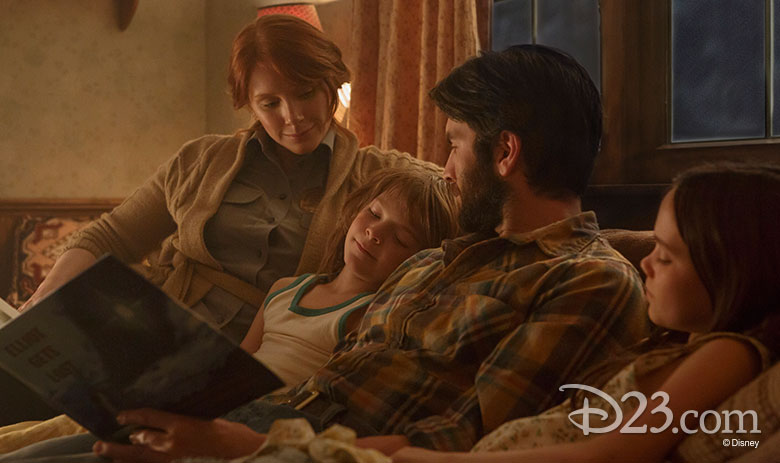 What can you tell us about the setting of the new Pete's Dragon?
DL: We never quite say where it is, and we never quite say when it is. It's sometime vaguely in the past. In my movies I love to do the whole 'timeless' thing, and this movie definitely plays into that. So it's set roughly in the late '70s or early '80s.
What made you want to do this film?
DL: The idea of taking that title [Pete's Dragon] and applying it to a blank slate had such tremendous potential. Together with my co-writer, we came up with a version that we liked, but we never assumed anything would come of it. We didn't expect that Disney would hire us to write it. But we pitched it to the studio and sure enough, they liked it! We spent a year writing the story, and it eventually became a directing job when they asked me to direct it. The story had become so personal that it seemed like a natural thing to do.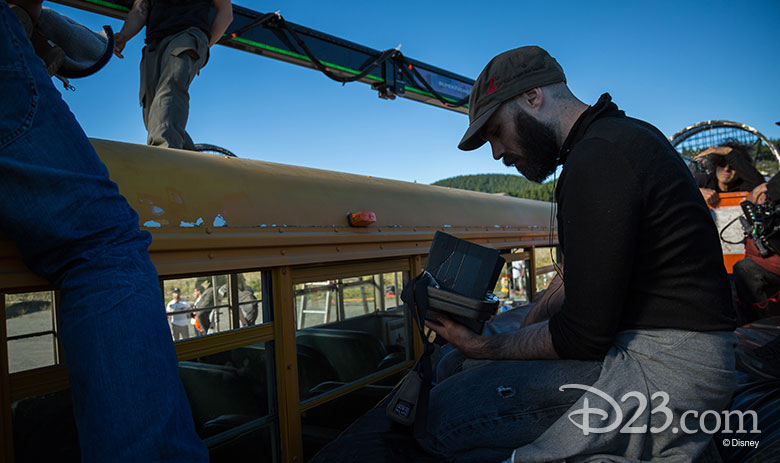 Compared with your other films, can you discuss the challenges of filming a giant, computer-generated dragon?
DL: There was definitely a difference. I'm used to distilling the filmmaking process to a camera and the actors. No matter how big a movie is, it always boils down to that—except when one of the actors isn't there. In this case, our lead character was never there so we had to figure out ways to make it feel like he was there for us—for me as a director, for the camera operator and for the actors who had to perform opposite him. It was a little bit of a learning curve, but you surround yourself with technicians who know how to do this and have done it before. Also, when you as a director have grown up watching behind-the-scenes documentaries on DVDs like Lord of the Rings, you kind of get an idea of how these things are done.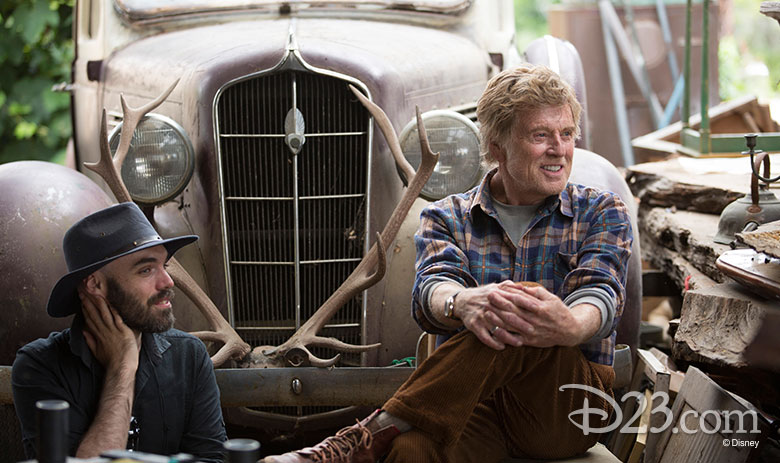 Oakes Fegley, who plays Pete in the film, is a brand-new actor. How did he do playing opposite Robert Redford, a respected veteran actor?
DL: He did great! One of the fun things about young actors these days is that they don't have the same sense of legacy that someone like myself would have. I think maybe Oakes had seen Butch Cassidy and the Sundance Kid by the time we started shooting, so he didn't have that same legacy and hadn't matured enough to appreciate how big a star Robert Redford is, which was probably pretty refreshing for Mr. Redford, who got the chance to act with someone who didn't have any preciousness about acting with him. And Robert Redford is known for doing some pretty serious dramas, and it was really fun to see him get to act with kids. That was so delightful on all parts and I think he had a lot of fun with it as well.
What's one of your favorite classic Disney films?
DL: Pinocchio. It will always be near and dear to my heart. Plus, I had a massive crush on the Blue Fairy.
See Pete's Dragon in theaters tomorrow.