By Zach Johnson
Looking for a fun way to celebrate Father's Day at home this year? Look no further than Disney+, where the whole family can stream movies featuring some of our favorite Disney dads, from King Triton to Kevin Flynn. We've rounded up nine of our favorite films (below):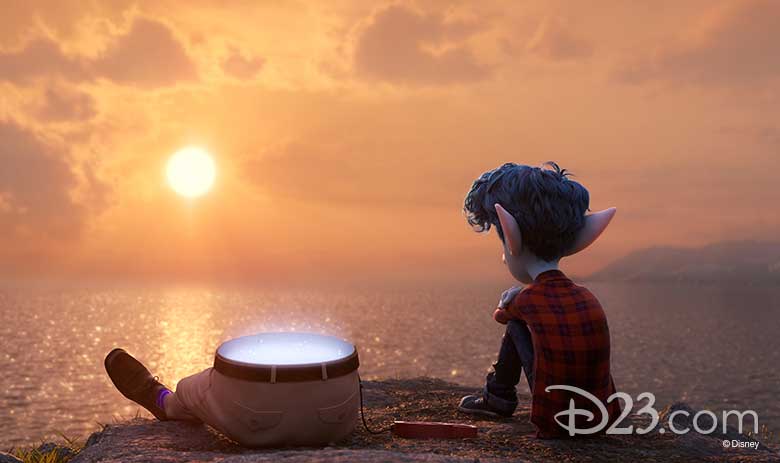 1. Onward (2019)
Ian Lightfoot (voice of Tom Holland) often wonders what his late father was like… and in this magical feature from Pixar Animation Studios (inspired by director Dan Scanlon's own life), Ian is given the rare opportunity to find out firsthand. On Ian's 16th birthday, he receives a magical gift that gives him and his big brother, Barley (voice of Chris Pratt), the chance to spend one more day with their dad. The only problem is… the spell goes awry, giving the brothers less than 24 hours to finish it before their window of opportunity closes.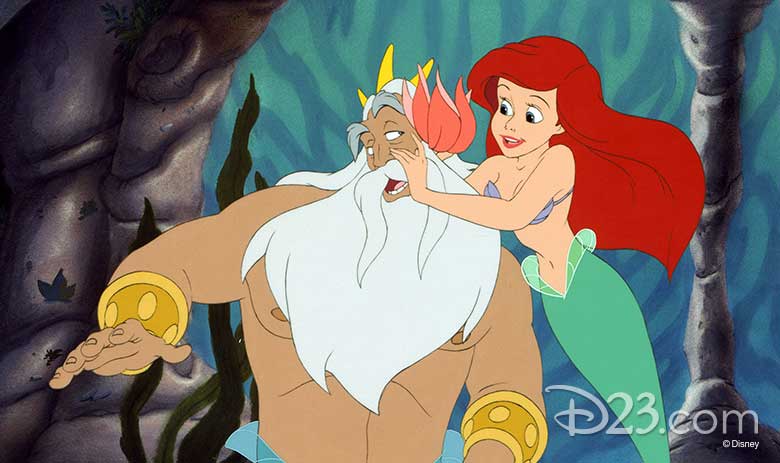 2. The Little Mermaid (1989)
Sixteen-year-old Princess Ariel (voice of Disney Legend Jodi Benson) is fascinated with humans, much to the chagrin of her father, King Triton (voice of Kenneth Mars). After rescuing Prince Eric (voice of Christopher Daniel Barnes), Ariel is even more determined to become part of their world. So, after she makes a deal with the sea witch Ursula (voice of Pat Carroll) without so much as reading the fine print, King Triton strikes a new deal to take his daughter's place as Ursula's servant by giving up his all-powerful trident. It's the ultimate story of love, sacrifice, and understanding… all set against a brilliant musical score.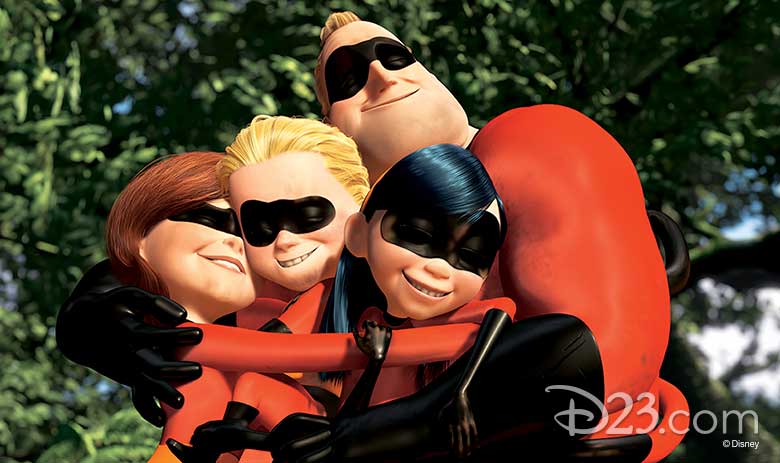 3. The Incredibles (2004)
Known to the world as Mr. Incredible, Bob Parr (voice of Craig T. Nelson) is known by another name at home: Dad. After adopting a civilian identity and retreating into the suburbs with his wife, Helen/Elastigirl (voice of Holly Hunter), and their three kids, Bob is itching to get back into action. He finally gets his chance when a curious communication summons him to a remote island for a top-secret assignment. But to save the world from being destruction, he needs a team of Supers… and who better to join Bob than his family?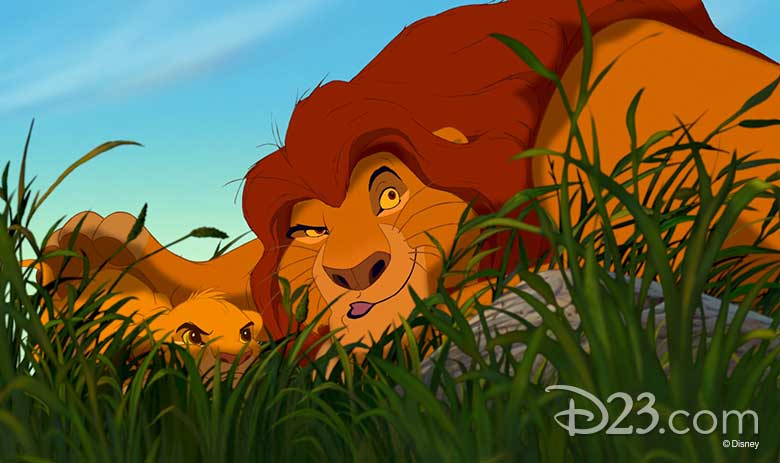 4. The Lion King (1994)
Heir to the throne, Simba (voice of Jonathan Taylor Thomas) is a young lion cub who just can't wait to be king. But his time to reign comes sooner than expected when his father, Mufasa (voice of Disney Legend James Earl Jones), is murdered by Scar (voice of Jeremy Irons). Terrified and tricked, Simba abdicates his role as ruler of Pride Rock and runs away. But with the help of a meerkat and a warthog, Simba finds his destiny in the "Circle of Life."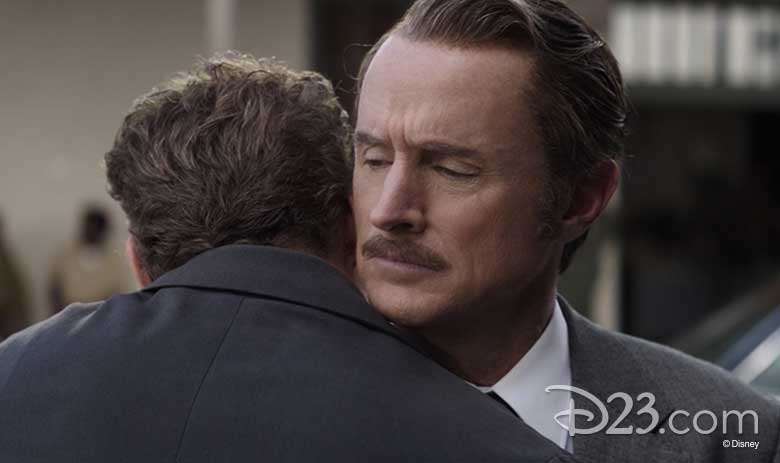 5. Marvel Studios' Avengers: Endgame (2019)
Following the events of Marvel Studios' Avengers: Infinity War, the surviving heroes vow to undo the devastating act perpetrated by Thanos (James Brolin) that wiped out half the world's population. Leave it to Tony Stark/Iron Man (Disney Legend Robert Downey Jr.) to unlock the key to time travel, allowing the team to rewrite the future. As part of their plan, Tony and Steve Rogers/Captain America (Chris Evans) travel to 1970 to obtain the Space Stone and some Pym Particles—and in a chance encounter, Tony has a cathartic moment with his late father, Howard Stark (John Slattery). It's the perfect goodbye—especially since Tony never thought he'd get the chance to say it.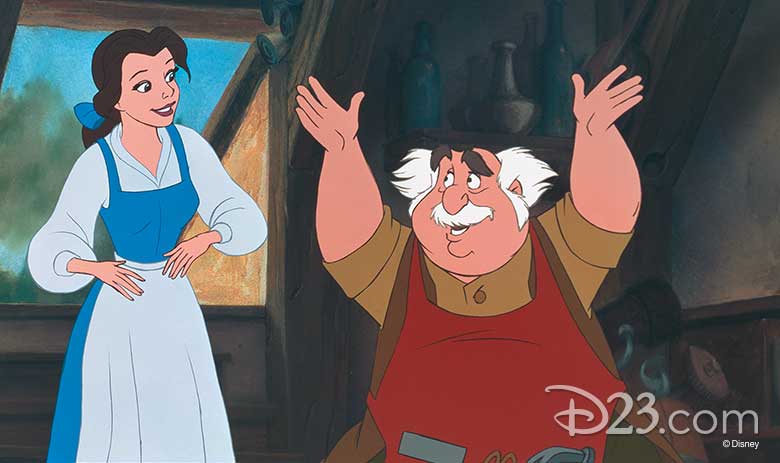 6. Beauty and the Beast (1991)
When the inventor Maurice (voice of Rex Everhart) stumbles upon an enchanted castle seeking shelter, he's imprisoned by the mysterious Beast (voice of Robby Benson). Out of love, his daughter Belle (voice of Disney Legend Paige O'Hara) trades her life for his. He returns to their provincial town and asks for help in rescuing her, but no one takes him seriously. Gaston (voice of Richard White) calls Maurice "crazy" and locks him up after discovering that Belle has—against all odds—fallen in love with Beast. With help from Belle's new friends, Maurice is able to escape and head back to the castle to defend his daughter—not from the Beast, but from the townspeople who have stormed its very gates.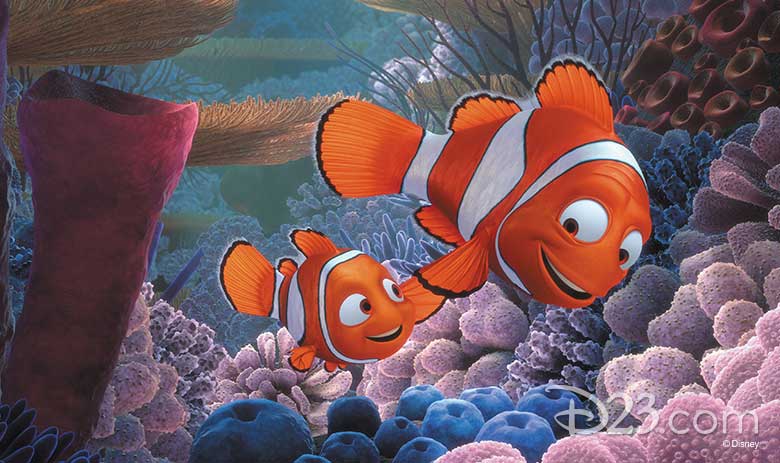 7. Finding Nemo (2003)
All Marlin (voice of Albert Brooks) wants is to keep his son Nemo (voice of Alexander Gould) safe. It's easier said than done, of course, especially given Nemo's need to prove himself. When Nemo is unexpectedly captured from Australia's Great Barrier Reef and placed in a dentist's office aquarium, it's up to his worrisome father and the friendly but forgettable Dory (voice of Ellen DeGeneres) to make the epic journey to bring him home.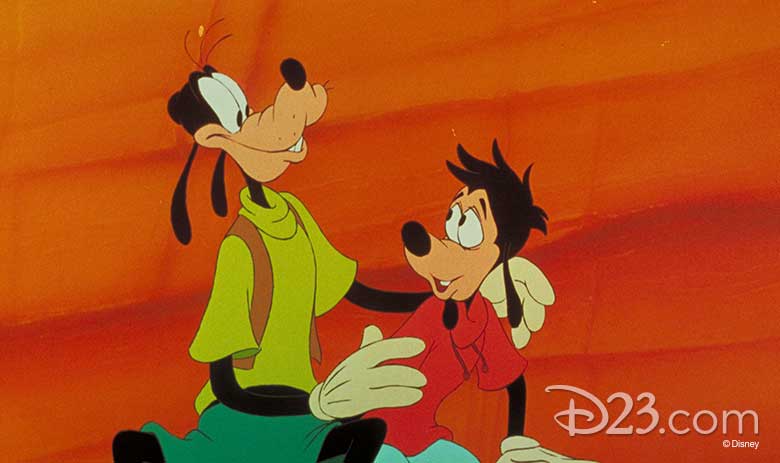 8. A Goofy Movie (1995)
Goofy (voice of Disney Legend Bill Farmer) wants to spend the summer with his teenage son Max (voice of Jason Marsden) on a cross-country road trip. Despite Max's objections, the father-son duo set off en route to the ol' fishing hole—and along the way, they find a world of misadventure. Without telling his dad, Max reroutes their map to Los Angeles so he can attend the Powerline concert. After Goofy realizes what his son has done, a major fight ensues—but it ends with a heart-to-heart that has them seeing "I2I" at the big show.
9. TRON: Legacy (2010)
Set seven years after the events of TRON (1982), Kevin Flynn (Jeff Bridges), the world's greatest video game creator, transmits a secret signal from a digital realm. His son, Sam Flynn (Garrett Hedlund), discovers the clue and sets off on a journey to save his long-lost father. With the help of the fearless warrior Quorra (Olivia Wilde), the reunited father and son team venture through a cyber universe in the hopes of being reunited in the real world.