By Zach Johnson
Disney and Pixar's Luca has been available to stream on Disney+ for a week, and we've already lost count of home many times we've streamed the fin-tastic film! The animated adventure follows a set of sea monster pals, voiced by Jacob Tremblay and Jack Dylan Grazer, who venture above the water's surface to experience the best summer ever. When the sea monsters are dry, they transform into humans—which is how they meet a local, Giulia (voice of Emma Berman), and team up to compete in Portorosso's annual triathlon.
Luca follows in the grand tradition of Pixar films that are filled with Easter eggs. Giulia's bedroom, for example, contains both a Donald Duck plush toy and the book Le Avventure di Pinocchio by Carlo Collodi, which inspired Disney's 1940 animated feature Pinocchio. With help from our friends at Pixar, here are eight more Easter eggs hidden to find in Luca: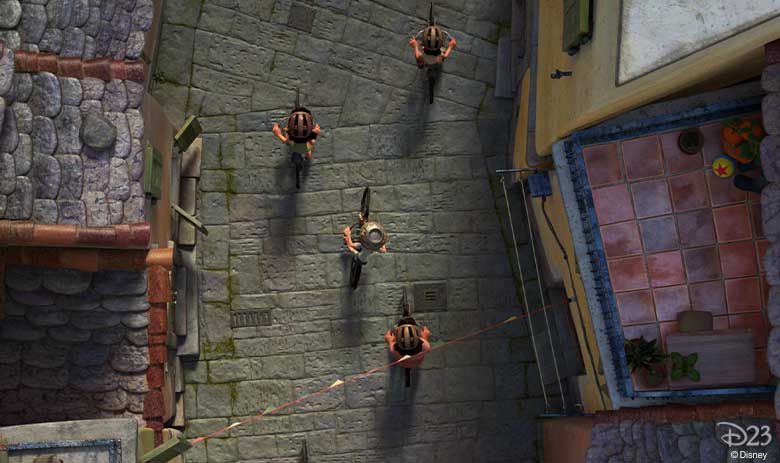 On the Ball
Spot the iconic yellow, red and blue Pixar ball on a rooftop as the Portorosso Cup bike race gets underway.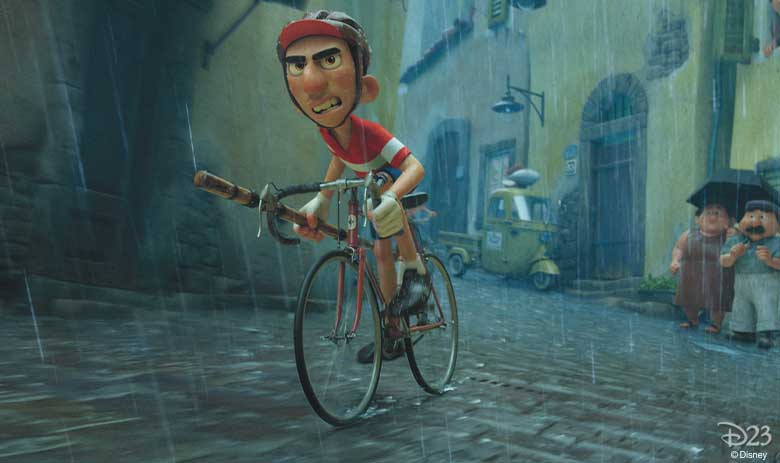 Piece of Pie
The Pizza Planet truck appears in the form of a Piaggio Ape (a three-wheeled scooter wagon) parked on a street in Portorosso. (Click here to find Pizza Planet trucks in other Pixar films.)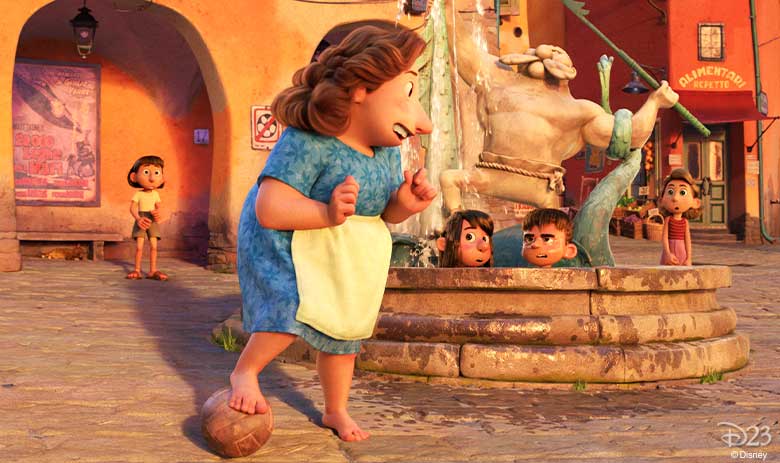 A Whale of a Tale
A poster for Walt Disney's 20,000 Leagues Under the Sea, which opened in December 1954, is displayed at the cinema in Portorosso.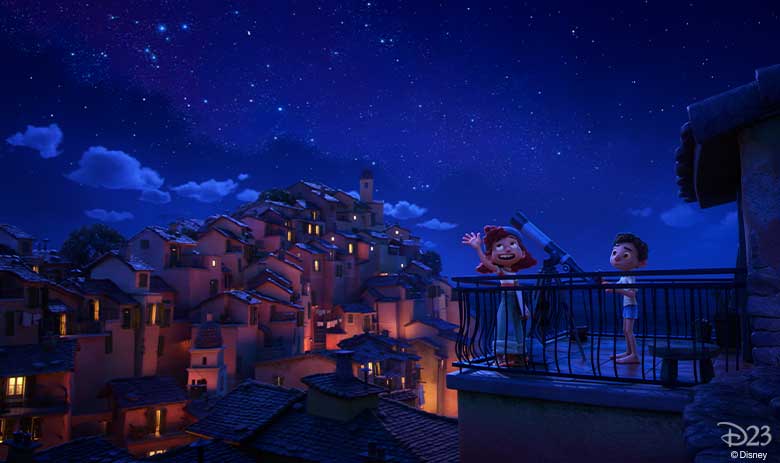 Take a Look
When Luca (voice of Tremblay) and Giulia sneak a peek through the telescope, she mentions it belongs to a "Old Man Bernardi." This is a nod to set supervisor Chris Bernardi, a lifelong lover of astronomy and astrophotography who personally owns six telescopes!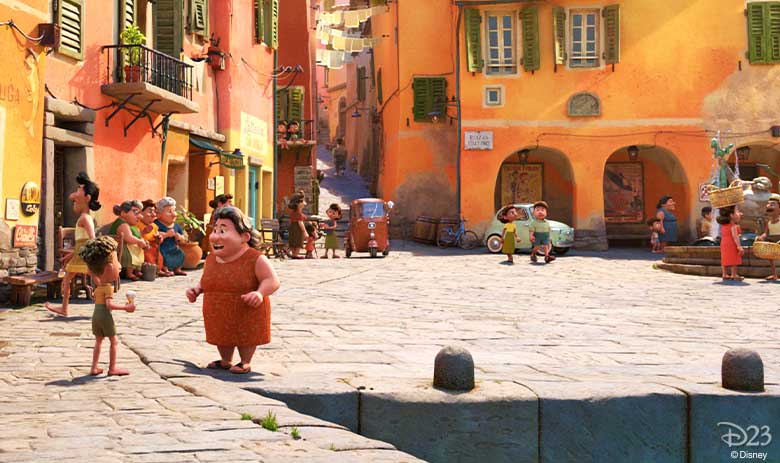 That's Amore
Luca director Enrico Casarosa was inspired in part by Italian films of the 1950s, including La Strada and Roman Holiday, among others. Pixar-created posters for both appear in the film.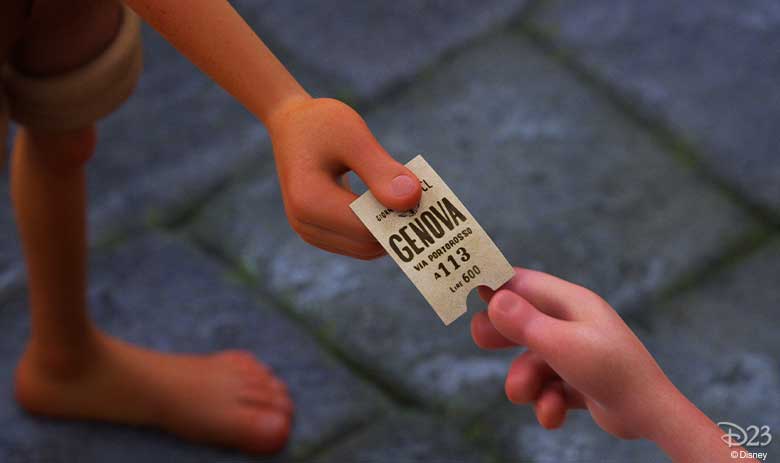 Ticket to Ride
Pixar's signature A113, the number on a CalArts classroom where many filmmakers studied, appears on a train ticket. (A113 appears in several Pixar films, including Toy Story 2 and Up.)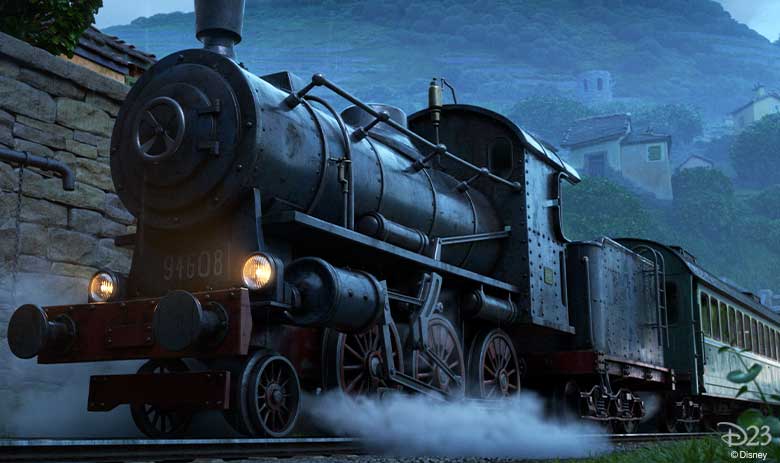 All Zipped Up
The number on the train is 94608, which is the zip code for Pixar' Emeryville headquarters.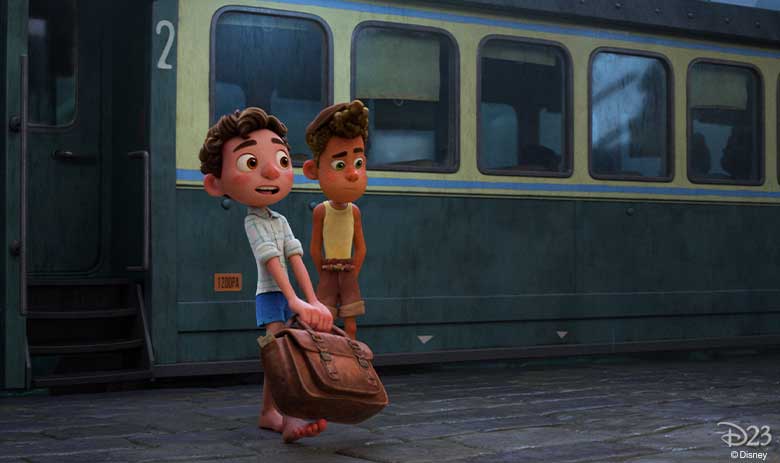 Park It
The number on the train car behind Luca, 1200PA, is a nod to the street address of Pixar Animation Studios: 1200 Park Avenue.
There are dozens more Easter eggs to be found in Luca, now streaming on Disney+.