By Zach Johnson
Get into the spooky season this Friday with a brand-new episode of Mickey Mouse Mixed-Up Adventures on Disney Channel featuring guest star Alice Cooper returning to voice Alistair Coop De Ville. The chills continue with the new series Monsterland, premiering on Hulu that same day. And on Sunday, Freeform will rebroadcast the fan-favorite special Decorating Disney: Halloween Magic. Other fantastic things to watch include the recent season of The Simpsons on Disney+ and two election-themed episodes of black-ish on ABC.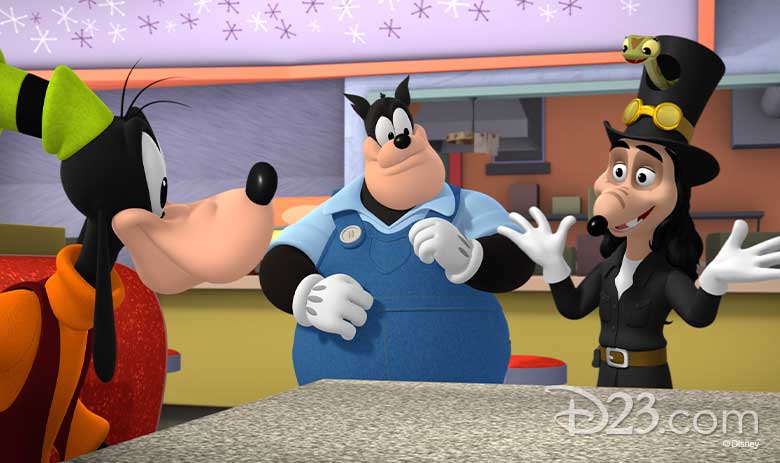 Mickey Mouse Mixed-Up Adventures—Friday, October 2, at 8:30 a.m. ET on Disney Channel
In the first story, "The Mystery of Hot Dog Lake!," Pete (voice of Jim Cummings) is absolutely certain he's spotted a legendary creature known as the "Scronchasaur" in the water. So, Mr. Bigby (voice of Disney Legend Bill Farmer) offers a prize to whomever can take a picture to prove its existence. Then, in "Phantom Wing," Daisy Duck (voice of Tress MacNeille) gets a mysterious note from her GramQuacker Lily (voice of MacNeille), leading Daisy to think she has a secret double life as a superhero named Phantom Wing!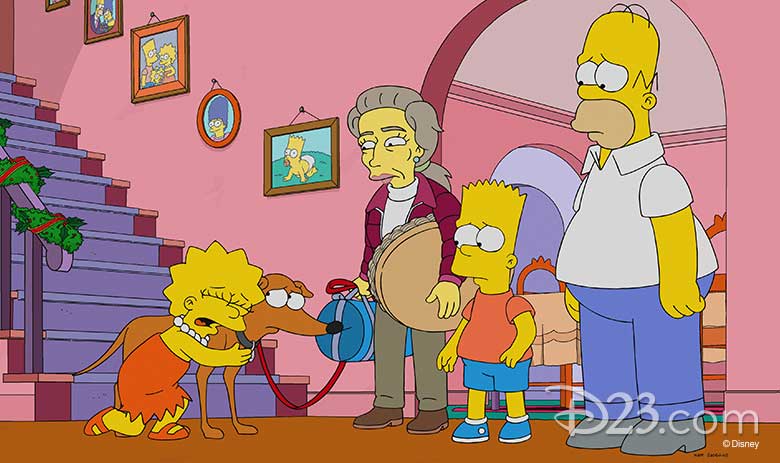 The Simpsons (Season 31)—Friday, October 2, on Disney+
Enjoy the latest episodes of the longest running scripted primetime series in television history—now on Disney+! The 22-episode season features a solid lineup of guest stars, including Cate Blanchett, Jane Goodall, Kevin Feige, Beanie Feldstein, Taran Killam, Joey King, Camila Mendes, Jason Momoa, John Mulaney, Bob Odenkirk, Jim Parsons, Billy Porter, Lili Reinhart, the Russo brothers, Lilly Singh, Kevin Smith, Cobie Smulders, and Chrissy Teigen, plus special musical performances from John Legend and Weezer. It also includes fan-favorite episodes "Thanksgiving of Horror" and "Treehouse of Horror XXX."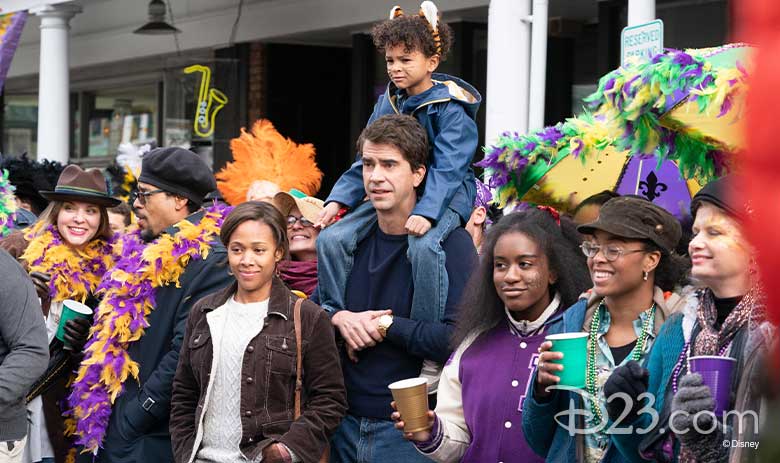 Monsterland—Friday, October 2, on Hulu
Inexplainable encounters with mermaids, fallen angels, and other strange beasts drive broken people to commit desperate acts in this original anthology series based on the collection of stories from Nathan Ballingrud's North American Lake Monsters. The cast includes Adria Arjona, Nicole Beharie, Bill Camp, Roberta Colindrez, Mike Colter, Kaitlyn Dever, Hamish Linklater, Adepero Oduye, Marquis Rodriguez, Michael Hsu Rosen, Taylor Schilling, Charlie Tahan, Kelly Marie Tran, Trieu Tran, and Jonathan Tucker. Created, written, and executive produced by Mary Laws, all eight episodes are streaming October 2.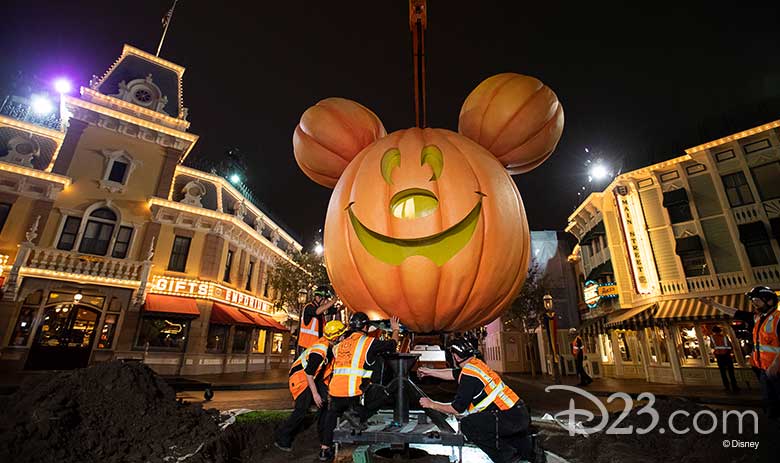 Decorating Disney: Halloween Magic—Sunday, October 4, at 2:05 p.m. ET on Freeform
Hosted by The Fosters' Cierra Ramirez, this special goes behind the scenes at Walt Disney World Resort, Disneyland Resort, and Disney Cruise Line. Disney Imagineers and decorators reveal how they magically transform the parks and cruise ships overnight with spooky decorations!
black-ish—Sunday, October 4, at 10 p.m. ET on ABC
Academy Award® winner Matthew A. Cherry directs two back-to-back episodes, airing ahead of the official season seven premiere, which follow the Johnsons as they navigate the upcoming election. In "Election Special Pt. 1," Junior (Marcus Scribner) is excited to hit the polls for the first time, only to discover he has been purged from the voter polls. So, he does a deep dive into why, trying to understand the systems in place for voter registration. Then, in an animated episode, Stevens (Peter Mackenzie) makes an ill-advised decision to run for Congress, so Dre (Anthony Anderson) enlists his family's help and campaigns against his colleague—only to get caught up with fundraising and private interest groups.