By Andie Hagemann
It's season finale week for two fan-favorite shows with shocking endings. Has Michelle found her Prince Charming or will she not hand out her final rose? Watch as her journey as The Bachelorette concludes Tuesday on ABC. Marvel Studios' Hawkeye is set to reveal the man at the top to Clint Barton and Kate Bishop as the archers encounter their biggest threat yet. Plus, enjoy plenty of holiday content and a new animated show on Hulu!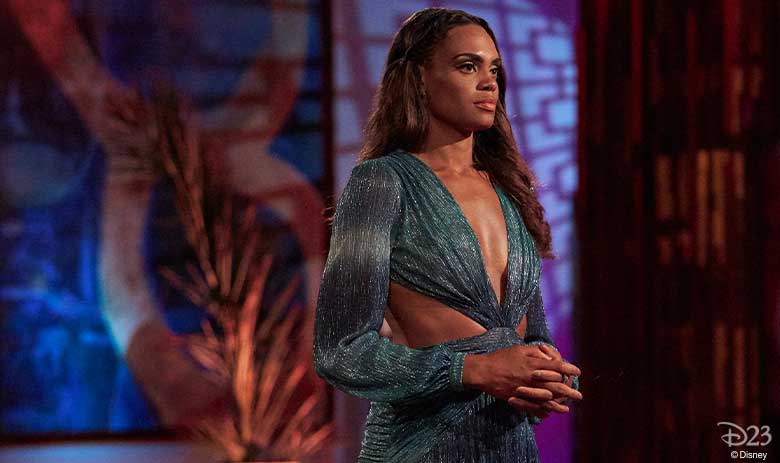 The Bachelorette—Tuesday, December 21, at 8 p.m. ET on ABC
Who will receive the final rose? Michelle Young's journey as The Bachelorette is coming to an end. In the season finale, Michelle must choose between Brandon and Nayte, but first, her parents and sister join her in Mexico to get to know the men. After the men meet her family, they have one chance to impress Michelle on their final one-on-one date. Has Michelle found the man of her dreams—and will he propose? Watch the shocking conclusion followed by After the Final Rose, hosted by Tayshia Adams and Kaitlyn Bristowe, at 10 p.m. ET on ABC.
Hawkeye—Wednesday, December 22, on Disney+
The Marvel Cinematic Universe is about to get bigger. In the season finale, Clint Barton (Jeremy Renner) and Kate Bishop (Hailee Steinfeld) meet the man at the top—the one Clint had been worried about all along. After run-ins with Maya Lopez (Alaqua Cox) and Yelena Belova (Florence Pugh), the archers are about to face their biggest threat yet—and we do mean biggest! One question remains: Will Clint make it home for Christmas?!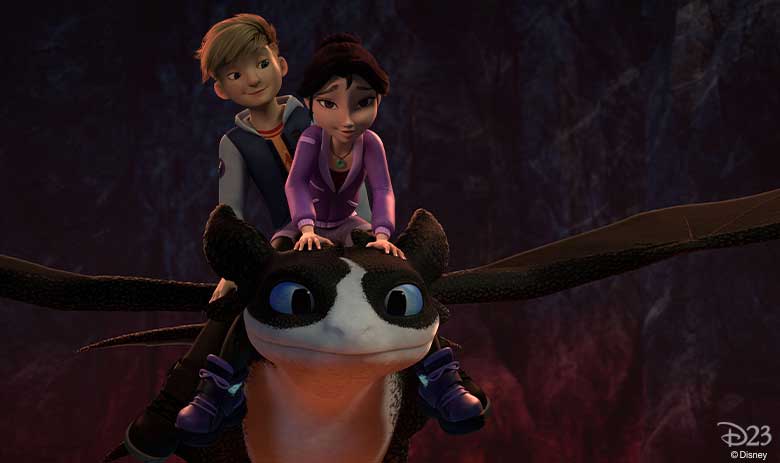 Dragons: The Nine Realms—Thursday, December 23, on Hulu
Set 1,300 years after the events of How to Train Your Dragon, dragons are now just a legend to the modern world. After a geological anomaly opens a fissure in the Earth's surface, scientists gather to study the mysterious phenomenon. Brought to the site by their parents, kids uncover the truth about dragons and where they've been hiding in this Hulu Original series premiere. The animated series has an all-star voice cast including Julia Stiles (Olivia Kullersen), Jeremy Shada (Tom Kullersen), D'Arcy Carden (Linda), and Ashley Liao (Jun Wong), to name a few.
Olaf's Frozen Adventure—Friday, December 24, at 8 p.m. ET on ABC
Olaf (voiced by Josh Gad) and his new pals are celebrating the holidays for the first time in forever. But after the Kingdom of Arendelle empties for the season, Elsa (voiced by Idina Menzel) and Anna (voiced by Kristen Bell) realize they have no family holiday traditions to partake in of their own. Determined to save Christmas, Olaf sets out on an adventure to collect the best and most merry traditions to bring back for his friends.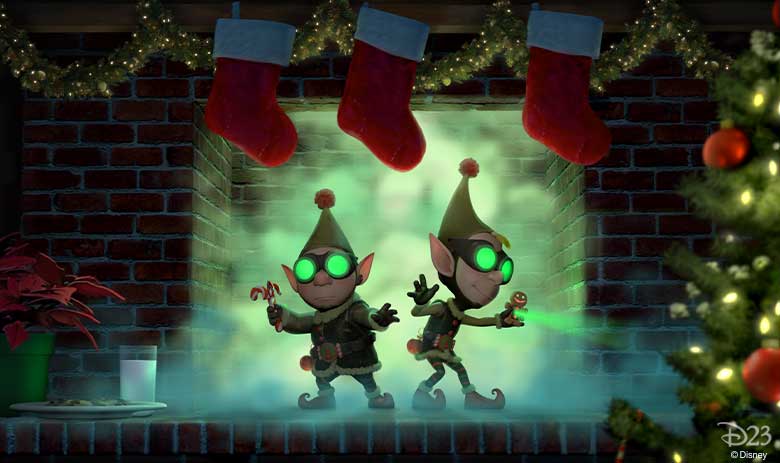 Prep & Landing—Friday, December 24, at 9 p.m. ET on ABC
A high-tech team of elves from an elite unit known as Prep and Landing ensures homes around the world are prepared for Santa's visit. But an elf named Wayne (voiced by Dave Foley) is upset when he doesn't receive a promotion in favor of his former partner and he is paired with the rookie, Lanny (voiced by Derek Richardson). Wayne and Lanny are presented with challenges during their mission that push them to their limits and threaten Christmas for children everywhere. Make it a double feature and watch Disney Prep & Landing 2: Naughty vs. Nice at 9:30 p.m. ET on ABC.