When Walt Disney began work on EPCOT, or Experimental Prototype Community of Tomorrow, he envisioned a "living blueprint of the future"—a city that would demonstrate all the imagination and ingenuity America had to offer the world. Walt's original vision of EPCOT may not have come to fruition, but a theme park with much the same inspiration opened 35 years ago on October 1, 1982 as a true celebration of human achievement.
Epcot's two themed areas—Future World, exploring technological discovery and scientific success; and World Showcase, featuring pavilions representing 11 different nations—aim to both enlighten and entertain. There's so much to see and do at Epcot, even after all these years… so we here at D23 decided to relive some of our favorite attractions, dining experiences, park locations, and events by recounting—in no particular order (How could we rank 'em? They're all great!)—35 things we absolutely love about the park. Did your favorites make our list?
1. The fiber-optic walkway near Spaceship Earth
This illuminated walkway, from close to the park's entrance and into Future World, lights up the night; a small detail, but one that makes us smile every time we see it.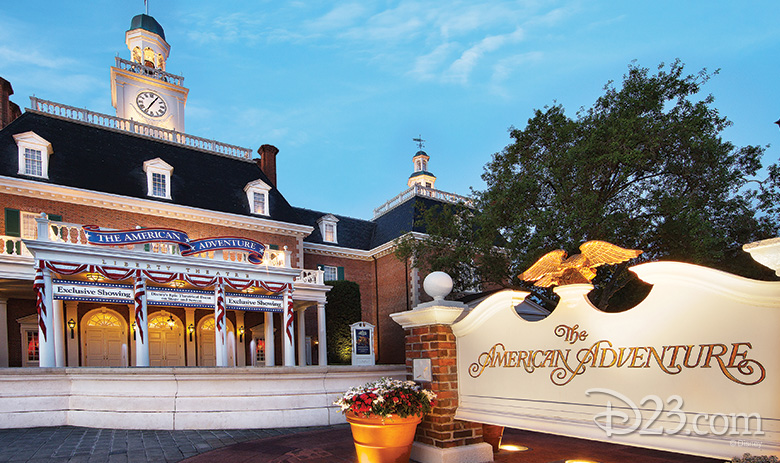 2. The American Adventure
With its heartfelt combination of storytelling, amazingly advanced Audio-Animatronics® figures, and other special effects—including a score by Academy Award® nominee (and Disney Legend) Buddy Baker—this 29-minute stage show dramatizes our nation's illustrious history and limitless future.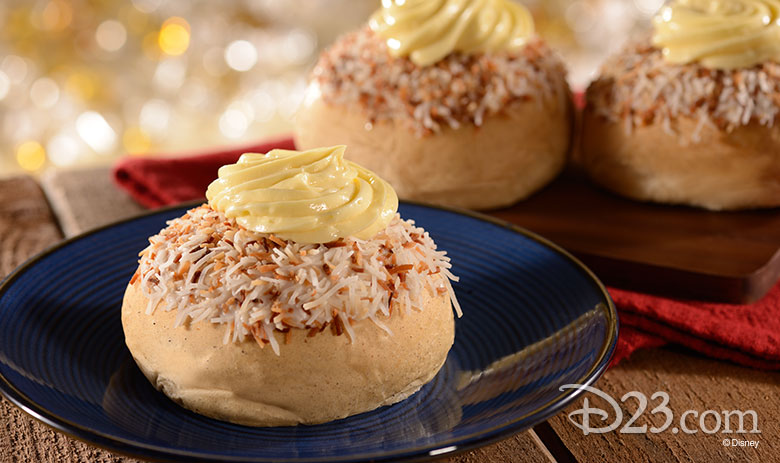 3. Skolebrød
A treat offered by Kringla Bakeri Og Kafe at the Norway Pavilion, skolebrød (or "school bread") consists of a sweet bread roll filled with vanilla custard, then covered with icing and toasted coconut. Okay, we could seriously use one right now…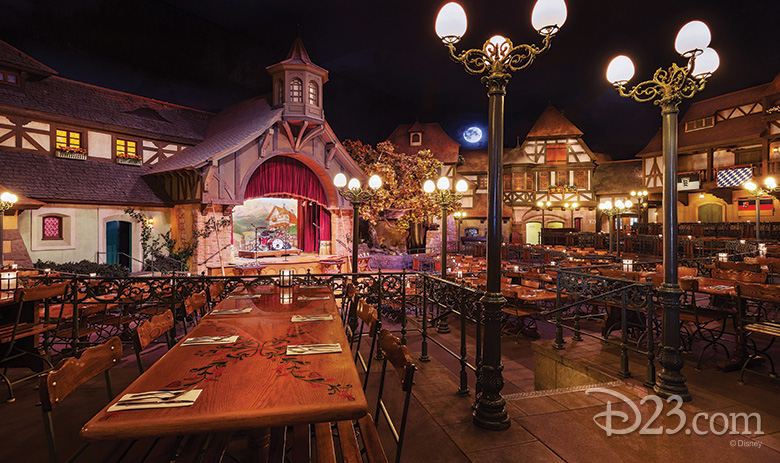 4. Biergarten Restaurant
Venture to the Germany Pavilion, and you can celebrate Oktoberfest all year long! The restaurant features amazing German cuisine and plenty of live entertainment.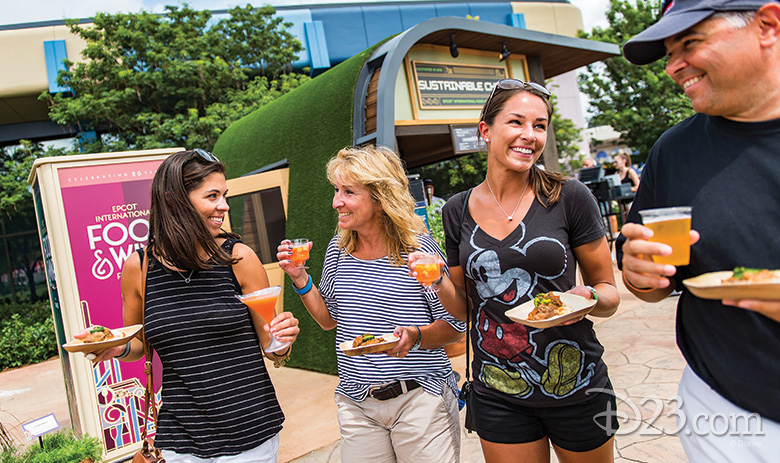 5. Yearly Epcot Festivals
What could possibly be more fun than a trip to Epcot? A trip that coincides with one of Epcot's fantastic festivals! The Epcot International Flower & Garden Festival each spring showcases all manner of memorable blooms and topiaries, the Epcot International Food & Wine Festival every fall features celebrity chefs and countless delicious treats, and the Epcot International Festival of the Arts showcases the ultimate cultural celebration as food, art and entertainment perfectly merge. And during the holiday season, you won't want to miss Holidays Around the World with the beautiful Candlelight Processional.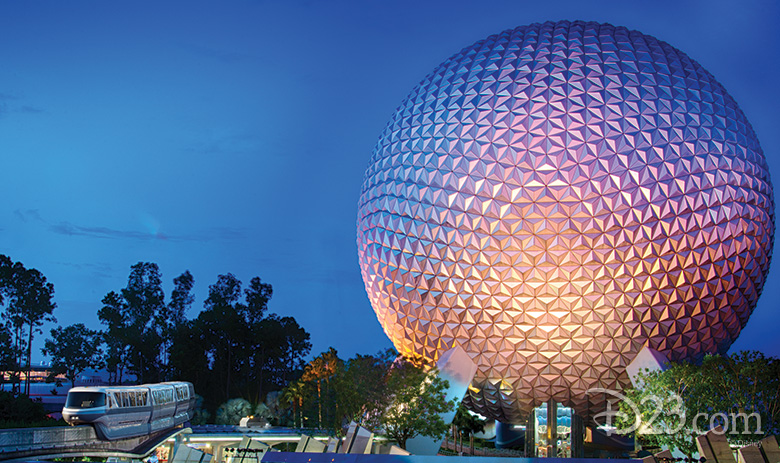 6. Spaceship Earth
Need we say more? Oh, but we will! It's an architectural marvel, and a veritable Walt Disney World Resort landmark. The geosphere is a whopping 165-feet in diameter, standing 15 feet above the ground on six legs. Inside, guests ride upward on a journey that explores mankind's technological advances, from the Stone Age through the computer age and beyond.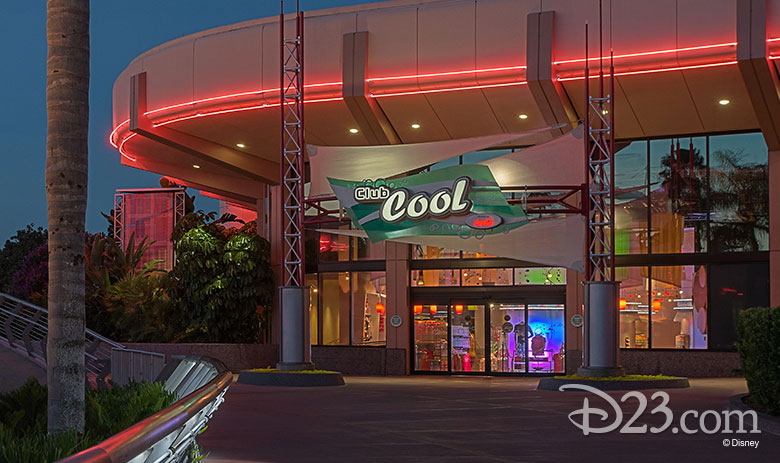 7. Club Cool
When we're thirsty, we've been known to take a break at Club Cool—a popular spot where you can enjoy complimentary samples of Coca-Cola products from around the world.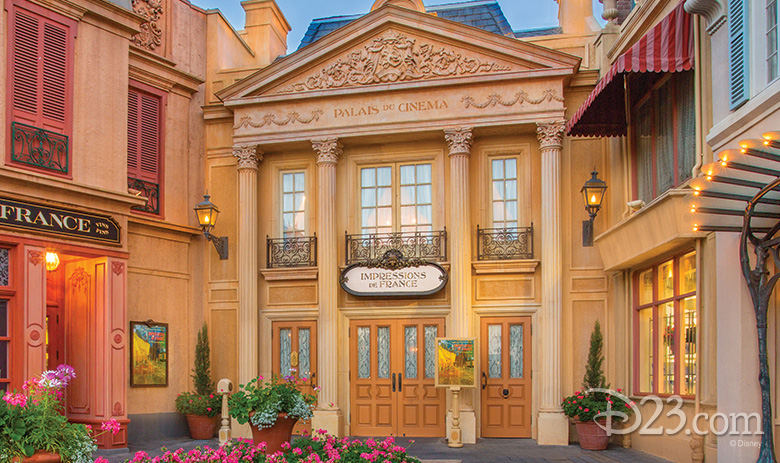 8. Impressions de France
Enter the France Pavilion's Palais du Cinema and get swept away by an 18-minute film detailing the charm, romance, and breathtaking grandeur of one of Europe's most beguiling countries.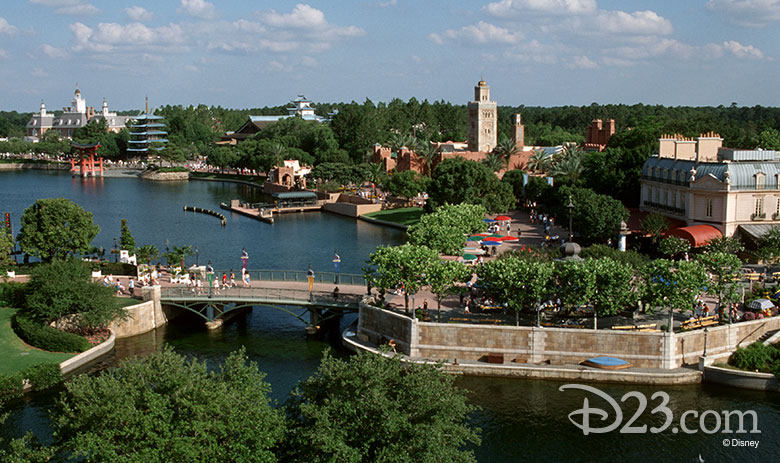 9. Walking the World Showcase Promenade
Just taking a stroll around the Lagoon, appreciating the sights and sounds of 11 different nations in one afternoon… It's one of the main reasons we love this park so much!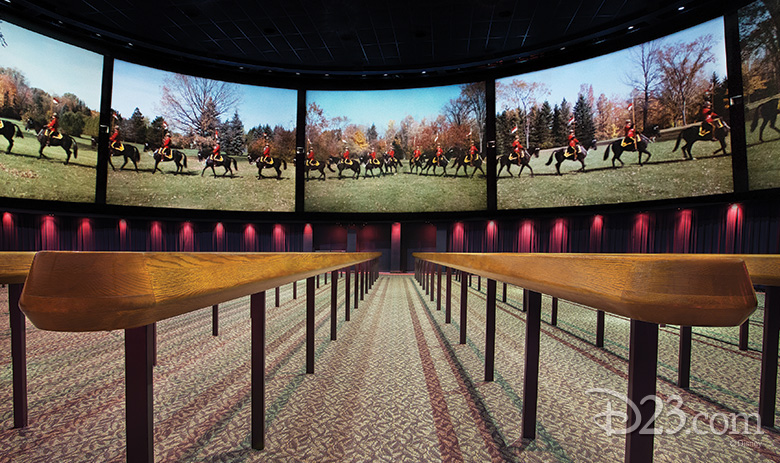 10. Martin Short's Narration for O Canada!
When we first found out Martin Short hosts the newest version (updated in 2007) of the Canada Pavilion's O Canada! Circle-Vision 360° film, we just had to check it out! (We're big fans.) His dialogue is clever and hilarious, and you'll probably find yourself longing for a trip to the "Great White North" once the film's over.
11. Circle-Vision 360° Films
Epcot is the only park where guests can still experience Circle-Vision 360°, an immersive Disney innovation that first amazed guests at Disneyland Park in 1955. Reflections of China and O Canada! are can't-miss attractions at their respective pavilions.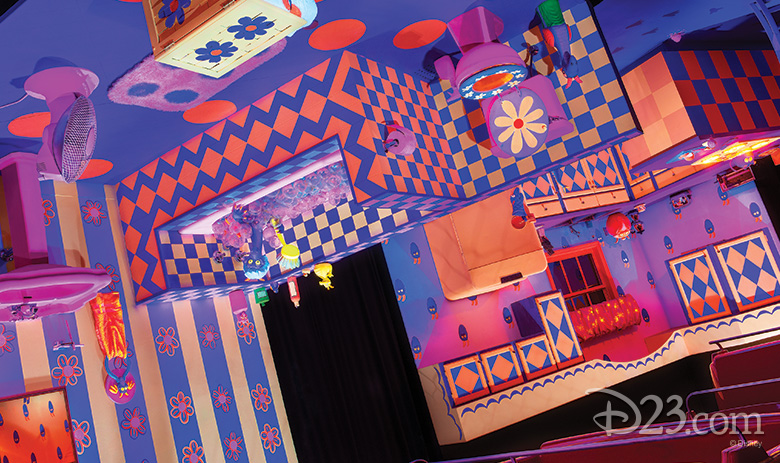 12. Journey Into Imagination with Figment
Figment is a beloved Epcot fan favorite, first delighting guests with his pal Dreamfinder on the original Journey Into Imagination dark ride from 1983 to 1998. The mischievous purple dragon now joins Dr. Nigel Channing (played by Eric Idle) as they set out to prove how "imagination works the best when it's set free."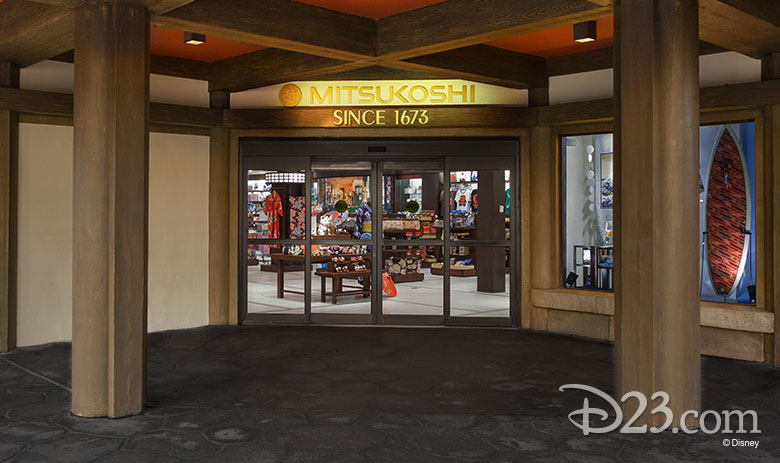 13. Pick-a-Pearl at the Japan Pavilion
Inside the Mitsukoshi department store at the Japan Pavilion is a totally fun "pick-a-pearl" station—where guests can choose an oyster (or three) from several large tanks and have the beautiful pearl inside made into jewelry right before their eyes. We especially enjoy the enthusiastic Cast Members here!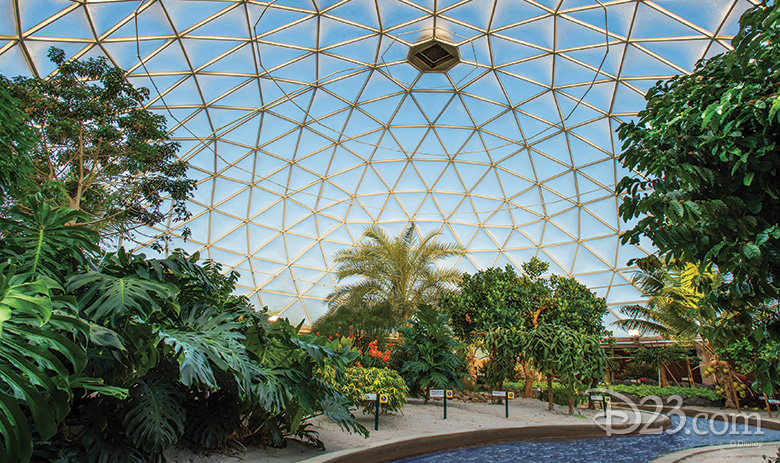 14. Living with the Land
A Future World attraction that reflects Walt's original EPCOT vision, Living with the Land finds guests touring greenhouses of the future and learning how we can better "meet tomorrow's need for food production, yet still respect the need of the land." Many of the living plants are actually harvested and served in Walt Disney World Resort restaurants!
15. Entertainment at the United Kingdom Pavilion
Performers like the British Revolution rock band (expertly channeling groups like The Beatles and Queen) in Epcot's UK Pavilion are always memorable.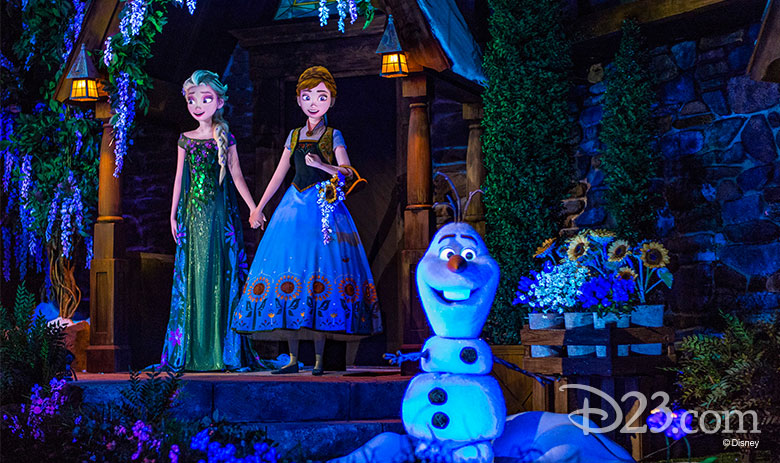 16. Frozen Ever After
A newer addition to Epcot, Frozen Ever After has been delighting Epcot explorers for just over a year, with innovative Audio-Animatronics®, stunning scenes, and the music we know and love from the hit film.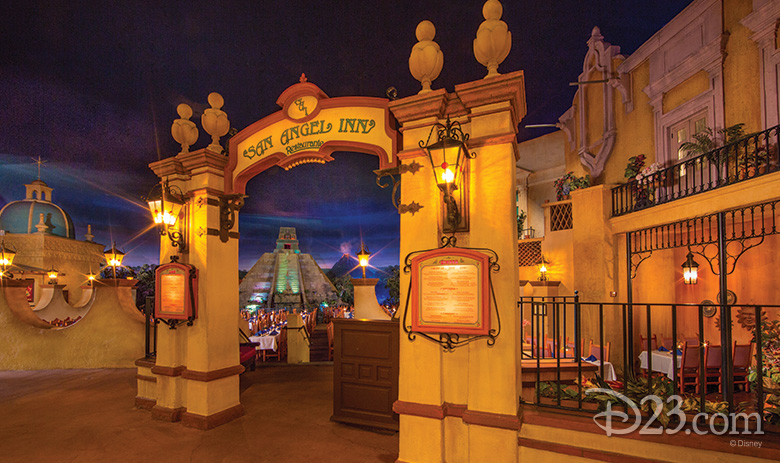 17. The San Angel Inn at the Mexico Pavilion
Imagine dining in the shadow of beautiful Mayan ruins, right on the "waterfront," without having to leave the country. That's what a delicious meal at the San Angel Inn is like!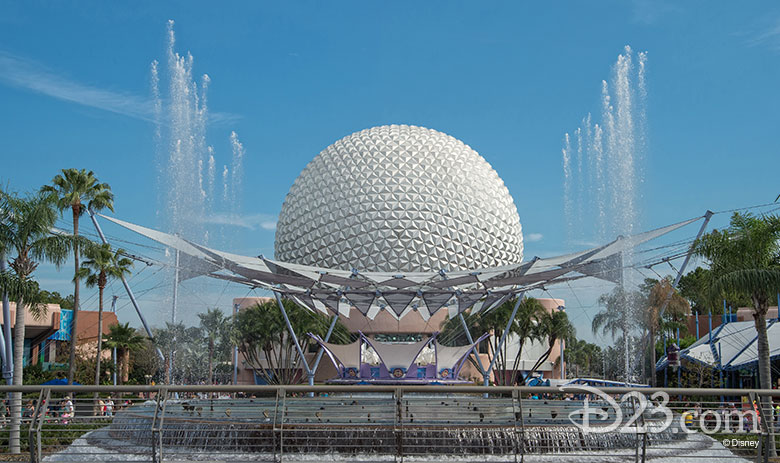 18. Fountain of Nations
Can we even talk about Epcot without mentioning the iconic Fountain of Nations? It could be argued that the fountain is almost as iconic to Epcot as Spaceship Earth––a trip to the park doesn't feel complete without catching one of the fountain's many daily performances.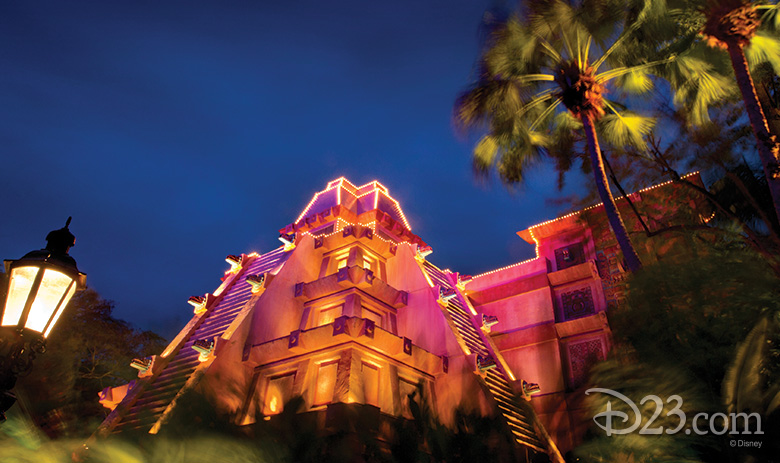 19. Mexico Pavilion
For the uninitiated, this particular Pavilion might not seem as awe-inspiring from the outside as the others. But once you venture into its Mayan pyramid, you realize just how much the Mexico Pavilion has to offer! We especially enjoy its village market (great souvenirs) and its perpetual state of gorgeous "twilight."
20. Voices of Liberty at The American Adventure
Epcot's legendary a capella group brings beautiful music to guests year 'round, and their repertoire covers everything from patriotic tunes to current hits like "Let It Go" (their version will truly give you goose-bumps!). As far as we're concerned, they're a "must-see" on your Epcot itinerary.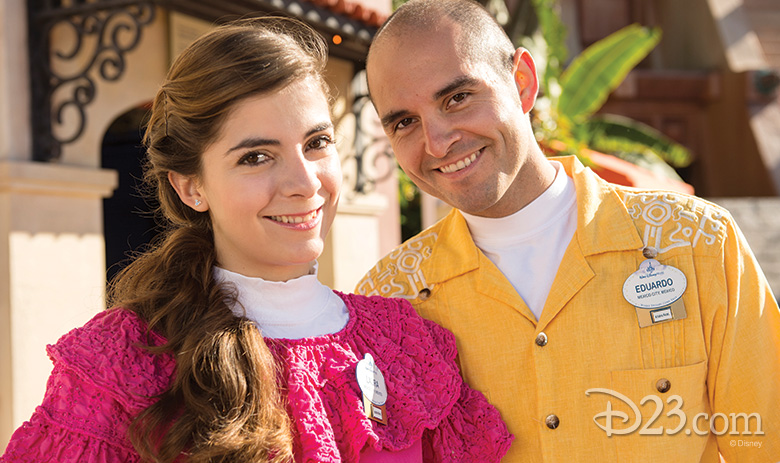 21. World Showcase Cast Members
Epcot's World Showcase truly wouldn't be as enjoyable (and memorable) as it is without its Cast Members. Each Pavilion boasts a vast majority of Cast Members from its respective country—which adds that extra layer of Disney magic. You can learn so much about a culture from someone who really lives it.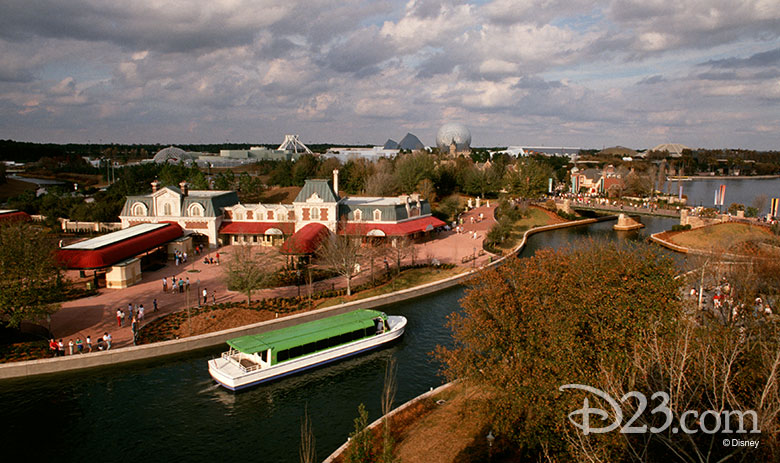 22. International Gateway
If you find yourself going to Epcot for some World Showcase fun, don't forget about the International Gateway. This fantastic perk finds the Friendship Boats shuttling guests to a special Epcot entrance right at World Showcase. Super convenient!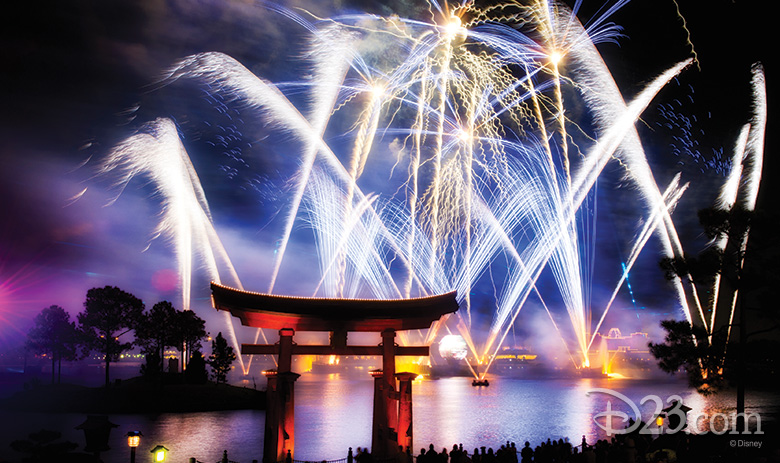 23. IllumiNations: Reflections of Earth
Most nights, the World Showcase Lagoon is transformed into an incredible showplace featuring one of the best nighttime fireworks spectaculars in the history of Disney Parks (in our opinion, at least!). IllumiNations: Reflections of Earth is a three-part look at the history of our planet, celebrating the indomitable spirit of humanity.
24. Glühwein
Glühwein (translates to "glow wine") is a traditional German holiday drink similar to mulled wine. We've heard tell from German Cast Members that the smell alone brings back memories of home! Usually offered during the winter months, it's the perfect drink to warm you up as you stroll "around the world."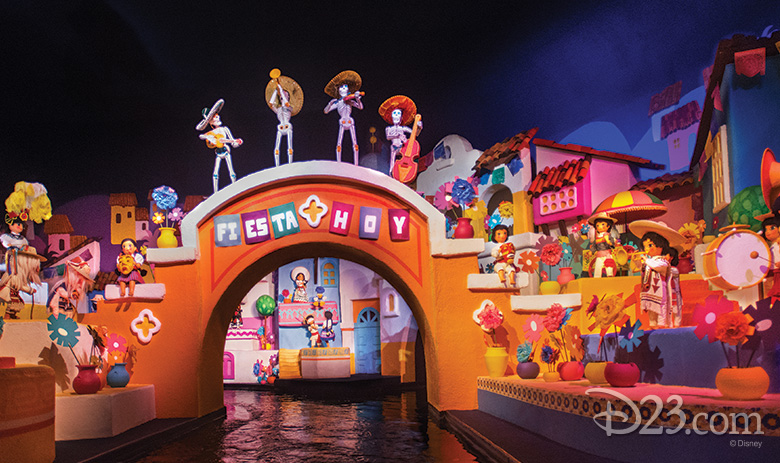 25. Gran Fiesta Tour Starring the Three Caballeros
A great way escape the Florida heat (or rain), this slow boat ride through the Mexico Pavilion is a treat for both young and young at heart. Donald Duck has gone missing, and it's up to Panchito (the Mexican charro rooster) and José Carioca (the Brazilian parrot) to find him! (Spoiler alert: We found him.)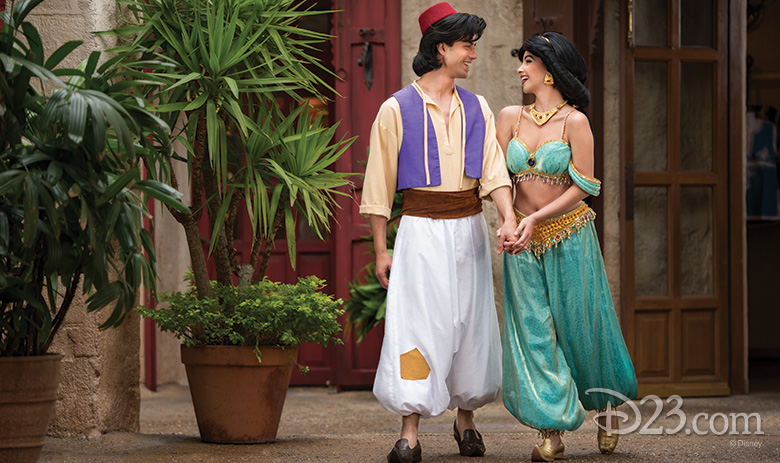 26. Disney Characters Throughout the Park
Disney characters can often be seen throughout Epcot, but we especially love seeing characters like Mulan, Snow White, and Belle in their native "lands" (i.e., the China Pavilion, the Germany Pavilion and the France Pavilion, respectively).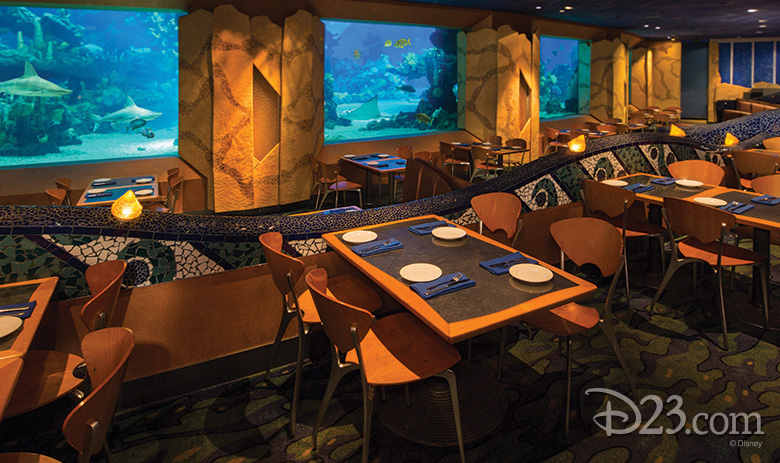 27. Coral Reef Restaurant
It's more than a restaurant—it's an event. While at the Coral Reef, diners enjoy delectable dishes while surrounded by the amazing "Seas with Nemo & Friends" aquarium—which was the largest when The Living Seas opened in 1986. Keep an eye out for sharks, turtles, stingrays, and even an occasional scuba-diving Mickey!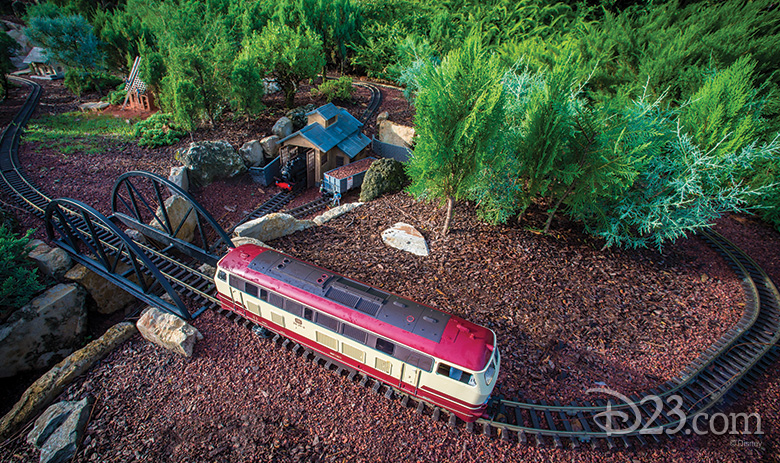 28. Garden Railway Miniature Train
A little detail at the Germany Pavilion that's big on fun! If we were only smaller, we'd want to ride this train all around the Pavilion, past quaint, diminutive buildings. And during the International Flower & Garden Festival, the tiny town even gets its own topiaries. We make sure we never miss this special addition to the World Showcase.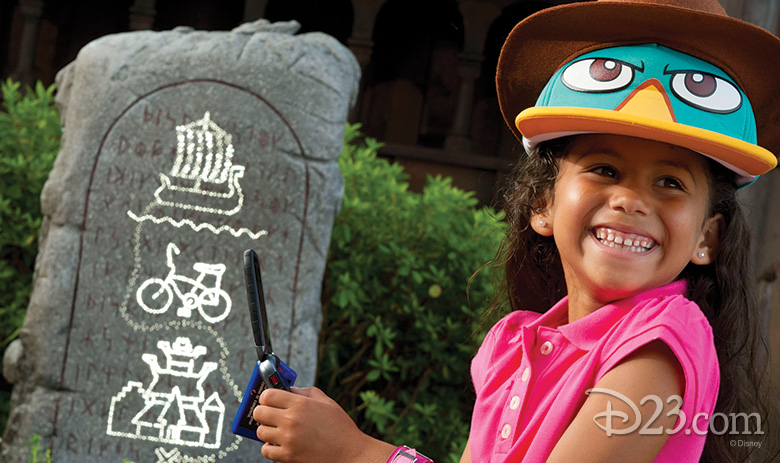 29. Agent P's World Showcase Adventure
Agent P (the secret-agent alter ego of Perry the Platypus from Phineas and Ferb) must stop Dr. Doofenschmirtz's plans for total world domination—and he needs our help! We had a blast playing this fun scavenger hunt the last time we visited Epcot. After receiving a special interactive device (from the "recruitment center" near the Italy Pavilion), you're sent on "missions" throughout World Showcase pavilions.
30. The Spaceship Earth 1960s Computer Technician
This one's super specific, but it's something we look forward to each time we enjoy Spaceship Earth. As the ride makes its way through an example of a computer "mainframe" room, a hip 1960s computer tech is seen—wearing a fashionable plaid skirt and knee-high go-go boots! (We really love the attention to detail.)
31. Morocco Pavilion
The winding streets, the sights and smells… setting foot in the Morocco Pavilion, it almost feels like you've teleported yourself into the middle of Marakkesh! The authentic architecture is really something to behold—and we never leave Epcot without sampling some shawarma at the Tangierine Café.
32. World Showcase Wine Walk
Want to sample some international wines without breaking the bank? An off-the-beaten-track event for the adults in your Epcot party, the World Showcase Wine Walk features six wine tastings (two each from the Germany, France, and Italy Pavilion wine retailers). We've been known to partake a time or two.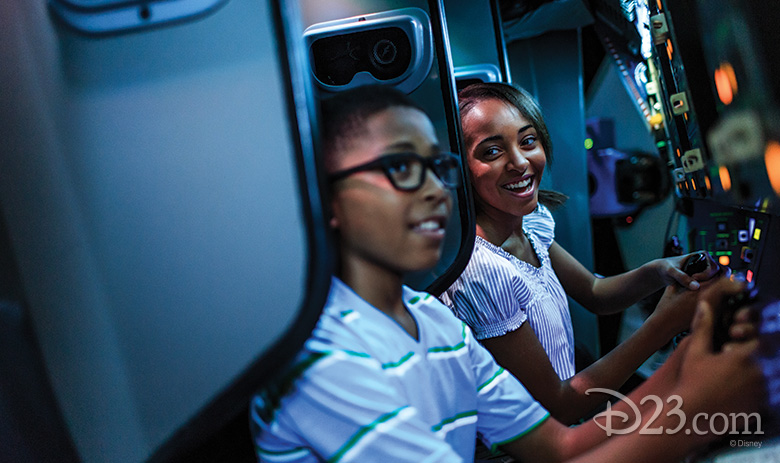 33. Mission: SPACE
This thrilling ride in Epcot's Future World fulfills our fantasy of becoming an astronaut—without ever leaving Earth's always-helpful gravitational pull. After a mission briefing from our Capcom (played by Gina Torres), you're rocketed through the stars on an X-2 Deep Space Shuttle before attempting a landing on Mars.
34. Kawaii: Japan's Cute Culture
Japan knows how to do cute (case in point, literally everything at Tokyo Disney Resort). In fact, the Japanese do cute so well, there's a whole culture around it––which you can learn lots more about in Kawaii: Japan's Cute Culture, a special exhibit hosted in the Japan Pavilion. Open since 2015, this bright and colorful exhibit in the Bijustu-kan Gallery features all sorts of adorable items that will have you saying "kawaii!"
35. International Treats
Creating our own treat trail by picking up candy and sweets native to each pavilion is one of our favorite ways to take a walk through World Showcase! It's so fun to try favorite treats from all over the world, and even find new favorites of our own along the way.