By Beth Deitchman
Disney's tale as old as time has inspired an impressive array of items—from costumes and handbags to high-end cookware and books—that are almost as enchanting as the objects who welcome Belle to the Beast's castle in the live-action Beauty and the Beast. Feast your eyes on this collection of products Disney is debuting here—and around the world, as well!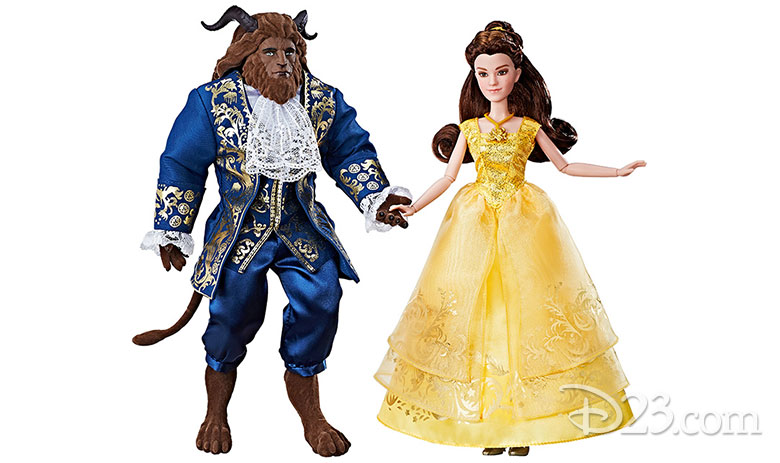 1. Tale as Old as Time: Fans of all ages will love this two-pack featuring Belle in her iconic yellow dress and Beast in his most formal ballroom attire. Available at Hasbro.com and where toys are sold.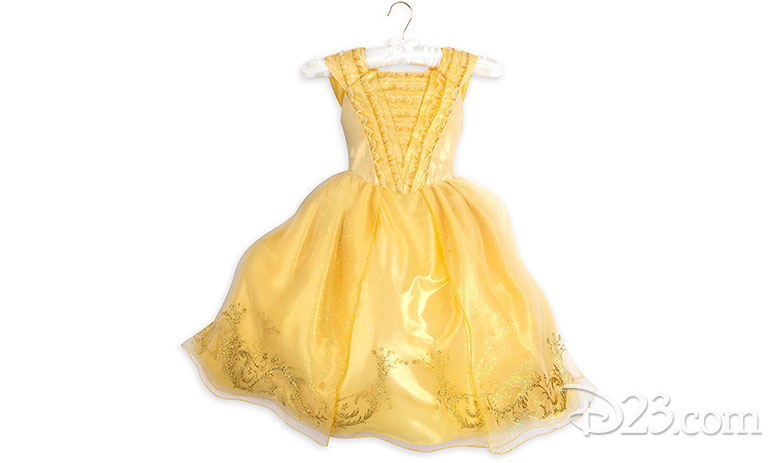 2. Frock of Ages: Your little one will step into a timeless tale in this shimmering costume inspired by Belle's dress in the film. Layered skirts, golden filigree, and ruffled organza trims add to the enchantment. Available at DisneyStore.com.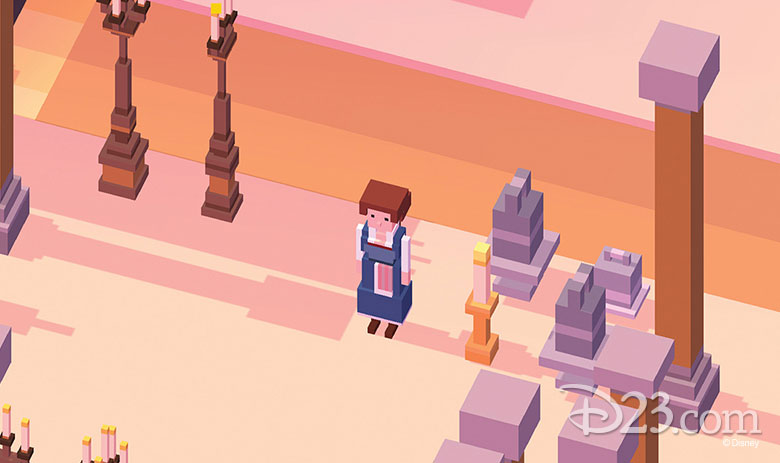 3. Show on the Road: In this new update of the hit mobile game Disney Crossy Road, players can hop their way through Beast's Dining Room and try to avoid dancing cups, chairs, dinner tables, and brooms! Collect new figurines like Belle, Beast, Mrs. Potts, Lumière, and more! Available in the Apple, Google Play, Windows, and Amazon app stores.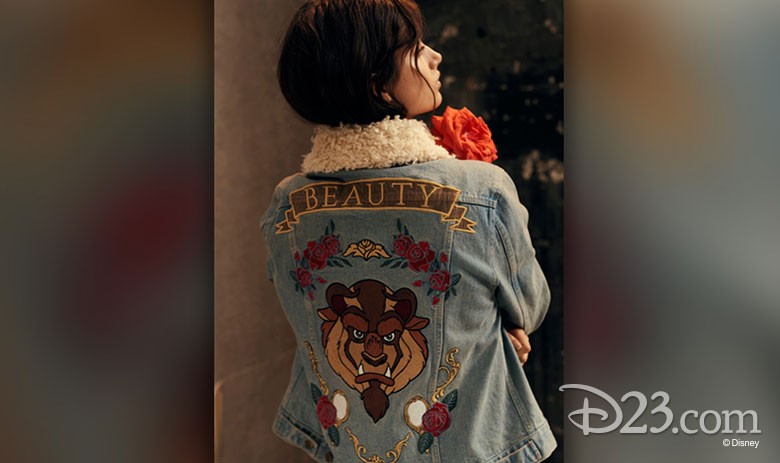 4. Coming Up Roses: MINKPINK's Beauty and the Beast collection puts a contemporary spin on classic elements from the live-action film, as seen in this denim jacket embroidered with a "Beauty" banner, Beast's face, and iconic elements from the film. Available at MINKPINKWorld.com and various retailers.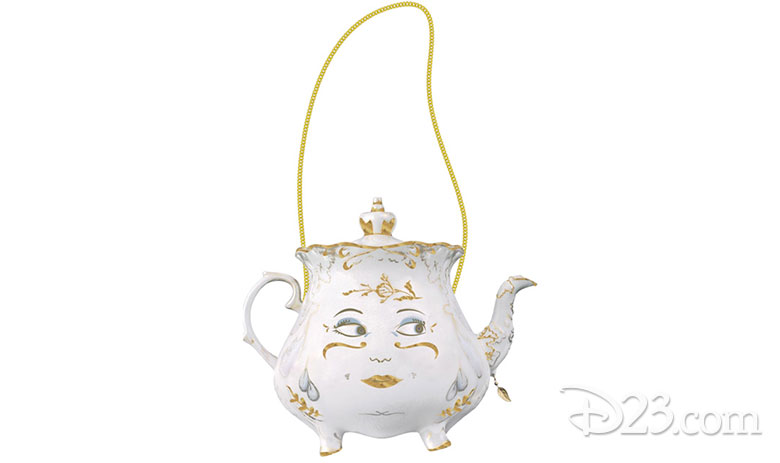 5. Coming in Clutch: From a Mrs. Potts-inspired crossbody to a Chip wristlet (complete with teabag) to a pair of book clutches too precious to simply borrow, Danielle Nicole's jewelry and accessories are ever a surprise. Available at Shop.Danielle-Nicole.com, Home Shopping Network, and Disney Store.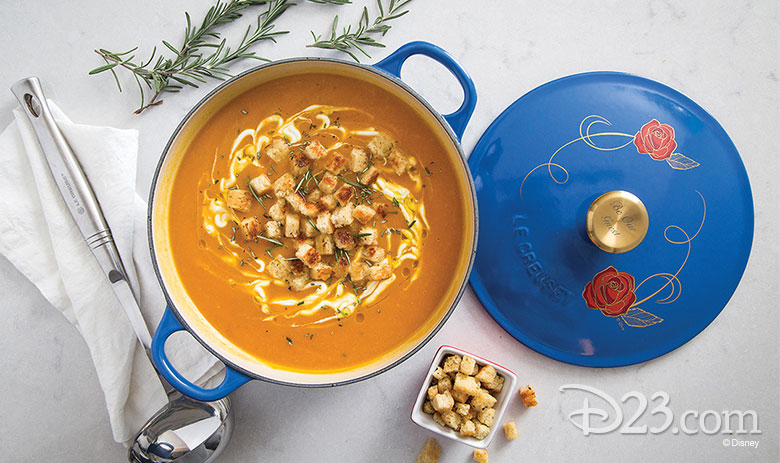 6. Bon Appétit: This limited-edition blue enameled soup pot from Le Creuset features a red rose design on the lid, along with an engraved golden knob that reads "Be Our Guest." It's available at Williams-Sonoma, Le Creuset Signature stores, and LeCreuset.com, where delicious recipes inspired by the film can also be found.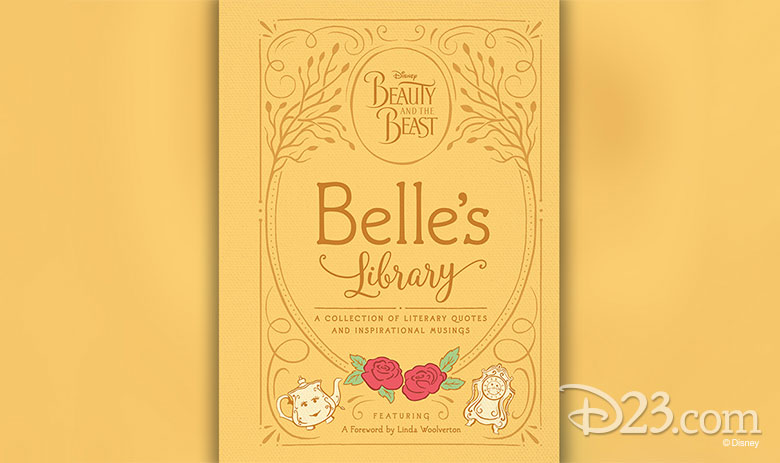 7. For Your Amusement: Belle's Library begins with a foreword by noted Disney screenwriter Linda Woolverton, and gives way to a collection of inspiring quotes from some of Belle's favorite books, as well as her own notes and colorful drawings. This unique literary journal is available where books are sold.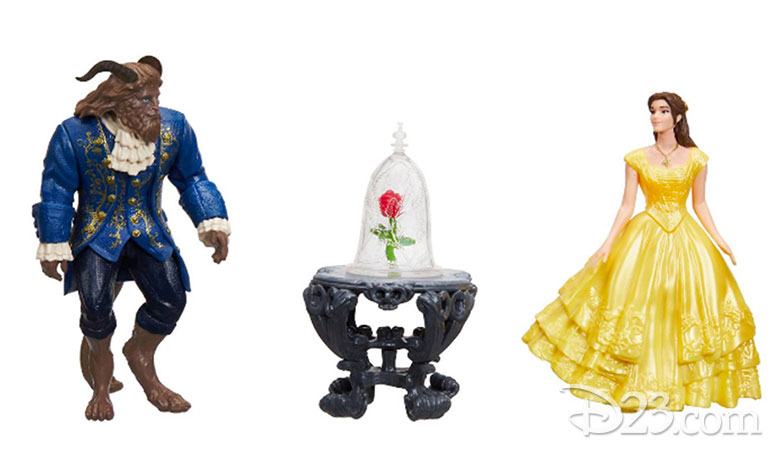 8. Once Upon a Time…: Three movie-inspired keepsakes are included in the Enchanted Rose Scene set from Jakks Pacific—Belle, Beast, and the enchanted rose—allowing kids to re-create favorite moments from the film or to imagine new ones. Available where toys are sold.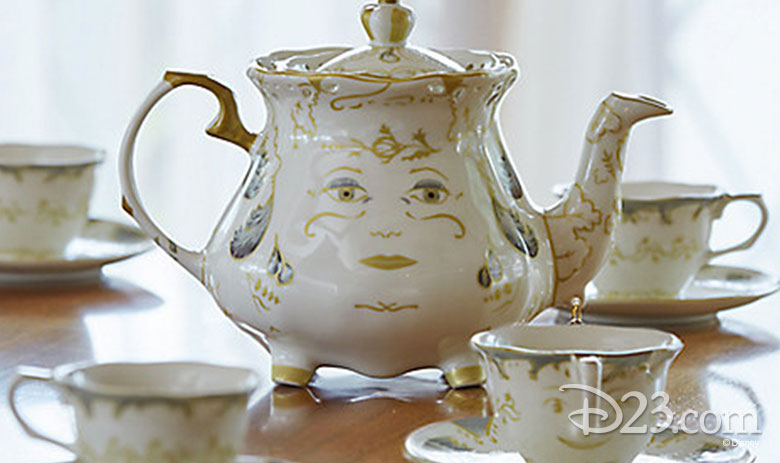 9. Tea-luxe: Mrs. Potts and Chip are the highlights of the Beauty and the Beast Limited-Edition Fine China Tea Set, which include three additional cups and four saucers, and comes in an elegant satin-lined presentation box. This limited edition of 2,000 is available online at DisneyStore.com.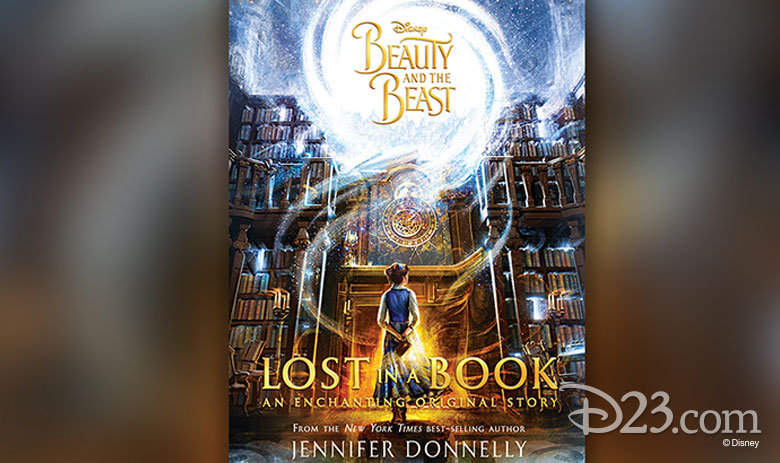 10. A Novel Approach: In this tome from best-selling author Jennifer Donnelly, Belle is in danger of becoming—literally—lost in an enchanted book. For readers ages 10–14, Beauty and the Beast: Lost in a Book is available where books are sold.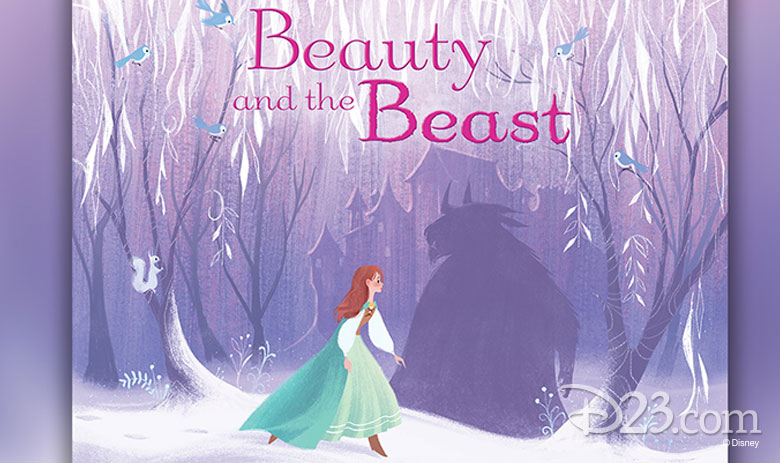 11. Picture This: The tale as old as time is brought to life for kids ages 3–5 in this adaptation by Newberry medalist Cynthia Rylant with illustrations from Meg Park. The picture book Beauty and the Beast is available where books are sold.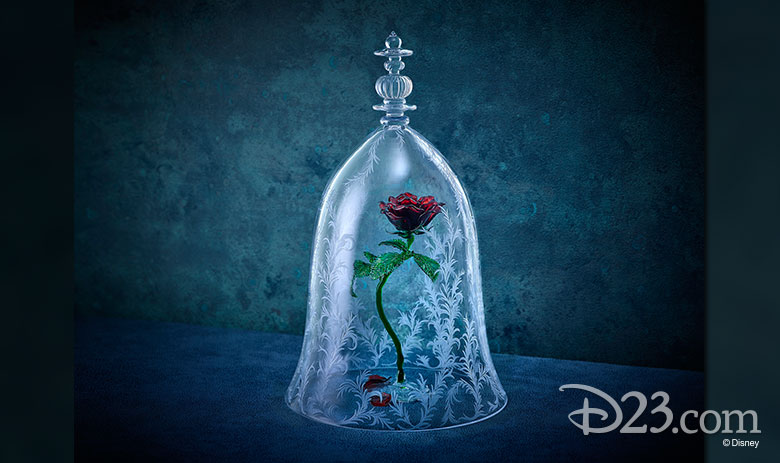 12. A Rose by Any Other Name: Disney fans in Japan who purchase the Disney Glass Dome "La Rose" will never see the last petal fall—and they'll remain under this beautiful object's spell. The Disney Glass Dome "La Rose," created under the direction of Hibiya Kadan and embodying the finest in Japanese glassmaking techniques, is an authentic recreation of the dome and enchanted rose in Disney's live-action Beauty and the Beast. Available only in Japan.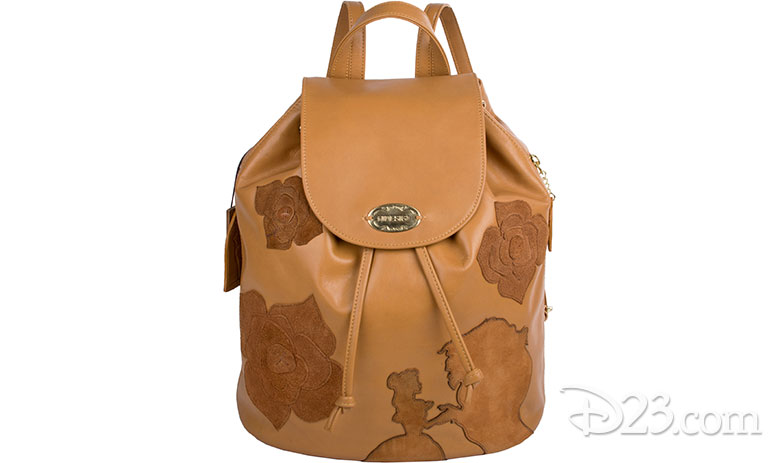 13. Love in Bloom: Disney India's Consumer Products has collaborated with Hidesign, a premium leather brand, to create an 'Enchanted Collection' of exquisite leather bags and wallets. The blossoming romance between Belle and the Beast comes alive through embossing and leather appliqués on this honey-colored backpack—for holding your own treasured objects. Visit the Hidesign website to learn more about this unique collection.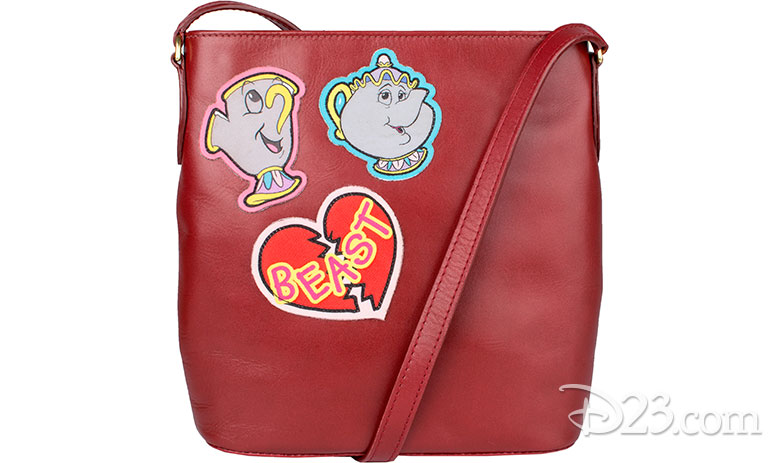 14. Objects of Affection: Also from Hidesign, the heartwarming camaraderie of the household objects shines through embroidered patches of the Beast, Mrs. Potts, and the cute little chip on this slick crossbody sling bag. The Hidesign Beauty and the Beast collection symbolizes the enchantment and romance showcased in the tale as old as time.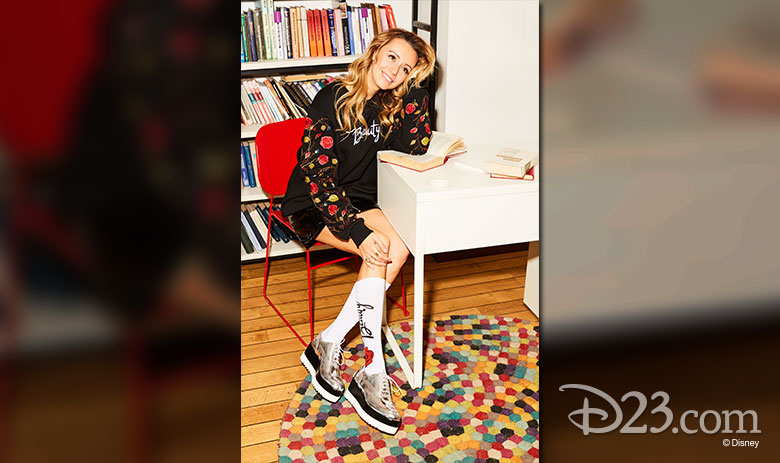 15. A Dreamy Far-Off Look: Beauty and the Beast fans in Russia can purchase items from this collaboration between Disney, LaModa Online Store, and famous Russian designer Katya Dobryakova. The collection, which features apparel, socks, and phone cases, is available exclusively on the digital shelves of the of the LaModa site.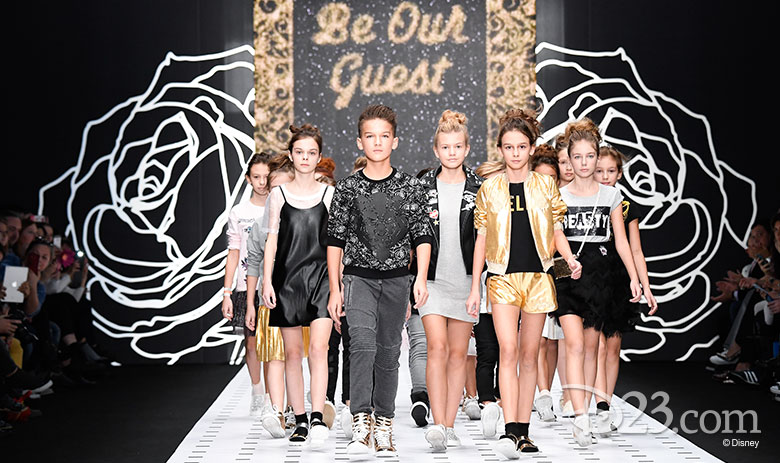 16. Bloom of Youth: Disney partnered with one of the largest kids stores in Russia, Detskiy Mir, on this Beauty and the Beast-inspired collection, which was first presented during the Mercedes-Benz Fashion Week in October 2016. The kids fashion items feature decorative embroidery, bomber jackets, sneakers, and more in some of Belle's favorite colors: powder and gold.