By Megan Deppe
"For every girl who dreams big, there is a princess to show her it is possible." The motto for Disney's "Dream Big, Princess" campaign is an important message every day, but today—declared by the U.N. to be the International Day of the Girl—is the perfect opportunity to celebrate girls from all the worlds of Disney who inspire others to realize their potential. Ashley Eckstein, who voices Ahsoka on Star Wars Rebels, has experienced this firsthand: "I soon realized that being a part of the Star Wars universe was way bigger than myself… I quickly realized what [this role] meant to an entire generation of girls, and I was inspired by Ahsoka, and wanted to be more like Ahsoka." To celebrate International Day of the Girl, we're taking a look at 13 Disney ladies who have inspired us and will continue to inspire us for years to come.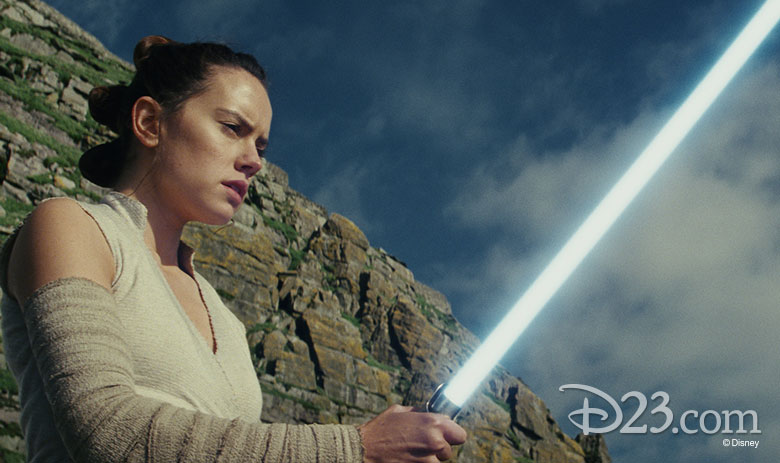 1. Rey, Star Wars
This Star Wars leading lady certainly knows how to "fight like a girl." Rey calls out her boss for paying her less for the same amount of scrap, she gets herself out of Kylo Ren's hold without Finn or Han, and she is more than capable of defending herself against Finn when she mistakes him for a thief. Rey always keeps going and does her part to help those who need her.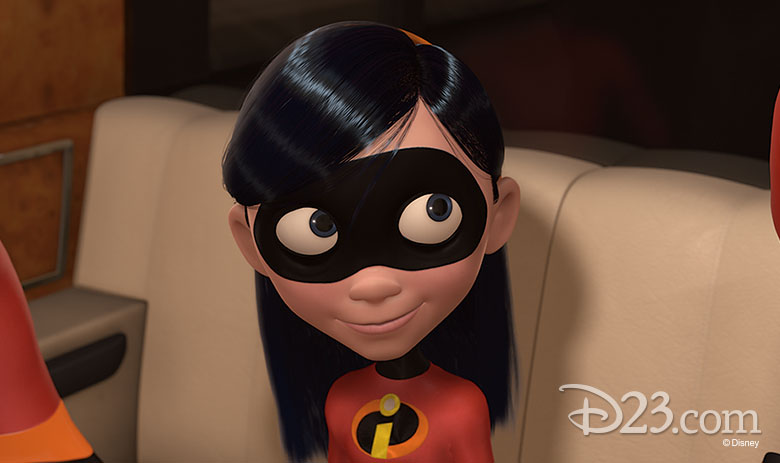 2. Violet Parr, The Incredibles
Violet knew all her life that she had superpowers, but the shy and quiet girl just wanted to be "normal" and blend in with everyone else. When she and her family are in danger for the first time, Violet falters and her powers don't work. But her love for her family and her determination to keep them safe give Violet confidence to show her heroic side, which helps her realize that it's OK to be different and she can make a great difference.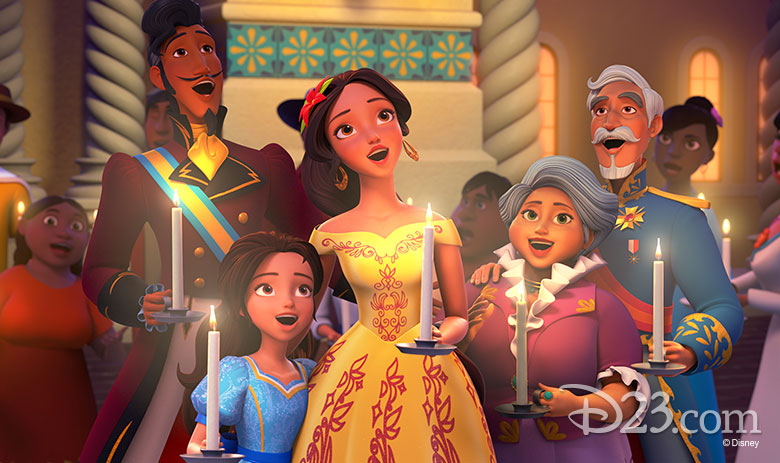 3. Princess Elena, Elena of Avalor
Elena's resilience is perhaps one of her greatest qualities, and one that anyone can admire. After being trapped inside of a magical amulet for years, Elena has to learn how to run a country with no experience, but she's willing to learn and refuses to allow any challenges to stop her. When she makes mistakes, she acknowledges them and keeps moving forward because she knows there's a kingdom depending on her.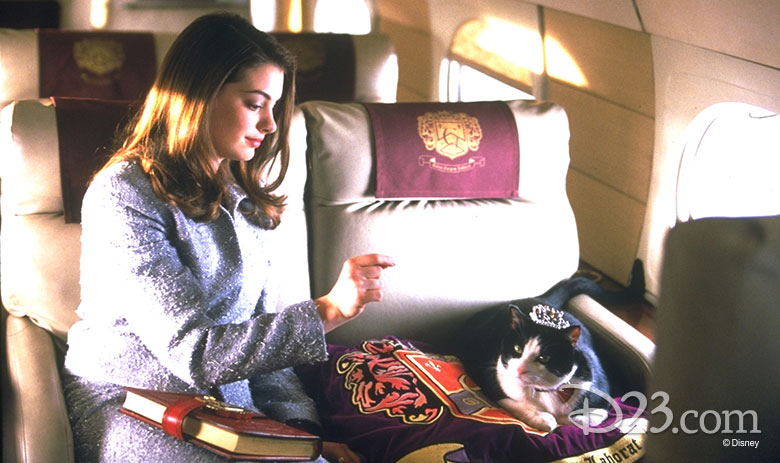 4. Mia Thermopolis, The Princess Diaries
When we first met Mia Thermopolis, she's almost the antithesis of what we imagined a princess to be—shy, and unable to even speak in front of her class without being sick—but she becomes a young woman who takes control of her life and can rule a country on her own. She never loses sight of herself, and she fights for the rights of both her people and other girls. Mia sometimes stumbles, but she never loses sight of where she is going—and she gets there on her own terms.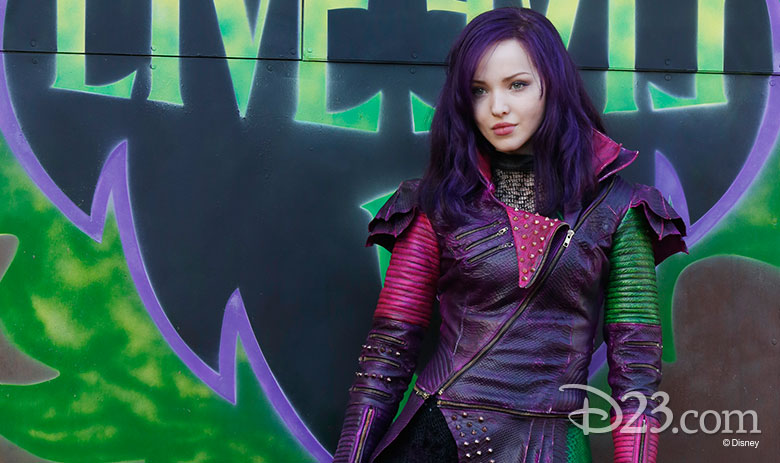 5. Mal, Descendants
Mal has always been a character at a crossroads, torn between her evil origins and doing the right thing. She shows us how to stand up for what we believe in, to face our fears, and never to compromise who you are for someone else.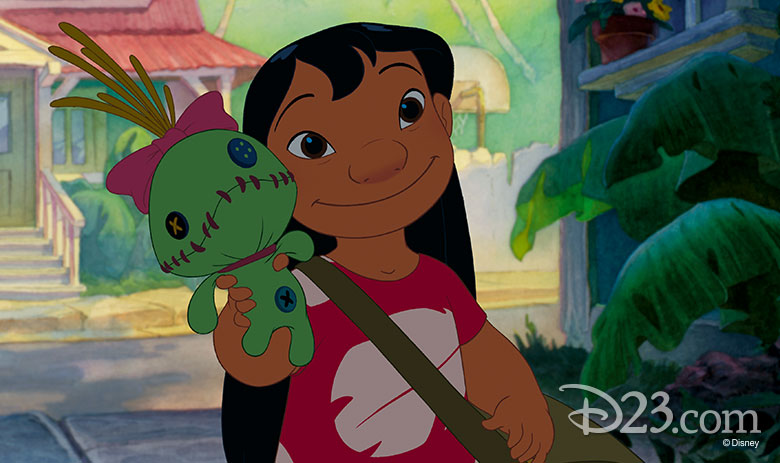 6. Lilo, Lilo and Stitch
If you're ever looking for a master of confidence, look to Lilo and be subsequently impressed because she's surer of herself than people five times her age are. Lilo knows how other characters view her, but that never stops her from being herself, whether she's taking a peanut butter sandwich to Pudge or choosing a misfit dog/alien to become part of her 'ohana. Lilo perfectly embodies the confidence all girls should have in themselves, as well as the willingness to keep believing in others.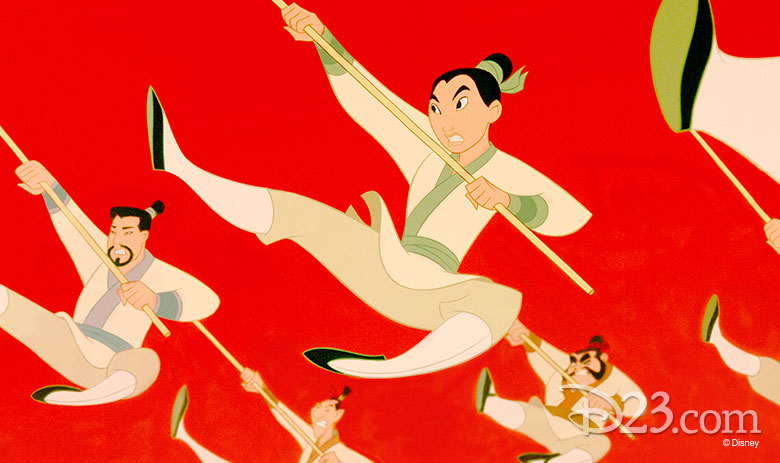 7. Mulan, Mulan
Mulan was nervous to go to war—she doubted that she could pass herself off as a man when she left her home, but she set off on her quest regardless, because she knew consequences of the alternative. Throughout her journey, Mulan proved herself as a smart strategist and a capable fighter, but perhaps her greatest quality is putting others first.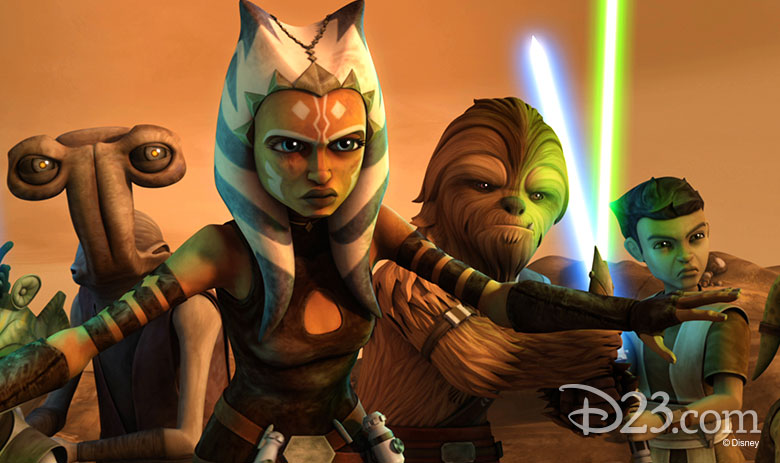 8. Ahsoka Tano, Star Wars: The Clone Wars and Star Wars Rebels
Ahsoka is first introduced as an excited fangirl, but as the series goes along she evolves into a confident, skilled young woman who learns how to think for herself and not blindly accept what she's been told. In order for us to realize our dreams, we should not be afraid to question the way things work and form our own opinions, and Ahsoka demonstrates that throughout her journey.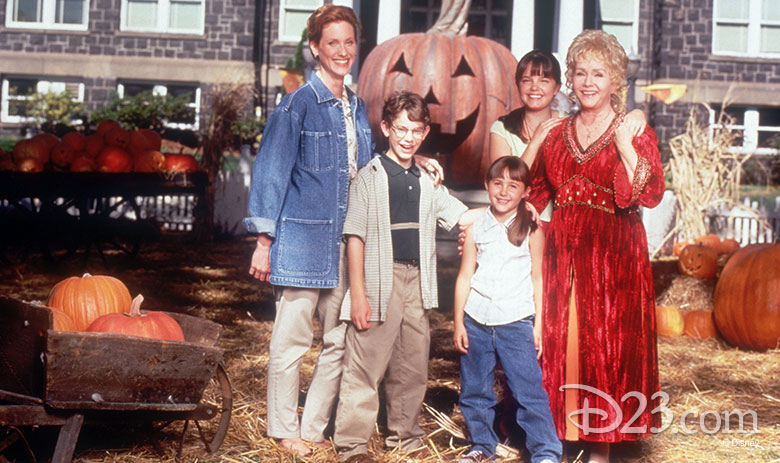 9. Marnie Piper, Halloweentown
Every Halloween we're reminded of what makes Marnie Piper so wonderful. Her classmates may consider her weird for enjoying ghosts and goblins, but she believes in magic and possibilities—and she isn't afraid to admit that she doubts herself: "The truth is, there's nothing special about me." We beg to differ! But once Marnie discovers she's a witch, she does everything she can to live up to her potential; she's proud of who she is and of her family's very special history. If "being normal is vastly overrated," Marnie teaches us that left of center can be a pretty cool place to be!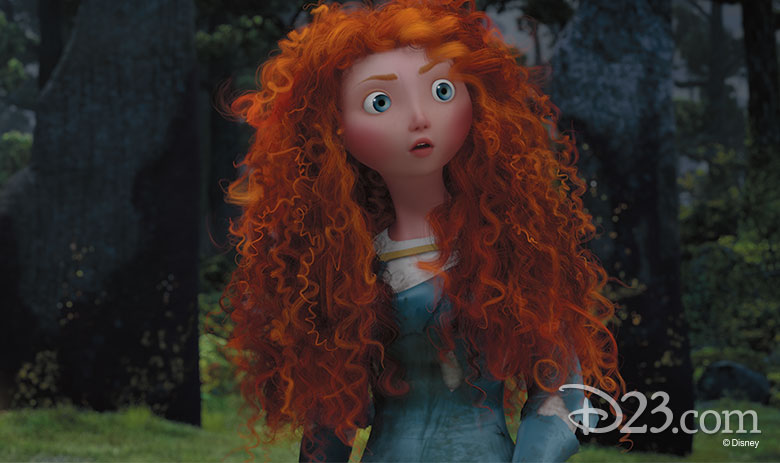 10. Merida, Brave
Merida is often celebrated for her independence, but we can also take note from her ability to learn. Throughout Brave, Merida believes her problems stem from her mother not listening to her—but as her adventure continues, Merida realizes that she also has to listen. While it's a good thing to have strong opinions and beliefs, anyone can benefit from the fact that there is always more to learn.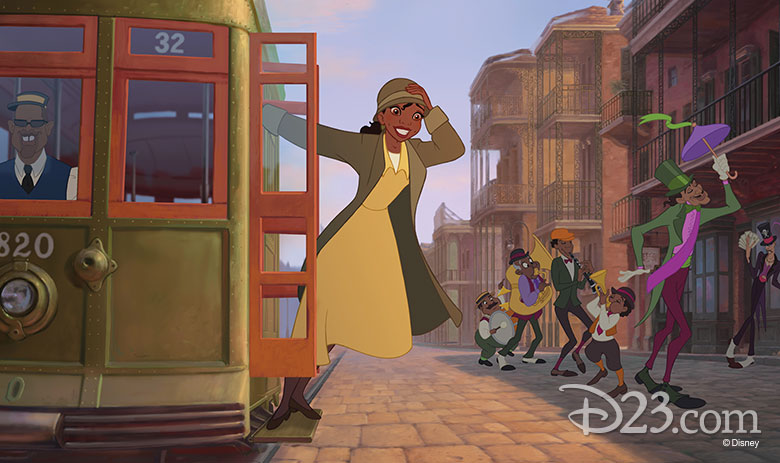 11. Tiana, The Princess and the Frog
Tiana is so hardworking and her entrepreneurial spirit is something that anyone could admire. She understands that you can dream as big as you want but it takes hard work to turn a dream into reality, and just because a dream is hard work doesn't mean it isn't a dream worth having.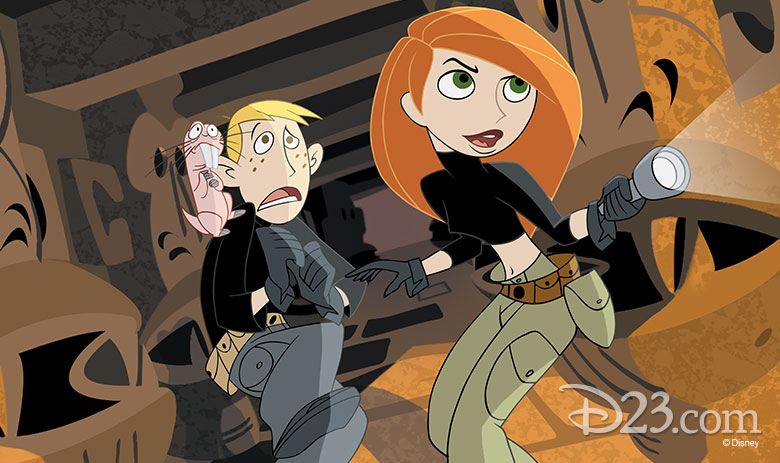 12. Kim Possible, Kim Possible
Kim saves the world because she genuinely wants to help other people, and she lives her life being true to herself, which is a great way to live your own life even if you're not a "basic average girl… here to save the world."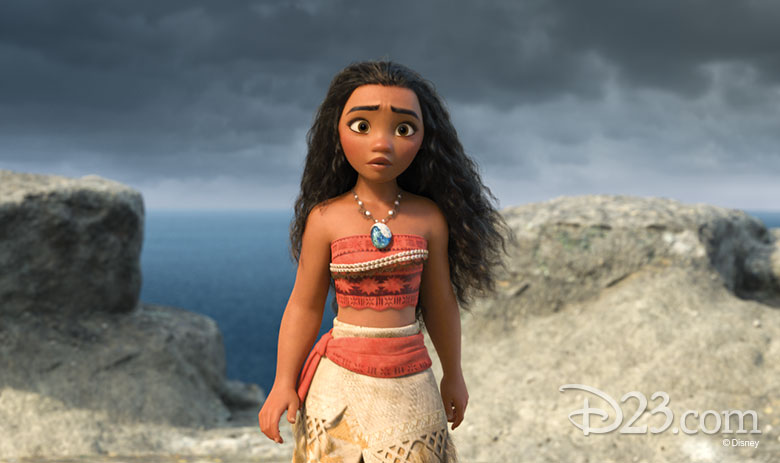 13. Moana, Moana
Last, but certainly not least, is our wayfinder, Moana of Motunui; and yes, we will board her boat and sail across the sea to restore the heart of Te Fiti! She takes responsibility for her village and is willing to give up her dream of going out to sea, and then embarks on what seemed like an impossible task for the sake of her island. Moana recognizes that there are things she doesn't know, but she constantly seeks to improve her skills for the benefit of her people. She has all the qualities of a leader, and you need only look to Moana to summon the strength to be a leader yourself.