By Jocelyn Buhlman
Reading a good book is a thrilling adventure that can sometimes go by too quickly. Have you ever finished a really good book and wished you could live in the world of the story for longer? Well, some of our favorite Disney films give you the chance to do just that! Film adaptations of beloved books let us explore the worlds of our favorite stories in new and exciting ways. We've rounded up some of our favorite live action films based on some beloved books.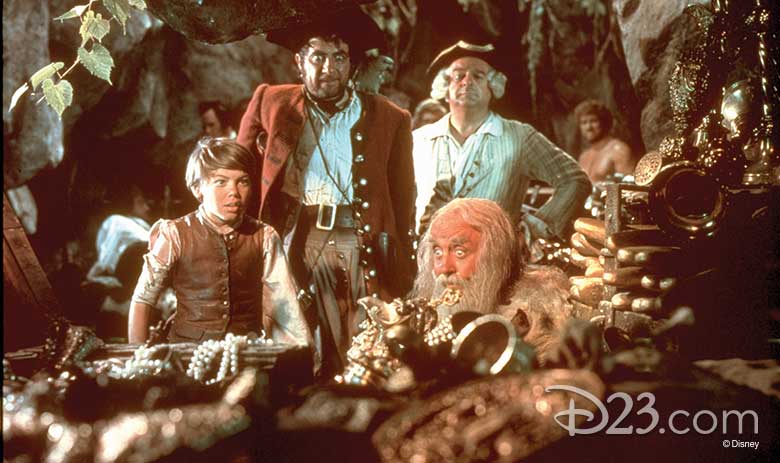 1. Treasure Island (1950)
Arr, if ye be seekin' adaptations of Robert Louis Stevenson's classic adventure novel, there be films aplenty. Perhaps you like your Treasure Island to be the Muppet variety [LINK: https://d23.com/muppet-treasure-island-did-you-know/]—or perhaps you'd rather see a sci-fi twist on the story like Treasure Planet [LINK: https://d23.com/d23-celebrates-15-years-treasure-planet-directors-ron-clements-john-musker/]. However, the original 1950 adaptation of Treasure Island made waves as the first-ever live action Disney film!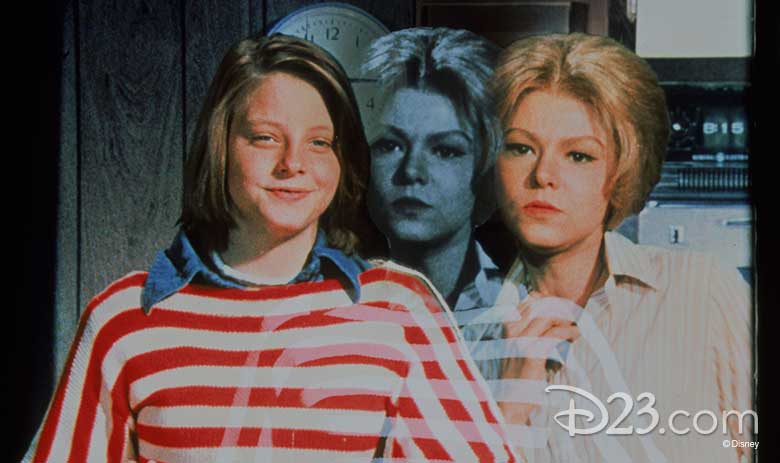 2. Freaky Friday (1976)
This classic tale of mother-daughter switcharoo has been adapted many times [link: https://www.youtube.com/watch?v=UBIf5ishtcY], but the original 1976 version was the first time Disney adapted Mary Rogers' novel of the same name. Its premise is one any kid or parent can relate to—sometimes when we just can't understand each other, it's best to walk a mile in the others' shoes. Of course, this film takes that literally when high schooler Annabell Andrews (Jodie Foster) and housewife Ellen Andrews (Barbara Harris) switch lives one fateful Friday and wacky hijinks ensue—along with heartfelt understanding… and waterskiing.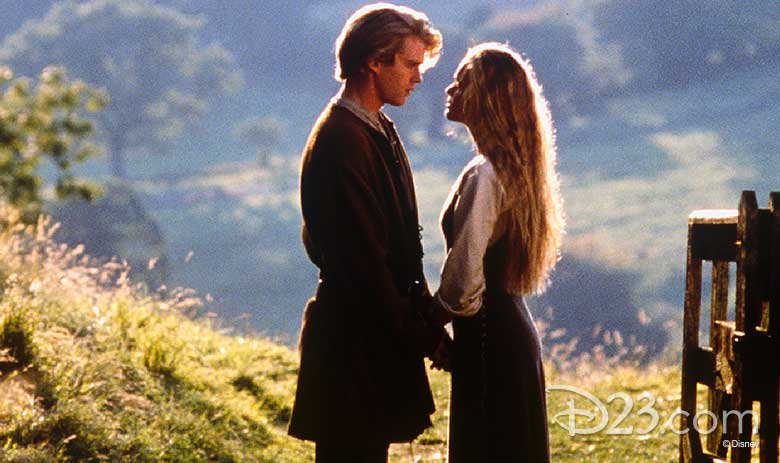 3. The Princess Bride (1987)
An article about film adaptations of books that doesn't mention The Princess Bride? Inconceivable! The beloved adaption of William Goldman's equally endearing novel of the same name has won the hearts of film lovers and fans of the book alike with its cheeky twist on the classic fairy tale, iconic and instantly-quotable dialogue, and beloved characters.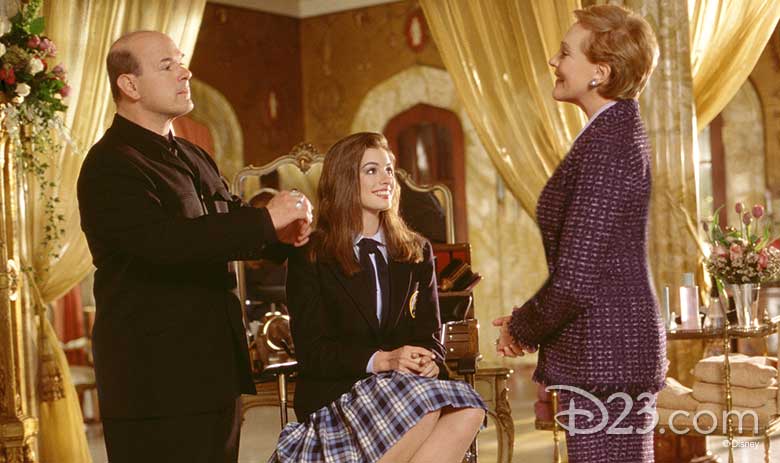 4. The Princess Diaries (2001)
Every day is dramatic enough as it is when you're a high schooler, but what do you do when you have to add "discovering you're the princess Genovia" into the already stressful mix? You don't have to wonder—lucky for you, Mia Thermopolis kept a diary! Her life as a new princess was explored in Meg Cabot's The Princess Diaries book series—and immortalized as a go-to sleepover movie starring Anne Hathaway and Julie Andrews. Mia's story of going from awkward high schooler to… still awkward princess will inspire anyone who feels like they don't quite fit in.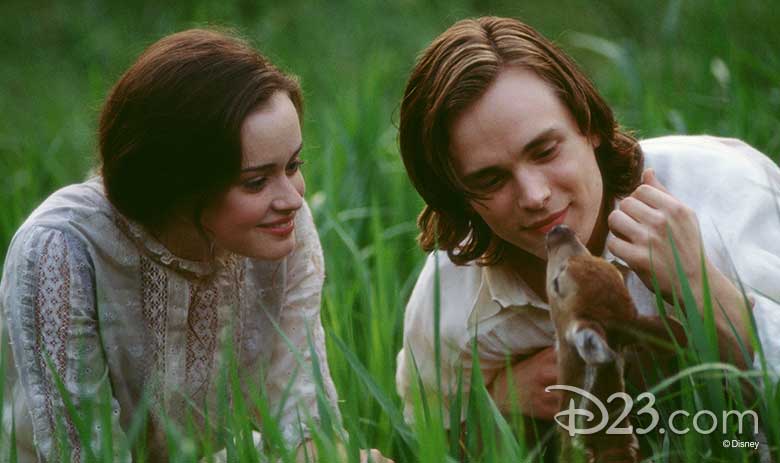 5. Tuck Everlasting (2002)
Natalie Babbit's book about a family that discovers the secret to immortality got the big-screen treatment in 2002. We follow the journey of Winnie Foster (Alexis Bledel) as she tries to break free from her domineering mother and protect the secret of the Tuck family—especially her beloved Jesse Tuck. But she has a serious choice ahead of her: return to her normal life, or stay with the everlasting Tuck family.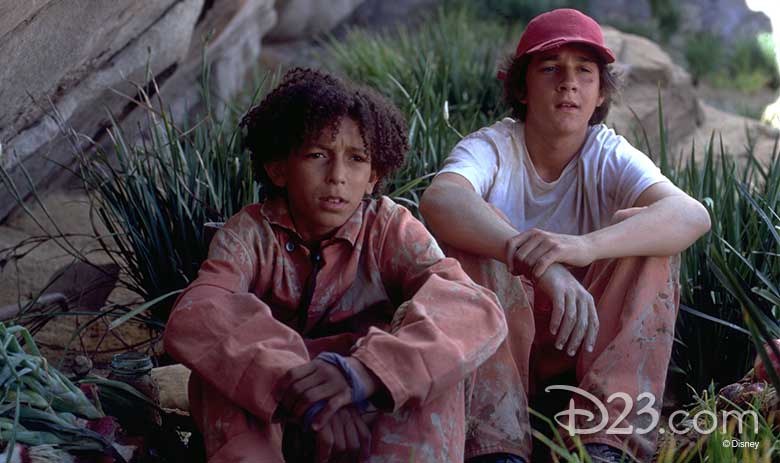 6. Holes (2003)
If you dug Louis Sanchar's award-winning novel about a boy sent to a strange camp where he must dig holes every day, you will equally love the film adaptation of Holes. Starring Shia LaBeouf as Stanley Yelnats, the film chronicles his time digging holes at Camp Greenlake—but the camp's secret could finally help Stanley break his family's curse of bad luck.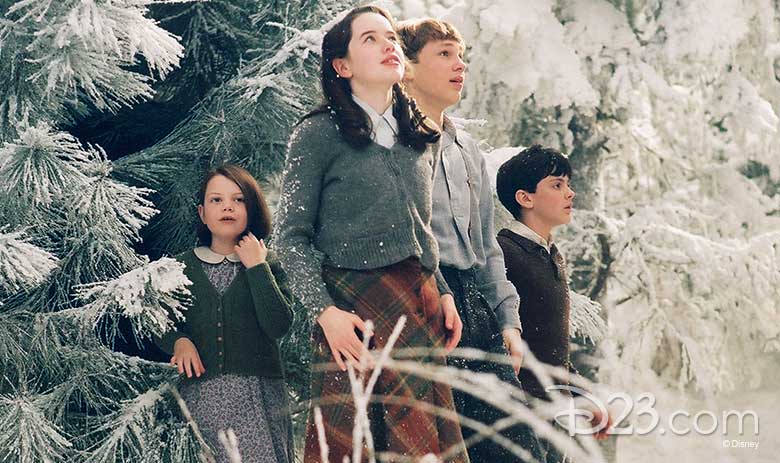 7. The Chronicles of Narnia: The Lion, The Witch, and the Wardrobe (2005)
Based on the first-written book in C.S. Lewis' popular The Chronicles of Narnia series, the film follows the adventures of the Pensivie siblings as they discover a mysterious land inside their wardrobe after a game of hide-and-seek. What starts as the sibling's fun adventure filled with talking animals and strange environments soon becomes an epic battle to save the land of Narnia from the evil White Witch—and fulfill their destinies.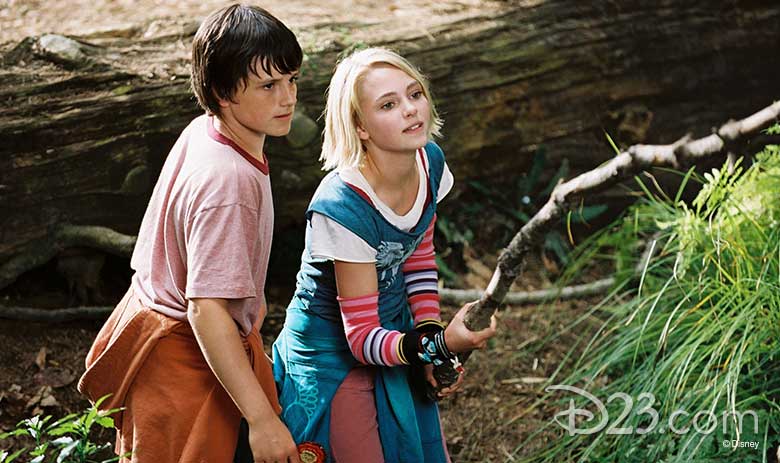 8. Bridge to Terabithia (2007)
Ok, ok, grab your tissues, we'll wait. Both the original book by Katherine Paterson and the film adaptation are well-known for the story's heartbreakingly sad ending—but it also has an inspiring message in the friendship of Jess Aarons (Josh Hutcherson) and Leslie Burke (AnnaSophia Robb) as they explore their imaginations and find the magic in everyday life.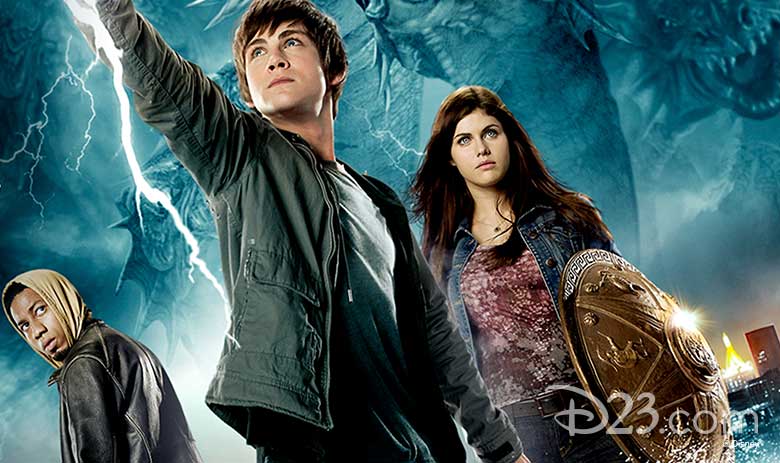 9. Percy Jackson and the Olympians: The Lightning Thief (2010)
While fans of Rick Riordian's stories inspired by Greek mythology recently rejoiced over the news that the books are getting a brand-new series on Disney+, you can watch the 2010 film adaptation of his first Percy Jackson book, The Lightning Thief, right now on Disney+. See the adventures of Percy, Annabeth, Grover, and more of our favorite residents of Camp Halfblood come to life. Camp Halfblood is, of course, the summer camp for children of the Greek gods—including Percy Jackson, the son of Poseidon. With this newfound knowledge comes newfound powers—which he learns to use on his quest to save his mother from Hades, the god of the underworld.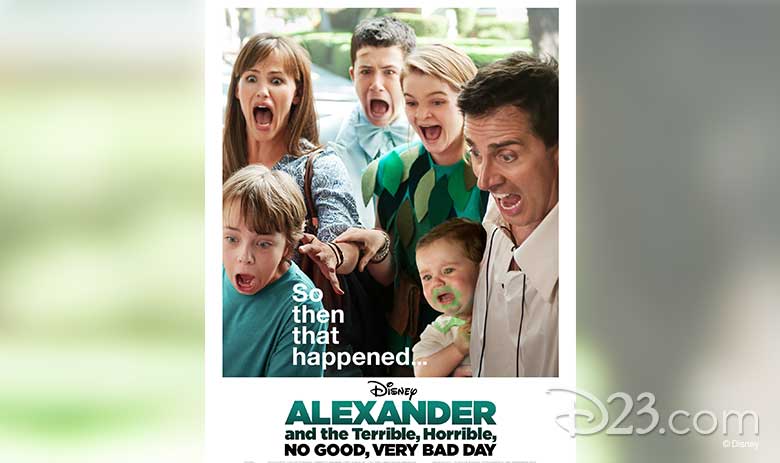 10. Alexander and the Terrible, Horrible, No Good, Very Bad Day (2014)
We could fill up a whole other article about Disney film's based on children's stories (in fact, we have!), but the film adaption of Judith Viorst's classic picture book stands out for its charming expansion upon the original story's simple premise of a single day that just keeps getting worse—not just for poor Alexander, but for his whole, usually upbeat, family.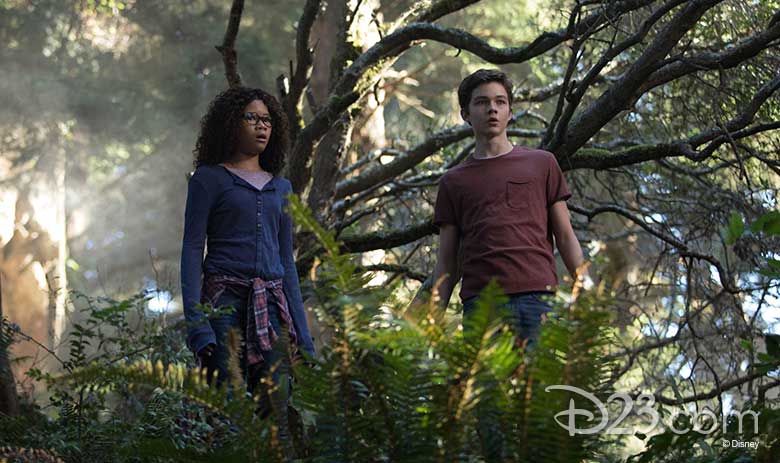 11. A Wrinkle in Time (2018)
What would you do if you were the only normal person in a family of brilliant scientists—but also the only one who could save them all?  Meg Murry finds herself "tessering" through space and time to save her father, with a little help from mysterious celestial beings—Mrs. Which, Mrs. Whatsit, and Mrs. Who. Based on the Newberry award-winning book by Mageline L'Engle, A Wrinkle in Time teaches us how to be warriors—even if not all of us are on cosmic quests like Meg.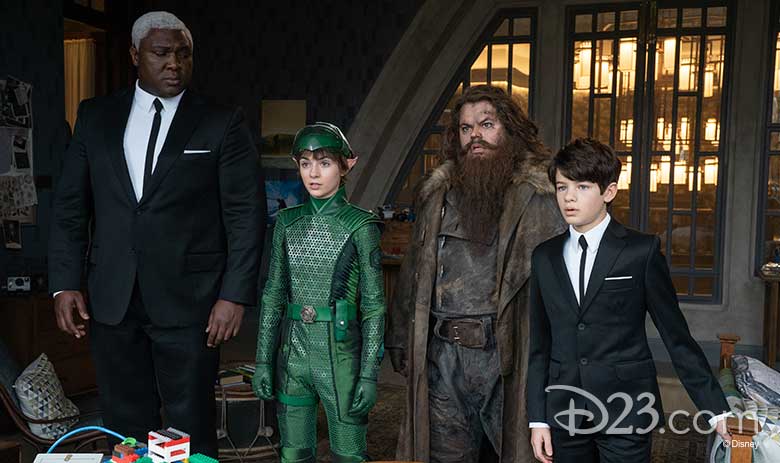 12. Artemis Fowl (2020)
Fans have been eagerly waiting for an adaptation of the book that follows boy genius Artemis Fowl as he delves into the world of magic and fairies—and their wait will soon be over! The film adaptation of Eoin Colfer's first book in his fantastical Artemis Fowl series is now on Disney+. Tune in and discover Artemis' journey to rescue his father—along the way, he'll make some unusual allies and discover a secret magic world like you've never seen before.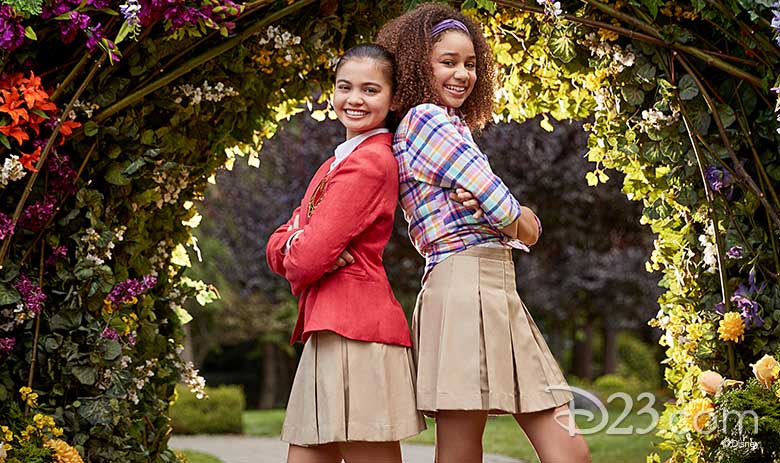 13. Upside-Down Magic (2020)
This enchanting Disney Channel Original Movie (DCOM) conjures up a story of two magically inclined friends, Elinor "Nory" Boxwood Horace and Reina Carvajal, who enroll in the esteemed Sage Academy for Magical Studies to train their skills. Sage Academy is split into five types of magic: Flyers, Fuzzies, Fluxers, Flares, and Flickers. Reina's flashy powers sort her as a Flicker—but Nory's mixed-up shapeshifter abilities place her in a sixth category: Upside-Down Magic. Based on the book series by Sarah Mlynowski, the DCOM follows Nory's adventures as she learns to master her magic and prove she won't give in to the mysterious ways of "shadow magic."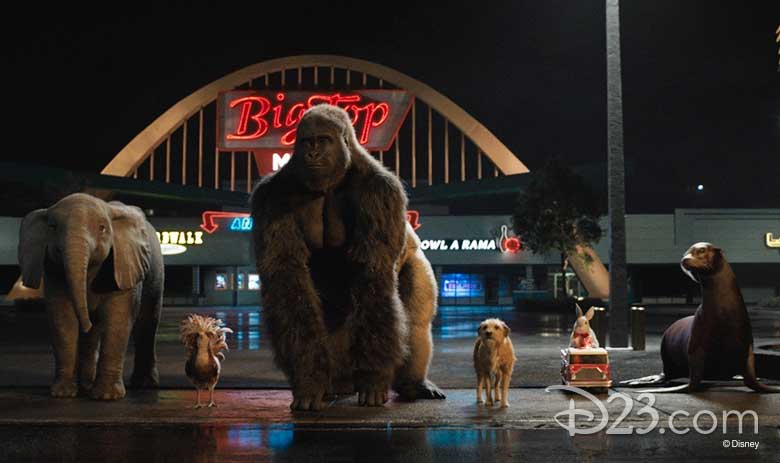 14. The One and Only Ivan (2020)
Based on the children's novel by Katherine Applegate, The One and Only Ivan tells the beloved story of Ivan, a gorilla, who lives at a shopping mall along with Stella the elephant, Bob the dog, and various other animals. Ivan has no recollection of his life before the mall—but when a baby elephant named Ruby arrives, he empathizes with her journey and begins to question the life he knows. Applegate's Newbery Medal-winning story will be brought to life with an impressive hybrid of CGI and live-action when it debuts on Disney+ on August 21.