By Beth Deitchman and Courtney Potter
Does the wag of a dog's tail put a spring in your step? Can a kitten's purr ease your mind and your mood? Is the melodic chirping of a bird always music to your ears? This Sunday, April 11, is National Pet Day, the perfect excuse to dote on those special members of the family who bring so much joy to our lives all year 'round. Disney+ is a pet-lover's stream-come-true, chock full of stories that celebrate the special bond between human and pet—from a majestic mustang to the smallest of goldfish and everything in between. Here are our recommendations for some—but far from all—of the movies and series that spotlight beloved animal companions, as well as the amazing people who look after them. Fair warning: If you aren't already a pet owner, these might just inspire you to become one!
Black Beauty
This timeless reimagining of Anna Sewell's classic novel, which premiered on Disney+ in 2020, demonstrates the magic that happens when the right animal and the right human meet at exactly the moment when they're both in need of connection. Black Beauty is a wild horse born free in the American West, separated from her family and sent to live in a dusty corral that she fears she may never escape. Quiet, gentle horse whisperer John Manly is drawn to Beauty's fiery spirit and adopts her for his training program at Birtwick Stables, though he's unsure that the mustang can ever be tamed. It isn't until the heartbroken horse meets John's niece, 17-year-old Jo Green, whose spirit is also close to breaking, that the two begin to heal together and forge an unbreakable bond that carries Beauty through the different chapters, challenges, and adventures of her life.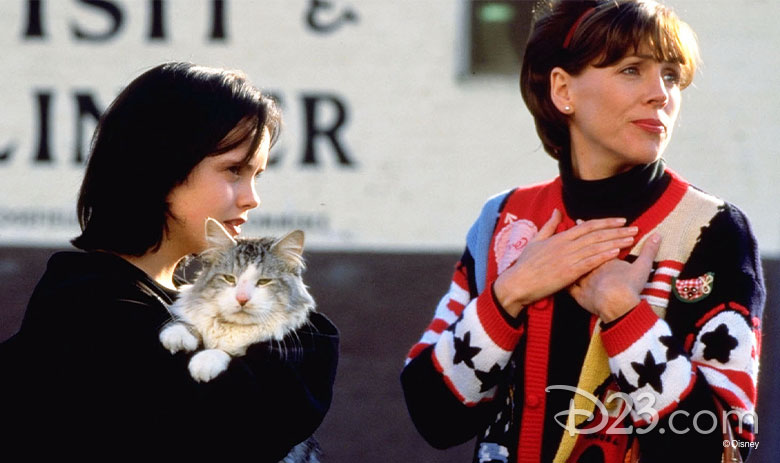 That Darn Cat
Feline nostalgic? Then why not check out this 1997 film—an updated remake of the 1965 feature—that stars Christina Ricci as 16-year-old Patti Randall, whose ho-hum hometown is suddenly transformed into a hotbed of criminal excitement when her faithful tomcat D.C. (aka "Darn Cat") brings home an important clue to a mysterious kidnapping. When Patti teams up with a rookie FBI agent to try to solve the baffling crime, these would-be detectives follow D.C. into some unexpected surprises.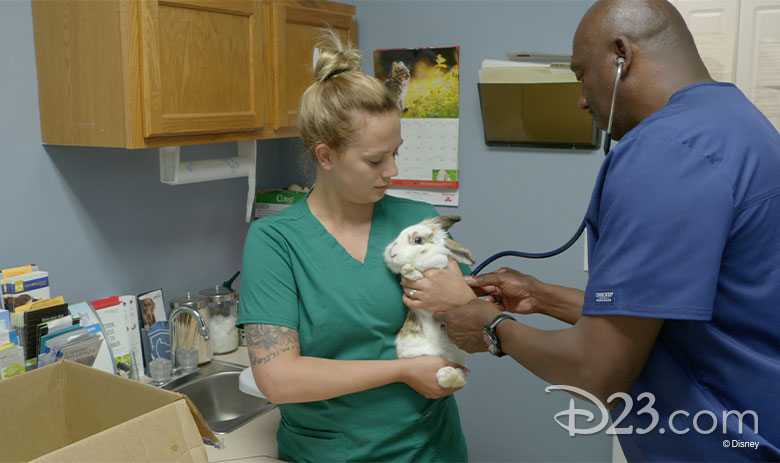 National Geographic's Critter Fixers: Country Vets
There is no such thing as a "normal" day at the office for Dr. Hodges and Dr. Ferguson, longtime friends who own and operate Critter Fixer Veterinary Hospital, located 100 miles south of Atlanta. Their patients deal with every manner of country ailment, and the docs' days are filled with emergency office visits and "farm calls" around rural Georgia, where their cases have included a police dog rushed in with cactus thorns around her eye and a potbelly pig with life-threatening lacerations suffered during an attack by a wild animal. Season 1 of Critter Fixers: Country Vets is available now on Disney+.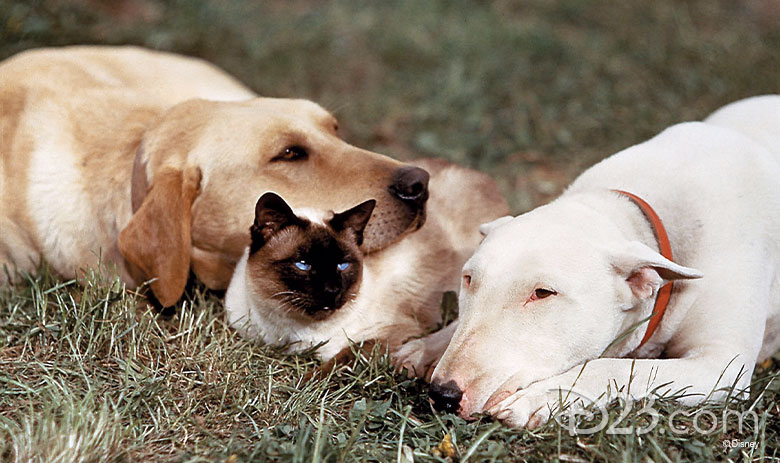 The Incredible Journey
Sometimes ordinary pets find themselves in extraordinary situations, as is the case in this 1963 classic that follows a young retriever, an older bull terrier, and an independent Siamese cat on an amazing adventure in the Canadian wilderness. Together, these unlikely friends protect and care for one another in the face of hunger, rushing rivers, and more perilous obstacles they encounter over the course of their suspenseful journey to find their family… and home.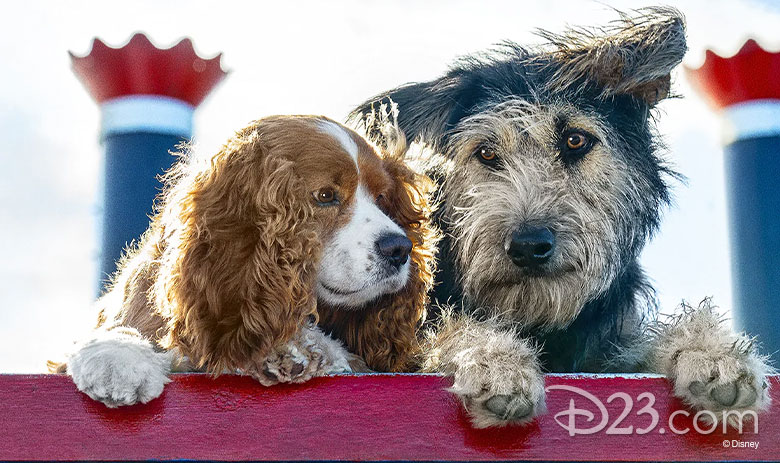 Lady and the Tramp (2019)
Lady, an American Cocker Spaniel, is Jim Dear and Darling's beloved house dog from the moment that she emerges from a pink hatbox. But her entire life changes when a baby enters the picture, and Lady is no longer the center of attention. The arrival of Darling's cat-loving Aunt Sarah makes a challenging situation worse and Lady finds herself alone on the streets. She discovers friendship—and puppy love—with streetwise mongrel Tramp, who teaches her the ways of his world, which he navigates without being tethered to a leash. The 2019 adaptation of the animated classic combined live-action with photorealistic animation and featured a real-life canine cast of rescue dogs that found furever homes when production wrapped.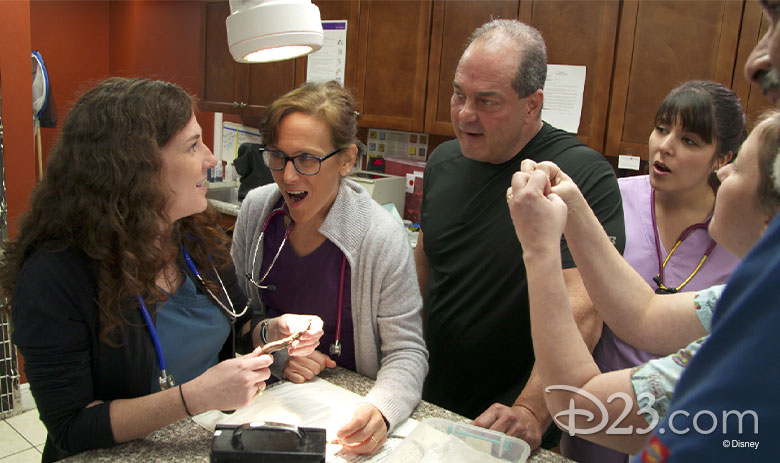 National Geographic's Dr. K's Exotic Animal E.R.
Dr. Susan Kelleher—known colloquially as "Dr. K."—runs South Florida's busy Broward Avian and Exotics Animal Hospital, where she and her staff care for a veritable "who's who" of amazing animals, including fish, birds, reptiles, rabbits, pigs, ferrets, foxes, marsupials, and even primates. "Everything but dogs and cats," says Dr. K. "If it will fit through the door, I'll treat it!" Each episode finds the good doctor caring for these exotic pets while also teaching their owners how to properly look after them.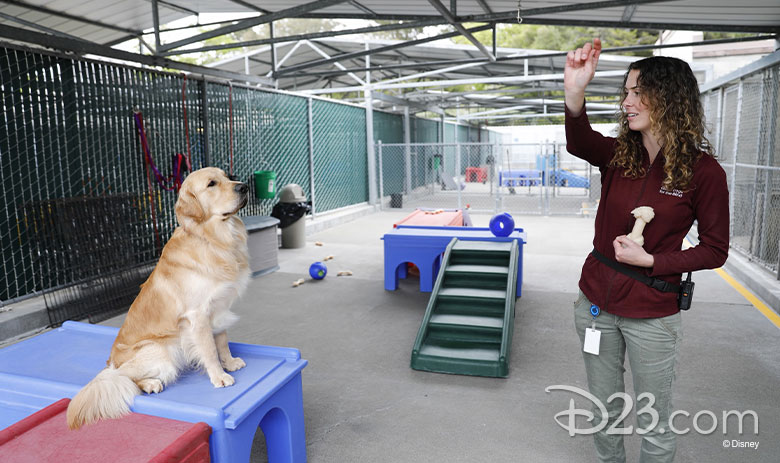 Pick of the Litter
Based on the documentary film of the same name, Disney+'s Pick of the Litter is a six-episode unscripted series that follows a pack of adorable dogs—Paco, Pacino, Tulane, Raffi, Amara, and Tartan—as they embark on the often fascinating, surprisingly suspenseful quest to become Guide Dogs for the Blind. It's the ultimate canine career, and not every pup is right for the job. Who will make the cut? You'll have to watch and see…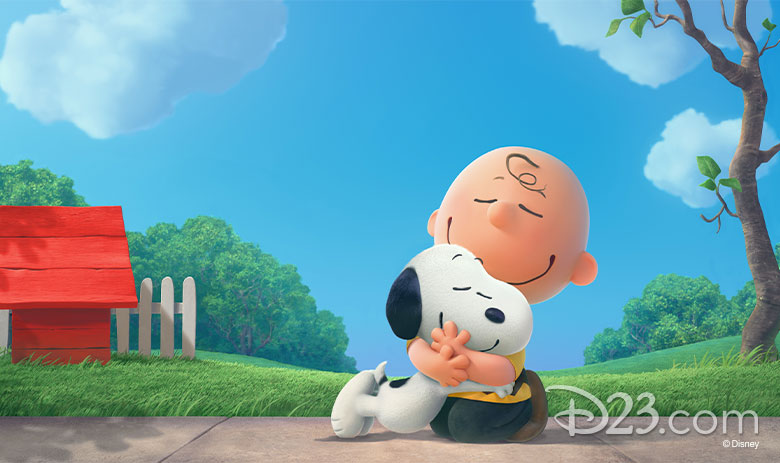 The Peanuts Movie
Yes, you read that correctly—Snoopy and his pals can now be found on Disney+ in 2015's The Peanuts Movie! Charlie Brown (voiced by Stranger Things star Noah Schnapp) is on a mission to become popular in an effort to impress his crush, the Little Red-Haired Girl; meanwhile, Charlie's beloved pooch Snoopy writes a novel about the World War I Flying Ace as he tries to defeat the Red Baron once and for all.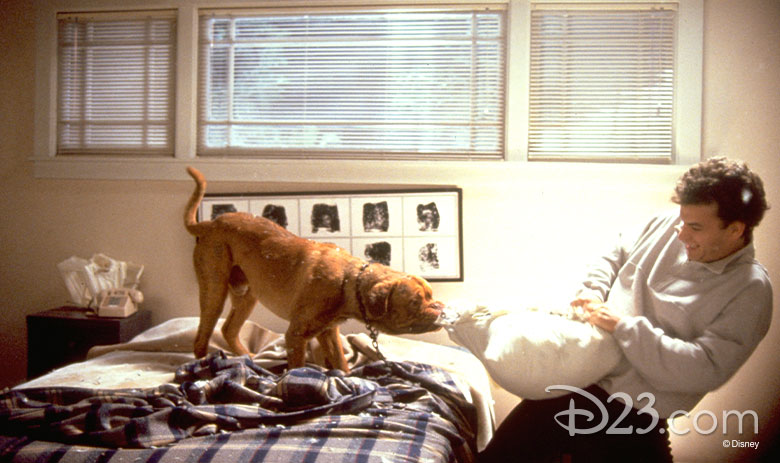 Turner & Hooch
Soon to be a new Disney+ series, the original Turner & Hooch is a 1989 fan-favorite starring Tom Hanks as Scott Turner, a fastidious detective in California's Central Coast forced to care for a late informant's sloppy giant of a dog, Hooch. Hijinks ensue as the seemingly small-town case Turner's been working on gets bigger… and more dangerous. Mare Winningham costars as the town vet, whose care of Hooch fosters a budding romance with Turner.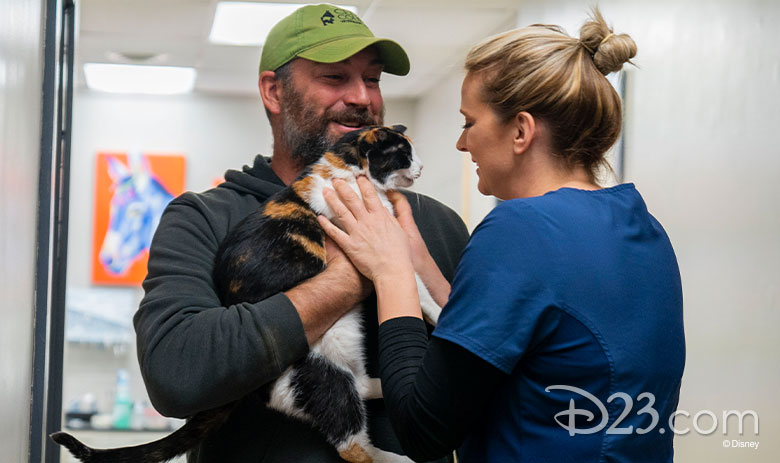 National Geographic's Heartland Docs, DVM
The title of this show essentially says it all: Ben and Erin Schroeder live and work among farmers in America's heartland—where blizzards, tornados, and heat waves present a wide range of challenges, which only the most passionate vets are qualified to handle. The Schroeders have the skills (and the compassion) required of homestead vets, and it's knowledge they're hoping to pass to the next generation. Seasons 1 and 2 are now streaming on Disney+.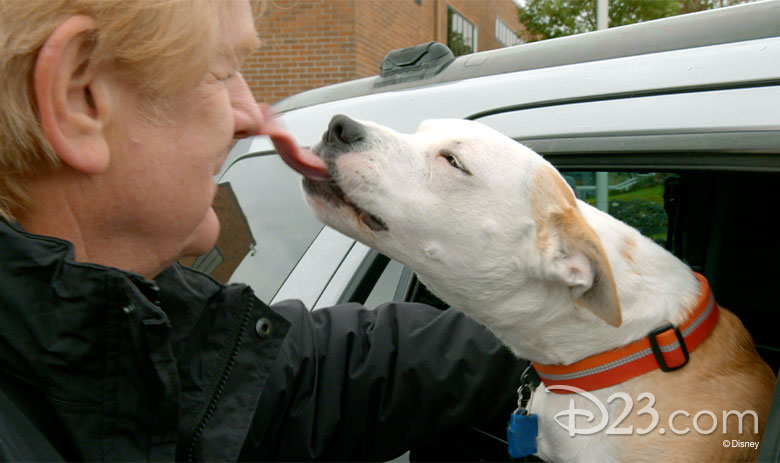 It's a Dog's Life with Bill Farmer
The iconic voice of Goofy and Pluto for more than three decades, Disney Legend Bill Farmer steps out from behind the mic to meet his own favorite characters—dogs! Disney+'s It's a Dog's Life follows Farmer as he crosses the country meeting pups who do incredible jobs, or just bring incredible joy to our everyday lives… including amazing search and rescue dogs; a canine who can surf; and even a pupster who finished a marathon!