By Courtney Potter
On April 22, 1970, a global movement began to honor this little blue planet we call home. Fifty years later, Earth Day (and more recently Earth Month, celebrated during all 30 days of April) continues to call attention to the ways we can nurture and protect Mother Earth, including its incredibly diverse animal population. Disneynature—launched in 2008 to bring the world's top nature filmmakers together to share engaging and inspiring wildlife stories on the big screen—has made a meaningful habit of honoring Earth Month over the years by not only debuting their films in April, but also supporting related organizations and communities through the Disney Conservation Fund.
Disney+ is getting in on the action this month by debuting two brand-new Disneynature films for audiences of all ages to enjoy… but that's not all: They're also offering a curated collection of other Disneynature movies to stream. (As an added bonus, check out Disney+ for some related behind-the-scenes specials on the latest Disneynature titles!) Read on for a rundown of the adventures you can take from the comfort of your very own living room—and don't forget to visit Disneynature.com for more info, including some super-fun educator's guides and activity packets for several of the films!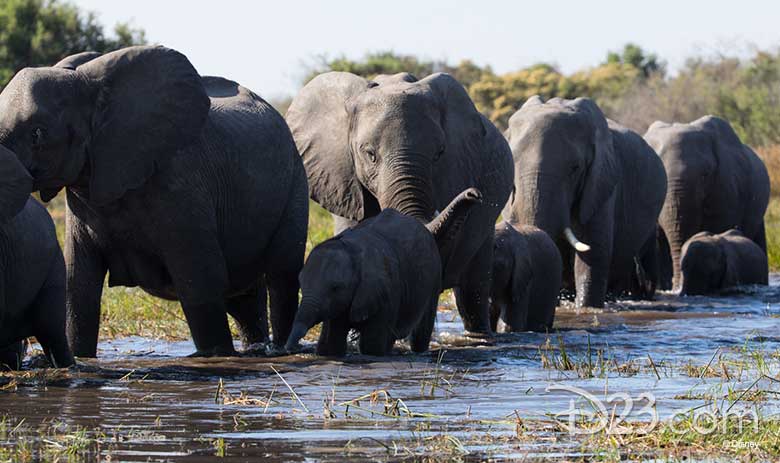 Elephant
Elephant follows African pachyderm Shani and her spirited son Jomo as their herd makes an epic journey hundreds of miles across the vast Kalahari Desert. Led by their great matriarch, Gaia, the family faces brutal heat, dwindling resources, and persistent predators as they follow in their ancestor's footsteps on a quest to reach a lush, green paradise. In honor of the film, Disneynature and the Disney Conservation Fund are supporting Elephants Without Borders, an organization working in Botswana to ensure people and elephants thrive. See Elephants, narrated by Meghan, Duchess of Sussex, on Disney+ beginning April 3.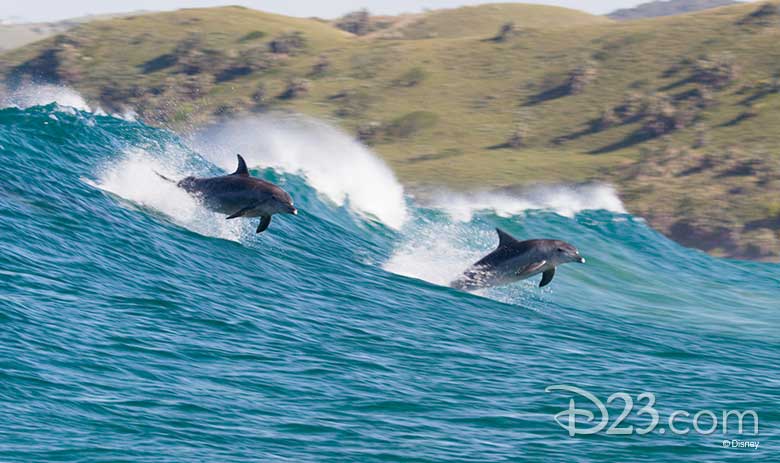 Dolphin Reef
Also premiering on April 3 is Dolphin Reef, narrated by Oscar® winner Natalie Portman; created with Disneynature's signature storytelling style, the film introduces Echo, a young Pacific bottlenose dolphin who can't quite decide if it's time to grow up and take on new responsibilities. Dolphin society is tricky, and the coral reef that Echo and his family call home depends on all of its inhabitants to keep it healthy.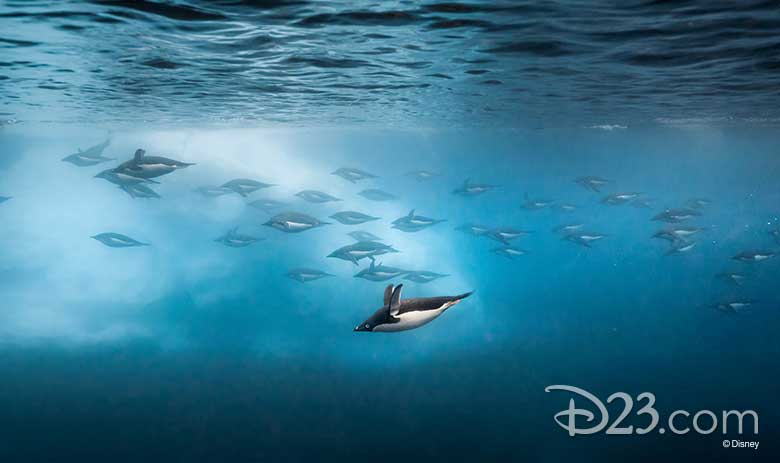 Penguins
Additionally, last year's Disneynature theatrical release is making its Disney+ debut on April 3! Penguins, narrated by Ed Helms, is a coming-of-age story about an Adélie penguin named Steve who joins millions of fellow males in the icy Antarctic spring on a quest to build a suitable nest, find a life partner and start a family. None of it comes easily for him, especially considering he's targeted by everything from killer whales to leopard seals, who unapologetically threaten his happily ever after.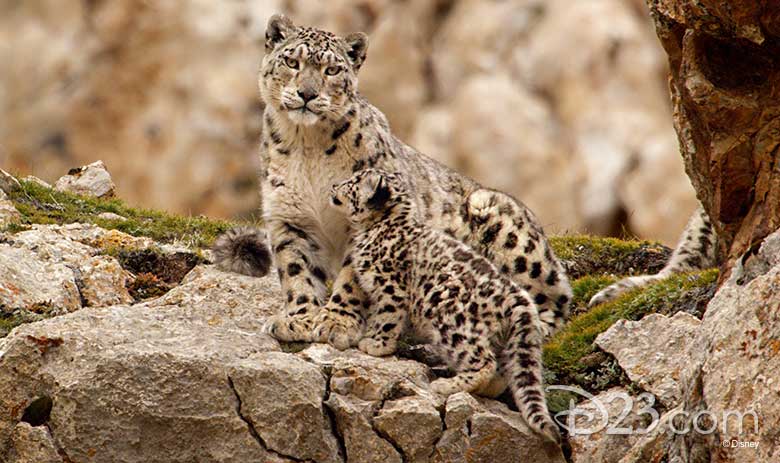 Born in China
Narrated by John Krasinksi, Born in China follows the adventures of three different animals—the panda, the golden monkey, and the snow leopard—and their families. The film navigates the vast terrain, from the frigid mountains to the heart of the bamboo forest, on the wings of a red-crowned crane… showcasing beautiful, intimate family moments captured on film for the first time ever. This 2017 Disneynature release is now available on Disney+.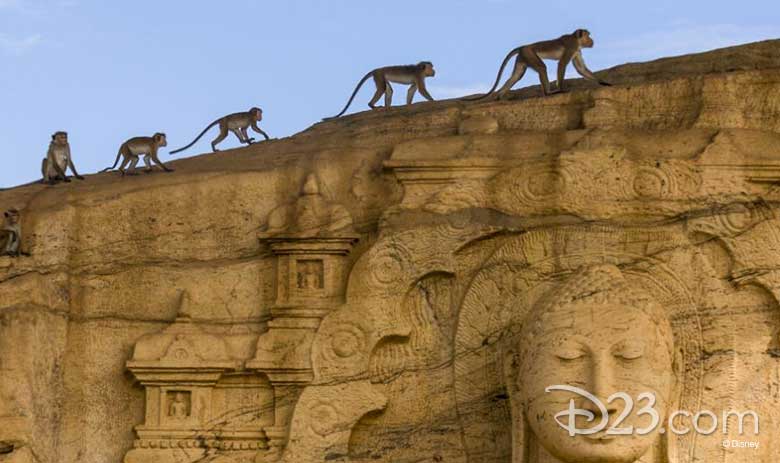 Monkey Kingdom
Set among ancient ruins in the storied jungles of South Asia, 2015's Monkey Kingdom follows Maya, a resourceful monkey who finds her world forever changed when she welcomes her son Kip into her colorful extended family. The film captures all manner of magical footage as Maya strives to keep Kip safe through unexpected—and sometimes perilous—adventures. These truly adorable monkeys will make you laugh, and warm your heart, as Maya realizes her dreams for Kip's future. With narration by Emmy® winner Tina Fey, this film is now streaming!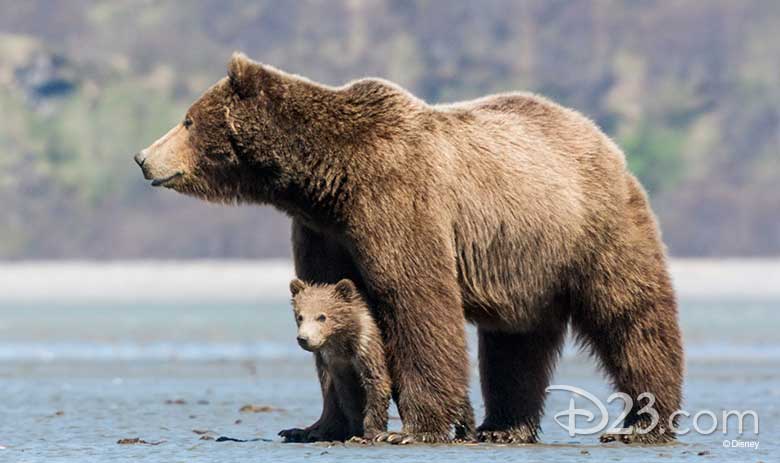 Bears
This Disneynature film, released in 2014, showcases a year in the life of a bear family. Mother Sky is committed to teaching her two impressionable cubs, Amber and Scout, about life's most important lessons. Set against an incredible Alaskan backdrop, their journey begins as winter ends; emerging from hibernation, the three face the bitter cold and an exciting (but very risky) outside world. Follow along as this endearing family learns to live life to its fullest in one of the planet's last great wildernesses. Bears, narrated by Oscar nominee John C. Reilly, is now available on Disney+.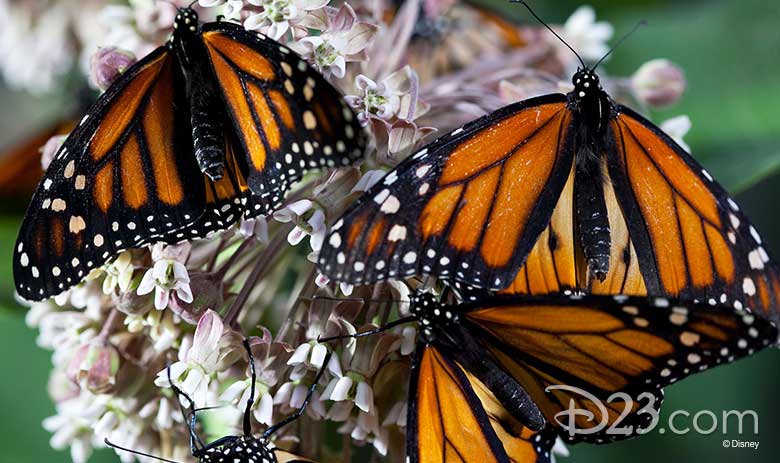 Wings of Life
Who knew a story about small winged creatures (and the natural world around them) could be filled with so much drama and intrigue? Narrated by Oscar winner Meryl Streep, this intimate and unprecedented look at butterflies, hummingbirds, bees, bats, and flowers is a celebration of life, as a third of the world's food supply depends on these incredible—and increasingly threatened—creatures. This 2013 Disneynature release is ready to stream on Disney+!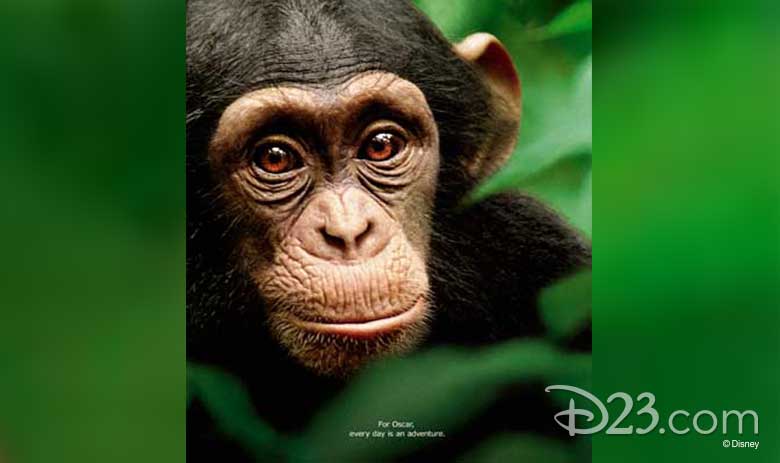 Chimpanzee
Journey deep into the African rainforest and meet Oscar, an adorable lil' chimp with a thoroughly entertaining approach to life—and his remarkable story of individual triumph and family bonds. The world is a playground for Oscar and his fellow young chimps who love creating mayhem; full of curiosity, with a joyful zest for discovery and a love for mimicking others, Oscar—along with his family—navigate the complex territory of the forest. This 2012 film, narrated by Disney Legend Tim Allen, can be streamed now.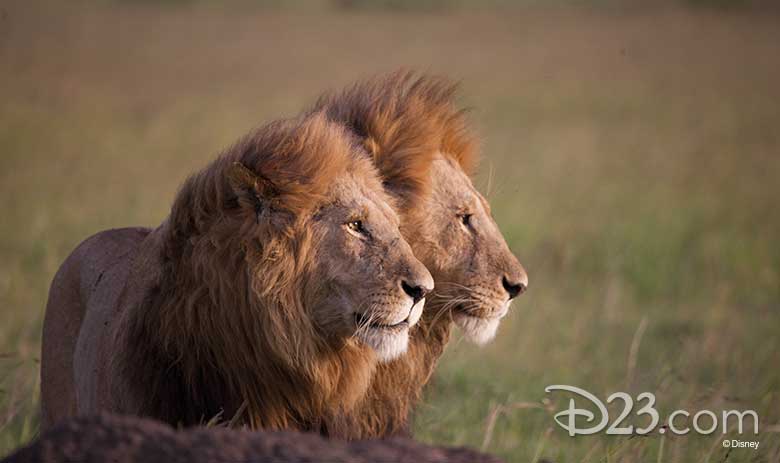 African Cats
Narrated by Samuel L. Jackson, 2011's African Cats is an epic true story set against the backdrop of one of the wildest places on Earth—capturing the love, humor, and determination of the majestic kings of the savanna. You'll meet Mara, an endearing lion cub who works to grow up with her mother's strength, spirit, and wisdom; Sita, a fearless cheetah and single mother of five mischievous newborns; and Fang, a proud leader of the pride who must defend his family from a rival lion and his sons. Watch it on Disney+!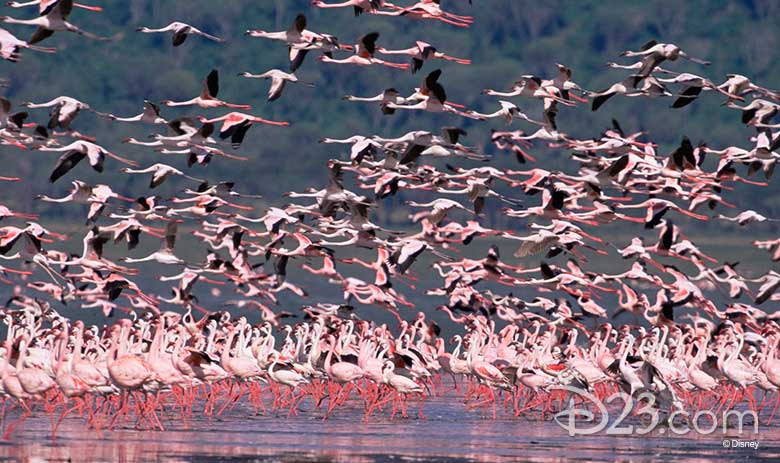 The Crimson Wing: Mystery of the Flamingos
In a place like no other on the planet, the dramatic and desolate Lake Natron in northern Tanzania, 2008's The Crimson Wing bears witness to a spectacle unlike anything audiences have seen before: a million crimson-winged flamingos arriving to continue the circle of life. Focusing on the adventures of a single chick, and set against a backdrop of never-before-filmed landscapes, this Disneynature film is narrated by journalist Mariella Frostrup and is now available for streaming.