By Jeffrey Epstein
Fans of Alias recall that in virtually every episode, our heroine, double-agent Sydney Bristow, would go undercover in a foreign country to stop the bad guys, help the good guys, and save the world. But what people may not realize is that many of those foreign countries were actually scenes shot on the Walt Disney Studios Lot in Burbank! As the ABC hit celebrates its 15th anniversary, we look at a few spots on the lot used when filming the show—both as they appeared on the series and as they look today.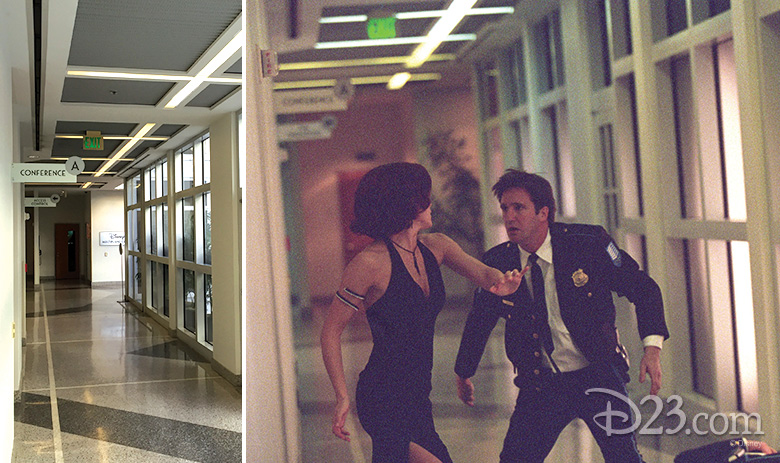 Here we see Sydney (Jennifer Garner) going to blows with an enemy. This was actually shot in the Frank G. Wells Building, home to the Walt Disney Archives!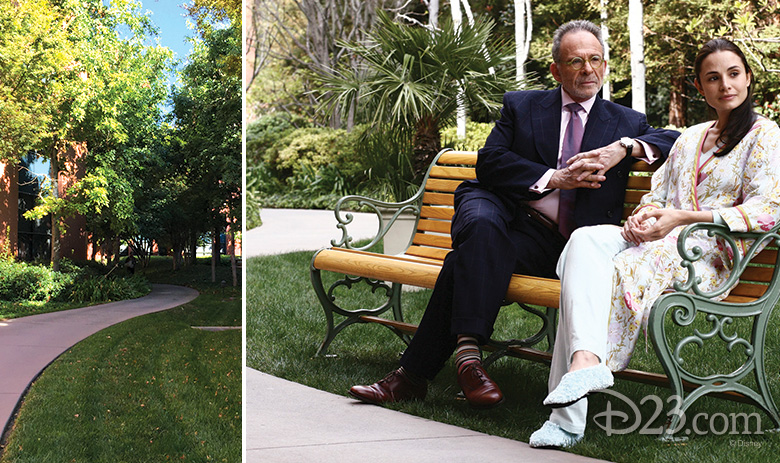 Arvin Sloane (Ron Rifkin) spend a great deal of time waffling between good and evil, even when it came to his daughter Nadia (Mia Maestro). Here the two sit on a bench—one of many on the Disney lot—next to the Team Disney Building.
Jennifer Garner looks great in this promotional shot for the show, which was taken in a hallway of the original Animation Building.
Members of D23 get to see these "Alias areas"—and many more—when taking tours of the Studio lot. Check under D23 Events for when the next tour will take place.