By Max Lark
There's an old Walt Disney Imagineering adage that goes like this: Question: "How many Imagineers does it take to change a light bulb?" The answer? "Why a light bulb?" That kind of beyond-the-limits thinking is vividly on display in "To Infinity and Beyond"—the final installment of the much-talked-about Disney+ docuseries The Imagineering Story. D23 recently had the chance to screen the episode, which streams on Disney+ beginning Friday, and after checking it out—alongside director Leslie Iwerks and an array of Imagineers who make appearances in the finale—and we found it to be the perfect conclusion to the revealing, candid, often-funny The Imagineering Story docuseries. Here are 7 reasons you can't miss the final episode of this compelling docuseries.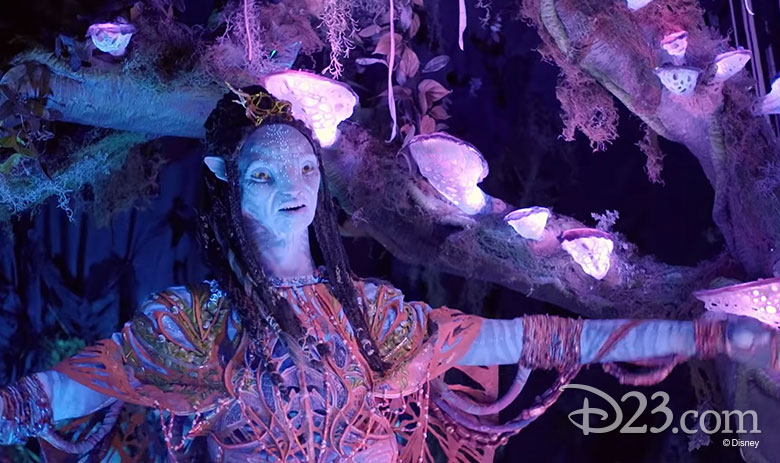 1. Provides looks at some of the latest and greatest theme park lands and experiences in Disney Parks and Imagineering history. The episode travels around the globe to go behind the scenes of the making of Shanghai Disney Resort, Pandora – The World of Avatar, and Star Wars: Galaxy's Edge, and more. Trust us: There's tons of behind-the scenes footage you've never seen!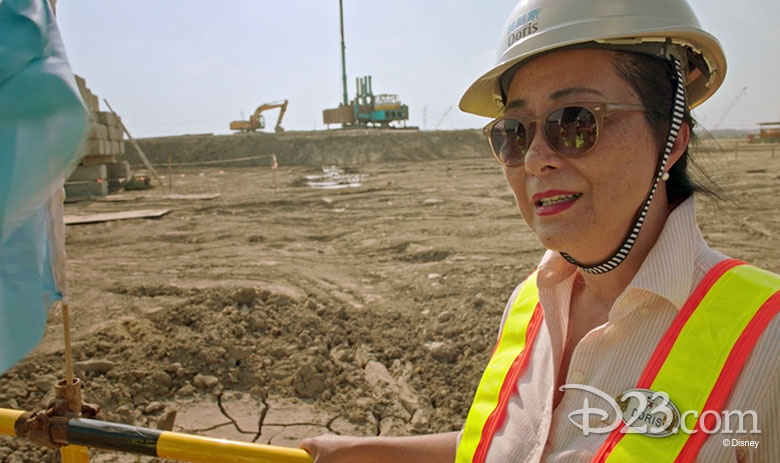 2. Offers candid looks at the daunting challenges Imagineers face on a daily basis. You think your job is hard? Watch the sequence about the design and construction of Shanghai Disney Resort—it's one that left this viewer dripping with empathy for everyone involved in a project that presented so many seemingly insurmountable challenges. A sequence of Doris Woodward, an executive creative producer at WDI, trudging through a vast mud plain and pointing out where the Enchanted Story Castle would be built, provided undeniable proof that this was an undertaking of gargantuan—and downright frightening—proportions. But "To Infinity and Beyond" reveals that it was worth all the "blood, sweat, and fears."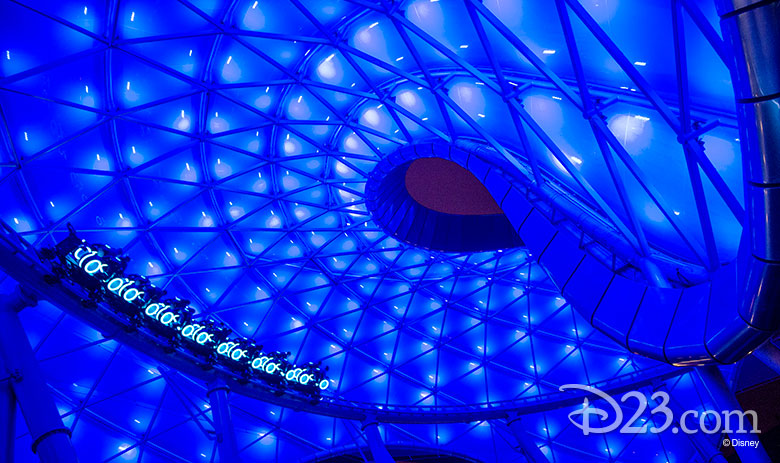 3. Provides macro and micro views of Walt Disney Imagineering talents and capabilities. Interspliced with scenes of building TRON Lightcycle Power Run – Presented by Chevrolet, the Gardens of Imagination, and the Enchanted Story Castle are a series of charming vignettes proving that Imagineers sweat the small stuff about as well as anyone. Don't miss sequences of Doris Woodward working with tile cutters, or artisans from China learning from Disney counterparts how to shape mud on building surfaces.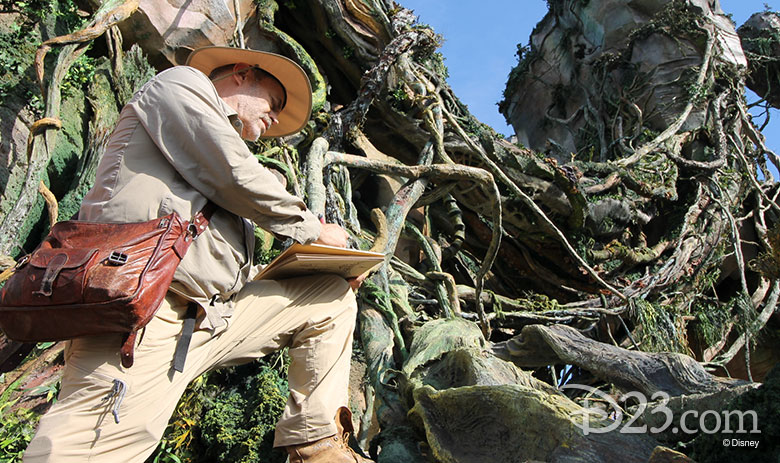 4. Reveals Secrets behind the construction and architecture of the otherworldly realm of Pandora – The World of Avatar. In his inimitable fashion, Portfolio Creative Director Joe Rohde takes viewers on a unique tour behind the scenes of the making of this fantastical world, explaining how trompe l'oeil vines actually mask the architecture that creates the illusion of floating terrain. You also won't want to miss an under-the-"skin" look at the Na'vi Shaman of Songs; 42 actuators in the head of this Audio-Animatronics® figure and revolutionary "skin" make this mesmerizing figure one of the most dazzling ever built.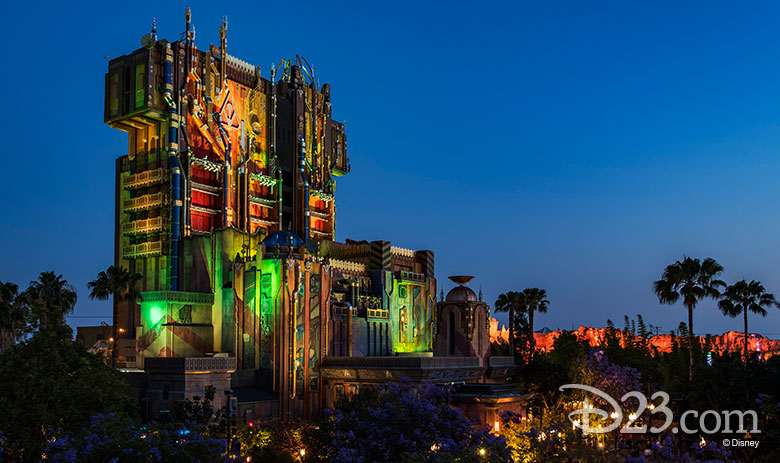 5. Shows how no matter the limitations, Imagineers exceed expectations. Rohde adds fascinating insight about Guardians of the Galaxy – Mission: BREAKOUT!, explaining that the goal of the attraction was to replace a tone of terror with one of pure unabashed irreverence. In a panel held after the screening, Rohde explained that the attraction has "an elevator—that's what it is." But he added that they could change the tone of the attraction by varying the up-and-down elevator movement. He compared the new effect to when you throw a baby up in the air and catch him or her. "The baby giggles because it's a great feeling." Makes perfect sense to us!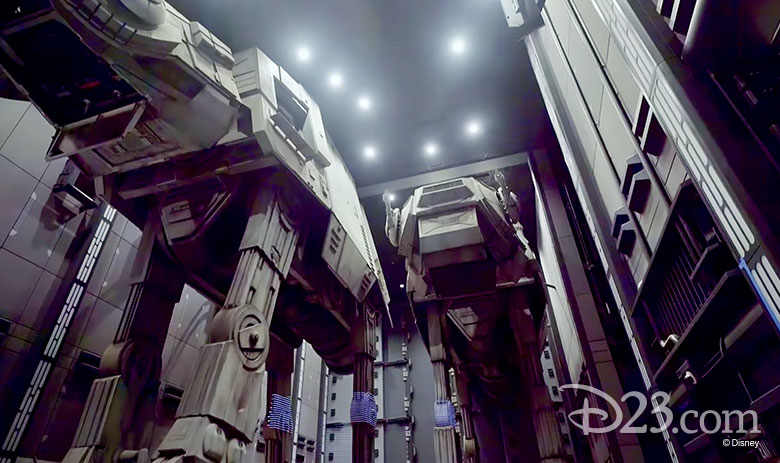 6. Delivers plenty of behind-the-scenes footage of the making of Star Wars: Galaxy's Edge. "To Infinity and Beyond" also travels to a galaxy far, far away with fascinating sequences showing the building of Star Wars: Galaxy's Edge's two signature attractions and the planet Batuu. Again, you haven't seen these goodies before!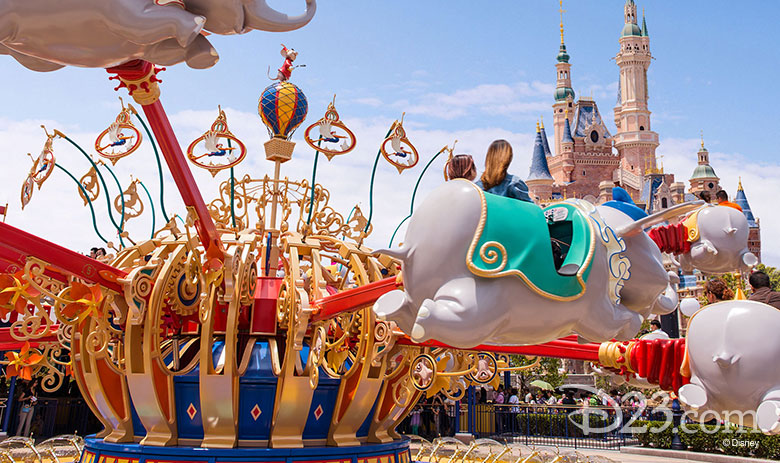 7. Poignantly reveals that Walt Disney Imagineering is all about family. After viewing the Sturm und Drang—the storm and stress—of completing Shanghai Disney Resort, there are wonderful sequences showing families enjoying many of its attractions. Their faces are ones of unbridled joy. And Imagineers know their jobs are all about making families around the world happy. But what about the team at Imagineering? It turns out they're a pretty strong family, as well. Walt Disney Imagineering President Bob Weis spoke at the event about how Imagineers are used to working on projects that they can't talk to their families about—but they still have their Imagineering families to share their work dreams with. Joe Rohde revealed that if there is any problem in the course of a project, "Get it on a table and show it to the team. Maybe it isn't even a problem." In virtually every frame of "To Infinity and Beyond" and every episode of The Imagineering Story—that feeling that everything Imagineers do is for families—Disney guests and each other—is what helps make Walt Disney Imagineering so special. Creating happiness is hard work: But it's the best job in the world.