By Beth Deitchman
There are so many things to be thankful for this year across the worlds of Disney, but Disney+ has to be at the top of our list. And after a day of cooking, cleaning, carving, and conversation, it's hard to imagine anything more heavenly than curling up on the couch to watch a movie. Before you and your family dig in to the Thanksgiving leftovers, why not dig in to one of these beloved films?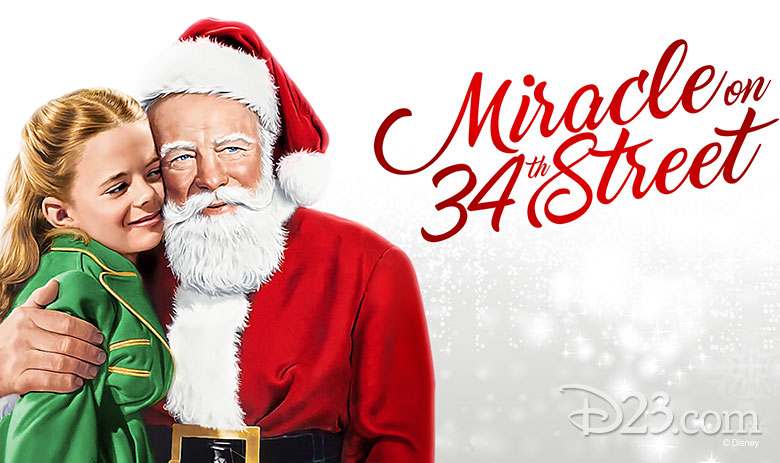 Miracle on 34th Street (1947)
For many, an annual viewing of this Santamental favorite from 20th Century Fox is as much a Thanksgiving tradition as turkey with all the trimmings. Edmund Gwenn stars as an elderly gentleman named Kris Kringle, who—in addition to being the best department store Santa Claus ever—fills almost everyone he meets with Christmas spirit. But after Kris is declared insane and placed on trial in New York City, people whose feelings about Santa range from "ho ho ho" to "ho ho no" find themselves seriously questioning their beliefs.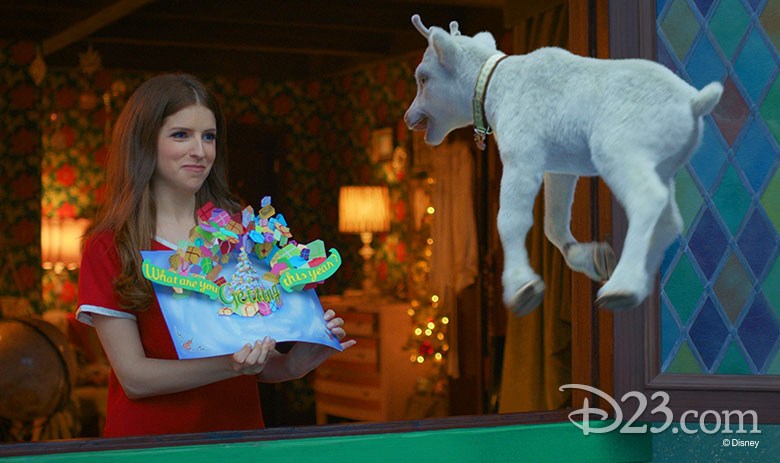 Noelle (2019)
Here's a new kind of Santa Claus story, and it's been tailor-made for the brand-new streaming service. Anna Kendrick stars as the Disney+ Original's title character, Noelle, for whom Christmas is truly the family business, since her father is Kris Kringle himself. As her brother Nick prepares to spend his first Christmas steering Santa's sleigh and delivering joy to children around the world, the pressure becomes too much for him. When his sister suggests that Nick take a break for a few days, that break turns into, well, longer, and it's up to Noelle to find Santa and save Christmas.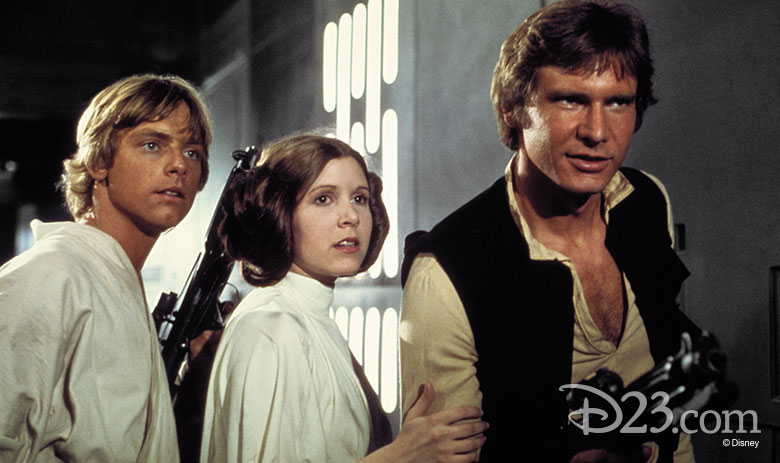 Star Wars: A New Hope : Episode IV (1977)
Before the suns set on the Skywalker Saga in Star Wars: The Rise of Skywalker, go back to where it all began: Episode IV. Whether you're so well-versed in the ways of the Force that you can recite favorite lines along with the characters, or you're looking to pass along your vast Jedi knowledge to the Padawan in your life, you can't go wrong with A New Hope. Watch it now to re-live the magic of the beginning of Luke's journey from farmboy to one of the greatest Jedi the galaxy has ever known; the first spark between Han and Leia that ignited one of cinema's most iconic romances; and to hear again that first ominous breath emanate from Darth Vader's helmet. This is the family movie night you're looking for.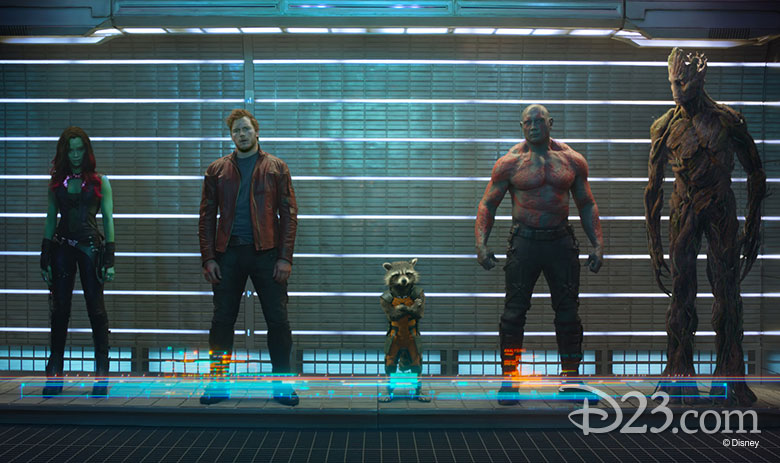 Guardians of the Galaxy (2014)
It's likely that your holiday table will include folks who know the Marvel Cinematic Universe backward and forward, along with novices who will stare at you blankly when you tell them that you love them 3,000. But turn on the first Guardians of the Galaxy film, and you will bridge these two factions. GOTG stands on its own as an introduction to an unforgettable group of disparate misfits—Peter Quill, aka Star-Lord; gun-toting raccoon Rocket; tree-like humanoid Groot; the deadly and enigmatic Gamora; and the revenge-driven Drax the Destroyer—as well as a thrilling adventure that sets up key events in the Infinity Saga. Plus, the film's killer soundtrack will have even the most reticent toes tapping before they know it.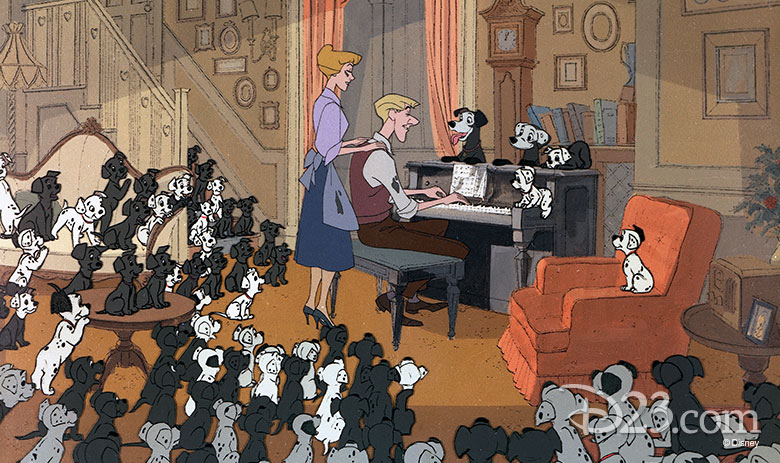 One Hundred and One Dalmatians (1961)
Holiday gatherings can be fraught with opposing viewpoints. Case in point: Cranberry sauce—canned vs. home-made? It can be polarizing. But who doesn't love dogs—especially when there are 101 to love? And rest assured, the spirited discourse One Hundred and One Dalmatians will inspire might include which pup is the most adorable (we're partial to Rolly), which tune is the most hummable (um, "Cruella De Vil," of course), and—from the youngsters among your group—can we get a puppy? (We'll let you handle that one!)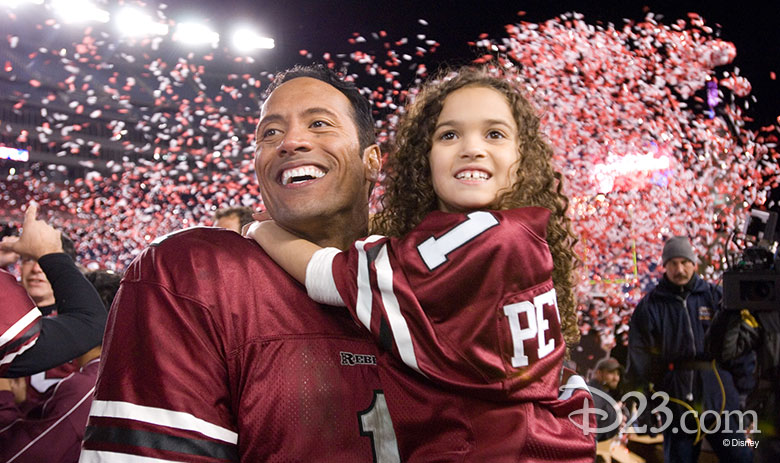 The Game Plan (2007)
If you're looking to bring football into your holiday without committing to four quarters of an actual game, consider this family comedy starring Dwayne Johnson as Joe Kingman, a famous Boston quarterback who has to tackle his biggest challenge yet: fatherhood. As the big game approaches, Joe begins to discover that the most meaningful win he can achieve is the heart of the one fan who matters most, his 8-year-old daughter.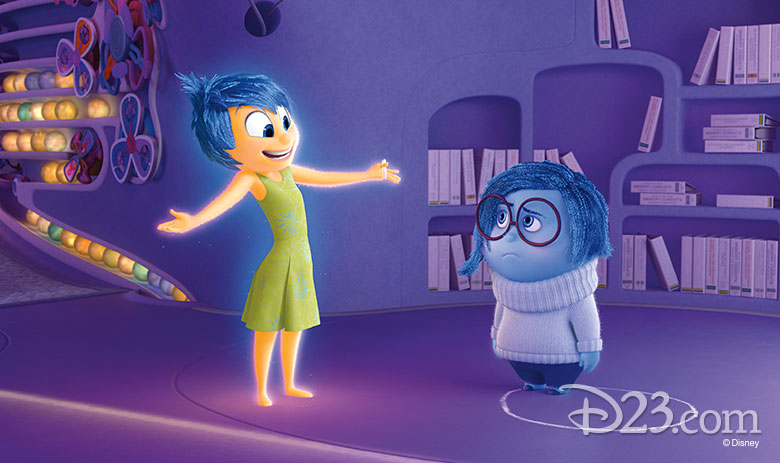 Inside Out (2015)
Joy. Fear. Anger. Disgust. Sadness. While there's no doubt that Joy will be manning the console throughout your holiday season, Disney and Pixar's Inside Out serves as a perfect reminder that her fellow Emotions play an important role in everyone's inner life, as well. The film features a hilarious cast—led by Amy Poehler and Phyllis Smith as Joy and Sadness, respectively, with Bill Hader as Fear, Lewis Black as Anger, Mindy Kaling as Disgust, and Richard Kind as the incomparable Bing Bong—along with a moving and relatable story about what a bumpy road growing up can be.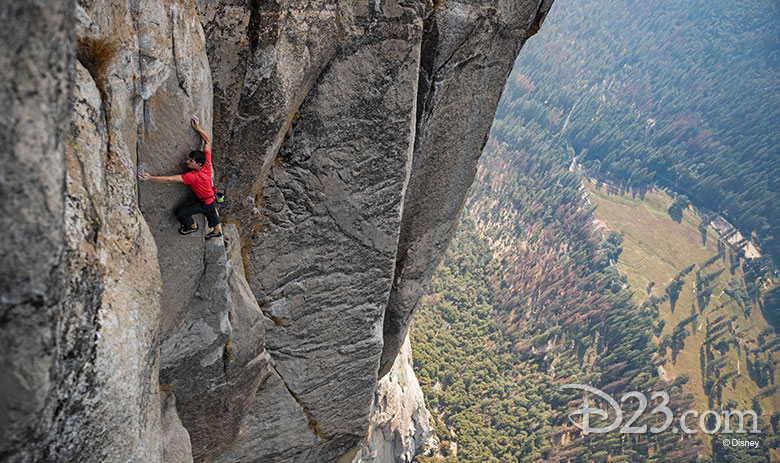 Free Solo (2018)
Free solo climber Alex Honnold sets out to achieve what would seem to be a truly superhuman feat: scaling the face of the 3,200-foot El Capitan in Yosemite National Park, without so much as a rope. This acclaimed documentary from National Geographic boasts no secret weapons or supersuits, no special effects, and no stunt doubles—and it will have you and your entire family on the edge of your seats from start to finish.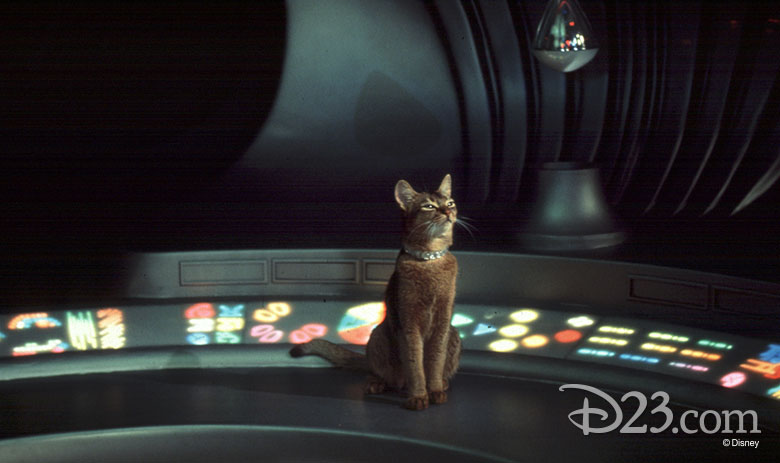 The Cat from Outer Space (1978)
We've got a feline there's something for everyone in your family to love in The Cat from Outer Space. The film follows Jake, an out-of-this-galaxy cat (literally!), who crash-lands his spaceship on Earth and needs an offbeat physicist named Frank; Frank's girlfriend, Liz; and their gambling-obsessed co-worker, Link, to help him elude the U.S. Army and a power-hungry businessman. If you're in the mood for sci-fi, comedy, and even a little romance—The Cat from Outer Space has a truly meowvelous combination.
The Muppets (2011)
The Muppets brought our favorite felt friends back to the big screen after a 12-year hiatus, with this most sensational, inspirational, celebrational, Muppetational on-screen reunion orchestrated by two fans like us, Gary and Walter. Walter is the world's biggest Muppet fan (for reasons that quickly become clear when you meet him in the film) and he'll let nothing stop his quest to thwart a diabolical plot to destroy the Muppet Theater—not a second-rate tribute band of "Moopets" and especially not a greedy oil millionaire. The Muppets stars Jason Segal, Amy Adams, Chris Cooper, and Rashida Jones and features cameos by several dozen celebrities, continuing a longstanding cinematic Muppets tradition. There's no movie like a Muppet movie!