It's St. Patrick's Day, when all of us have a little bit of the "luck o' the Irish"! Named for the patron saint of Ireland, the holiday was made official in the early 17th century; here in the United States, it's seen as a celebration of Irish (and Irish-American) culture, and features numerous parades… not to mention, the traditional "wearing of the green"—a color that has been associated with Ireland since at least the late 1700s, when the green harp flag (used by the Society of United Irishmen) was first displayed.
There's no shortage of green characters in Disney history—so we picked 10 of our favorites, all of whom could celebrate St. Patrick's Day year 'round. "May the road rise up to meet you … Éirinn go Brách!"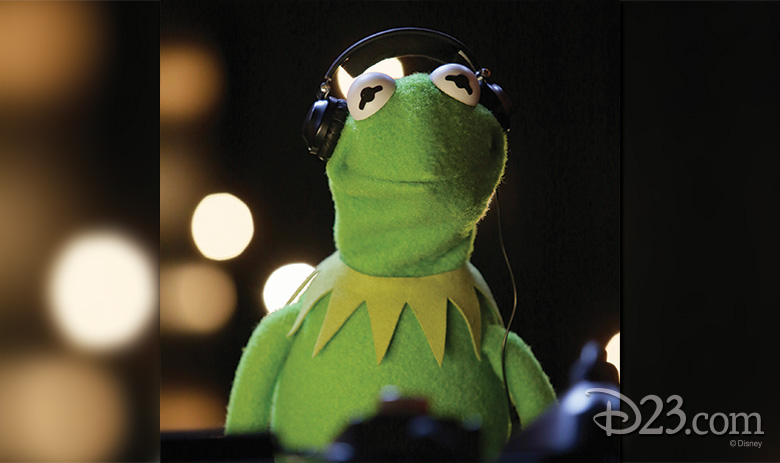 Kermit the Frog (The Muppets)
All told, it's pretty easy "Being Green" for everyone's favorite kind-hearted, banjo-playing, song-and-dance frog from the swamps (currently executive-producing Miss Piggy's late night chat show on ABC's The Muppets)… As the song says, green can be "important like a mountain" or "tall like a tree"—and for Kermit, "it'll do fine."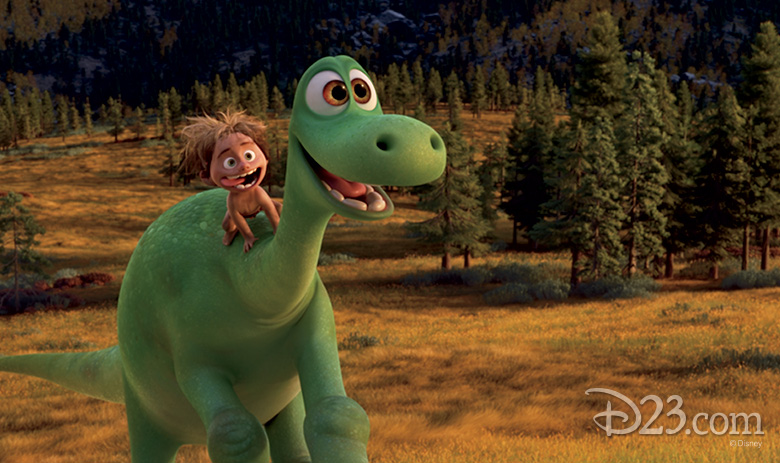 Arlo (The Good Dinosaur)
One of Disney's more recent viridescent characters, Arlo is the adorable Aptosaurus who befriends a human boy before setting off on adventure through rough and mysterious terrain in The Good Dinosaur. Considering he confronted (and overcame) his fears, maybe he found a lucky shamrock along the way!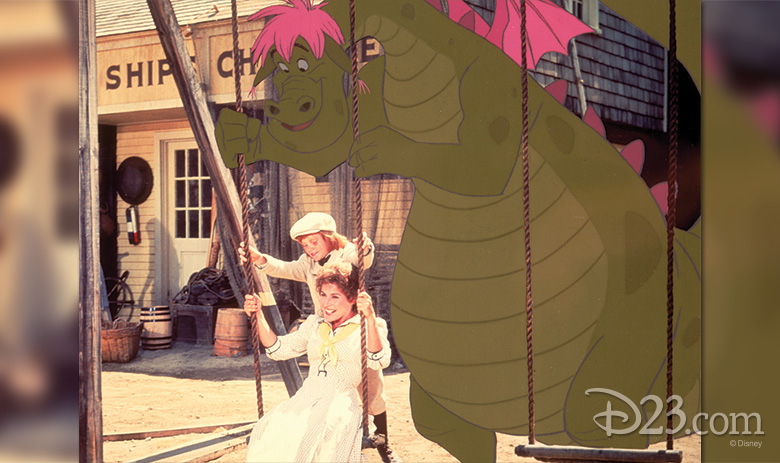 Elliott (Pete's Dragon)
Chances are you're familiar with Elliott—the large, green, always mischievous yet occasionally invisible dragon at the heart of Disney's 1977 film Pete's Dragon. (We're big fans of his around these parts.) A new take on Elliott's story hits theaters this August!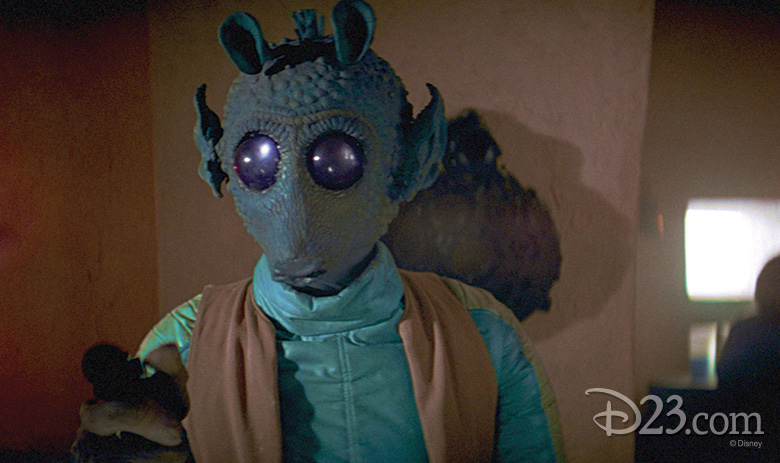 Greedo (Star Wars: A New Hope)
Ah, yes—the Rodian bounty hunter (with scaly green skin) known for his infamous interaction with the one and only Han Solo in Episode IV. A frequent customer at the Mos Eisley Cantina, Greedo might've benefited from the "luck o' the Irish" the last time he showed his face there.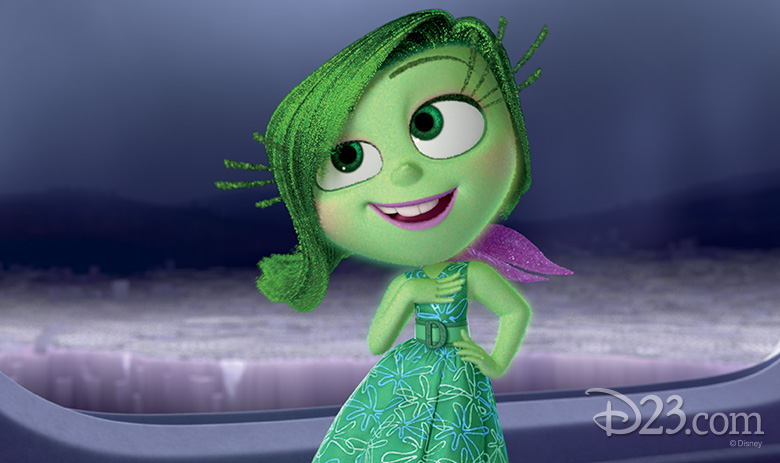 Disgust (Inside Out)
One of five emotions inside Riley's mind in Disney•Pixar's Inside Out, Disgust has vibrant green hair (and skin and clothing) and works hard to make sure Riley is never poisoned—either physically or socially. Fun fact: She especially hates broccoli (also green).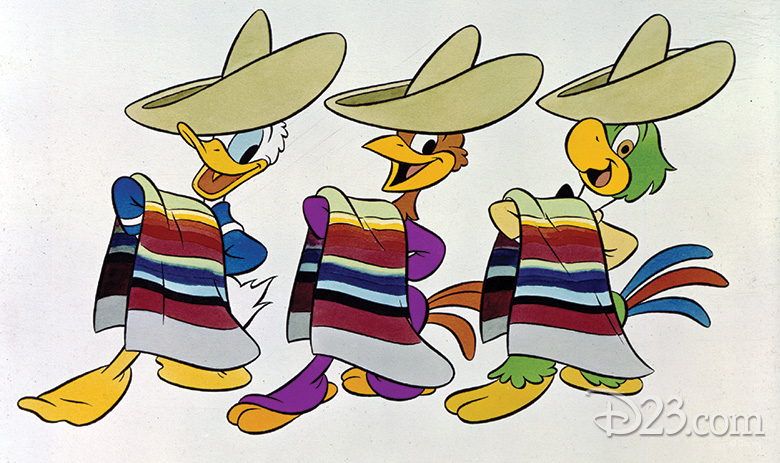 José Carioca (The Three Caballeros)
José is the Brazilian parrot that stars alongside Donald Duck in Saludos Amigos and The Three Caballeros. His feathers are a lovely shade of green and he's the life of the party; sounds like he's the perfect person with whom to celebrate St. Patrick's Day!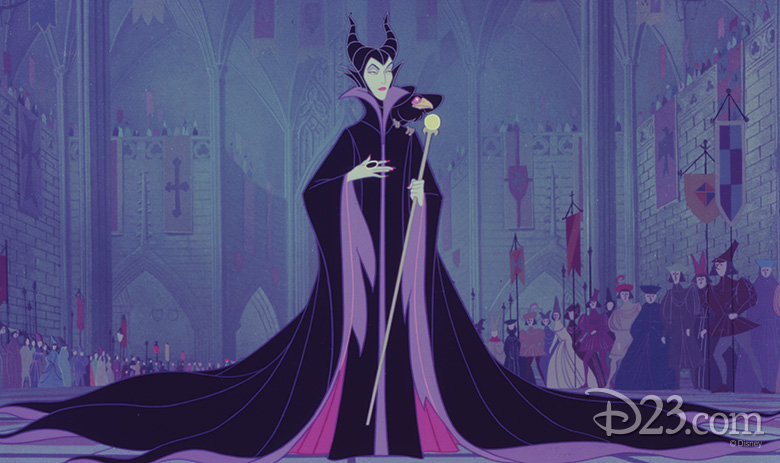 Maleficent (Sleeping Beauty)
This vengeful villain from 1959's Sleeping Beauty has pale green skin—which is mostly hidden under her cloak and horned headdress. It's said that Maleficent's elegant look (rather than that of a hag-like witch) best suited artist and Disney Legend Eyvind Earle's background art for the film.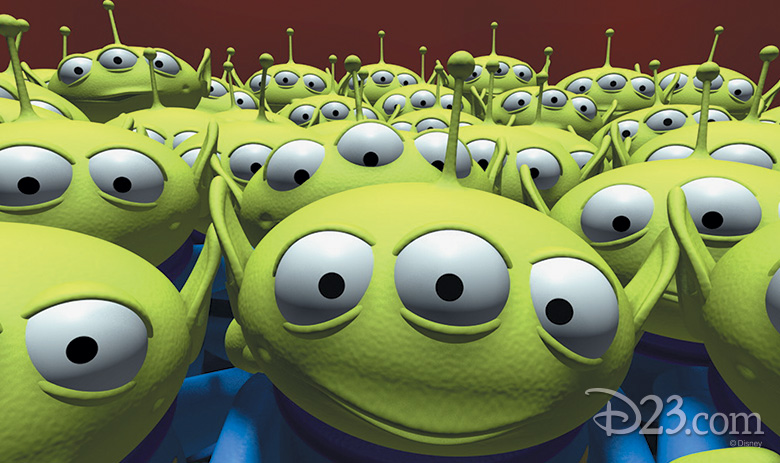 Aliens (Toy Story trilogy)
"Oooooooh!" Some of the more iconic green characters in recent Disney history, the aliens first met Woody and Buzz in the original Toy Story—later becoming especially loyal to "foster parents" Mr. and Mrs. Potato Head.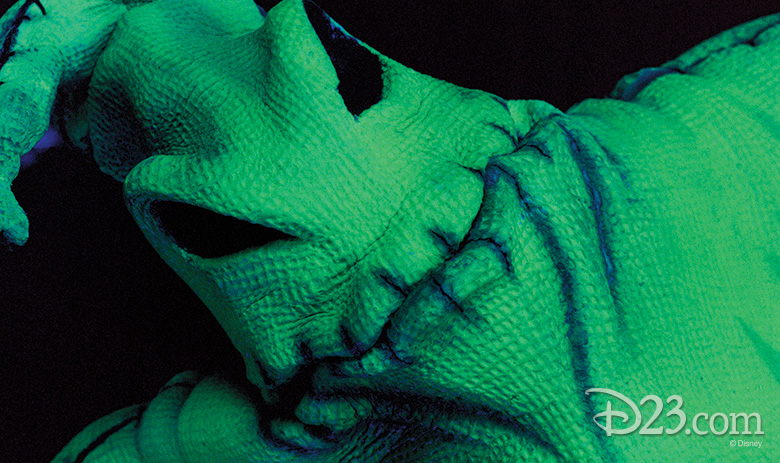 Oogie Boogie (Tim Burton's The Nightmare Before Christmas)
Halloween, Christmas, and St. Patrick's Day in one? If you ask us, Oogie Boogie (from 1993's stop-motion animated film Tim Burton's The Nightmare Before Christmas) can represent all three holidays! His burlap sack body (filled with bugs) is a grayish green; he likes to scare little children; and he kidnapped Santa Claus on Christmas Eve.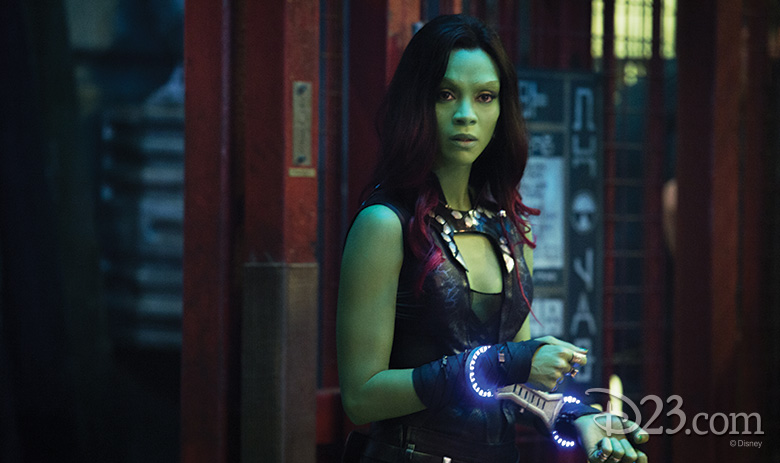 Gamora (Marvel's Guardians of the Galaxy)
Have you ever wondered what makes Gamora's skin green? Guardians of the Galaxy's "most dangerous woman in the Universe" is the last surviving humanoid from Zen-Whoberi—a planet in the Silicon Star System of the Milky Way.