Shark Tank (Friday, September 26, 8 p.m. ET/PT)
Shark Tank is back for a sixth season, with the Sharks continuing the search to invest in the best businesses and products that America has to offer. The two-hour season premiere airs Friday, September 26 (8–10:01 p.m. ET), and the show returns to its regular time on Friday, October 3 (9–10 p.m. ET). In "Episode 601," a couple from Ft. Worth, Texas, turned tragedy into inspiration and devised a unique way to swaddle a baby, which could be a sanity saver for exhausted parents; a gentleman from Los Angeles, California, wants to put the "man" in manicure with his nail salon for guys only; two men from New York believe they have designed a better version of the athletic sock; and two college students from Harrisonburg, Virginia, invented a way to stay recharged with their free mobile phone charging station. In "Episode 602," Barbara Corcoran and Kevin O'Leary renew their vows of "Shark Love" when two men from Las Vegas, Nevada, pitch an innovative way to tie the knot with their mobile wedding service. Two young women from Palo Alto, California, hope to empower the next generation of female engineers and innovators with their inspirational toys. A family man from Mooresville, North Carolina, believes that an investment by the Sharks in his elegant and functional porcelain coffee mug will mean a better future for his family. Two men from Oceanside, California, and Chandler, Arizona, pitch their design of a finer, more precise golf putter.
---

20/20 (Friday, September 26, 10 p.m. ET/PT)
What started out as a normal middle school sleepover took a horrifying turn when one 12-year-old girl was stabbed 19 times by her two best friends and left for dead in the Wisconsin woods. The girls' motive and the miraculous recovery of the survivor made headlines around the world since the May attack. Now, for the first time, the parents reveal to David Muir the chilling details of the incredible sequence of events that, against all odds, led to their daughter's survival. Where and how did she get the strength to fight off death? Plus, meet the 12-year-old girl who has transformed from victim to the ultimate survivor, recently returning to school just months after the brutal attack. Muir's exclusive report also includes interviews with the first responders and doctors who helped save her life, as well as the bicyclist who found her—and who takes 20/20 back to the scene.
---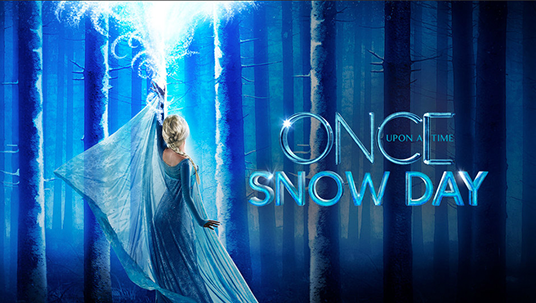 Once Upon a Time (Sunday, September 28, 8 p.m. ET/PT)
In the season premiere episode, "A Tale of Two Sisters," a scared and confused Elsa finds herself in Storybrooke and, fearful of the intentions of its residents, creates a powerful snow monster for protection. With Robin Hood's wife, Marian, back in the picture, Regina wonders if her "happily ever after" with the former thief has been completely quashed; while on their honeymoon, Mr. Gold finds an intriguing object that makes him question whether or not he should officially give Belle control over the dagger that makes him The Dark One, and Hook is dismayed to discover that Emma seems to be avoiding him while she tries to help comfort Regina after being the one responsible for bringing Marian back from the past and into Storybrooke. Meanwhile, in Arendelle of the past, as Elsa's sister Anna's wedding to Kristoff nears, Anna discovers that their parents—who died on-ship during a violent storm—were heading to a mysterious destination in a quest that may have held the secret to containing Elsa's out-of-control Ice powers. And against Elsa's wishes, Anna wants to finish their journey to find out what they were looking for.
---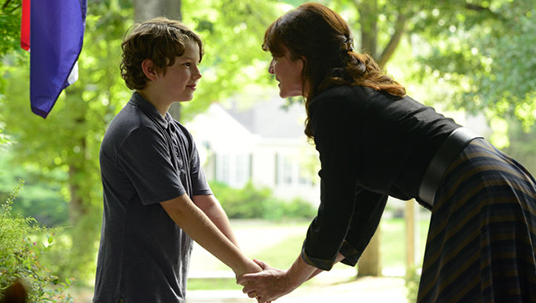 Resurrection (Sunday, September 28, 9 p.m. ET/PT)
Bellamy awakens alone and abandoned at Arcadia's outskirts, missing a week of his life. As his memory returns, he has a shocking revelation. Meanwhile, Arcadia welcomes one more returned, Margaret Langston (guest star Michelle Fairley), the powerful matriarch of the Langston family, dead for over three decades.
---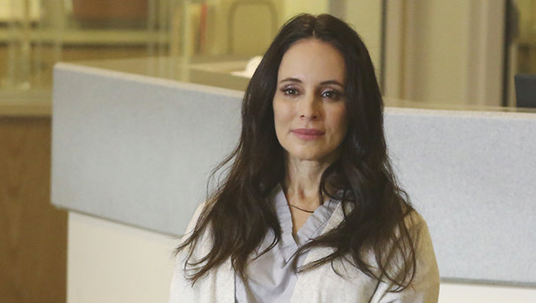 Revenge (Sunday, September 28, 10 p.m. ET/PT)
As Emily plans to host her most surprising party ever, Victoria finds a way to turn her greatest setback into a dangerous advantage. Meanwhile, unbeknownst to them both, David Clarke plans his next move.