By Christina Pappous, Walt Disney Archives
A long time ago…in a galaxy not so far away…Star Wars: A New Hope debuted in theaters on May 25, 1977, and became the surprise smash hit of the summer. The success of Star Wars resulted in a string of beloved blockbuster films and so much more! The impact Star Wars has had on popular culture and moviemaking as a whole is truly out of this world. In creating the world of the film, George Lucas drew from an incredibly vast and diverse well of influences, such as the Flash Gordon serials of the 1930s, The Hidden Fortress (1958) and other films by Japanese filmmaker Akira Kurosawa, and the science fiction comics he consumed in his childhood, to create something as wholly unique and individual as Star Wars. This melting pot of inspiration permeates all aspects of Star Wars, from the hero's journey Luke Skywalker undertakes to the dogfights between spaceships, and even right down to the comical interactions between droids R2-D2 and C-3PO.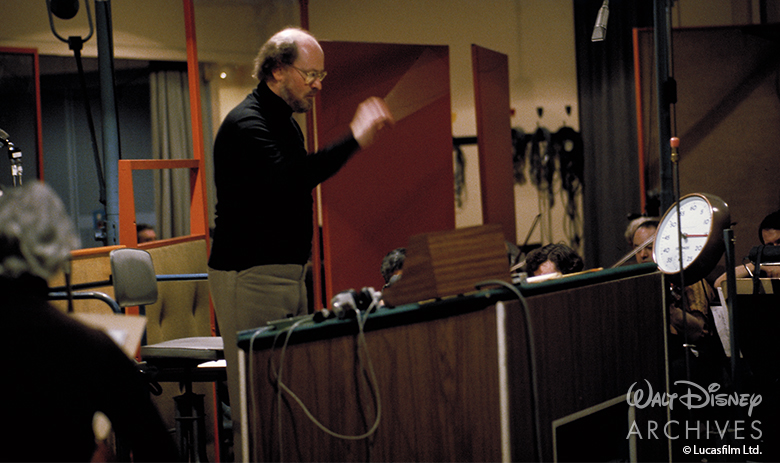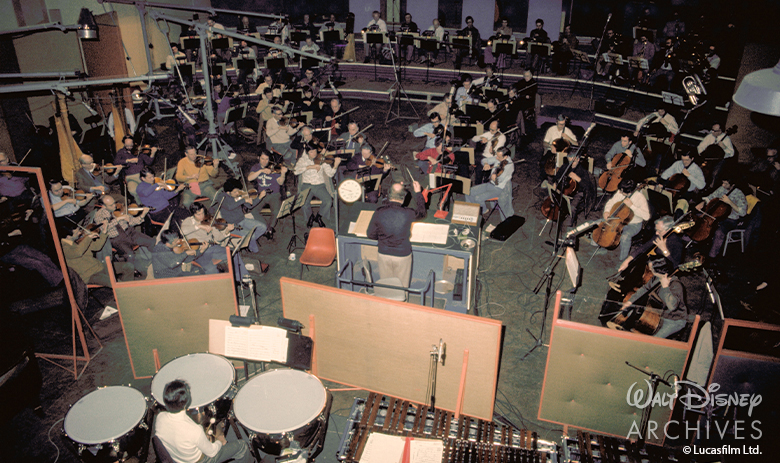 Much like other components of the film, the epic score, composed by John Williams and performed by the London Symphony Orchestra, reflects Lucas' creative approach to making Star Wars a truly unique cinematic experience. As the Disney Legend once said, "we wanted a very Max Steiner-type romantic movie score […] Everything is on the same level, which is sort of old-fashioned and fun, but going for the most dramatic and emotional elements I could get." With this in mind, Williams studiously avoided simply creating a score comprised of "a piece of Dvořák here, a piece of Tchaikovsky there," and instead, created themes specific to the characters and story.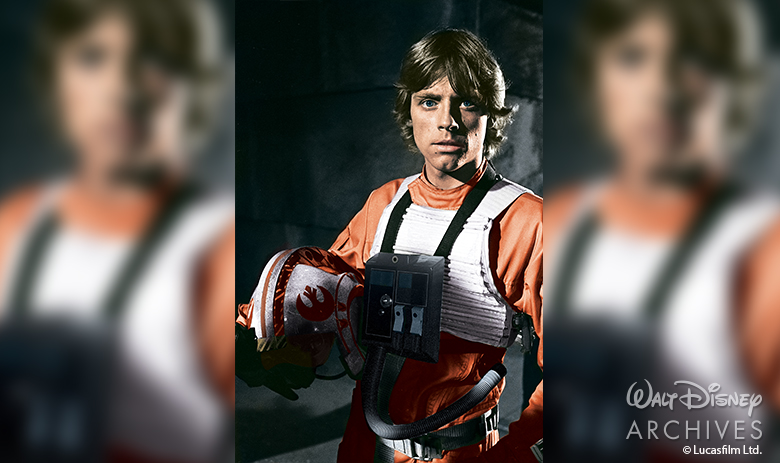 In his words, Luke's theme was "fanfare-ish and brassy and bold…and noble," fitting for any brave main hero as they embark upon their journey.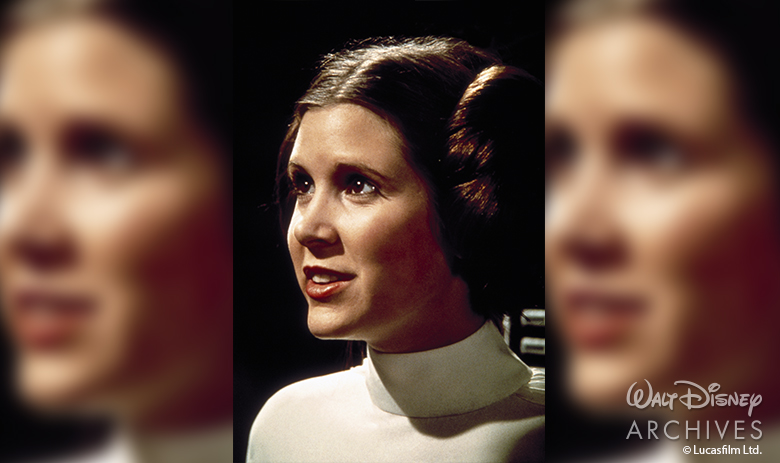 In contrast, the theme he wrote for Princess Leia was "very romantic […] it is really a fairy-tale princess melody," reflecting the complexity and strength of her character. Vivid, rich and not to mention instantly recognizable, Williams' score was integral to the success of Star Wars.
Of course, any fan of Star Wars would want to listen to this iconic score on repeat, and back in 1977, what better way to do this than with your very own vinyl copy of the soundtrack album?
Among the many terrific assets in the Walt Disney Archives collection is an original LP release of the Star Wars soundtrack, replete with the full score and stills from significant moments in the film. Famously, Star Wars generated a flurry of merchandise, of which this LP is a prime example, as it gave fans a way to really listen to and appreciate the intricacies of John Williams' work. In our current galaxy, however, you can re-experience Star Wars: A New Hope, streaming now on Disney +!