By the D23 Team
This May the Fourth is promising to be full of intergalactic fun—not just because the first episode of Star Wars: The Bad Batch is now streaming on Disney+, but also because there's a galaxy's worth of new product and special offers on Star Wars-inspired merchandise that every aspiring Jedi, Rebel, or First Order recruit needs to add to their collection. Check out our roundup below for the inside details on games, books, apparel, and more that we have a good feeling you'll love!
GAMES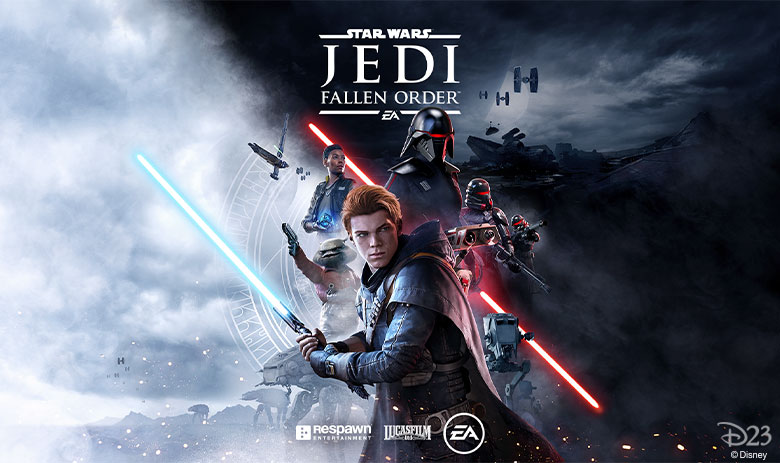 Star Wars Jedi: Fallen Order
If you haven't played this thrilling Star Wars game, now is your chance! You can purchase it for 50 percent off now through May 16. Fans will be able to experience the game in a whole new way on PlayStation 5 and Xbox Series X this summer. This update includes new visuals, improved loading times, and optimized performance on the next generation of consoles! Available for PlayStation 4, Xbox One, and PC.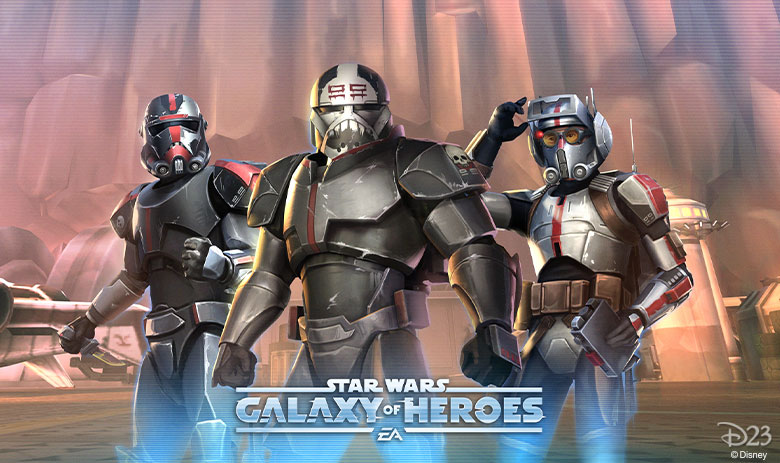 Star Wars: Galaxy of Heroes
Build the ultimate team of your favorite Star Wars characters in this in turn-based RPG mobile game! Take your team to the next level with special unlockable characters for May the Fourth! Now through May 7, you can unlock members of the Bad Batch in-game.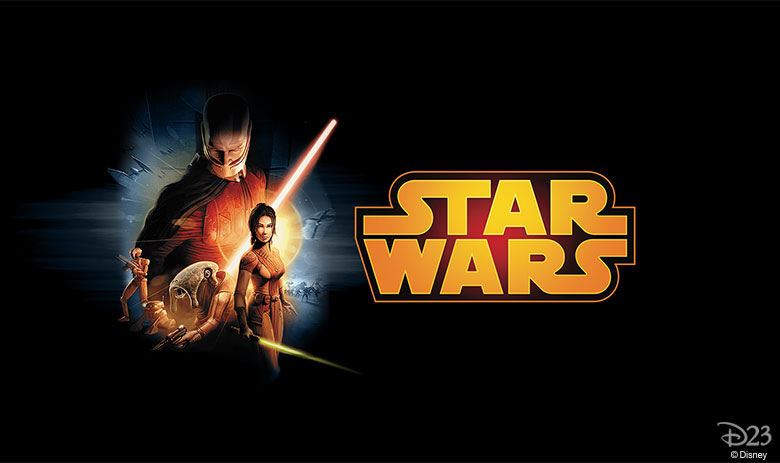 Classic Titles on Sale
Want to blast off into classic Star Wars games? Now is your chance! Save up to 75 percent off fan-favorite Star Wars games, like Star Wars: Knights of the Old Republic, on console and PC across Xbox, PlayStation, Nintendo, GOG, Steam, Humble and Origin in honor of May the 4th.
CONSUMER PRODUCTS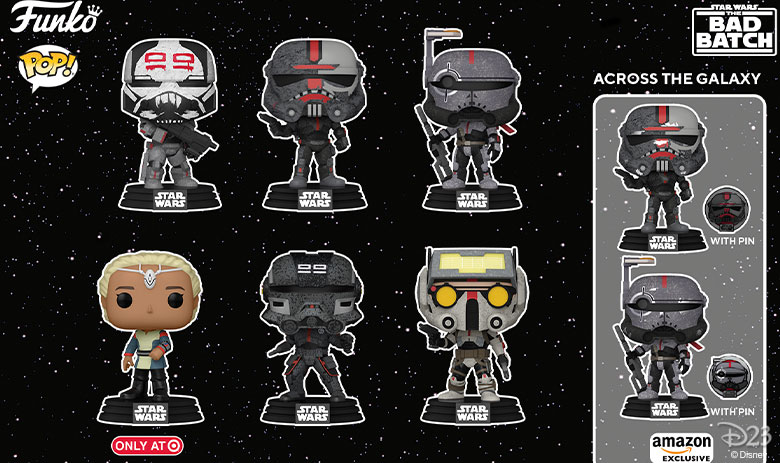 The Bad Batch Funko Pops!
If you have a galaxy of Funko Pops! inspired by your favorite Star Wars characters, you're going to want to add these to your must-have list. Pops! Inspired by the Disney+ Original Series The Bad Batch are available for pre-order now.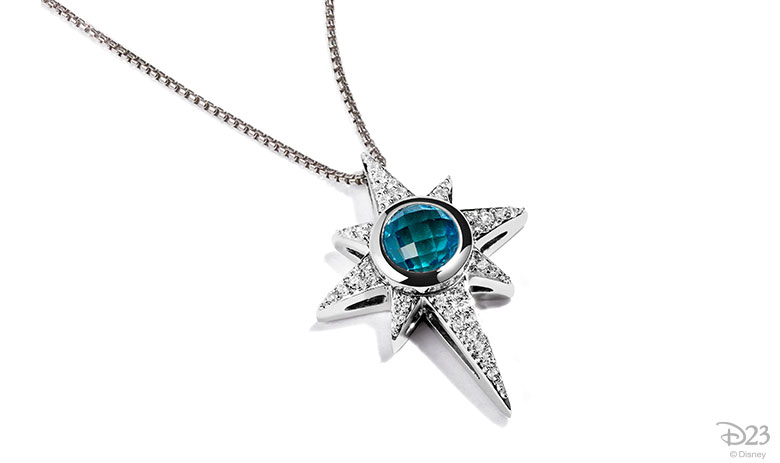 Kyber Radiance Pendant
Inspired by the guardians of peace and justice in the galaxy, this lustrous pendant emanates the power of light to see through the darkness and bring balance to our destiny. Designed with the star motif iconic to the Jedi Order, this piece embodies the enduring phrase: "May the Force be with you."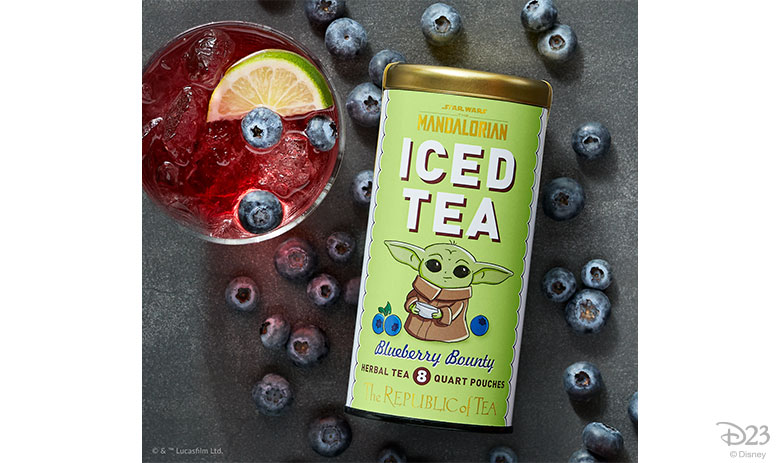 Blueberry Bounty Iced Tea
Grogu is a curious quarry and is under the protection of the Mandalorian. This prized asset is both mysterious and adorable. Wielding your immense power can leave you feeling depleted—allow yourself a moment to wind down and recenter with your companions. Fruity hibiscus and juicy blueberries combine for a caffeine-free, thirst-quenching sip with a touch of natural sweetness. Eight large, unbleached iced tea pouches are perfectly portioned and make it easy to steep healthy, premium iced tea at home. Sip, refresh and prepare for the next moment of greatness.
PUBLISHING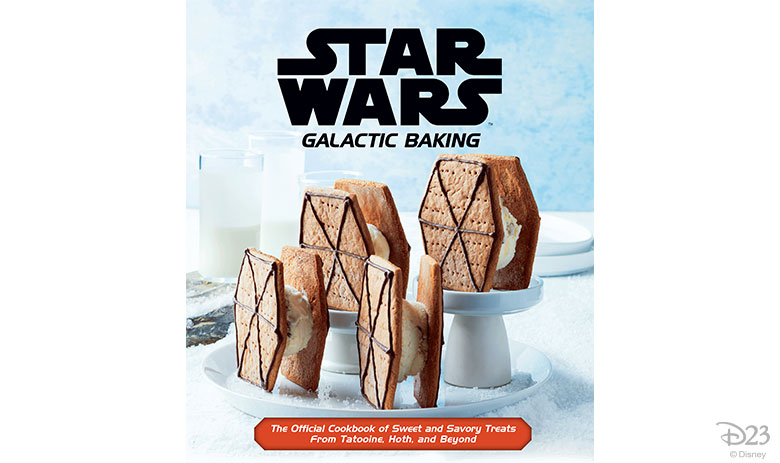 Star Wars: Galactic Baking
Out-of-this world chefs should make the lightspeed jump to the bookstore to get this baking cookbook inspired by the snowdrifts of Hoth, the wastelands of Tatooine, and beyond. Star Wars: The Official Baking Cookbook is the most delicious way to experience the planets, flora, and fauna of the Star Wars galaxy. Whether you're throwing a watch party or hosting members of the Galactic Senate, this cookbook is a must-have for fans of all ages.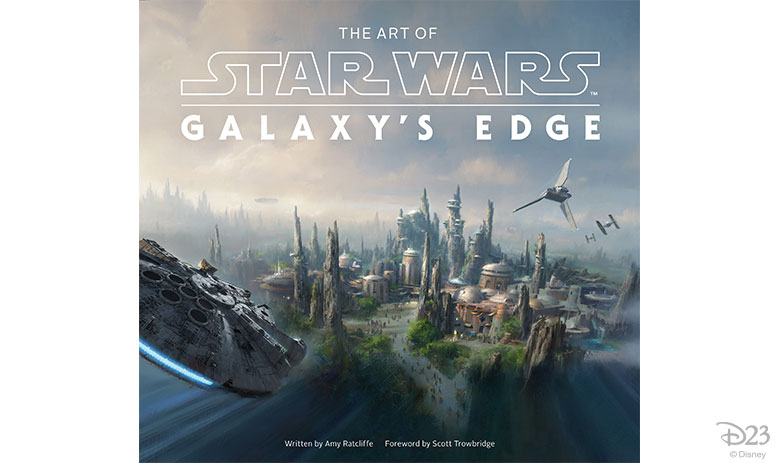 The Art of Star Wars: Galaxy's Edge
Discover the gorgeous art behind the newest land at Disneyland and Walt Disney World Resorts. The Art of Star Wars: Galaxy's Edge is the only book to provide an inside look at the magic behind the Star Wars: Galaxy's Edge themed lands at Disneyland Resort and Walt Disney World Resort, documenting the art and innovations that led to the creation of Galaxy's Edge. Featuring hundreds of full-color concept artworks, sketches, blueprints, photographs, and more, the book will reveal Walt Disney Imagineering's creative process.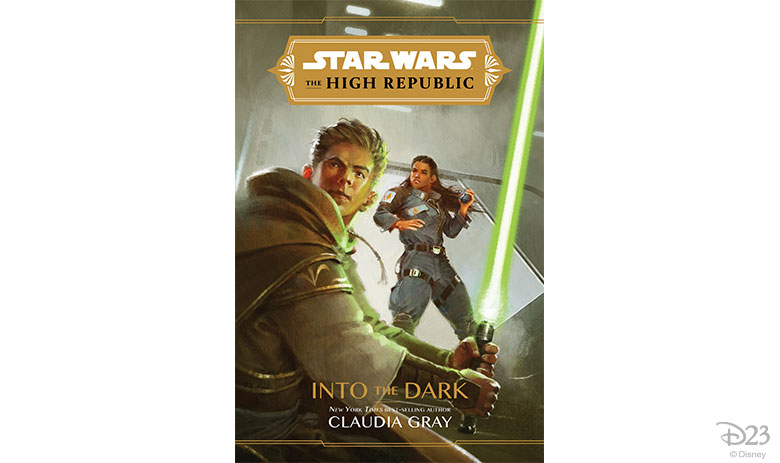 Star Wars: The High Republic: Into the Dark
Dive into the all-new era of The High Republic by enjoying the New York Times Bestselling Young Adult novel Into the Dark by Claudia Gray for only .99 cents, this week only. Offer only valid in the USA from May 3 to May 7.
PARKS MERCH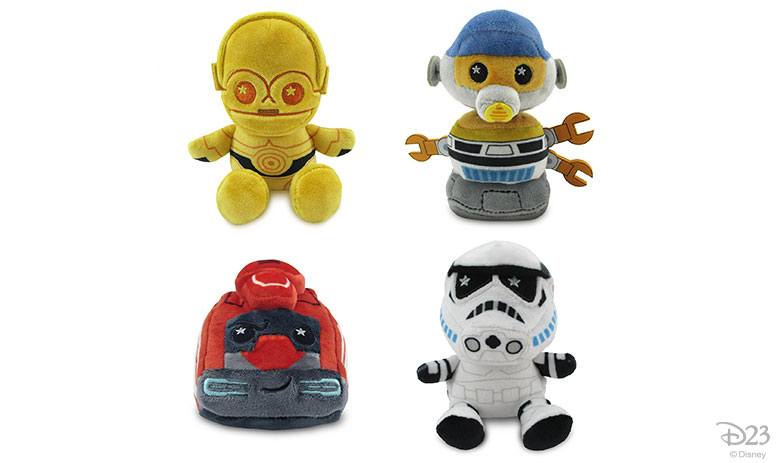 Disney Parks Wishables Mystery Plush – Star Tours Attraction Series
Whether this is your first flight into the world of Wishables or you're a seasoned collector, you'll want to check out the latest selections from the adorable plush series! Each blind bag includes one of four known plush inspired by the popular attraction, or it may be the "chase" variant; but you won't know which one you have until you open the bag!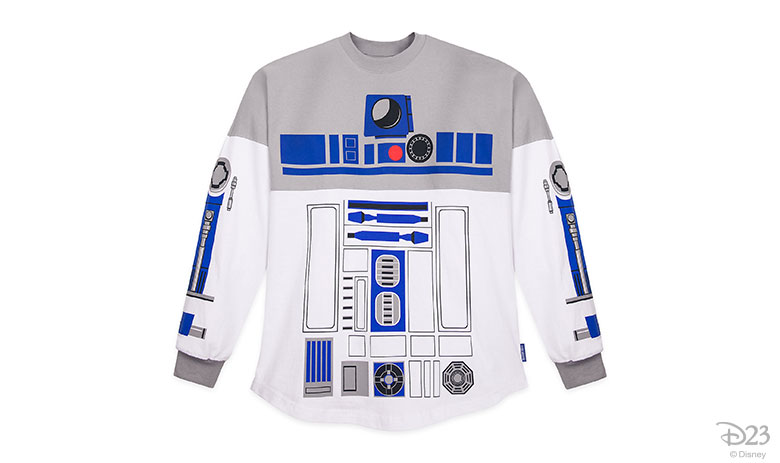 R2-D2 Spirit Jersey for Adults
Roll up in style with this new Spirit Jersey inspired by our favorite droid. Keep cozy for adventures in galaxies far, far away from home in this all-cotton Spirit Jersey with R2-D2 costume decoration. It is the Spirit Jersey you're looking for!