By Christina Pappous, Walt Disney Archives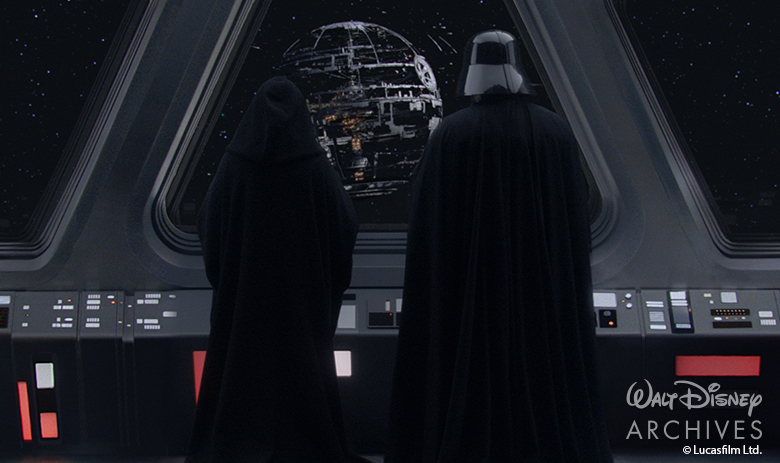 Did you know that on this day 16 years ago, Star Wars: Revenge of the Sith debuted in theaters? The final installment of the Star Wars prequel trilogy, audiences were enthralled to finally see Anakin Skywalker's tragic transformation into the villainous Darth Vader amidst the collapse of the Galactic Republic, engineered by the sinister Chancellor Palpatine. As George Lucas put it, "there was this missing piece now of Episode III…people want to see all the pieces fall together so they can make that connection to the next three films."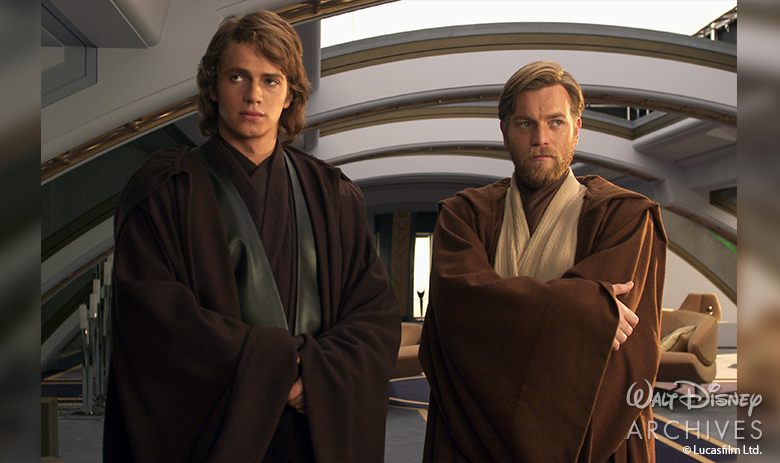 How did Lucas and the creative team behind Revenge of the Sith accomplish this beyond the plot? One of the most impactful ways they did this was through the costume design, led by designer Trisha Biggar. For example, the Jedi robes worn by Obi-Wan Kenobi and Anakin Skywalker took their design cues from robes worn by an older Obi-Wan in Star Wars: A New Hope. In the words of actor Ewan McGregor, "it was extraordinary to stand in front of the mirror with all my wardrobe on—because I was Obi-Wan Kenobi."
While Obi-Wan's Jedi robes kept the sandy tones he sports in A New Hope, Anakin's robes are in a darker color palette; the dark browns of his tunic and black leather tabards echo Darth Vader's menacing suit, foreshadowing his fall to the dark side.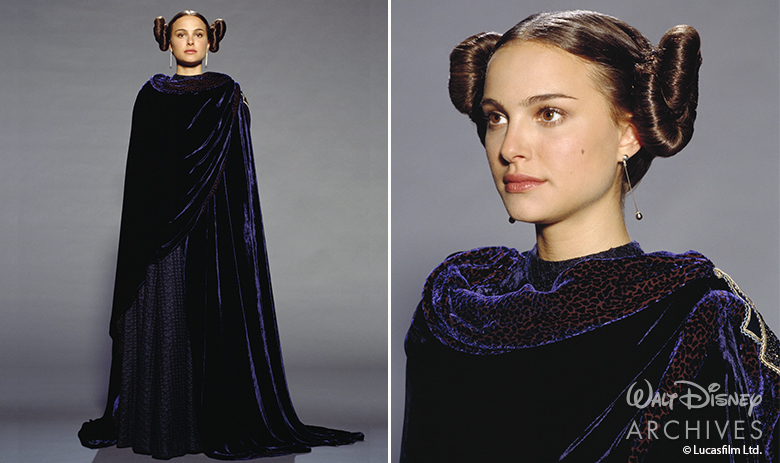 Additionally, Princess Leia's inventive and intricate hairstyles from the original trilogy heavily inspired the hairstyles for Padmé Amidala, former queen, senator, and mother of the Skywalker twins. That influence is most evident in Padmé's first appearance in Revenge of the Sith, when she and Anakin reunite amidst the shadows of the Senate landing. Her hair is styled into two coiled buns, a call forward to the iconic "cinnamon bun" hairstyle Princess Leia sported in A New Hope.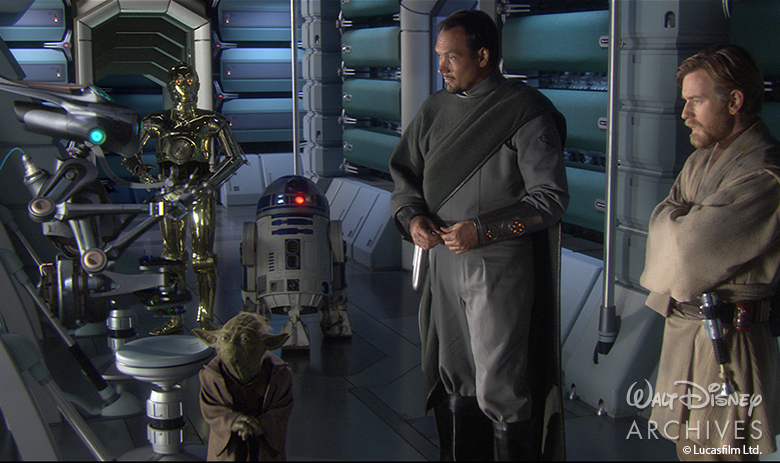 Of course, where would any Star Wars film be without an appearance from beloved droids C-3P0 and R2-D2? Both are integral characters in the Star Wars galaxy and function as part of the connective tissue between the prequel and original trilogies.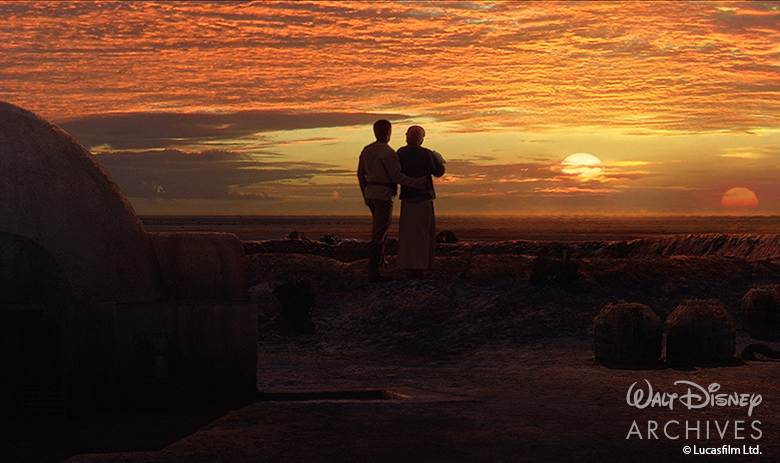 What better way to conclude Anakin's story and mark the beginning of Luke Skywalker's journey from Tatooine farm boy to Jedi Knight than the very last shot of Revenge of the Sith? Young Owen and Beru Lars, cradling an infant Luke Skywalker, watch as the twin suns of Tatooine set; this is a direct callback to A New Hope, where Luke gazes out into the binary sunset, yearning for adventure. Be sure to catch this moving scene and so many more in Star Wars: Revenge of the Sith, now streaming on Disney+!