The Middle (8:00 p.m. ET/PT)
In the season premiere episode, "Unbraceable You," Frankie makes a giant blunder when she discovers that school started a week earlier than she thought, and Sue and Brick must scramble to catch up on the days they've missed and re-acclimate themselves to school life. Meanwhile, it looks like the "Year of Sue" might be starting off on a high when she finally gets her braces removed. Axl beats Mike at basketball for the first time in his life, and Brick gets creative in an attempt to find the perfect school book bag.
---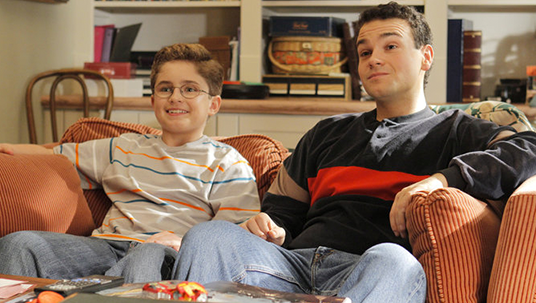 The Goldbergs (8:30 p.m. ET/PT)
After spending the summer apart with Dana and unsure of their relationship, Adam makes a mixtape to express his feelings… only to have it intercepted by Beverly, who thinks it's meant for her! Adam must carefully navigate not hurting Beverly's feelings as his relationship with Dana progresses. Meanwhile, Barry gets a fake ID, but after showing it off to the entire school, it's confiscated and Barry needs to make good on some promises he made to his classmates.
---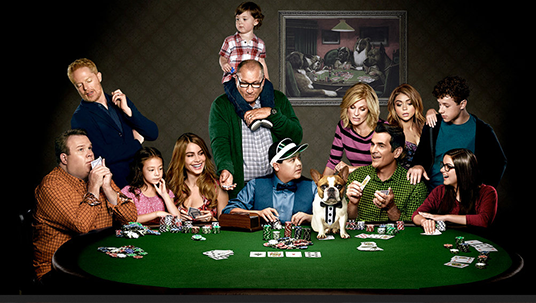 Modern Family (9:00 p.m. ET/PT)
The five-time Emmy®-winning series returns for its sixth season with the premiere episode, "The Long Honeymoon." This summer has been exceptionally blissful in the Dunphy house, Alex is away on a humanitarian trip and the rest of the family is getting along swimmingly, but when Alex comes home, there is an immediate shift in mood. Elsewhere, Mitch and Cam have returned from their honeymoon and Mitch is acclimating to real life much quicker than the still lovey-dovey Cameron. And, Gloria has taken issue with how little effort Jay puts into his appearance and decides to give him a taste of his own medicine.
---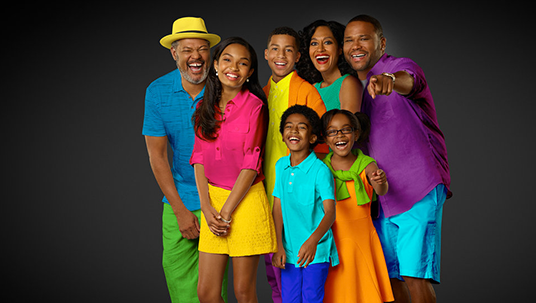 black-ish (9:31 p.m. ET/PT)
Like any parents, Andre "Dre" (Anthony Anderson) and Rainbow (Tracee Ellis Ross) Johnson want to give their children the best. But their offspring's childhood is turning out to be much different than theirs. They now realize at least two things: There is a price to pay for giving their children more than what they ever had, and these loving parents are totally unprepared for the fallout. "Pops" (Laurence Fishburne), Dre's dad, takes every opportunity to offer his old-school opinion on family issues. In the series premiere, titled "Pilot," Dre, an advertising executive, is happily anticipating a promotion at work, which would make him the firm's first African American senior vice president. Rainbow, an anesthesiologist, is looking forward to Dre's raise. Meanwhile, Andre Jr. makes an announcement—he's converting to Judaism so he can have a bar mitzvah, like all of his friends.
---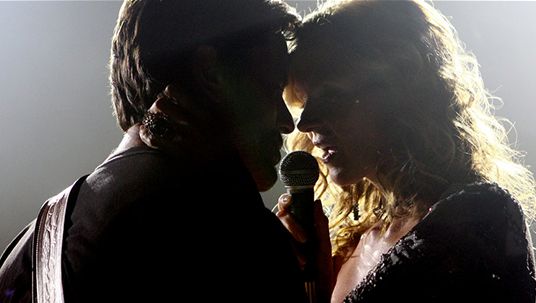 Nashville (10:00 p.m. ET/PT)
In the uniquely structured season premiere, a torn Rayna must choose not just between two men, but two directions that her life could take. Juliette, struggling to repair her relationship with Avery, auditions for the leading role of a film biopic. Meanwhile, Scarlett, determined to start fresh, embarks on a road trip home and bonds with an unexpected stowaway, and Will and Layla manage the fallout from his on-camera confession. The third season premiere of Nashville features three live performances within the episode—each performed twice—once for the East Coast and once for the West Coast. Real-life superstar duo Florida Georgia Line will perform one of their songs, Chris Carmack (Will Lexington) will sing "If It's Love," written by the Striking Matches, and Charles Esten (Deacon Claybourne) will sing a song he co-wrote with Deanna Carter, "I Know How to Love You Now."