By Courtney Potter
According to our pals over at StarWars.com, porgs—the newest creatures in the Star Wars universe, making their sure-to-be-legendary debut in Star Wars: The Last Jedi—are "small, flat-muzzled avians," with an inquisitive nature, "that flock about the rocks and roost in the cliffs of Luke Skywalker's secluded island." And based on their appearance in the official Last Jedi trailer, they also appear to be seriously tough cookies; honestly, to hang out with the likes of Chewbacca, you've gotta be.
We cannot wait to meet them when The Last Jedi rockets into theaters on December 15. However, if you need a porg fix ASAP, we here at D23 figured we'd take a spin through shopDisney.com to discover some of the most unique ways you can acquire one of your very own. (And remember: D23 Gold Members get a special discount, good for 15 percent off purchases of $65 or more.) Porgs are a prodigiously perfect present for under your favorite Star Wars fan's Christmas tree!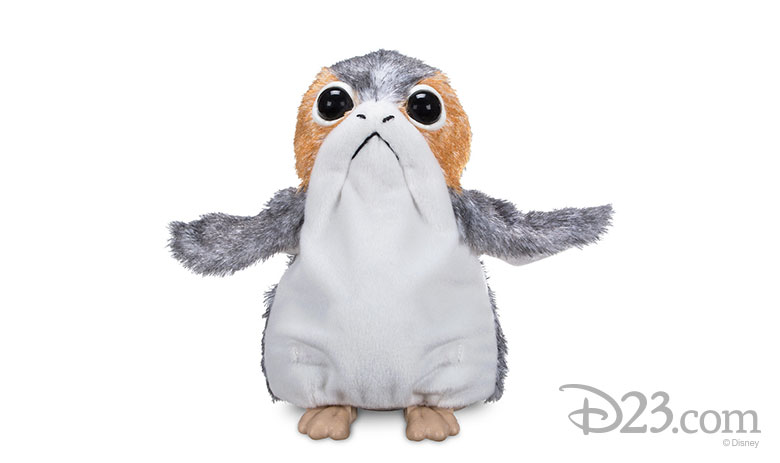 1. Porg Talking Plush Figure by Hasbro
This soft and cuddly plush has a secret—it moves and talks! Your porg will be the hit of Christmas dinner as it waddles and flaps, chirps and chatters across the living room floor.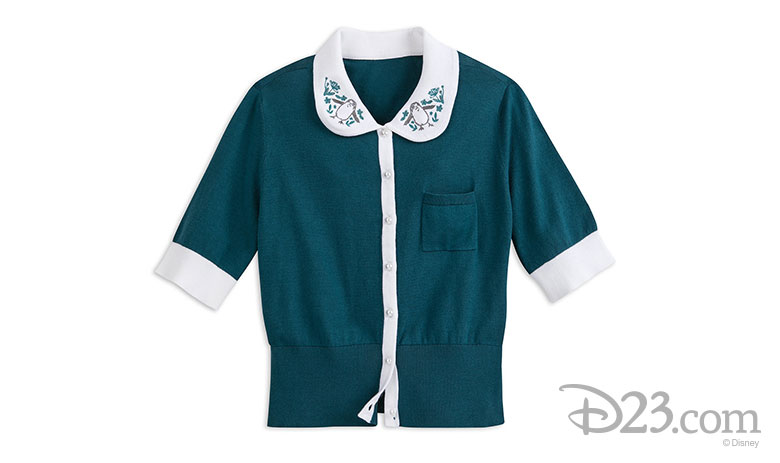 2. Porgs Cardigan for Women by Her Universe
Ashley Eckstein, who voices Ahsoka Tano on Star Wars Rebels, created her own clothing line (Her Universe) back in 2010… and now, shopDisney has this exclusive—and exclusively cute—lightweight knit cardigan from Ashley's line, featuring several porgs on the rounded collar. (shopDisney also offers this exclusive Her Universe porg sweater.)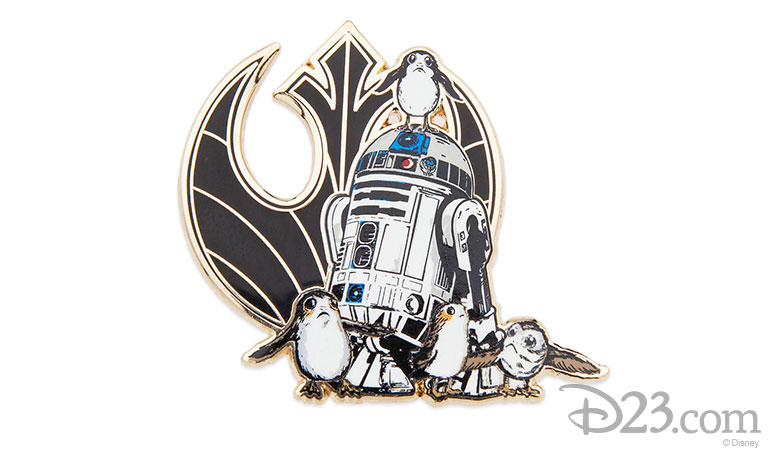 3. R2-D2 and Porgs Pin and Lithograph Set—Limited Edition
What's better than a posse of porgs? A posse of porgs alongside everyone's favorite astromech droid R2-D2, of course! This limited-edition pin set comes in a flip-top display box with a magnetic closure.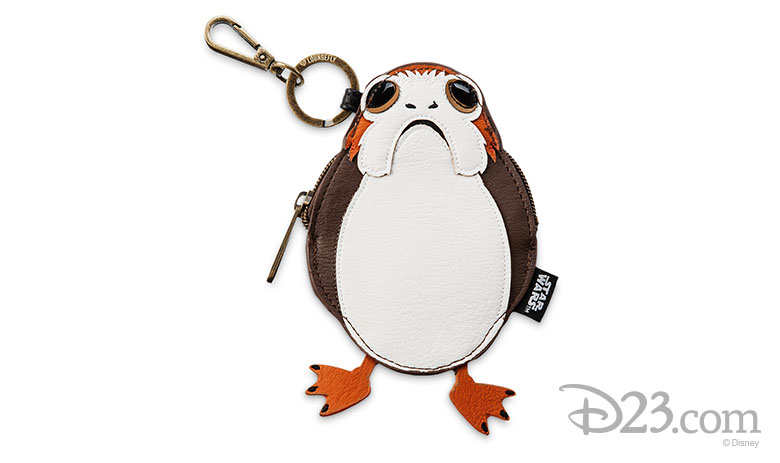 4. Porg Coin Purse—Loungefly
Show your porg pride this holiday season by keeping your spare change in this adorable coin purse. It features a dimensional design and a sturdy metal lobster clasp.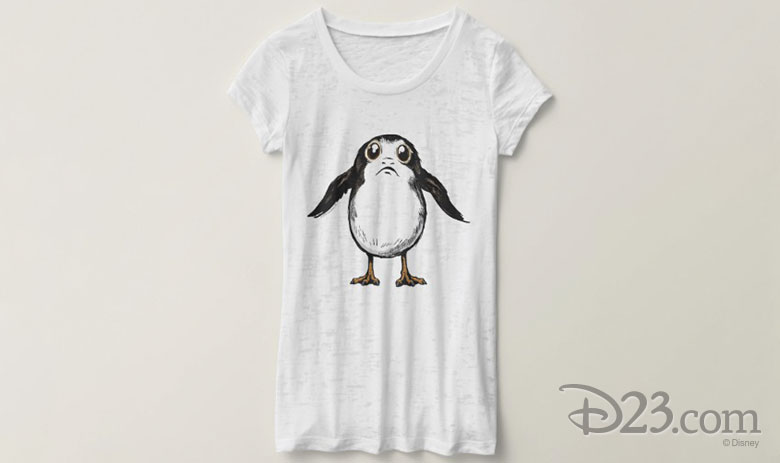 5. Porg T-Shirt
One of the niftiest new features of shopDisney.com is the ability to customize items—and when it comes to porgs, the world is your proverbial oyster! We particularly like this slouchy T-shirt from Bella+Canvas, which is available in granite, vintage white, or soft pink. You can even add text to the front or back!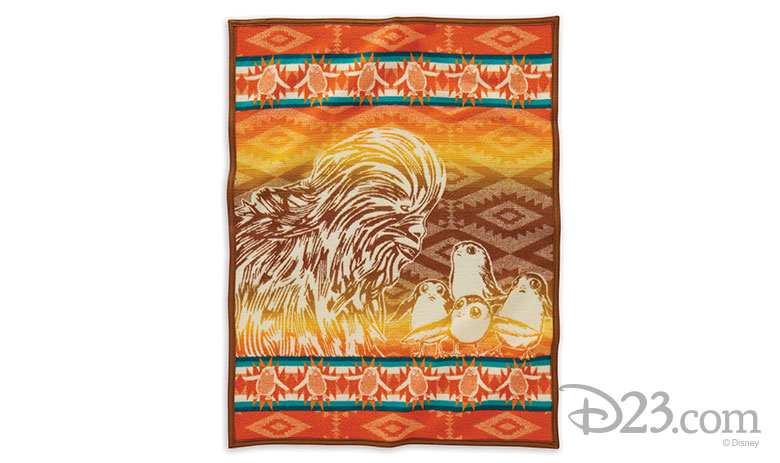 6. Chewbacca and Porgs Padawan Blanket by Pendleton
Pendleton Woolen Mills, a sixth-generation family-owned business located in Oregon, is known for its incredible blankets, clothing, and other luxury fabrics. Own a piece of Pendleton—one that also celebrates Chewbacca's new friendship with the porgs—by bringing home this reversible blanket (with a cool geometric pattern) this Christmas.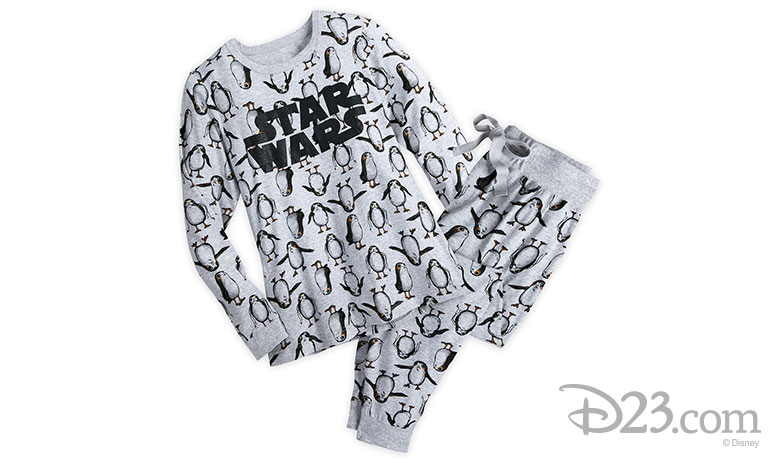 7. Porgs Pajama Set for Women
Stay comfy and cozy around the holiday hearth with these pajamas, festooned with more porgs than you'll know what to do with. The two-piece set is made from 100% cotton and features a scoop-neck shirt with raglan sleeves and super-comfy jogger-style pants.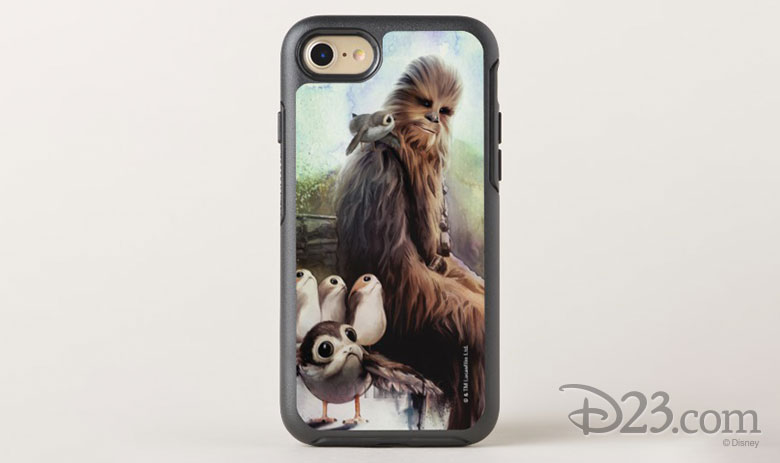 8. Chewbacca and Porgs OtterBox Symmetry iPhone 8/7 Case
Another favorite customizable offering from shopDisney is this iPhone case featuring an adorable tableau of Chewbacca and a pack of doe-eyed porgs. If the Star Wars fan in your life is prone to dropping their mobile device, this would make a great Christmas stocking stuffer.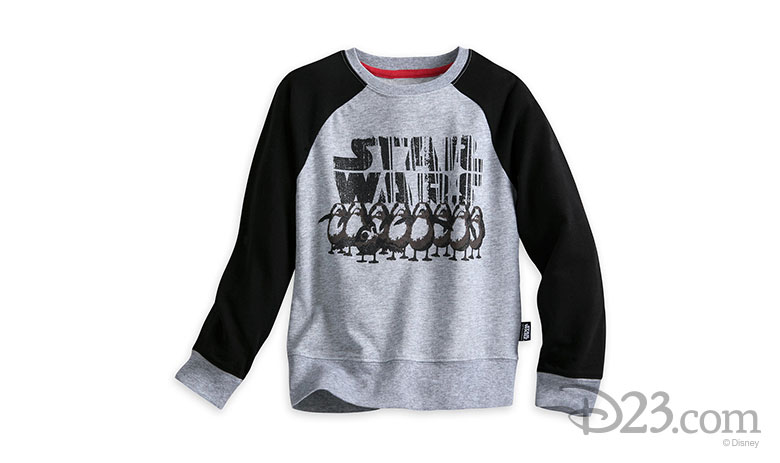 9. Porgs Long-Sleeve Raglan Sweatshirt for Kids
And finally, here's something for the Star Wars-obsessed kids in your family: a soft cotton jersey pullover with glitter-detailed porgs and contrasting sleeves. Order it early enough, and it could be a special Christmas present they can proudly wear to the local cineplex on December 15!
Merry shopping! And may the porg-rific Force be with you!