By Courtney Potter
You're sure to have a howlingly good time when It's A Dog's Life with Bill Farmer premieres this Friday, May 15, only on Disney+! The series follows Disney Legend Bill Farmer, the iconic voice of Goofy and Pluto for more than 30 years, as he steps out from behind the microphone to meet his own favorite characters—dogs! Viewers will join Bill as he crosses the country meeting dogs doing all kinds of incredible jobs that make our lives better.
We here at D23 are always ready, willing, and paw-fectly happy to celebrate dogs at the drop of a hat—or is that bone?—so we took a spin through Disney+ and picked out a few bark-rific titles to watch in anticipation of Friday's It's A Dog's Life with Bill Farmer premiere (not to mention D23's very own live watch-party event to help kick off the series; for more info, click here!)… Read on for our favorite Disney+ ways to raise the woof!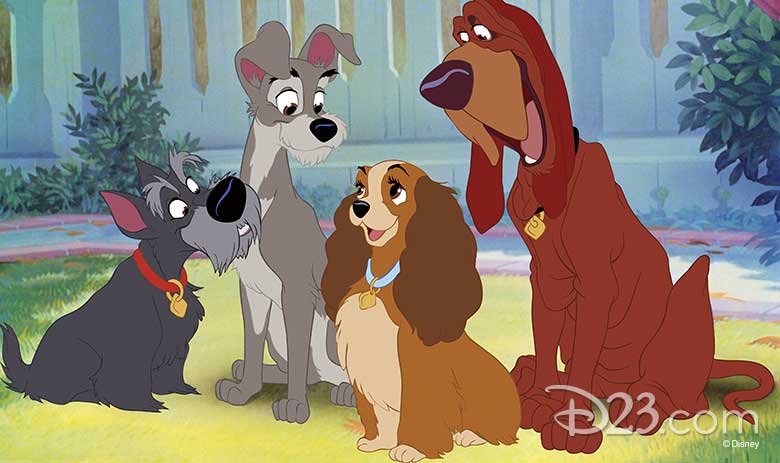 Lady and the Tramp (1955)
Perhaps the grand-dogfather of canine-centric films from the around the worlds of Disney, Lady and the Tramp tells the tale of Lady, a young cocker spaniel from a respectable home, who falls in love with Tramp, a mutt who lives in the railroad yards. After spending time together, including that memorable spaghetti dinner at Tony's, their relationship is strained not only by Lady's loyalty to her human family (and their newborn baby), but by Tramp's free-wheeling attitude… Ultimately, Tramp redeems himself, wins Lady's love back, and makes a home with her human family.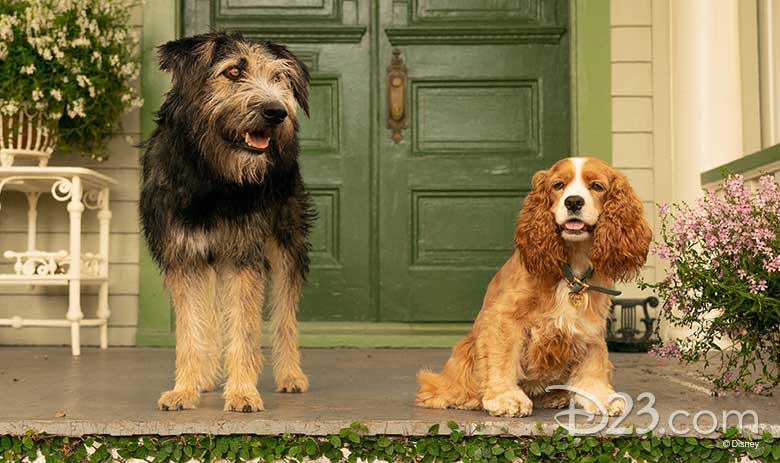 Lady and the Tramp (2019)
Among the first new films available to enjoy when Disney+ launched in the United States on November 12, 2019, this live-action retelling of the '55 classic features the voices of Tessa Thompson, Justin Theroux, Janelle Monáe, and Sam Elliott—and human actors Kiersey Clemons, Thomas Mann, and friend-of-D23 Yvette Nicole Brown.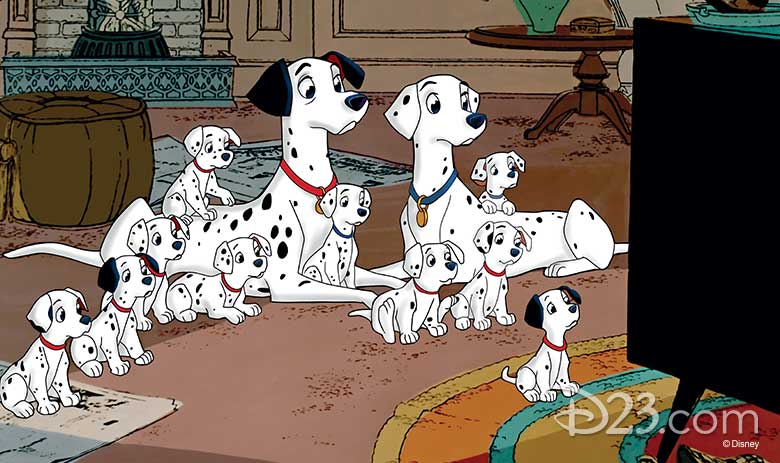 One Hundred and One Dalmatians (1961)
One Hundred and One Dalmatians finds the clever Pongo scheming not only to marry the adorable Perdita, but also to have his owner, Roger, marry Perdita's owner, Anita. Trouble ensues once Pongo and Perdita have puppies… the despicable Cruella de Vil becomes obsessed with the lil' cuties, and it's up to Pongo, Perdita, and all their furry friends to save them! .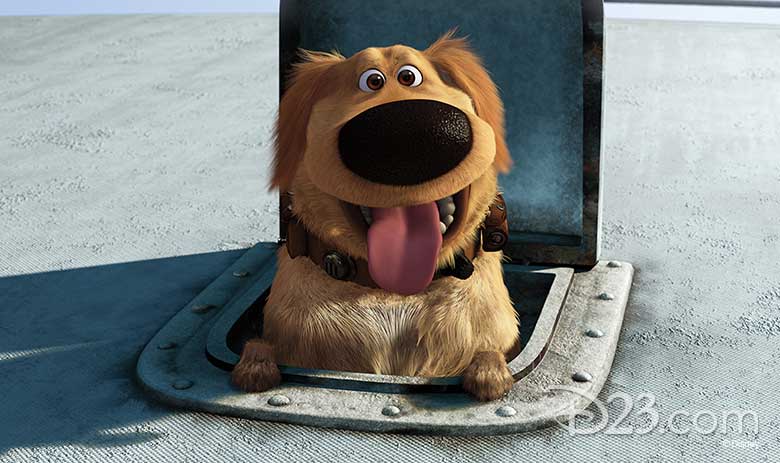 Up (2009)
There are a million and one reasons to love Disney and Pixar's Up—but we especially enjoy the antics of a certain canine named Dug. He's one of the sidekicks during irascible but entirely lovable Carl Fredricksen and peppy Wilderness Explorer Russell's adventure into the unknown, via Carl's high-flying house. What makes Dug so special? Well, among many adorable qualities, his special collar allows him to "speak"!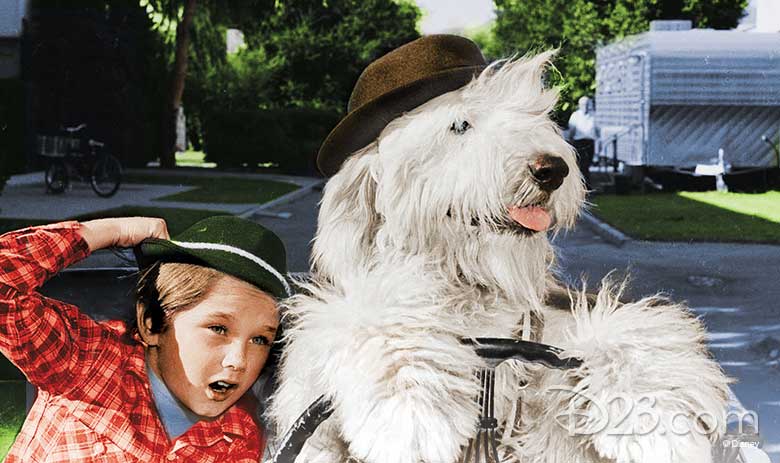 The Shaggy Dog (1959)
Sure, dogs are wonderful companions and beloved members of our family… but what if you were to actually become one? That's the premise behind 1959's The Shaggy Dog, The Walt Disney Company's first live-action comedy, starring a host of the Company's future Disney Legends: Fred MacMurray (the very first Disney Legend, inducted in 1987), Tommy Kirk, and Annette Funicello. The film follows Wilby Daniels, a smart-alecky teen who finds a magical ring—the inscription on which, when read aloud, turns him into a clumsy sheep dog.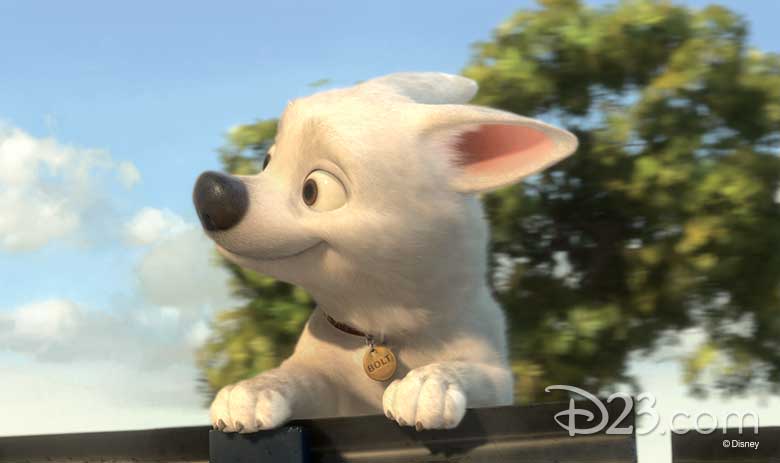 Bolt (2008)
In Walt Disney Animation Studios' Bolt, a lovable, TV-star dog is accidentally shipped cross-country and is faced with his biggest adventure ever: a journey through the real world to get back to his owner and co-star, Penny. With the help of two unlikely companions—a jaded housecat named Mittens and a TV-obsessed hamster named Rhino—Bolt discovers that he doesn't need special powers to be a hero. Featuring the voices of John Travolta and Miley Cyrus.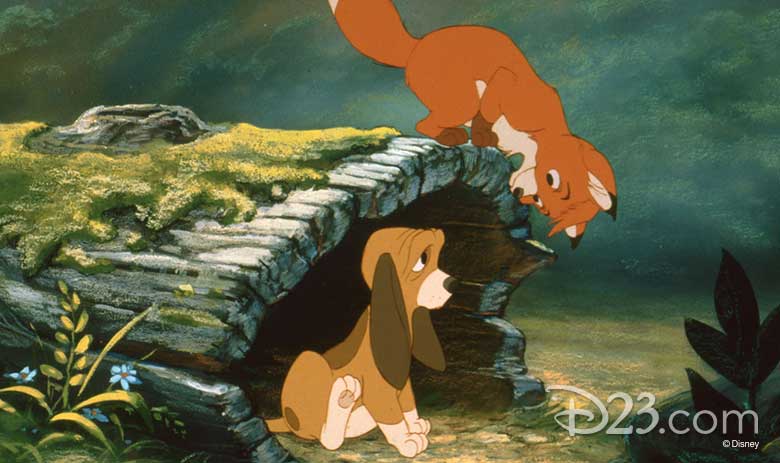 The Fox and the Hound (1981)
This heartwarming animated story follows two friends who didn't know they were supposed to be enemies! Tod, an orphaned baby fox, is best friends with Copper, a young hunting dog. As they grow, Copper learns to hunt… and discovers he must pursue his friend. But never you fear; ultimately, the two come to realize that their friendship really does overcome all.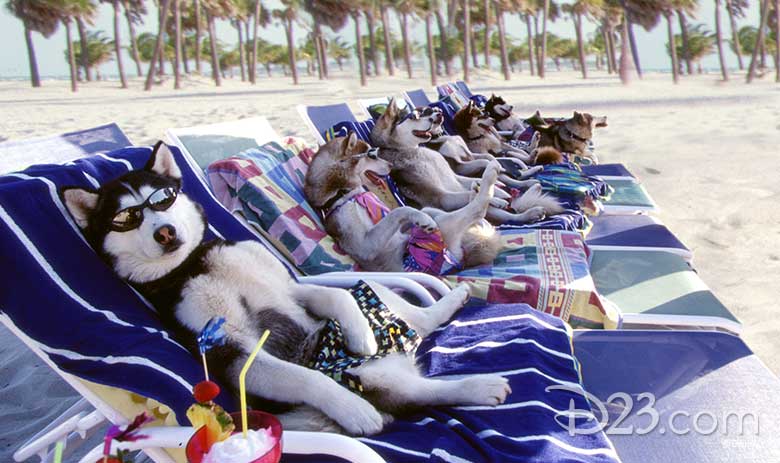 Snow Dogs (2002)
Cuba Gooding Jr., stars in this live-action comedy as Ted, a Miami-based dentist who must travel to chilly Alaska to receive his inheritance: a pack of seven Siberian huskies and a border collie! Naturally, Ted's life is turned upside down—but he's determined to learn how to mush and capture a coveted spot in the Arctic Challenge Sled Dog Race.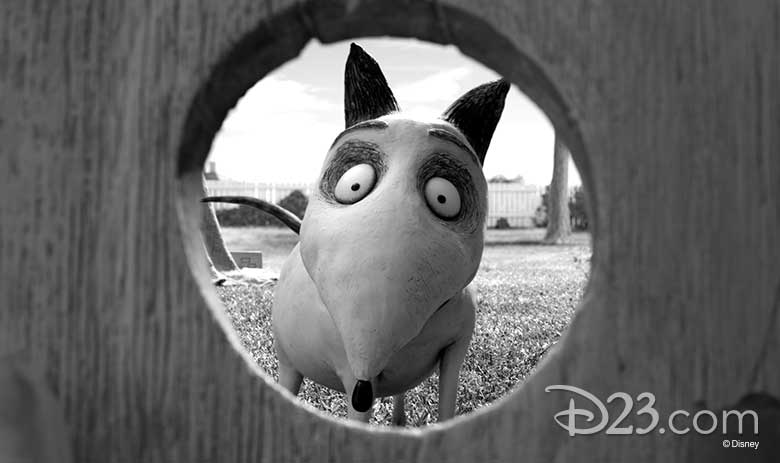 Frankenweenie (2012)
This full-length stop motion feature from the mind of Tim Burton, based on his 1984 live-action short film of the same name, introduces audiences to Sparky—an ordinary family dog who, through some truly extraordinary circumstances, becomes… well, you just have to see the movie for yourself! Featuring the voices of frequent Burton collaborators Winona Ryder, Catherine O'Hara, and Martin Landau.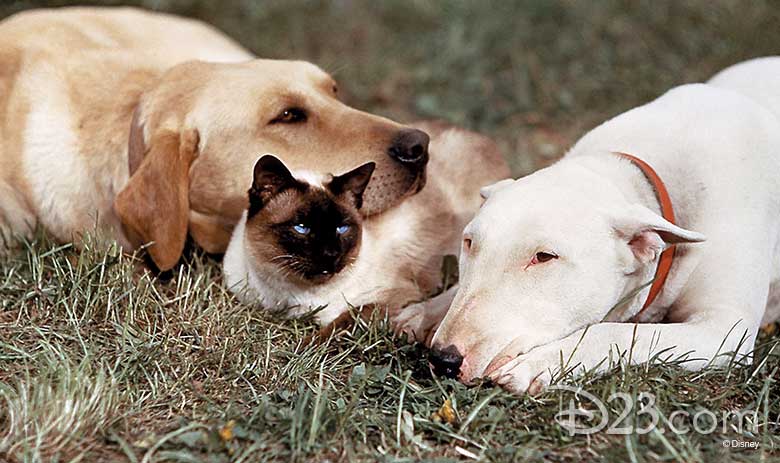 The Incredible Journey (1963)
Directed by Fletcher Markle, The Incredible Journey follows three intrepid pets—two dogs, named Bodger and Luath, and a cat named Tao—as they trek over 200 miles through the wilds of Canada in order to find their owners, a family who'd traveled to Europe and left the animals behind with friends. (The adventure was retold, this time with an American expedition, in a 1993 release entitled Homeward Bound: The Incredible Journey, also available on Disney+.)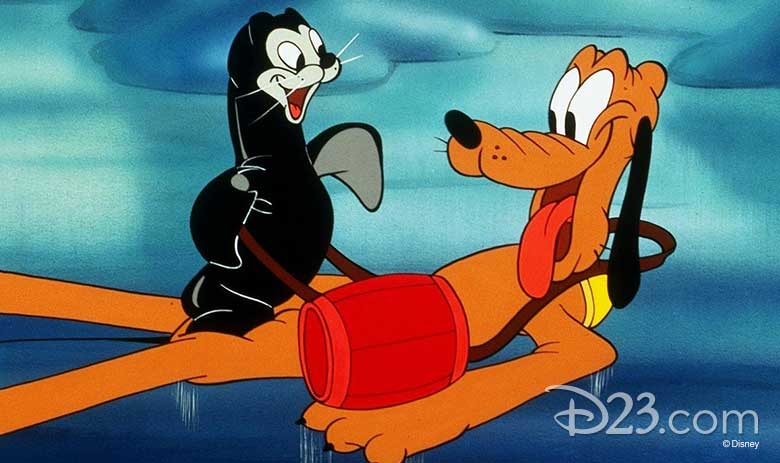 Classic, Dog-tastic Animated Shorts!
We couldn't compile a list of Disney+'s dog-tastic treats without including some classic shorts, now could we?! Make sure to take a gander at 1939's Society Dog Show, in which Mickey Mouse enters his faithful companion Pluto into a fancy purebred dog competition, where he becomes an unlikely hero; 1947's Rescue Dog, which finds Pluto battling it out with a rambunctious seal in the frozen north; and of course the 1944 Goofy short How to Play Football, following Goofy as he demonstrates all the positions on the field… with hilariously mixed results.