By Tim Lammers
Spring is upon us. In nature it's a time for rebirth, and it's a time when the Earth's axis starts to tilt toward the sun. For TV fans, it's a time to tilt toward the nearest screen because this year, springtime marks the return of an acclaimed drama and the debut of three new series to primetime on ABC.
Plus, there's a change in tune—at least for one episode—for the network's beloved fairy-tale series.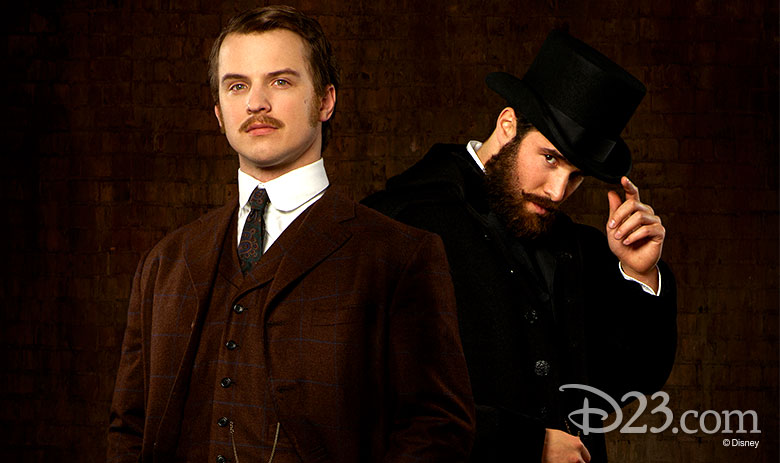 Time After Time
A movie based on H.G. Wells' classic tale The Time Machine gets a new spin via the creative talents of writer/producer Kevin Williamson and producer/director Marcos Siega with Time After Time (Sundays 9 p.m. ET/8 p.m. CT). In the series, Wells (Freddie Stroma), years before he becomes a legendary author, must use his time-travel machine to capture his friend-turned-foe, Dr. John Stevenson (Josh Bowman)—who is shockingly revealed as Jack the Ripper—after he escapes from 1893 London to modern-day New York City.
While Time After Time draws its inspiration from the 1979 Malcolm McDowell movie of the same name, Siega says the movie's narrative only serves as a foundation for the show to build upon. The basic idea, he says, is, "If the movie were to continue, what happens?"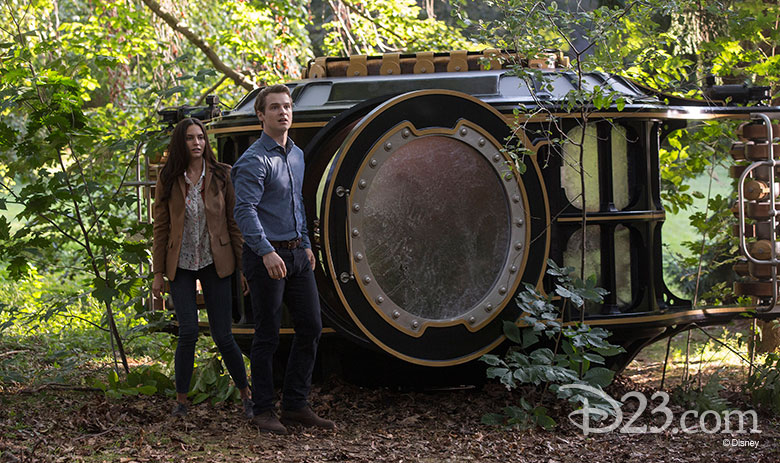 "We were very true to the original film in the pilot, but the fun of the series is how we take it in a new direction," Siega says. "With H.G. Wells' pursuit of Jack the Ripper, we're going to learn that the adventures he goes on are the inspiration for all of his great novels. Season one, for example, is the inspiration for The Island of Doctor Moreau, and season two would be the inspiration for The Invisible Man.
While Time After Time is rooted in Wells' work in science fiction, the series also explores other genres.
"It's a really fun show that satisfies more than what the obvious is," Siega says. "We're not really a time travel show. It's not that. We don't time travel every episode. That's a very small part of it… I just feel it would be really nice for people to give it a shot and understand it's a really fun, epic drama with some great romance and some great suspense in it."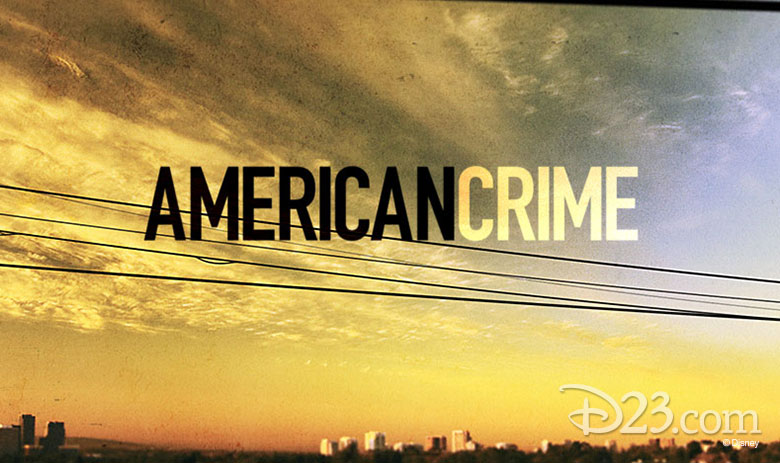 American Crime
Hot off the success of its first two seasons, Oscar®-winning filmmaker John Ridley's compelling drama American Crime (season premiere March 12, airs Sundays 10 p.m. ET/9 p.m. CT) is back with 8 more episodes in season three. Like the first two seasons of the critically lauded anthology series, the new season of American Crime explores provocative social issues in the U.S., including the distressed plight of migrant workers and the people who employ them.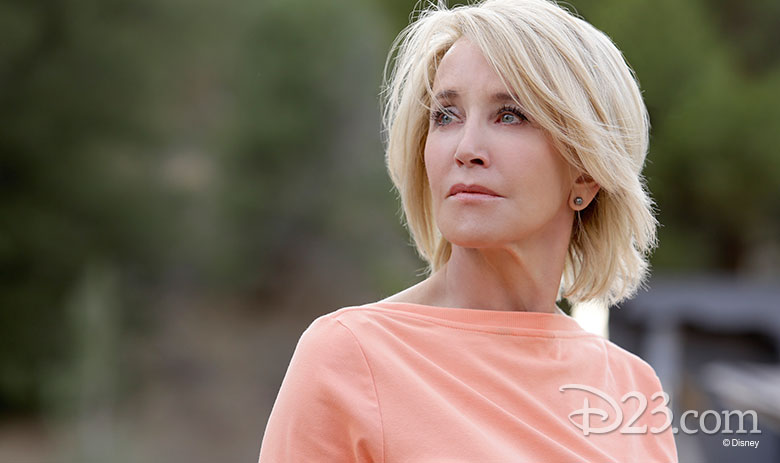 In an interview for an upcoming documentary on the series, co-star Felicity Huffman says there's a lot bubbling under the surface for her character, Jeanette Hesby. As an ordinary housewife, Huffman says, Jeanette has "disappeared as an individual" in her marriage, until a revelation about the shady practices of her husband's farm business sets her on a new but rough path to establish her own identity.
"The farm that her husband runs with his siblings, in order to compete with Mexico and China, they need cheap labor," Huffman says. "They have five farms in that area and they contribute a lot to the economy in the area, and they put a lot of people to work… but the only way they can compete is to bring in illegal workers and try to get as much as they can out of them. She's been unconscious of that and when she wakes up to, I guess you could call it an 'American crime,' she wakes up to the fact that, 'I have no currency. I have no autonomy in this world.'"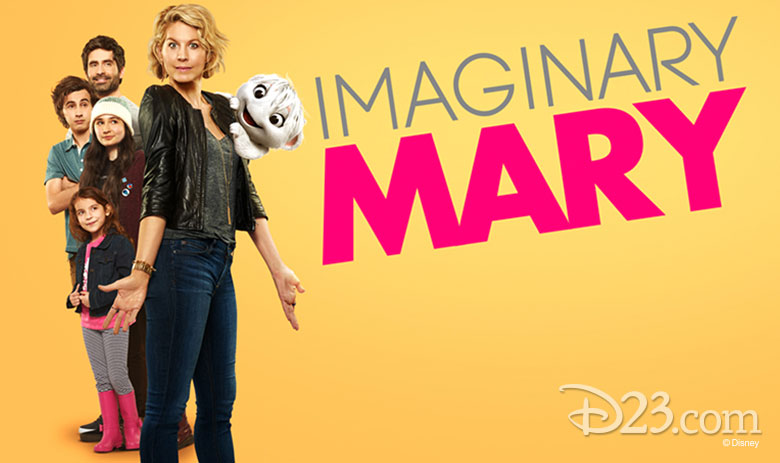 Imaginary Mary
Fifteen years after the conclusion of Dharma & Greg in 2002, comedy gem Jenna Elfman makes her return to the ABC sitcom slate with Imaginary Mary (sneak peek March 29 at 8:30 p.m. ET/7:30 p.m. CT, Tuesdays starting April 4 at 9:30 p.m. ET/8:30 p.m. CT). Elfman stars as Alice, a successful ad executive whose life is turned upside down when she meets the love of her life, a divorced father of three. That's a problem considering Alice fears kids, and further complicating her life is the sudden return of her imaginary childhood friend—a furry little creature named Mary (voice of Rachel Dratch).
While the series isn't Elfman's first turn in a live-action/animation hybrid environment (she previously starred opposite hand-drawn characters in Looney Tunes: Back in Action in 2004), she says the process of filming computer-generated scenes for Imaginary Mary was quite different.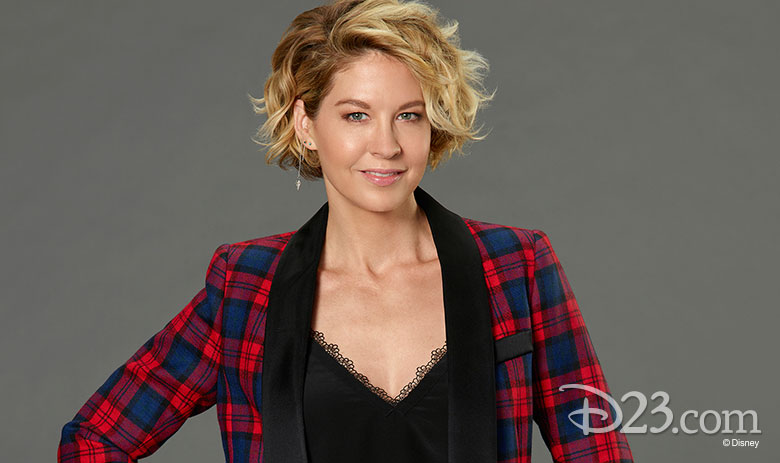 "With Looney Tunes I had green-screen things and people in green outfits to look at—something in the real, physical world to put my eye on. But for Imaginary Mary, I rehearsed with a puppet and a puppeteer, and we did one take so the animators had a point of reference of Mary in the actual space," Elfman recalls. "But when we filmed the takes for real, for my acting, there was nothing. It was just a normal room and I had to remember all these different eye-lines while doing the scene, making it funny and making my acting choices. It was definitely a great creative challenge."
Another thing Elfman had to imagine was the idea of actually having an imaginary friend as a child.
"I never had one growing up. I've always liked the real world a lot," Elfman says with a laugh. "I never felt the need or it never occurred to me to have one. But I was also a girl who didn't like playing with dolls. I liked playing basketball with the boys across the street. When I used my imagination, I was doing art and creative things like that."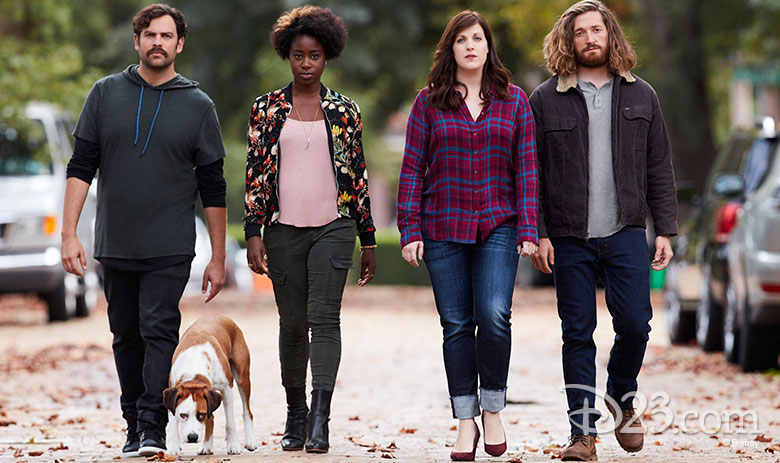 Downward Dog
Fargo star (and Emmy® and Golden Globe® nominee!) Allison Tolman has unleashed her comedic side in Downward Dog (summer, premiere date/time TBA), a sitcom that explores the special bond between a single woman, Nan (Tolman), and her beloved dog, Martin (voiced by series writer-executive producer Samm Hodges)—and how that bond is tested by Nan's involvement with her on-again, off-again boyfriend, Jason (Lucas Neff).
Real-life shelter rescue dog "Ned" plays Martin, and audiences get to hear the pooch's innermost thoughts through video camera confessionals he makes while everyone is away.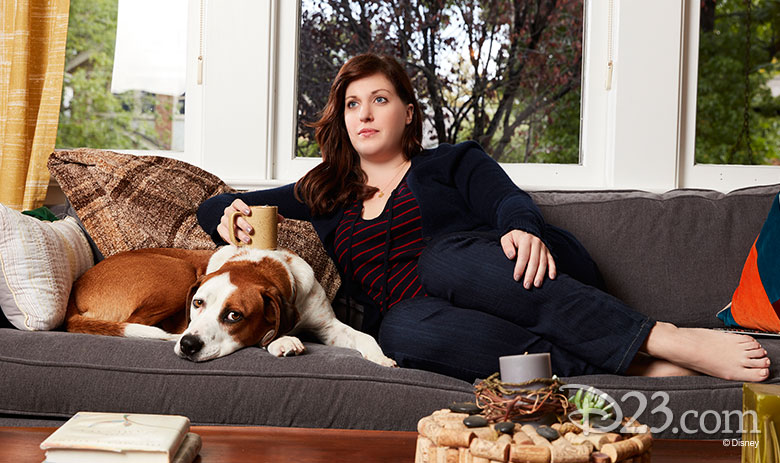 "It's so clever and it's what makes the show work, 100 percent," Tolman observes. "If the dog spoke to me or spoke to other dogs, it would be a completely different thing. But instead, we all exist in the world of this show and he's the only one who can speak to the audience. He's not really a talking dog because every time we see him in reality he can't talk. The only time he can talk is when he is talking directly to us."
Tolman says while Martin speaks and moves his lips, Downward Dog is much more than a "talking dog" show. She says the stigma of what some perceive as a gimmick was removed when the show's pilot screened at the Sundance Film Festival in January.
"It's a highbrow show that sounds really lowbrow," Tolman says. "It's hard to say the words 'talking dog show' without thinking, 'That's a kid's show!' or 'It's an animated dog!' But this show is really super-grounded. It's really based in reality and we just happen to have a talking dog in it. It's really about people behaving like people and it's a pretty realistic, sweet-sad comedy. Being able to debut the show at Sundance was a godsend for us. It was like getting a stamp of approval and showed that it's not a goofy show that should be passed over."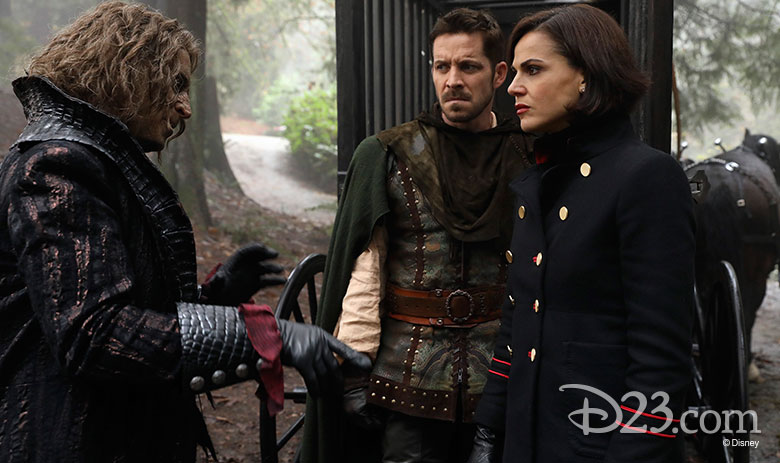 Once Upon a Time
While the midseason premiere of Once Upon a Time had its share of surprises like the return of Robin Hood (Sean Maguire), there's more mystery ahead from creators Adam Horowitz and Edward Kitsis—including whose vocals we'll be hearing in the show's hotly anticipated musical episode coming sometime this spring.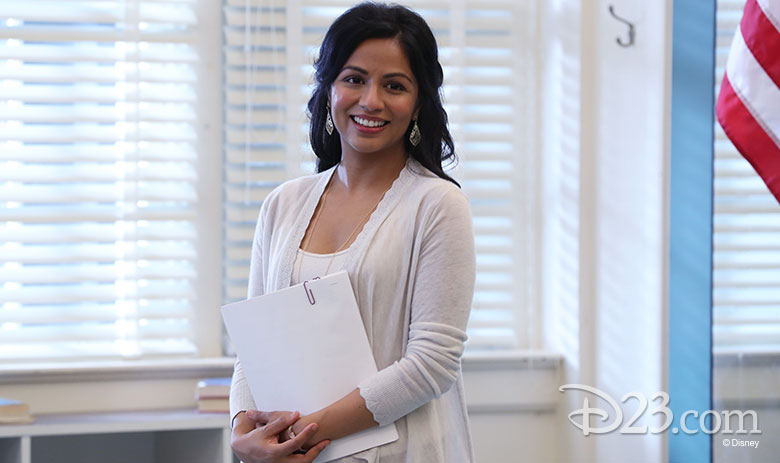 Karen David, who joined the cast as Princess Jasmine opposite Aladdin (Deniz Akdeniz) to flesh out Storybrooke's Aladdin storyline, said in November that she was hoping the idea of a musical episode would come to pass.
"When I first got the role of Jasmine, that's the first thing I thought about—that it would be so wonderful to sing it because that's their theme song! When you think of Aladdin, you think of A Whole New World," David said. "A lot of fans want Deniz and me to do a duet together, but Deniz insists that he doesn't sing. I asked him if he's being modest and he says, 'No, no, no. I can't sing.' I know Josh (Dallas) and Colin (O'Donoghue) have offered to sing, and Deniz can just open his mouth and pretend!"