By Zach Johnson
It's a tale as old as time. In season two of High School Musical: The Musical: The Series, premiering Friday on Disney+, the East High Drama Club will stage a production of Disney's Beauty and the Beast. Since the series' cast members are familiar with both the animated film and the Broadway musical, we asked Roman Banks, Joshua Bassett, Matt Cornett, Andrew Barth Feldman, Derek Hough, Olivia Rose Keegan, Julia Lester, Kate Reinders, Dara Reneé, Frankie Rodriguez, Larry Saperstein, Joe Serafini, and Mark St. Cyr to take the ultimate trivia quiz. Watch as they put each other through the ringer here, then test your own knowledge by taking "The Ultimate Beauty and the Beast Trivia Quiz" below.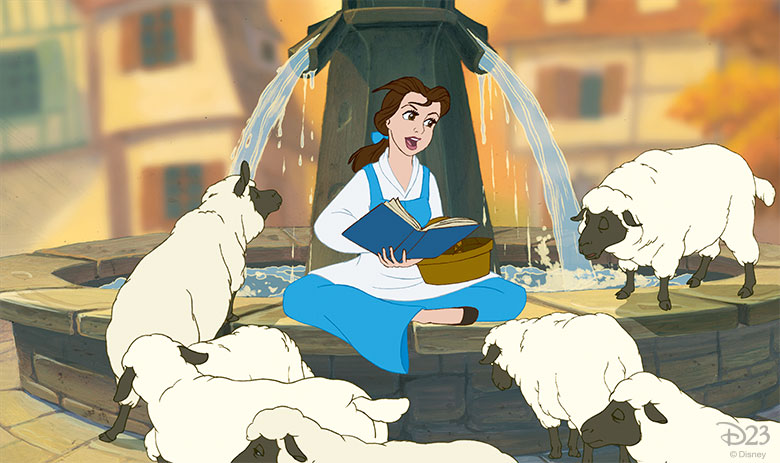 1. Why was the Beast cursed?
A. He ate a poison apple.
B. He refused to provide shelter for an old beggar.
C. He started a war with a neighboring kingdom.
D. He was cruel to his servants.
2. Fill in the blank: The Beast's enchanted rose will bloom until his _______ birthday.
A. 18th
B. 16th
C. 21st
D. 40th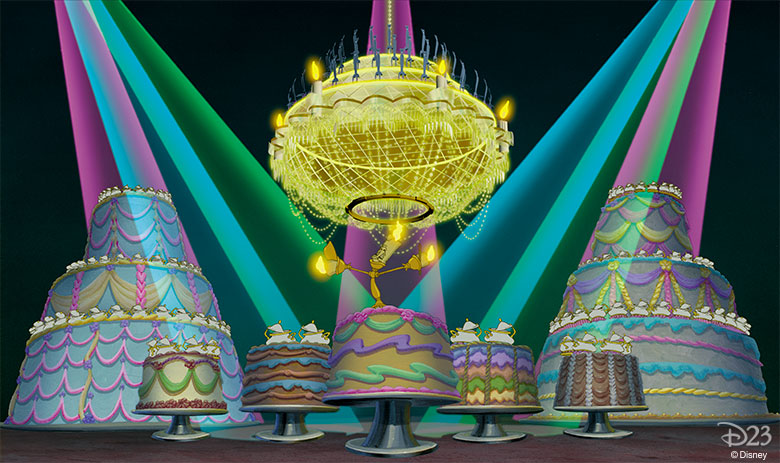 3. What is the name of Belle's horse?
A. Achilles
B. Maximus
C. Philippe
D. Sampson
4. What invention is Maurice tinkering with in his workshop?
A. A computer
B. A tractor
C. A washing machine
D. A wood chopper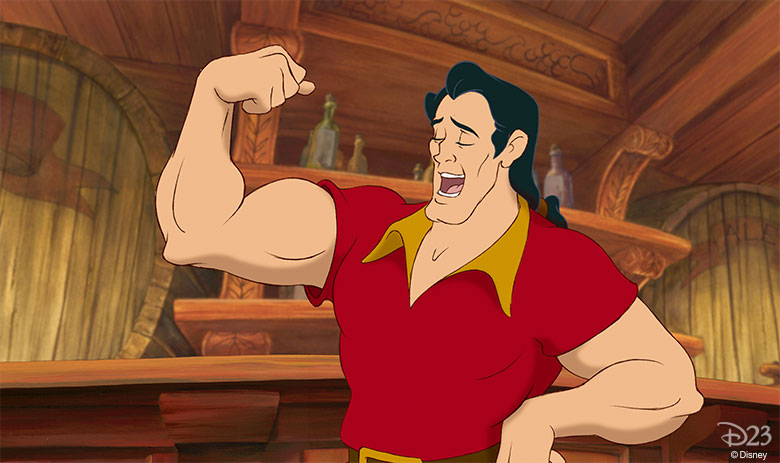 5. Who is the first character Belle meets in Beast's castle?
A. Chip
B. Cogsworth
C. Lumière
D. Potts
6. Which actress provides the voice of Mrs. Potts?
A. Angela Lansbury
B. Debbie Reynolds
C. Judi Dench
D. Maggie Smith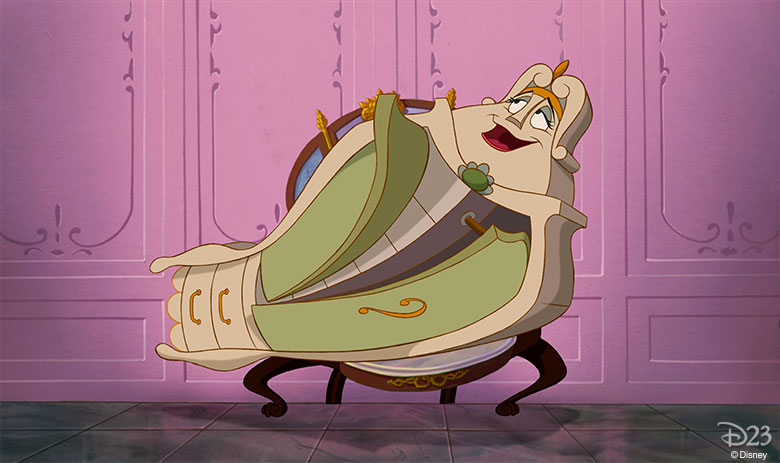 7. Finish the "Gaston" lyric: "I use _________ in all of my decorating."
A. Antlers
B. Candles
C. Pillows
D. Potpourri
8. What is the first food Belle is offered in the song "Be Our Guest?"
A. Beef Ragout
B. Cheese Soufflé
C. Hors D'œuvres
D. Soup du Jour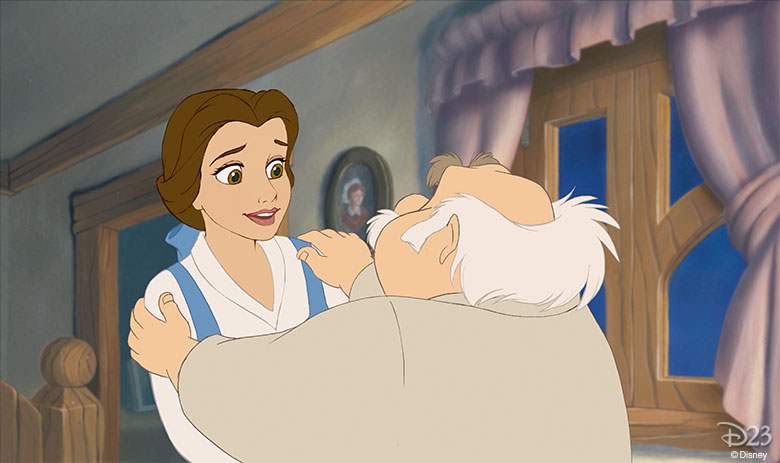 9. Which Disney Legend is NOT involved with the film?
A. Alan Menken
B. Paige O'Hara
C. Howard Ashman
D. Betty White
10. How many Academy Awards® did Beauty and the Beast win in 1992?
A. One
B. Two
C. Three
D. Four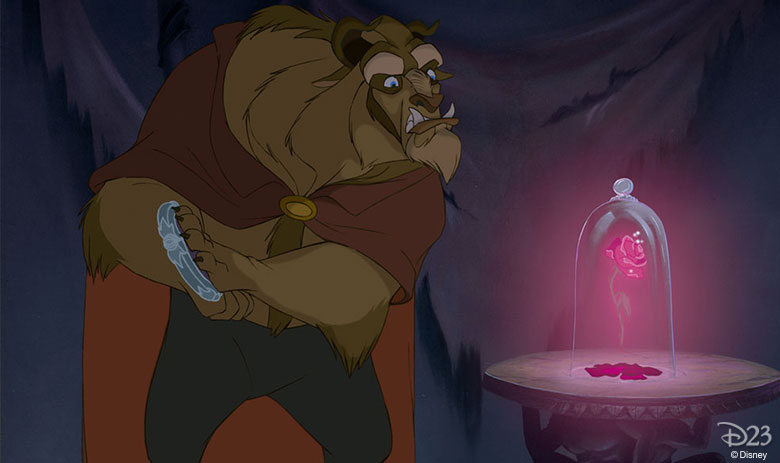 11. Which other Disney film includes a cameo from Belle?
A. Hercules
B. The Hunchback of Notre Dame
C. Mulan
D. Tarzan
12. In what year did Beauty and the Beast open on Broadway?
A. 1993
B. 1994
C. 1995
D. 1996
13. Which song was cut from the film but featured in the Broadway production?
A. "Days in the Sun"
B. "If I Can't Love Her"
C."How Does a Moment Last Forever"
D. "Human Again"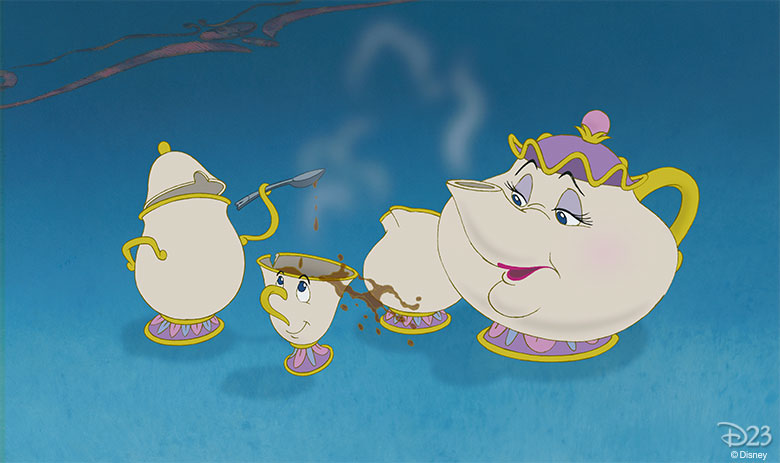 Answers:
B) He refused to provide shelter for an old beggar.
C) 21st
C) Philippe
D) A wood chopper
C) Lumière
A) Angela Lansbury
A) Antlers
D) Soup du Jour
D) Betty White
B) Two
B) The Hunchback of Notre Dame
B) 1994
D) "Human Again"