By Karina Schink
For 20 years, the magical pastry elves at Disney's Grand Floridian Resort & Spa have whisked, baked, and decorated to create the magical gingerbread house that warms guests' hearts and tempts their taste buds. Sweet smells of ginger and sugar fill the lobby of the hotel every holiday season, as this larger-than-life house is constructed. But, while it's always a sight to behold (and quite a whiff to sniff), there's more to all that sugar than meets the eye.
Constructing Christmas
The gingerbread house stands 14 feet tall, using more than 60 sheets of plywood in its foundation, which is the first part of the house to be built. With 1,000 feet of trim, this molasses mansion stretches 100 square feet.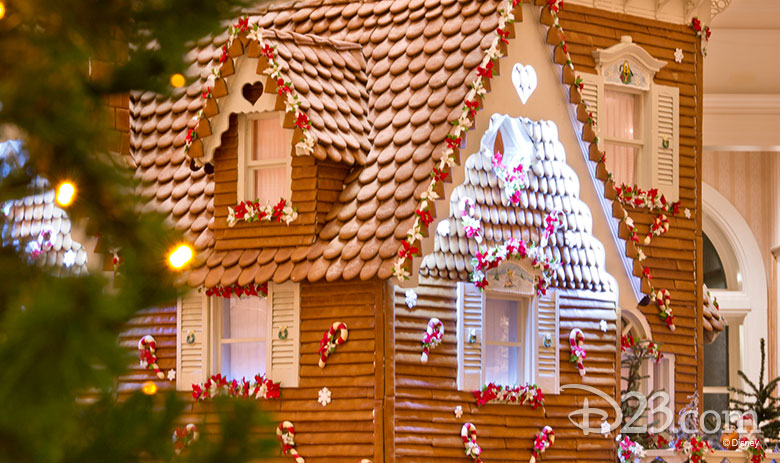 Pounds of Sugar, Spice, and Everything Nice
Creating something of this merry magnitude doesn't come without pounds of all that sugary sweet stuff. It takes 1,050 pounds of honey, 700 pounds of chocolate (Anna and Elsa would be reeling), 600 pounds of confectioner's sugar, and 35 pounds of spices to create the structure. That's a bit more than your average gingerbread house!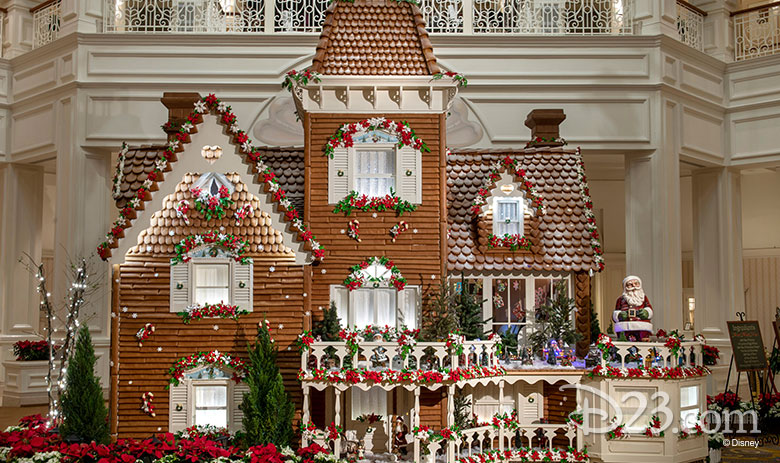 Whisked Away
While it takes more than 400 hours to bake and 160 to decorate, it can't be done without all of the essential baking ingredients. Eight hundred pounds of flour mixed with 140 pints of egg whites are the bread and butter of this holiday creation. And while all of this is used to create the delicious edifice, you can bring some holiday goodness with you when you leave the hotel: The house doubles as a sweet shop, where gingerbread cookies, shingles, ornaments, and cookie bags are available to take home.