By the D23 Team
"Curtain up! Light the lights!" Longtime readers of D23 may have caught on that we're big fans of musical theater 'round these parts. (Especially the incredible shows created by our pals over at Disney Theatrical Group.) With Disney+ now delighting viewers around the world—and with the Broadway mega-hit Hamilton premiering on Friday, July 3—we thought it was high time to take a deep dive and find all the best musical theater-related content on the streaming service. And the great news? There's a lot of it…
Herewith, a list of some of the most entertaining musical fun this side of Times Square. Thankfully, you don't have to leave the comfy confines of your couch in order to enjoy. But we do suggest silencing your cell phones and unwrapping those hard candies before we begin, so as to not disturb your fellow patrons… And now, on with the show!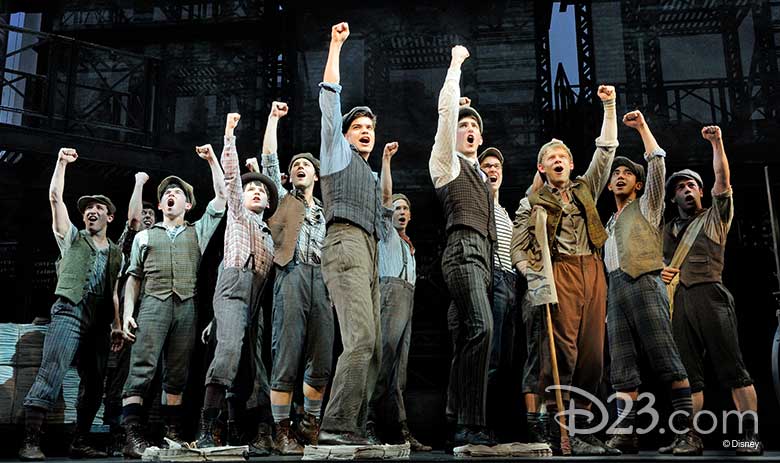 Disney's Newsies: The Broadway Musical (2017)
Disney Theatrical brought its high-energy musical Newsies—based on the 1992 film of the same name—first to movie screens around the country (via Fathom Events) in early 2017, and now to Disney+! Filmed live on stage at the Hollywood Pantages Theatre, it features several members of the original Broadway cast—including Jeremy Jordan (Tangled: The Series, The CW's Supergirl), reprising his Tony®-nominated role as newsboy leader Jack Kelly.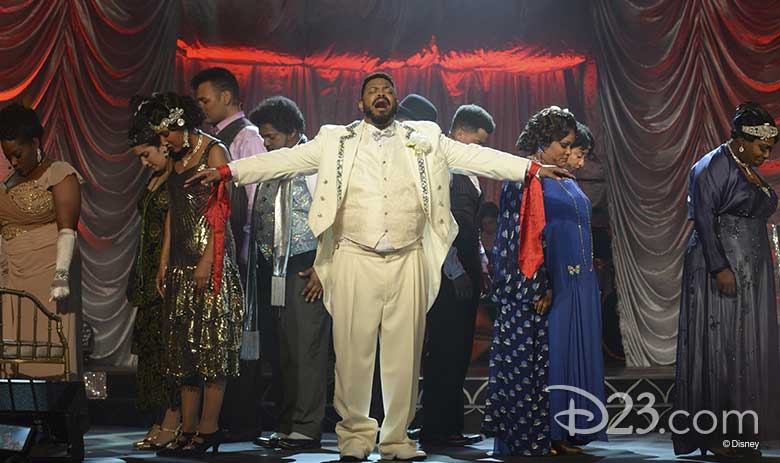 Encore!
One of the first series to premiere on Disney+, Encore! (executive produced by Frozen's Princess Anna herself, Kristen Bell) reunites former castmates of a high school musical, tasking them with recreating their original performance. Each episode follows these unlikely groups of friends, who—with the help of Broadway's best—might just pull off another applause-worthy performance. Perfect viewing for the all "theater kids," both young and young-at-heart.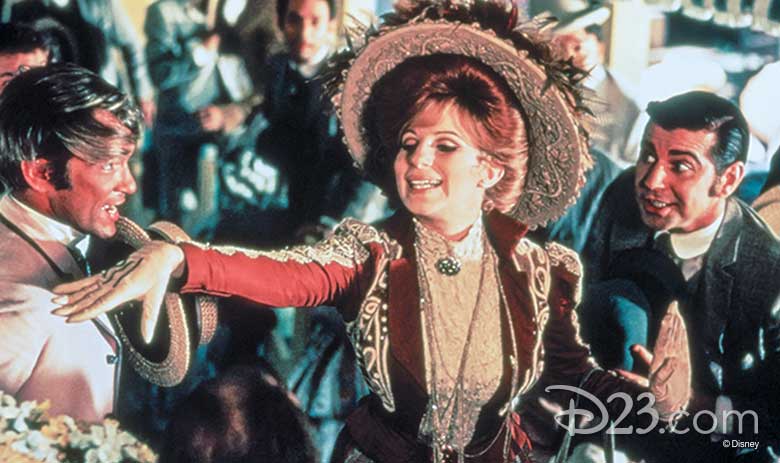 Hello, Dolly! (1969)
Barbra Streisand stars in this spirited film version of Jerry Herman's Tony-winning musical, based on the Thornton Wilder play The Matchmaker. In 1890 New York, widowed matchmaker Dolly Levi (Streisand) is charged with finding a wife for grumpy "half-a-millionaire" Horace Vandergelder (Walter Matthau); hijinks and romance, as they usually do, ensue. Directed by Gene Kelly, the film also features an early screen appearance by future Phantom of the Opera star Michael Crawford.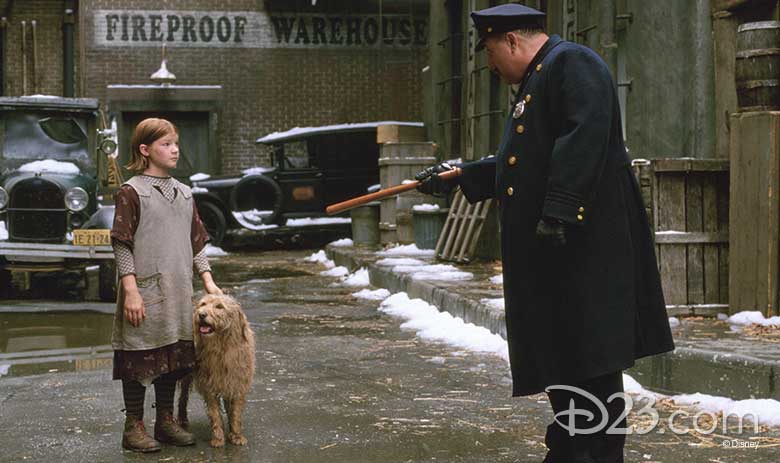 Annie (1999)
First airing as an installment of ABC's The Wonderful World of Disney, this version of the long-running musical written by Thomas Meehan, with music and lyrics by Charles Strouse and Martin Charnin, stars Alicia Morton as the titular orphan, whose new life with big-hearted billionaire Daddy Warbucks (Victor Garber) and his charming assistant Grace Ferrell (Audra McDonald) is almost thwarted by mean orphanage matron Miss Hannigan (Kathy Bates). Also featuring Broadway vets Alan Cumming and Kristin Chenoweth.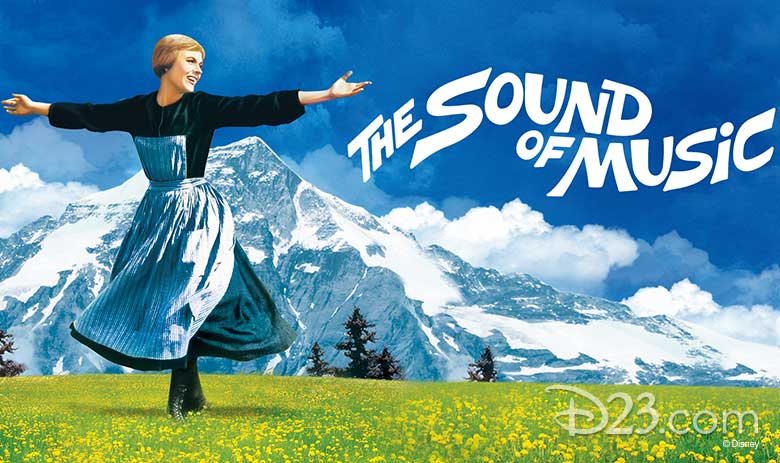 The Sound of Music (1965)
This '65 film of Rodgers and Hammerstein's seminal musical—based on a true story—received five Oscars®, including Best Picture. Julie Andrews stars as Maria, a postulant in late '30s Austria who is sent to the home of widower Captain Von Trapp (Christopher Plummer) to be governess to his seven precocious children. Eventually, Maria and Von Trapp fall in love and marry before being forced to flee with their family across the Alps towards freedom.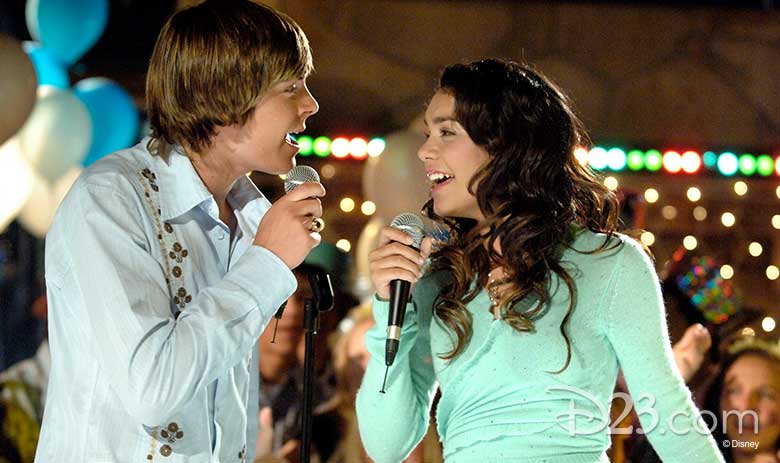 High School Musical (2006)
It's true—this particular entrant began as a Disney Channel Original Movie, not as a stage production… but we couldn't not include it, for obvious reasons! Directed by Disney Legend Kenny Ortega, High School Musical follows basketball star Troy (Zac Efron) and shy newcomer Gabriella (Vanessa Hudgens) as they sign up to star in East High's upcoming musical—threating the school's rigid social order. The couple ultimately inspires their friends to take a chance and fulfill their dreams.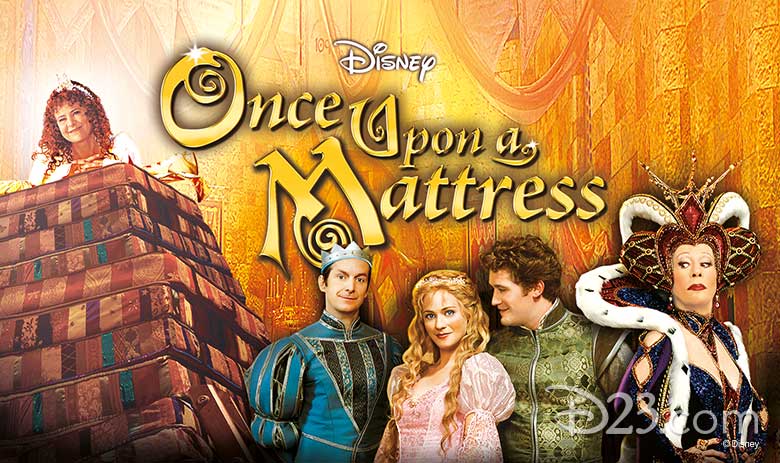 Once Upon a Mattress (2005)
Another entry from ABC's The Wonderful World of Disney is this 2005 version of Broadway's Once Upon a Mattress—itself a tuneful adaptation of the 1835 Hans Christian Andersen tale The Princess and the Pea. Tracey Ullman stars as Winnifred, a brash princess from the wetlands who hopes to prove herself worthy of marrying sad but sweet Prince Dauntless (Denis O'Hare). Carol Burnett, who originated the role of Winnifred on Broadway in 1959, costars as the conniving Queen Aggravain.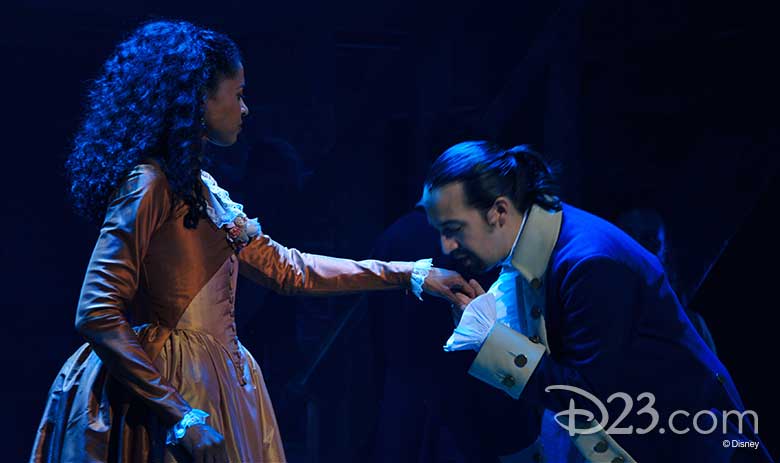 Hamilton (2020)
The latest in Disney+'s theatrically minded offerings, Hamilton was filmed live on stage at New York's Richard Rodgers Theatre in 2016. Written by and starring multi-hyphenate Lin-Manuel Miranda, the show is based on the writings of "founding father" Alexander Hamilton—setting the early days of the United States of America to a modern score combining hip-hop, jazz, R&B, and Broadway. Look for it on Disney+ beginning July 3!