By Zach Johnson
True to his name, Duke Caboom arrives with a bang in Disney and Pixar's Toy Story 4. Not literally, of course… but you'd be forgiven for assuming as much. After all, as Canada's greatest stuntman, the '70s-inspired posable action figure is a seasoned thrill-seeker, known for riding the state-of-the-art Caboom Cycle. Except there's just one problem: He's not that experienced.
You see, although he was designed as a daredevil, Duke was unable to perform his stunts as advertised. And, since his kid rejected him, Duke ended up collecting dust at an antiques mall—more specifically, inside a pinball machine—the game's bright lights create a club-like hangout for all the toys.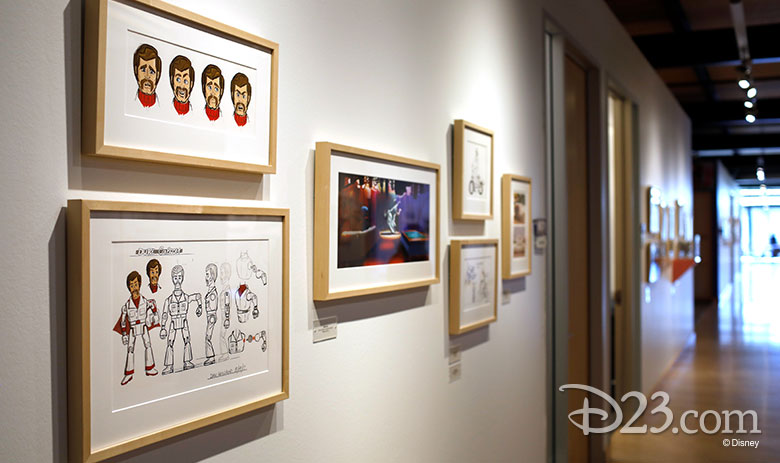 Keanu Reeves (John Wick: Chapter 3 – Parabellum) lends his gravelly voice to the character, imbuing him with his unique personality. In his first meeting at Pixar's headquarters in Emeryville, Calif., with director Josh Cooley, producer Jonas Rivera, and other members of the creative team, Reeves proved he was the only choice for the role. "He came here first just to meet with us before he even signed. We were down in the atrium and he was like, 'What do you think he sounds like?'" Cooley, doing a spot-on imitation of Reeves' voice, said when D23 visited Pixar's headquarters in April. "He completely won me over—to the point where we were talking about the character and getting deeper, and he's like, 'What do you think drives him?' At one point, he just got up on the table—imagine just sitting down there, eating lunch in front of everybody—and he got up and he goes, 'Hoo! Ha!' He's doing poses and stuff, and I was like, 'This is it! This is incredible!'"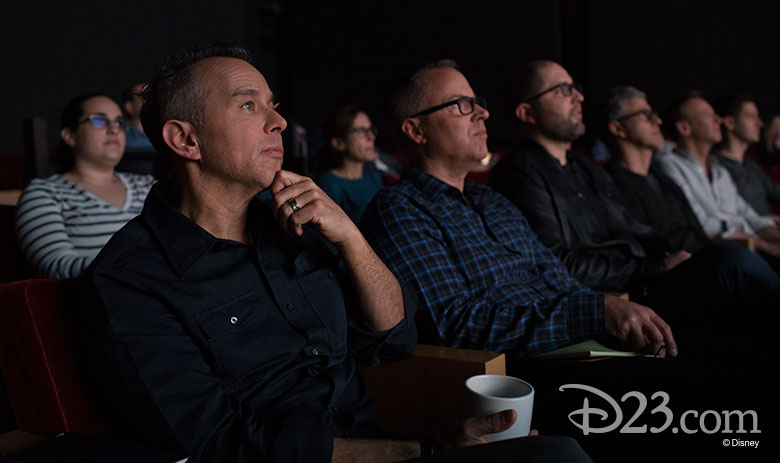 "We always create the character first. Then, we see who's the right actor for it," Cooley added. "We went after Canadian actors, and he was the first one on our list. I'm so thrilled he said yes."
Reeves' casting may seem obvious now, but at the time, none of the filmmakers realized just how much he had in common with his character. "We didn't know when we brought him here that he owned his own motorcycle company," producer Mark Nielsen said. "His connection to motorcycles was not clear to us until we sat with him, and then we were like, 'Whoa!'" Once they were aware of the association, producer Jonas Rivera said they even considered modeling the Caboom Cycle after one of Reeves' models. But the actor put the brakes on that idea. "He was like, 'No, no. The Caboom cycle is perfect,'" Rivera said. "He protected the Caboom Cycle!"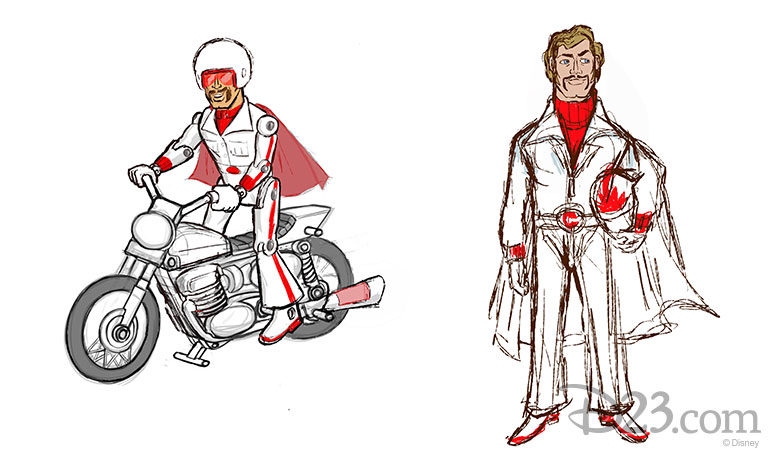 Toy Story 4 is Reeves' first animated project in 13 years, and the actor relished bringing the character to life. "Every time we recorded with him, he just had the biggest smile on his face," Cooley recalled to D23. "It was so much fun. I can't speak enough about how awesome he is." Rivera shared those sentiments, adding, "He is everything you'd hope Keanu Reeves would be."
Keep checking D23 for all things Toy Story 4 before it hits theaters June 21!