By the D23 Team
D23 Exclusive Walt Disney World 50th Anniversary Pin Set – "Galactic Journeys" – Limited Edition
A new pin set is blasting off, celebrating the intergalactic characters of Walt Disney World Resort! This pin set was created just for D23 by artists Kevin Kidney and Jody Daily and pays tribute to five of the cosmic characters of the far reaches of the galaxy that have inspired us over the years. These D23 Gold Member-exclusive pins, created in vintage-inspired soft enamel, are the perfect way to celebrate this magical milestone.
To compliment the "Florida's Fab Five" exclusive pin set included in the D23 Gold Member Collector Set—part of the 2021 D23 Gold Membership—D23 is proud to offer four additional pin sets celebrating 50 years of the Walt Disney World Resort. Read the fall issue of Disney twenty-three for a sneak peek at all four. Want to make your collection complete? Be sure to get the previous sets in the series, "A Most Magical Kingdom" and "The Vacation Kingdom of The World."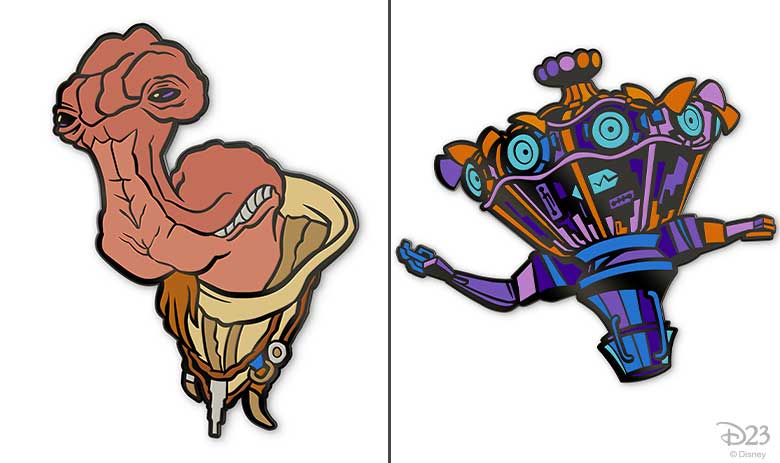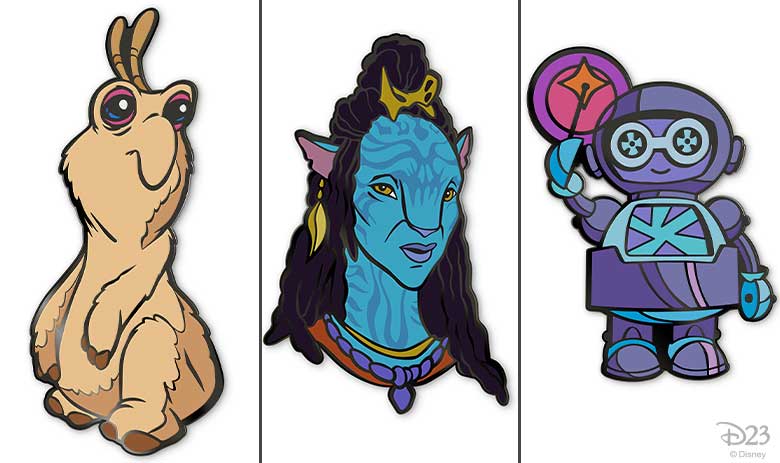 The "Galactic Journeys" pin set includes:
Skippy from The ExtraTERRORestrial Alien Encounter
SMRT-1 from Communicore
Shaman of Songs from Na'vi River Journey
Dok Ondar from Star Wars: Galaxy's Edge
Nine-Eye from The Timekeeper
Our "Galactic Journeys" pin set, offered in a limited edition of 2,500, will be available exclusively to D23 Gold Members on shopDisney at 7 a.m. PT on October 18, 2021.
*Available while supplies last. To purchase, you must log in to shopDisney.com with the Disney account tied to D23 Gold Membership. Pin sets are sold for $49.99 each, plus applicable sales tax. Maximum of two (2) pin sets of this style for purchase per D23 Gold Member for online orders. Shipping not available to PO boxes; shipping and handling fees may vary for all online orders. Other restrictions may apply. All information is subject to change including, but not limited to, artwork, release dates, editions sizes, and retail prices.
We've revealed three out of the four collectible pin sets celebrating the original characters of Walt Disney World Resort—stay tuned to next month when we reveal the final set in this series!